IFFR: 'High Life' Review
A Review of French Auteur Claire Denis's New Challenging Science-Fiction, Showcased at the International Film Festival Rotterdam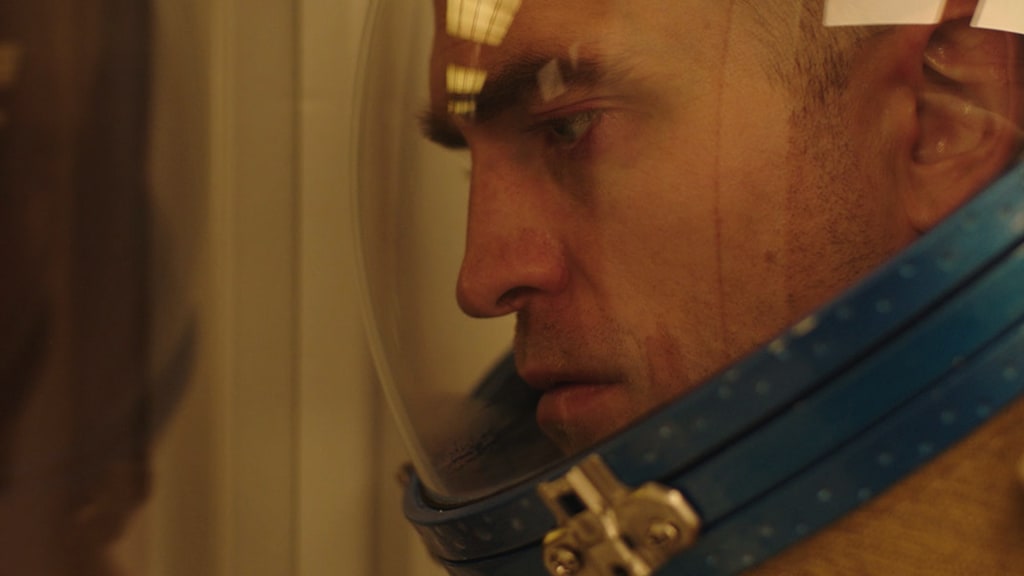 Due to this review, the next Retrospective Series article will be posted on Thursday. This is a review from the International Film Festival Rotterdam screening of High Life.
At the Masterclass with Claire Denis, which I was lucky enough to get tickets for, the director claimed High Life was one of her more upbeat films in her filmography. You can't argue with Denis's statement when thinking about the father/daughter relationship at the heart of the film, but that doesn't come without violence, eroticism, and existential questions. This is a science-fiction that dares to be different, and Denis definitely succeeds on that front.
Our journey follows Robert Pattinson as Monte, one of a group of death row inmates sent on a mission to a black hole outside of our solar system. Whilst on board, the criminals are subjected to sexual-experiments conducted by Juliette Binoche's Doctor Dibs, and as the journey to the abyss goes on, each of them questions their own existence. The story is presented through three different timelines of events, but the outstanding editing and pacing means it not only makes sense, but reveals the story in such an intriguing manner. It is not the story structure that challenges the viewers, but the topics and actions that the characters are involved in. Sexuality plays a big part in High Life, but this is a Claire Denis film; it is in no way presented gratuitously, but gracefully, sensually, and on a metaphysical level. Binoche has a scene that will have cinephiles talking about it for years, showing utter devotion to this project in a one-person sex scene unlike anything in cinema. As the crew on board grows more primal, there is more than sexuality involved with outbursts of violence. The violence depicted here isn't necessarily for shock value, but it is presented brutally and honestly. Theoretically, these themes are presented within the existential questions asked, but practically, they are shown through some stunning cinematography. The composition of its subjects and use of colour create images that will not leave your head for days—from the lush green paradise of the onboard garden to the terrifying depiction of outer space.
Mainstream audiences will no doubt recognise Patterson as a student of Hogwarts and a sparkly vampire, but over the years, he has been involved in some interesting projects. High Life may be his bravest and most vulnerable performance to date, conveying Monte's emotions through little dialogue and subtle actions with such conviction, all within a shuttle that forces its passengers to confront their humanity. Binoche is outstanding, which is only natural given that she is Denis's righthand lady, but the rest of the cast also have their moments, too.
I have little doubt that Patterson fans will flock to see this film, and even then, I imagine audiences will be divided on High Life. Admittedly, I left the screening with mixed feelings; as much as I appreciated High Life, there were moments that were a little too slow for me and there was a lot to unpack. Notice how I haven't even talked about the father/daughter dynamic that runs throughout the film. It was after some time from watching High Life that I started to understand my perspective of what Denis is communicating to us, especially with the ambiguous final scene. There is a lot of trust placed in the audience. Similar to what good science-fiction should be, the film asks big questions in a unique setting, but Denis brings her distinctive style to bring a fresh perspective to the genre. Much like what happened to me, the film will not leave your mind for some time. Considering this is the 72-year-old's first English language film and a first stab at science-fiction, it is incredible that Denis has told such an engaging story that will pull you in.