If You Like Anything, Then You'll Like Jericho
A one-show-fits-all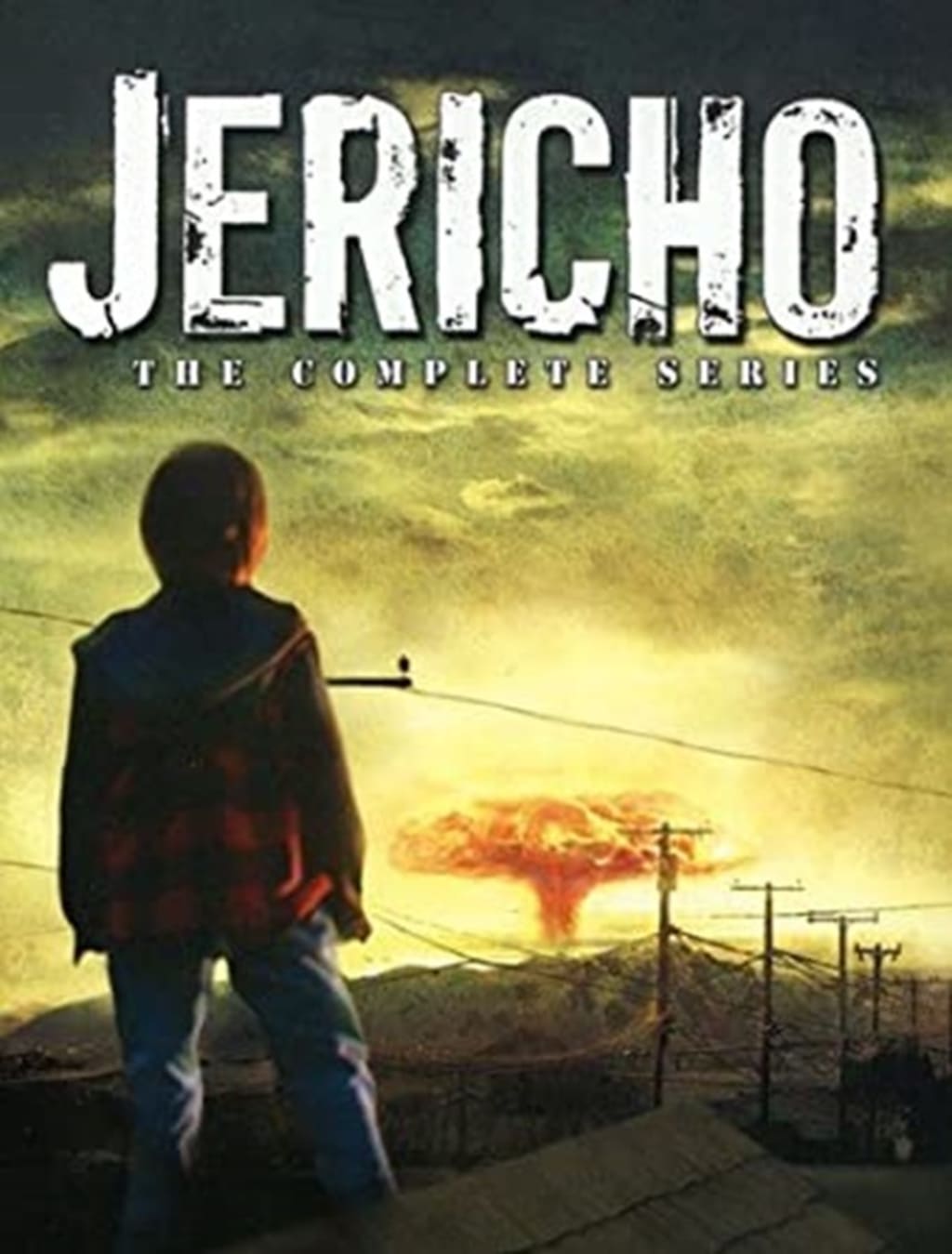 Whenever I'm asked to recommend a TV show, the answer is always Jericho. It doesn't typically matter who you are or what your interests are, I will still recommend the same show. Why? Because it's a one-show-fits-all.
Jericho was a TV series that originally aired in 2006 on CBS. I didn't watch it back then but, rather, watched it a decade later on Netflix. It lured me in from the first episode and held my interest until the very end. Although the show was cancelled after two seasons, it is one of the rare shows that has a clear resolution despite being cancelled, rather than leaving viewers hanging! If you like to binge watch TV shows, Jericho is for you. If you don't have the time or patience to sit through 8 seasons of a show, then Jericho's 29 episodes are just the right size for you.
If you like The Walking Dead, you'll like the post-apocalyptic survival theme of Jericho. The setting of the story is the fictional small town of Jericho, Kansas, which is trying to survive after nuclear bombs hit 23 major American cities. Although there are no zombies, there are everyday people struggling to survive in a world without technology and other everyday conveniences, just like in The Walking Dead. There are fallout shelters, rogues, criminals, investigations into the truth, conspiracies, and plenty of plot twists. There are people fighting people, but there are also people coming together as a community to help one another survive.
If you like Grey's Anatomy, you'll like the romance and drama woven into the story. There are romances you don't see coming, relationships you want to happen but sadly fizzle out, and even some secret passions. And, without giving too much of a spoiler, there are also some unexpected deaths in the infamous Shonda Rhimes fashion!
If you like FP Jones from Riverdale, then you'll love Skeet Ulrich's previous performance. I'm going to be completely honest and say the only reason I was lured into Riverdale in the first place was because of the cast of characters, particular Skeet Ulrich (whom I know and love from his stellar performance in Jericho) and Cole Sprouse. Skeet Ulrich's acting never fails to amaze me, and he has a way of making his characters feel like good friends that you want wholeheartedly to succeed.
If you like Chernobyl, then clearly dangerous explosions interest you and you will love the entire premise of Jericho, especially considering, like Chernobyl, the explosions in Jericho came without any warning or time for preparation.
If you like anything, then you'll like Jericho. There is a little bit of something for everyone: action, drama, post-apocalyptic survival, romance, death, life, explosions, and an underlying mystery of who organized the terrorist attack and what steps to take from here. Although we are drawn to stories of mass destruction as if they are fantasy, something that could never actually happen, it's not entirely unrealistic to think a well-organized terrorist group could cause such chaos. Thus, Jericho appeals to people watching it as science-fiction, but also those watching from a "conspiracy theorist" or survivalist vantage point. We can watch it as fiction and take it with a grain of salt, or we can watch it and take notes.
Jericho has stunning acting performances by Skeet Ulrich, Ashley Scott, Lennie James, and others--I especially like Dale (played by Erik Knudsen--also starring in Scott Pilgrim vs the World) and Bonnie (Shoshannah Stern--you might recognize this deaf actress as Eileen Leahy in Supernatural!) There are characters you love, characters you hate, characters you love to hate, and other characters you learn to love after previously hating. The story is simple (there were nuclear explosions), yet the character development and investigations into the terrorist attack are complex and full of twists and turns. Jericho is a series that is short enough to binge watch without losing your life, yet long enough to tell the complete story. If you like anything, then you'll like Jericho.
About the Creator
Malia is a stay-at-home mom with a passion for writing. Her novel, Saving Eve, and her children's book, The Christmas Spirit, are both available on Amazon. She enjoys writing in a variety of genres and sharing her imagination with others.
Reader insights
Be the first to share your insights about this piece.
Add your insights