I Spent the Day at Marshall Space Flight Center
Here's what I discovered.

When you're little, you think you're invincible. You think that when you grow up you'll be a super hero or world-famous. It's not uncommon to for people to ask questions like: 'What do you want to be when you grow up?' The common answers you'll hear are: fireman, police officer and astronaut. I was definitely one of those "astronaut kids." Who am I kidding? If you asked me today, at 26 years old, what I would like to be when I'm older, I would still tell you I want to be an astronaut. I'm a space-nerd. I love all things astrophysics, jet propulsion and space shuttles. I'm sure you could imagine my excitement when I was invited out to NASA Marshall in Huntsville Alabama this past February to tour their facilities and get a behind-the-scenes look at the flight hardware for the Orion Stage Adapter!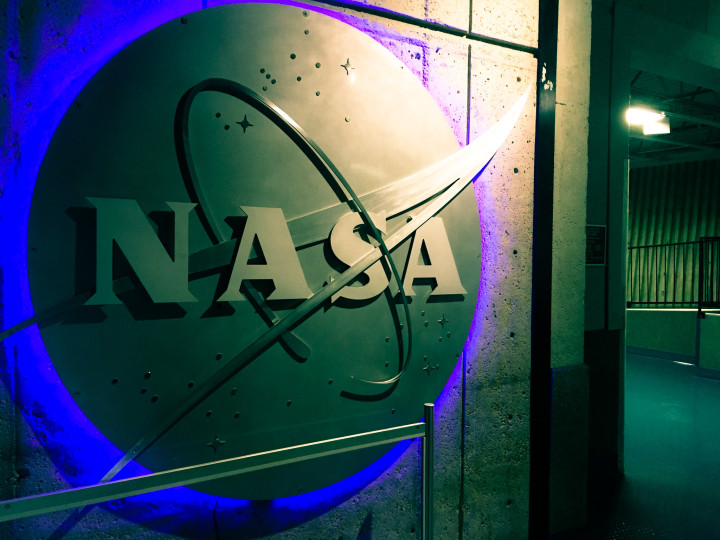 It was "lit," as the kids call it these days. Grab a seat and a nice cup of tea (or bourbon, if you're into that).
The first thing we did once we arrived on the grounds was pay a visit to the Payload Integration and Operations Center. Before you ask—yes—it's definitely as cool as it sounds. The payload center is responsible for all of the science carried out on the ISS. There is a constant feed from Houston connecting the crew here at Marshall with the International Space Station so they can continue to carry out their experiments with the appropriate tools and support for the job. It's a pretty incredible job. Paycom workers are typically in-training to become certified in their positions here for two years before they are given the reins.