Hyperlocal ecommerce- From being the need of the hour to becoming the order of the day
Hyperlocal ecommerce deliveries came to the rescue of people when it mattered the most. Now they have become a practice.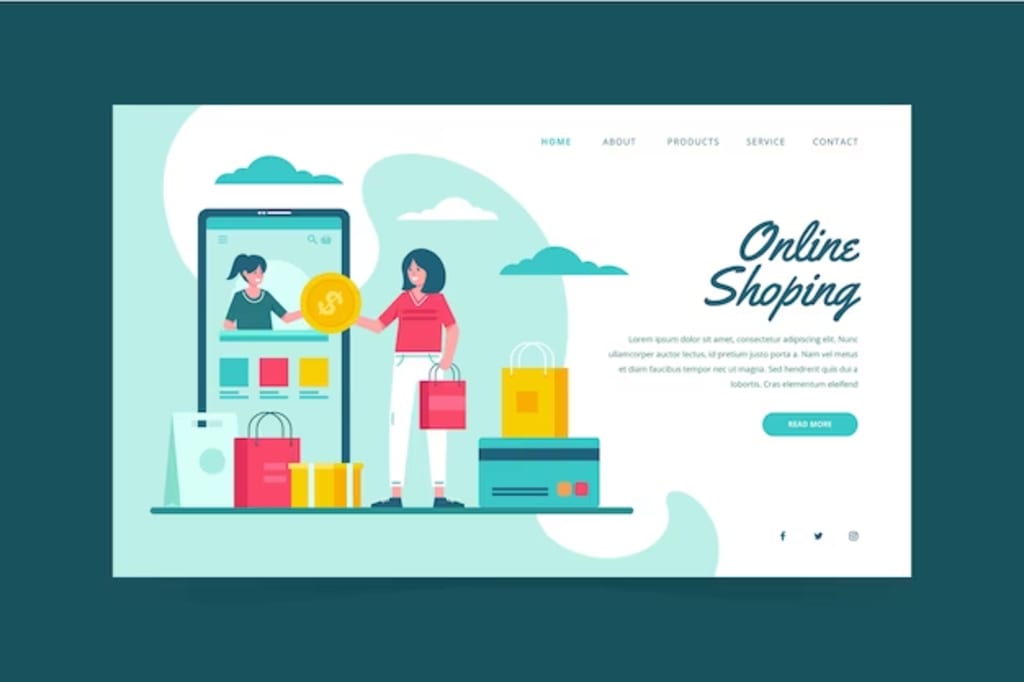 Hyperlocal ecommerce- Becoming increasingly prevalent
"Hyperlocal ecommerce has appealed to the customers and businesses alike for some obvious reasons. It has quite capably transformed itself from being the need of the hour to growing popular as an ecommerce that has become the order of the day."
Introduction
The last few years have been quite enlightening for the business fraternity. Ever since they have known an increased level of active adoption of internet and role of technology in businesses, they have been gaining profound insights as to how a business can be done in a manner so that it brings maximum efficiency and profits for them. It was not until very long back that the pandemic struck, and the need for businesses to adopt digitization and thereby become more automated became the need of the hour. From thereon, aspiring and farsighted hyperlocal ecommerce delivery software partners and their affiliate businesses have been sticking around the hyperlocal model quite strongly and cohesively.
Hyperlocal ecommerce in the last few years
Well! The journey of hyperlocal ecommerce has been quite enthralling in the last few years. The rapid adoption of technology and tech-enabled smartphones by consumers around the world and increased automation by businesses is symbolic of the journey traditional ecommerce has traversed in the previous few years. Where on one hand, consumers of today are extremely ravenous about getting instant and convenient deliveries at their doorsteps, businesses, on the other hand, are deploying the best marketing practices, plans and strategies in order to meet their instant needs by adopting an on-demand delivery model.
The on-demand delivery or the so-called hyperlocal ecommerce delivery model has just been around the corner for quite a while. It has struck all the right chords with businesses and consumers. With the consumers' lifestyles getting increasingly busy and sedentary and thus, demanding of instant and convenient deliveries, businesses have just found the most opportune time in investing into a hyperlocal ecommerce delivery software. Several leading hyperlocal businesses of today have put faith and laid their back on trusted hyperlocal ecommerce delivery software partners that have just been doing exceptionally well.
One thing that can be inferred from the recent consumer buying habits and patterns and businesses' associating themselves with more on-demand delivery partners is that the world of hyperlocal ecommerce is set for a gigantic leap. The previous few years of ecommerce, including the period of covid19 pandemic, have laid the foundation stone upon which the modern-day businesses are standing and visualizing to make it big for themselves.
Hyperlocal ecommerce and the sudden outbreak of the pandemic
Hyperlocal ecommerce deliveries have become quite prevalent in the years that have gone by. The sudden outbreak of the pandemic let the business world into a standstill and with little options for consumers to move out, buy and take home the merchandise. Similarly the businesses too suffered a massive jolt during that period as they experienced dwindling market share, decreased sales, declining profits and reduced organic footfall of customers to their physical stores.
With both the major stakeholders of ecommerce- i.e., businesses and customers, running amok in the crisis times of the pandemic, they had to find a way out. Though on-demand deliveries were going at a decent pace in the pre pandemic phase, it was when the pandemic struck that hyperlocal ecommerce delivery software partners came up more prominently and started delivering more actively and responsibly. Businesses also started putting trust and relied on them heavily for making instant and contactless deliveries.
For instance, the plight of the restaurant industry is known to everyone. They suffered badly because of lockdown and restricted movements of customers. But some perseverant, efficient and futuristic hyperlocal ecommerce delivery software companies put faith in those circumstances and continued developing their software and apps to provide a lending hand to the pandemic-hit businesses so that they could make timely and contactless deliveries possible. It was by virtue of presence of such on-demand delivery apps that stand alone food outlets and established restaurants catered to customers' needs instantly.
According to Barron's, services such as DoorDash, GrubHub and Uber Eats gained customers during the pandemic. Meanwhile, some eateries benefited as the community rallied behind them and ordered meals that were then donated to hospital and healthcare "front line" workers. Other restaurants got creative by offering family meal packages, "take-home kits," and other specials.
As found mentioned in another report, on March 12, the near about beginning period of the covid19 lockdown, Amazon's stock price closed at $1,676.61. By the end of June, it was nearly $1,000 higher than it was just a few months ago. This shows that the juggernaut that Amazon is, it received a big boost from the quarantine as consumers could not go to stores to make purchases.
Similarly, according to a report published in Forbes, Etsy's stock was up by a whopping 248 percent during covid19. This was enabled because the online marketplace Etsy, saw an opportunity for hand-made masks early on in the pandemic. By the end of September 2020, 10% of Etsy's gross merchandise sales—$600 million—came from masks. Not just the masks, but capitalizing on the fact that consumers were made to stay indoors, Etsy benefitted from a wider desire of home-contained consumers to decorate their homes.
Inference
All these examples are emblematic of the fact that the distraught and crisis times that the pandemic forced upon businesses was utilized for their good. And they having met the needs of the customers quite successfully, in those pandemic circumstances, are riding in top gear now. Hyperlocal ecommerce deliveries were the need of the hour back then, and, as today's consumers and businesses have become habituated of on-demand deliveries, they have now become the order of the day.
In this pursuit and success of businesses, the role of hyperlocal ecommerce delivery software partners takes the centerstage and is worth appreciating. Had it not been for their impressive innovations and consistent upgradation in technological processes, many businesses would have still been fighting for their survival. But courtesy to the expertise of on-demand delivery software and app developing companies, that they have been lending a phenomenal support to businesses everywhere.
Future of hyperlocal ecommerce
In the face of changes partly caused by the pandemic, retailers are finding new ways to capitalize on the convenience economy of online shopping and at-home delivery. Hyperlocal ecommerce delivery software companies are teaming up with local stores to fulfill increased orders as customers are buying essentials in large volumes.
Going hyperlocal is no longer just the need of the hour but it has become the order of the day for ambitious and visionary businesses. The hyperlocal ecommerce model has the potential to bridge the gap between the online and offline market. The availability of a geolocation database can help businesses in targeting and reaching out to the right customers.
With a hyperlocal model around, start-ups and entrepreneurs can focus on customer-centric models by controlling quality and inventory. With minimum efforts, larger goals can be achieved. What's more to the interest of techno-savvy businesses and retailers? They can run all the operations on smartphones with very few efforts as compared to a physical store.
Wrapping up
With the ever-changing market, businesses don't want to fall short in any space. In an effort to maximize operations with available resources at first, brands are re-inventing ways that disrupt market taboos. Hyperlocal delivery services from food to groceries and medicine to essentials have made recovery post the pandemic and the global consumers, specifically, have been able to quickly adapt to the changes.
Now, with hyperlocal ecommerce having caught everybody's attention and it having served scores of customers worldwide, it is all that contemporary businesses eagerly wish for. Because it is the on-demand delivery model that can provide the most apt hyperlocal ecommerce delivery solutions to them.
It would, therefore, not be too far-fetched to say that what started as the need of the hour during the pandemic, has pretty mesmerizingly and completely changed the face of ecommerce. Today, hyperlocal ecommerce has become the order of the day, for all the right reasons.
About the Creator
Finding comfort and learning in expression, I have been a pedagogue, a guest columnist, soft skills trainer, freelancer and a tech blog writer. I have devoted years on delivering discourses on corporate strategy and digital marketing.
Reader insights
Be the first to share your insights about this piece.
Add your insights