How your married life can affect your career: Dr. Vinay Bajrangi
The career in the present times has gained prominence no doubt but can you sacrifice your married life for this? Read to know more.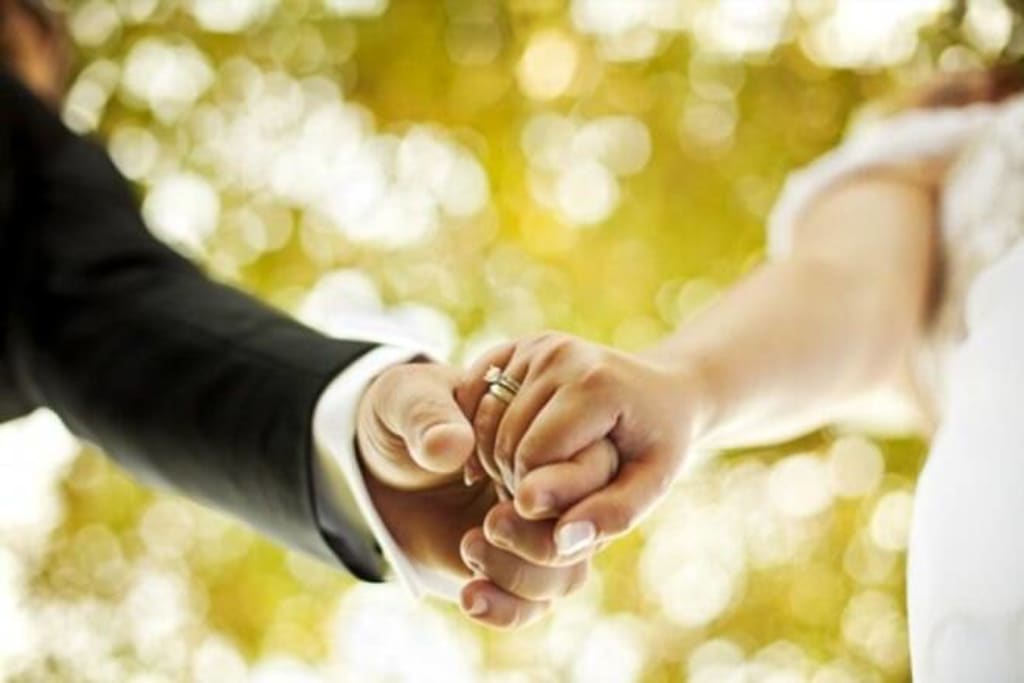 Stressing yourself for a particular aspect of life can have side effects on your other aspects of life. Be it at home or at the workplace. Similarly, when most career-oriented people are too busy with their career building, they tend to ignore their married life or domestic life. For instance—a top Celebrity gets so much engaged in his business that he scarcely gets time to spend with the family. It may not be intentional; the circumstance could be forcing him to this. It can happen to both male and females. But can you focus on a particular aspect of life too much to ignore your responsibilities and obligations of life.
The Career in the present times has undoubtedly gained prominence but can you sacrifice your married life for this. Two aspects of life: Career and married life are the most important aspects in a person's life. But many times, these two aspects are imbalanced in practical life that person starts feeling that these are either obstructions or competitors to each other. Then starts the debate: what is more important in life Career or Married life. Do not let this debate enter your mind else you will be doing justice to none. Your 7th house, the house for spouse and marriage, has a direct linkage to your 10th house, the House of Career and profession. Read below how these two houses in a horoscope complement & supplement each other. Understand the interrelationship between career success and quality of married life in astrology and your birth charts.
Connection between married life and Career in a birth chart
Both a Career and a happy married life are inseparable parts of any young man or woman. So they remain curious to know Career vs. marriage life in astrology. From an astrological perspective, happy married life is the key to a successful career. The 10th house in the native's birth chart that controls his/her career success is closely interconnected to the 7th house of his/her horoscope that controls the marriage. The marriage house's energy complements the career house. So when there is positive energy in the marriage house, it will positively boost the career house and vice-versa. There is a strong connection between married life and a Career in the birth chart.
They proactively contribute their energies to boost the importance of other Kendra house. That means the 7th house—the house for marital affairs constantly supplies its energy to the tenth house—the House for Career. A harmonious relationship with the spouse will have a positive 7th house to fuel its energy to the 10th House of Career. The connection between married life and a Career in a birth chart plays a very important role in your personal life.
The tenth house of the person's birth chart governs his/her Career. The seventh house works as the tenth house from the tenth house of the birth chart, and so it is called the secondary house for deciphering profession or Career. Therefore, to determine the magnitude of a person's success, the seventh house is examined in tandem with the tenth house. If you realize the connection between married life and a Career in a birth chart, you can maintain equilibrium in your life. Shun the habits of arguments and learn to avoid silly mistakes, and learn to pardon. An understanding and encouraging spouse transforms the negative energies of the seventh house into positive ones.
In today's competitive environment, it is natural to have a fall or feel humiliated from time to time at the workplace. But a supportive spouse can really ease you out when you are back home. Instead, a supportive spouse can suggest you many ways to change and adapt yourself to such situations. But it is possible only when you have a good married life, and that is where the connection of career and marriage life in a birth chart can do the trick.
A horoscope has twelve houses, and every house is related to the 7th House and the tenth House, the career house. This type of relationship can be either good or bad. Let me shed light on it: the 10th house is the fourth to the 7th house, which means benefic position or a Kendra position. The 11th house is the second house from the 10th and the fifth from the seventh. The eleventh house is to be kept stronger, which will make the marriage successful and make one's Career brighter.
For a bachelor like Ratan Tata there is no debate regarding Career or Married life, but for a married person, Career vs marriage life in astrology in your birth chart flock together & complement each other.
With a good marital life, your spouse is the best caring person for you. With harmony and peace in married life, you will find your spouse celebrating all your success and is also your best companion when you are stressed regarding your Career.
So, find the best life partner according to your birth details and let your spouse become support in your Career as you would have understood how can married life affect a person's Career, say Dr. Vinay Bajrangi. Let your spouse love your career ambitions than becoming an opponent and vice versa.