How One Man Leaked The Galaxy Of Character Cameos For 'Rogue One'
Set phasers to "stunned," because for once, the Star Wars rumors are to be believed.
'Star Wars: A New Hope' [Credit: Lucasfilm]
Set phasers to "stunned," because for once, the rumors are to be believed. A leaked cast-list for Rogue One: A Star Wars Story all but ruined the surprise that several characters from #GeorgeLucas's original three #StarWars films would cameo in Gareth Edwards's spin-off, and it wasn't wrong. Sadly we didn't get to see Carrie Fisher stick on those hair buns one last time before her tragic passing, but a leaked cast list was bang on with the promised return of some fan-favorites. Redditor tphilb, who broke the news, said that their line of work means the list made it onto their desk, which is a pretty big slip up — someone definitely got fired for this one.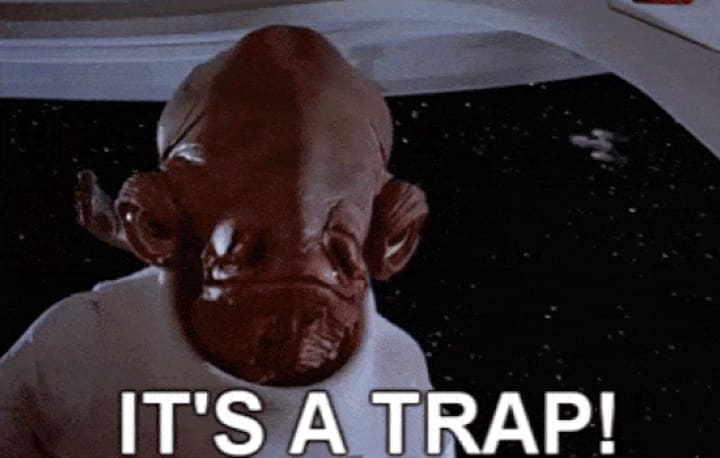 Let's Get Leia'ed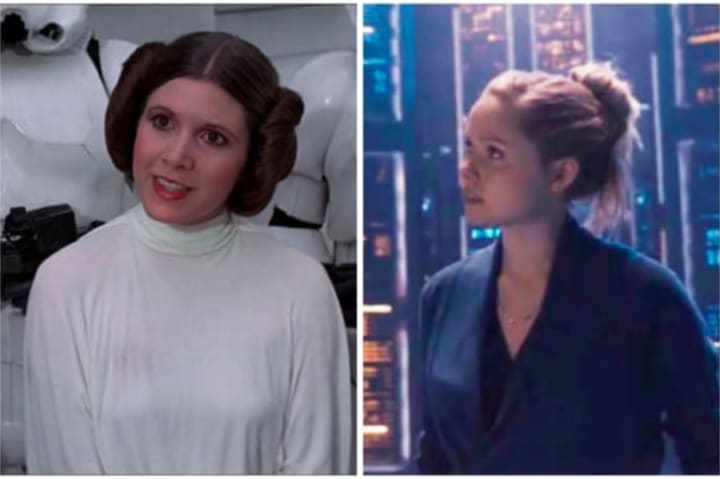 One of the later clips from the film teased the return of Jimmy Smits as Bail Organa, but the closing scene also put his daughter into the fray. Given that Rogue One's events lead up directly to the start of A New Hope, we should have expected to see some blasts from the past. The cast list confirmed that actress Ingvild Deila would be putting on the white robes and preparing to plead Obi Wan for help as a young Princess Leia. The Danish actress had a minor part in Avengers: Age of Ultron, and although Deila may not be the exact doppelgänger of Fisher, that CGI sure came in handy to recreate Fisher's likeness — a technique that (thankfully) won't be getting used posthumously.
Name Of Thrones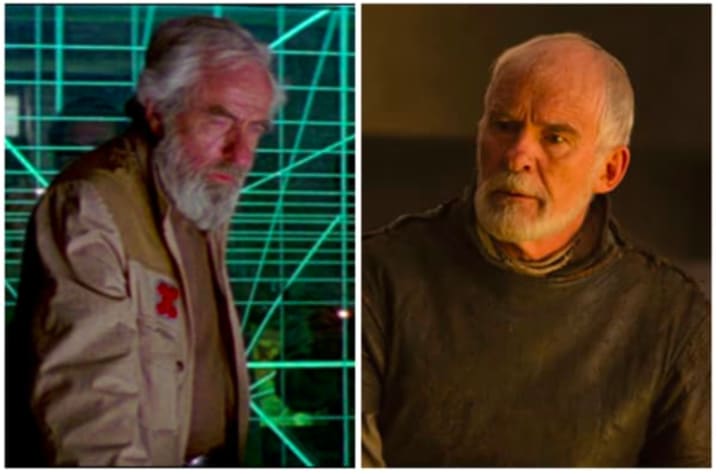 Game of Thrones alumnus Ian McElhinney played Rebel General Jan Dodonna. Fans of the originals will remember than Dodonna was instrumental in the destruction of the first Death Star by leading the Battle of Yavin, and was even present at that snazzy medal giving ceremony at the end of A New Hope. Actor Alex McCrindle portrayed the role originally, while McElhinney played loyal Ser Barristan Selmy on HBO's show before being unceremoniously killed off — something he was none too happy about.
Let's Suit Up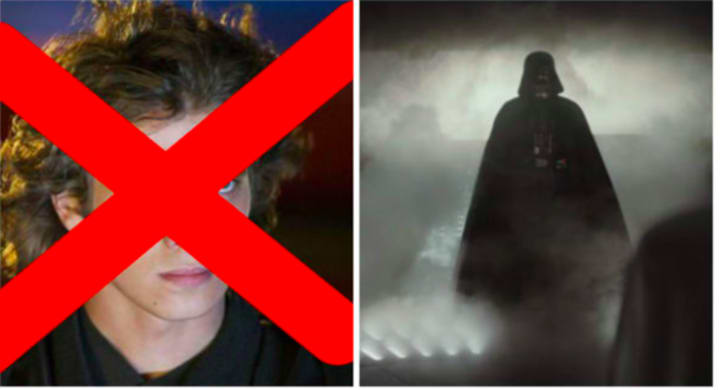 Alongside Leia, perhaps the most anticipated return was that of Lord Vader. The leak was correct that Darth Vader would once again be voiced by legendary James Earl Jones, while the man behind the mask was actually two actors; Welsh "creature" actor Spencer Wilding and stunt performer Daniel Naprous both squeezed inside the suit (not at the same time). This meant that David Prowse still didn't get his time to shine in the armor, but it also quelled rumors that Hayden Christensen could return to the part (thank God!).
Moff Your Rocker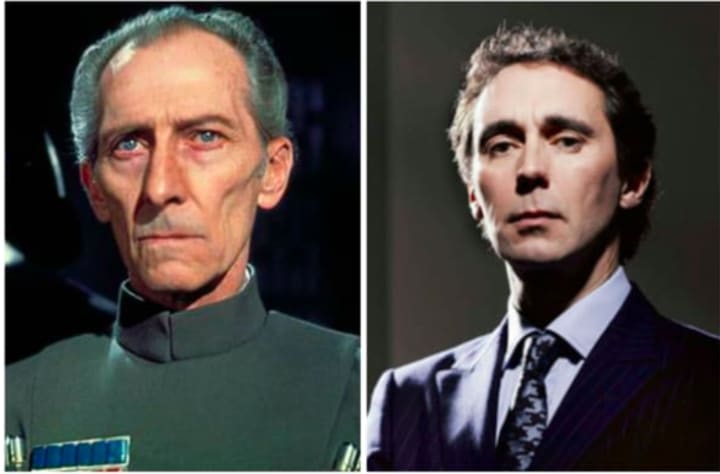 Stealing the majority of the screen time, and having a much bigger part than his original, was Grand Moff Tarkin, serving as a thorn in Orson Krennic's side. Peter Cushing made the role infamous as the ultimate Big Bad of A New Hope as an intimidating presence who got a lame off-screen death aboard the Death Star. Harry Potter's Guy Henry took on the part of the cunning military leader. Henry played Pius Thicknesse in the two Deathly Hallows films, but some will recognize him from the BBC's Holby City. It had long been tipped that Tarkin would appear, and that we would resurrect Cushing by CGI, however, the decision remains one of the most marmite parts of the film.
Bot You Talking About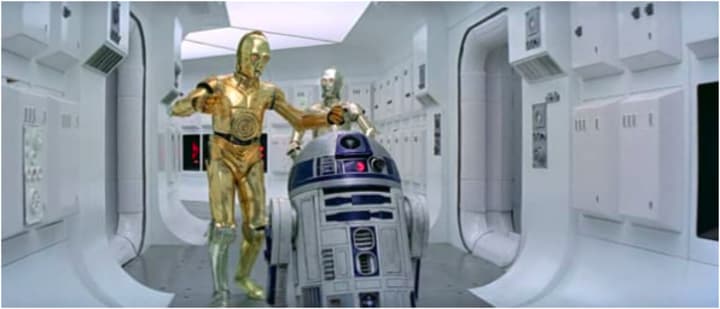 Obviously, C-3PO was expected to appear, keen not to be outshined by newcomer K-2SO. Anthony Daniels put on the gold breast plate again to become the only actor to star in every Star Wars film. Although R2-D2 was apparently MIA on the cast list, this could have to do with the tragic passing of original actor Kenny Baker. The part ended up being uncredited to actor Jimmy Vee. or they could be going for a wholly robotic approach to the character. Given Baker's contribution to the Star Wars legacy, some were saddened that Rogue One wasn't dedicated to him, but we are hoping that Episode VIII will honor both Baker and Fisher.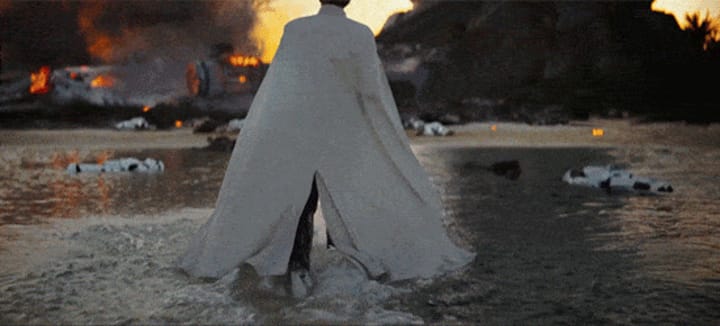 Admit it, everyone loves a spoiler, and the Reddit leak almost sounded too real to be wrong — it was actually pretty much spot on. All the parts made sense, and the casting team clearly went to great lengths to find actors who matched their previous incarnations. There were some great nods to Lucas's first trilogy, although it is disappointing that we never got to hear a wookiee growl off screen, or to see a flash of Alden Ehrenreich and Donald Glover sitting in the Mos Eisley Cantina. Oh well, cue the opening crawl for Episode VIII.
About the Creator
Tom is a Manchester-based writer with square eyes and the love of a good pun. Raised on a diet of Jurassic Park, this '90s boy has VHS flowing in his blood. No topic is too big for this freelancer by day, crime-fighting vigilante by night.
Reader insights
Be the first to share your insights about this piece.
Add your insights