Healthcare technology trends, the Israeli way to leadership
the Israeli way to leadership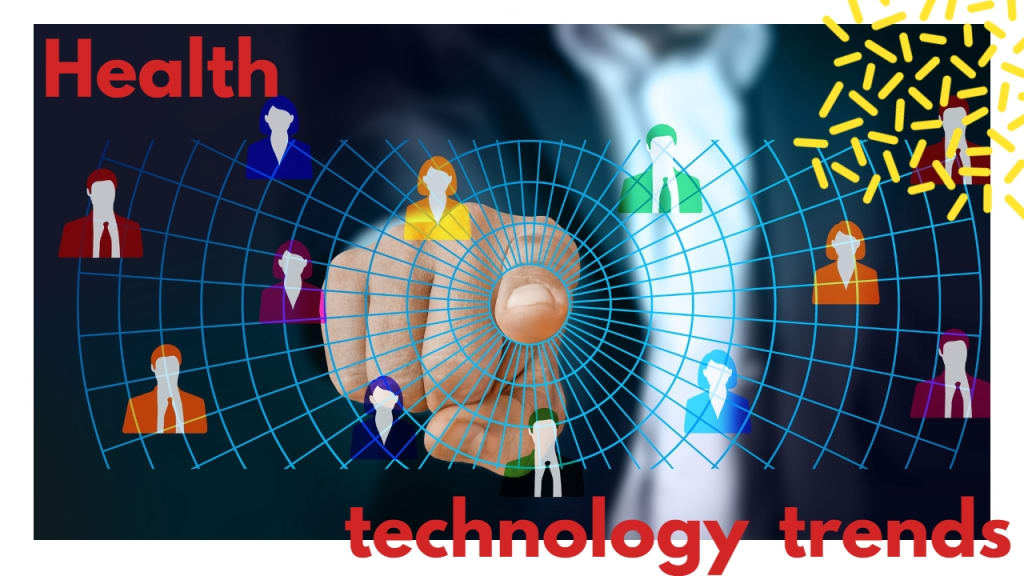 Artificial intelligence what is?
Healthcare technology trends – AI technology is the simulation of human intelligence processes by machines, especially computer systems. Specific applications of AI include expert systems, natural language processing, speech recognition, and machine vision.
Artificial intelligence versus Machine learning
AI is all about doing human-intelligence tasks but faster and with a reduced error rate. Machine learning is a subset of AI that makes software applications more accurate in predicting outcomes without having to be specially programmed.
What is the difference between ai and machine learning?
Artificial intelligence is a technology that enables a machine to simulate human behavior. Machine learning is a subset of AI which allows a machine to automatically learn from past data without programming explicitly. … AI is working to create an intelligent system that can perform various complex tasks.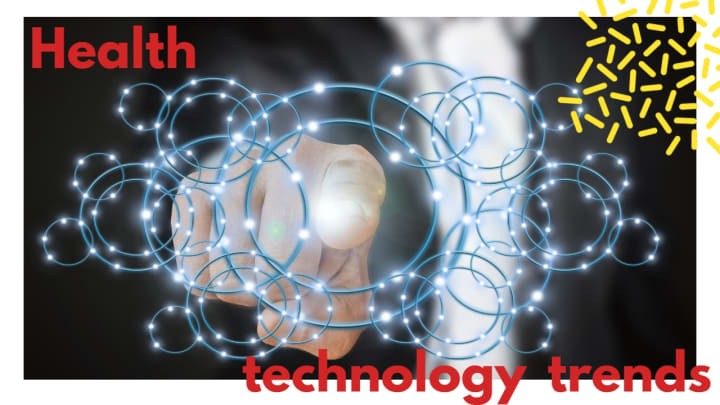 Healthcare technology trends
Artificial Intelligence is transforming healthcare, promising great advances in disease detection and treatment.
Our understanding of the impact these technologies may have on people, systems, and societies are limited, however, especially when it comes to applications in low-resource settings.
Healthcare technology trends
Artificial intelligence health outcomes challenge
How do we guarantee that AI-assisted technologies don't perpetuate bias? Do we validate their findings, and assess if they actually improve health outcomes? How do we ensure these technologies are designed by and for local communities?
Do we encourage the development of new sources of data to train machine learning algorithms, especially in data-poor environments?
The Israel health sector and Artificial Intelligence
There are 161 AI in Healthcare startups in Israel. Many of the Israeli healthcare revolutionaries have started their data analysis careers in the country's intelligence services and then used that experience to launch cybersecurity startups, making Israel a leader in a market that will reach $122 billion worldwide in 2022.
Healthcare technology trends- The Israeli government has recently revealed its ambitions to invest $275mn in its digital health strategy, which will see the launch of a personalized digital database that will store information of up to nine million citizens in the country.
Israel will consolidate its existing digital medical database with one sole database but will require its citizens to consent to such personal information being available to support the development of new drugs and personalized clinical solutions.
The use of genetics and medical data will further support research and life-science companies through a new initiative, titled the Mosaic project.
Over $170mn is set to be allocated towards the development of essential digital platforms to support researchers, The Jerusalem Post has reported. Approximately $64mn will go towards the support of start-ups. The remaining funds will then support the overhaul of existing regulations to support the implementation of digital health.
Healthcare technology trends and the market
The potential to become a leader in the digital health industry is huge for Israel, which presently houses a strong research and development backbone, as well as a significant number of healthcare start-ups specializing in AI, machine learning, and medical devices.
Through the mosaic project, healthcare providers will be able to analyze healthcare trends and improve patient care, provide a quicker diagnosis of illness and deliver bespoke solutions.
AI technology - Healthcare technology trends
Case study #1
Roche invests millions in Israel's health tech sector, the Swiss pharma giant is tapping into Israel's digital healthcare boom…
Roche is investing millions into Israeli health tech startups to accelerate the development of diagnostic technologies. This marks the first time the Swiss company takes part in a venture of this scale.
The pharmaceutical giant has entered into a partnership agreement with aMoon, an Israeli venture capital company focused on health technology and science.
The "StarFinder Lab" collaboration is aiming to help young startups develop innovative diagnostic tools to tackle global health care challenges. These will be focused on AI-powered solutions, machine learning models, and other disruptive digital healthcare apps.
Case study #2
A skin sticker that can diagnose tuberculosis. Technion scientists invent A-Patch to provide a cheap, quick, noninvasive method for diagnosing a disease affecting millions in the developing world
Researchers at Israel's Technion have developed a revolutionary method of diagnosing tuberculosis without blood samples, X-rays, or other invasive procedures.
The new method, A-Patch, uses a sticker that absorbs compounds released by the skin upon contact. The compounds are then analyzed by an artificial intelligence-based system, which can determine quickly and with accuracy whether or not an individual has tuberculosis.
Clinical trials of A-Patch, conducted in India and South Africa, showed high effectiveness in diagnosing tuberculosis, with over 90% sensitivity and over 70% specificity.
Case study #3
Ibex Provider of AI-based analytic solution for cancer diagnostics
Provider of AI-based analytic solutions for cancer diagnostics. The company has developed an analytical and diagnosis platform called the GALEN platform which assists with treatment diagnosis and planning.
Other products such as First Read and Second Read use AI technology for the diagnosis of cancer based on pathological image analysis.
The platform uses computer vision-based image analysis and machine learning technologies in digital pathology.
Case study #4
Healthy.io Home-based urine analysis using the smartphone
Healthy.io (formerly called OwnHealth) has developed an app that uses image-recognition technology which helps doctors to diagnose their patients.
It has leveraged smartphone and cloud technology to provide the benefits of color-based healthcare and medical imaging.
It claims that the app can read images of test strips photographed by the user, regardless of the smartphone operating system or the lighting condition the image was taken under.
Minuteful for Wound helps clinicians make better care decisions using the smartphone camera to accurately capture wounds and analyze their progress. Wound data can be securely used and shared by the care team.
Detect undiagnosed CKD – 10% of Britons are at risk for chronic kidney disease (CKD) but most don't do their annual urine test because life gets in the way. Minuteful Kidney enables people to conduct the test at home with a smartphone, enabling early detection.
Case study #5
MDIHEALTH, Manage patient medication therapy quickly and effortlessly with MDI's identification, analysis, and monitoring platform. A Paradigm Shift in Medication Treatment
Current solutions focus on 1:1 interactions and adherence, leading to partial analyses, laborious processes, and a lack of standardization of outcome quality.
In contrast, MDI's proprietary technology performs optimized, multi-drug analyses to generate comprehensive medication reviews within minutes and at scale, resulting in consistent, high-quality outcomes.
Source:
artificial intelligence
About the author
I love marketing , promoting new ideas and new products. I care about healthy life , fitness and dogs.
Reader insights
Be the first to share your insights about this piece.
Add your insights