Healthcare Digitization: Why It is The Need of The Hour?
In this blog, we will discuss why digitization is essential for the healthcare industry.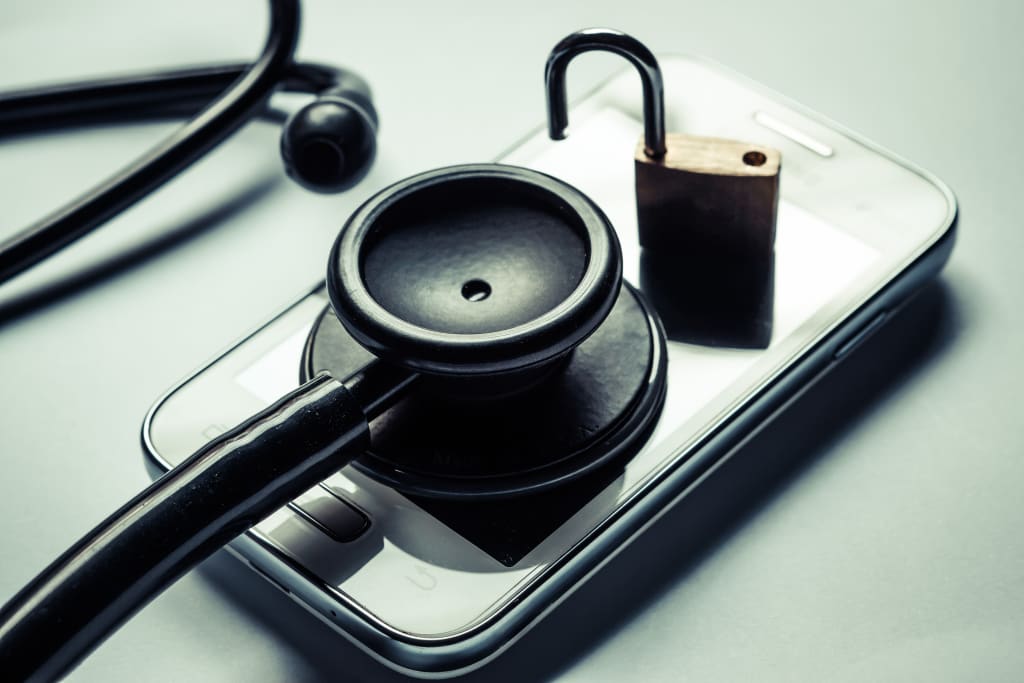 Using AI OCR to convert manual healthcare data into digital form.
In this age of technological disruption, businesses are under massive pressure to digitize operations for delivering better services to their clientele. Digitization and automation have been the key business drivers for companies in different industries. According to Mickensey, 64% of the businesses could save up to 30% of their time with automation in their workflows.
Advanced technologies like artificial intelligence (AI) and machine learning (ML) are already being integrated into businesses and society, and are now being applied to healthcare as well. These technologies can reshape patient care and administrative processes within provider, payer and pharmaceutical organizations. Various research studies conducted on this particular topic suggest that AI can perform the same or even better than humans at essential healthcare tasks. The annual economic impact of employing AI to automate knowledge-based professions (like medicine, engineering, and law) can be $5.2 to $6.7 trillion in 2025.
According to research, around 35,000 physician reviews revealed that 95% of complaints from patients were made due to inaccurate paperwork, poor customer service and negative administrative experiences.
Manual Data Processing & Its Problems
There is a massive volume of manual healthcare data present in every institute which includes patient notes, medical journals, treatment case studies, etc. And manual handling of this sensitive information is the sole reason why the problem of inaccurate paperwork originates in this sector. If we only take 2020, the healthcare data mentioned above is expected to reach 25,000 petabytes at the end of this year alone.
To plan and manage all that information can be an overwhelming and daunting task for healthcare providers. As per a report, medical professionals fill out an average of 20,000 forms every year. Converting this data into digital form can make it more accessible, secure and reduce issues arising from manual data processing. Here OCR (Optical Character Recognition) comes into play.
Few problems that arise with manual handling of medical records include;
Many patients have reported the loss of their manually filed registration forms.
The cost of manual document filing is huge, $20 per filing process to be exact.
Loss of patients complete medical data, for instance, laboratory tests etc.
Misplaced patient data during transfer from one medical facility to another.
OCR - A New Way Handling Forms and Reports
Optical character recognition (OCR) technology helps to transform a document (structured, unstructured, printed, handwritten, etc.) into a machine-readable and editable digital format. OCR technology can help medical service providers transform and store the entire medical data into a single place, making accessibility and protection an easy affair for them.
Using OCR allows medical professionals to maintain quick and accurate management of patient information. It allows them to provide better medical care, increase productivity and reduce paperwork. The OCR solutions available out there such as Shufti Pro, can be used online through a web browser and easily integrated into operations. Other benefits that can be achieved by digitizing the manual documents include;
Improved workflow, increased efficiency and enhanced patient care
Medication errors are reduced with the help of electronically linked data
Electronic data allow medical officials to study and prescribe the proper medication to patients
Healthcare providers can easily achieve compliance with government regulations
Data Protection Made Easy With Digitized Documents
Digital transformation and storage of manual documents is not the only need in the healthcare industry, but keeping sensitive patient information safe is also essential. Manual records can easily fall into the hands of an illegal entity, who can use them to obtain false claims or use the identities of the patients to perform other crimes. These information thefts also affect medical providers as well, as they are bound by HIPAA (Health Insurance Portability and Accountability Act), passed in 1996, to keep patient data secure and private. So how digitization can help in data protection?
Keeping a bulk of data safe that is stored in a secure online server or system is much easier as compared to manual medical records. So by converting all medical data into digital form with the help of OCR technology can help medical officials protect their patient's data from criminals. Moreover, automating patient data can further ensure that the compliance requirements with HIPAA laws are being fulfilled.
How Shufti Pro AI OCR Can Be of Service?
Shufti Pro's AI OCR engine delivers efficient data extraction services that can help healthcare service providers in effectively automating their data digitizing process. By just uploading a document on the system, Shufti AI OCR extracts the relevant data and transforms it into machine-readable text. Shufti Pro makes it easy for medical professionals to access, sort, download and delete the data in the back office anytime, as per their needs.
The Shufti Pro OCR engine utilizes hybrid technology (AI and human intelligence) to provide accurate results with 90+% accuracy and can extract data from 3000+ document types. Shufti Pro can help healthcare providers in;
Effective management of patient records and treatment
Effective data collection for planning and research
Providing better insurance management
Winding-Up
Providing better medical services is an essential component for all hospitals and healthcare organizations out there, and digitization can help make it all possible. It can help them enhance their medical processes for better customer service and protect sensitive medical records of their patients.