Hayden Christensen Describes His Experience Wearing The Darth Vader Suit Again
'The Force Is Strong With This One.'
Today while in London during a photo event, Hayden Christensen was asked a few questions about his return as the iconic Darth Vader. In an interview clocking in just under two minutes, he spoke about returning to the role after so long away from it, his relationship with co-star Ewan McGregor, and even filled us in on what it was like to don the Dark Lord of the Sith's one of a kind armor. Hayden seemed very happy to be back in his role as Anakin, smiling the whole time and recalling how he enjoyed filming the prequels with Ewan. It seems like he is giddy about his upcoming appearance in Obi-Wan Kenobi, and to be honest so are we.
Firstly, the reporter focused on Hayden and Ewan's relationship on and off the set. Hayden began by explaining that he loves Ewan dearly and that it was so much fun to come back to work with him. On that same note, Hayden remarked that it felt good to be back and that doing more with the characters was incredible. He went on to explain that he and Ewan had a catch-up before filming, and it was nice to reconnect with his old friend.
RELATED: Hayden Christensen Teases His Time As Darth Vader Might Not Be Over
The next question simply was what it felt like to put Vader's armor back on. Hayden said that it was surreal. The costume was incredible and brought up a lot of emotions for him. He said that it was, "an honor to put [the armor] on". Although when asked about how heavy the armor was he explained that it was, "A beast to wear". He joked that the suit was not designed for bathroom breaks but explained that it was worth it in the end.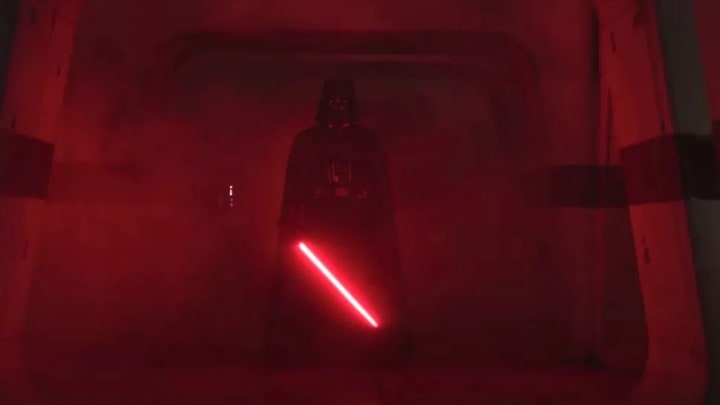 When asked about how he felt being back and the fan reaction to his return. Hayden said that he was excited and it was a pleasure to be back. He remarked that he is very proud of the series and he could not wait for fans to see it. It sounded like Hayden could not really give anything away about the highly anticipated series. While unexpected, it was nice to hear confirmation that he would be in full armor. Early on in production, some fans had theorized that he would only appear in flashbacks. It seems that was not the case, however, and that he would indeed be donning the armor again.
After seventeen years away it is refreshing to see the fanbase react so positively to Hayden's return as Darth Vader in Obi-Wan Kenobi. It seems like he is very excited to be back and ready to do more in the franchise, which is a win for fans. Hayden had even gone so far into the role as to watch all of Clone Wars and Rebels, showing that he was taking his portrayal of Vader to the next level by absorbing as much of the Sith Lord's onscreen presence as possible.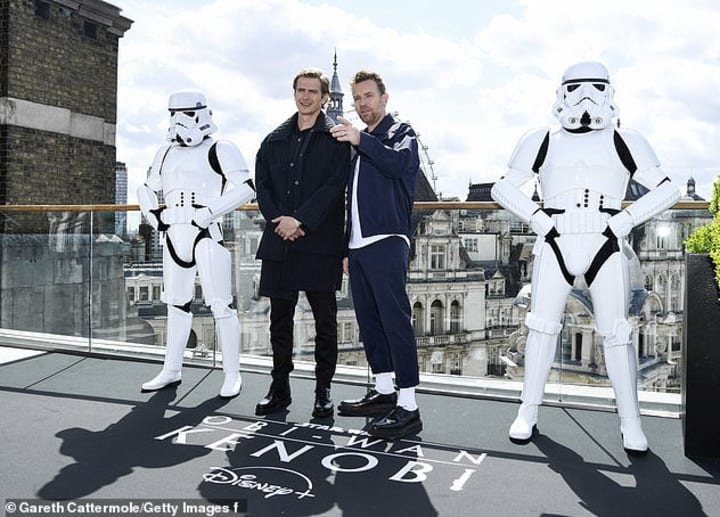 As we crawl ever closer to the two-part premiere of Obi-Wan Kenobi on March 27th, it is good to see that Hayden is excited to share with the fans what he and all of the cast and crew have accomplished. We love that he wants to play Darth Vader again and that he seems to really enjoy the role. Until then, however, it seems that we will more than likely not see or hear any new details about the show from the actors and crew. Here at Culture Slate, it feels like the month of December and the lead-up to finally unwrapping that big gift with your name on it. Hopefully, Lucasfilm will let us take at least one little peek before then.
READ NEXT: The Devastating Rise And Fall Of Anakin Skywalker
Written By James E. Cockrum
Source(s): YouTube
Syndicated From Culture Slate
Reader insights
Be the first to share your insights about this piece.
Add your insights