Hasbro Reveals Giant Rancor Through Haslab
Exciting!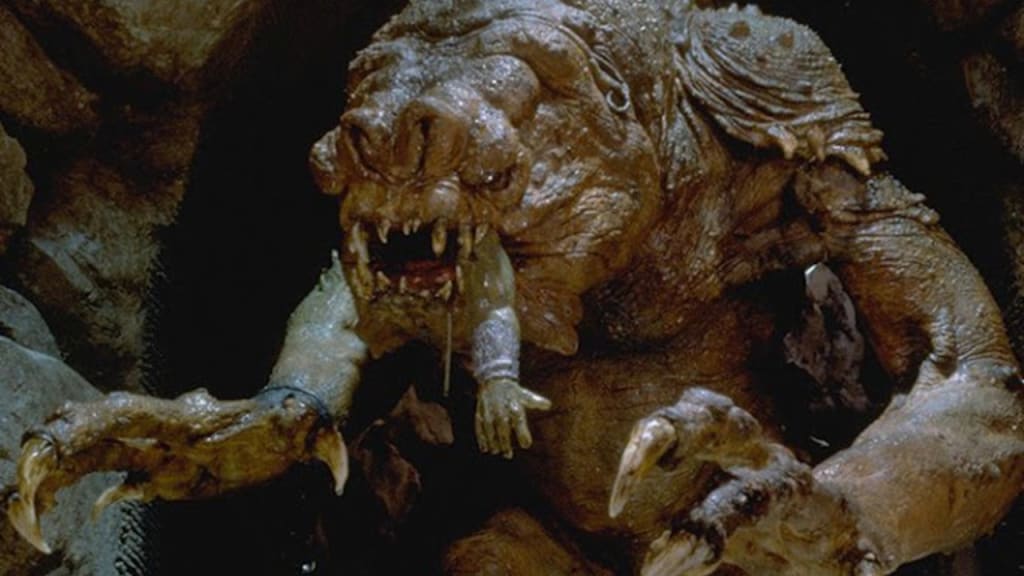 Whether or not you actually like Star Wars personally, no one can deny that it is one of the biggest and most lucrative franchises in cinema history. Since the release of the very first film back in 1977, toy companies have made an absolute fortune creating replicas of lightsabers, blasters, and action figures based on some of the most popular characters, with some of them going on to become extremely rare. Fans have literally spent hundreds and thousands of dollars, pounds, and other currency amassing a huge collection. Some fans even have rooms specifically dedicated to all things Star Wars.
Hasbro has had a lot of success in that area of late, thanks to the release of their Star Wars: The Black Series, which has seen a bunch of characters get an updated look. HasLab, an extension of Hasbro, launched back in 2018 with the release of Jabba the Hutt's sail barge, the Khetanna. Following their success, they also launched the Razor Quest, Din Djarin's ship from The Mandalorian. Interestingly, both of these releases came off the back of crowd-funding. Jabba's ship was released with just under 10,000 backers and Djaron's ship was launched after it generated enough backers in just over a day. This highlights just how popular these new additions were.
RELATED: Dave Filoni Gets His Own Star Wars Action Figure
Now it seems HasLab is turning their attentions towards bringing the famous rancor into the fold as well. Hasbro's Vice president for the Star wars brand, Michael Ballog, had this to say about it during his announcement:
"Following the success of the previous two HasLab campaigns for Star Wars: The Vintage Collection, our team is so thrilled to offer fans the first-ever HasLab project from The Black Series - the Rancor! We hope fans of The Black Series line are prepared for this iconic creature to join 6-inch-scale collections."
The rancor, you may remember, first appeared back in Return of the Jedi. When trying to rescue Han Solo, following the events of The Empire Strikes Back in which he was frozen in carbonite, from Jabba's clutches, Luke finds himself trapped with the humungous beast as it tries to devour him. Thankfully, he is able to best the beast and ends up killing it by crushing it with a heavy door. Despite the obvious danger the creature poses, the scene which takes place right after its death, is actually quite sad. We see its caretaker visibly upset and distraught at the events he has just witnessed, which helped many fans remember the scene even more. Luke's success here is what leads to Jabba attempting to feed him and his friends to the mighty sarlacc and Jabba's ultimate downfall at the hands of Princess Leia.
Although the creatures haven't shown up in live-action form since ROTJ as the franchise continued to grow, they would show up in other forms of media outside the film saga. They feature heavily in the game Star Wars: The Force Unleashed, with the main character Starkiller having to face off against them on the planet Felucia, and even made an appearance in the TV series The Bad Batch, which is currently streaming on Disney+. So they are clearly very popular and misunderstood creatures.
With the previous two HasLab crowd-funding campaigns being such successes, it's hard to believe this one won't be, meaning very soon fans will be able to add the rancor to their collection and even treat it like a new pet.
Will you be adding it to your collection? Be sure to let us know, and as always, we will keep you updated with more news as it becomes available.
Until next time!
READ NEXT: 5 Ideas For Return Of The Jedi That Made Their Way Into The Sequel Trilogy
Written By Jordan McGlinchey
Source(s): StarWars.com
Syndicated From Culture Slate