Greatest Unknown Science Fiction Writers from OMNI Magazine
They weren't famous writers; but the greatest science fiction writers from OMNI Magazine are still worth reading.
The seminal science magazineOMNI was known for many things: its futurist articles, stunning artwork and famous fiction.
Some of science fiction's greatest writers were published in OMNI's pages, including Stephen King, Arthur C. Clark, Isaac Asimov, Ursula K. leGuin, William Gibson, Orson Scott Card and more. Most sci-fi fans are familiar with those names; but for every famous writer published in the magazine, there are many other lesser-known writers with whom you might not be familiar.
These brilliant authors deserve some praise. Too long have fans of the genre overlooked these wonderful writers and contributors to the magazine. Here are some of the greatest ("not famous") science fiction writers of the 80s and 90s published in OMNI Magazine.
Frank Kendig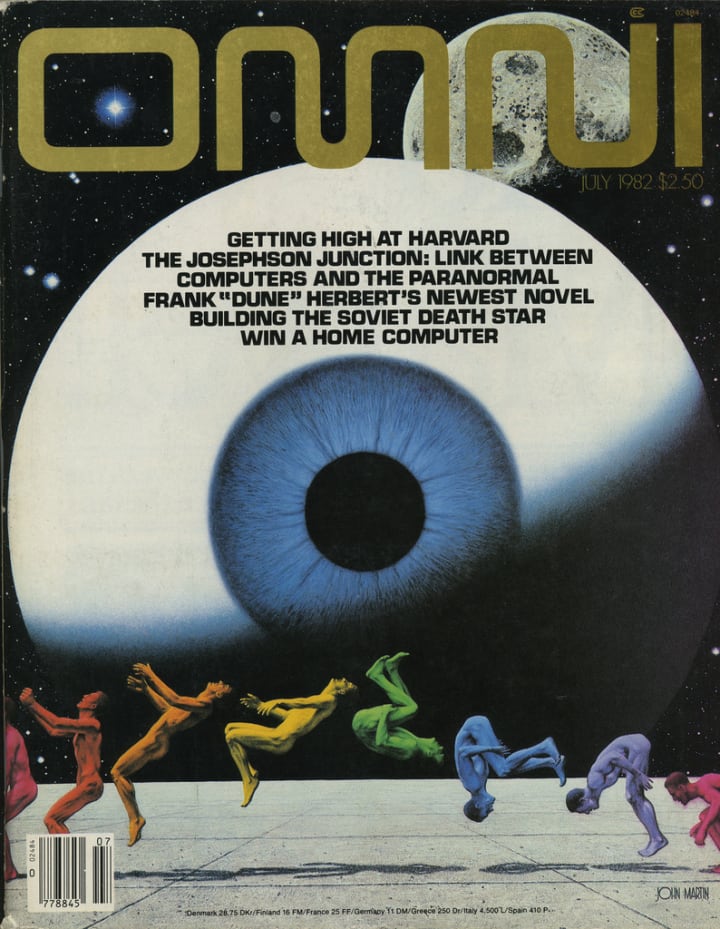 OMNI editor Frank Kendig edited the magazine during its first three years of life, from 1978-1980. Kendig is a unique case as he technically didn't publish anything in OMNI. He edited a lot of the science fiction that appeared in the magazine, and as such, has few personal contributions to the science fiction genre.
He was more involved with publishing works of science fact over the course of the 80s, and was involved with the production of several Discovery Channel series, such as Firepower, The Mind, and The Brain, all of which helped launch the Discovery Channel in its early years. Some of its greatest early science programming – you have Kendig to thank.
While he did become something of a minor celebrity in the early years of OMNI, he had a hard time dealing with pseudo-science in general. When it came to topics such as UFOs, out-of-body experiences, and other elements with dubious studies backing them up, he is quoted as saying (from his website):
OMNI was by far the most colorful and successful of the magazines and it made me a bit of a minor celebrity. In those days you could see me on television blathering about science and the future to David Suskind and hear me on Larry King's late night radio broadcast answering questions about UFOs, out-of-body experiences and why the government won't release that pill that will let your car get 200 miles/gallon if you drop it in your gas tank. I didn't care much for the exposure. As I said to OMNI owner Bob Guccione, I didn't mind selling science as snake oil but I didn't much care for selling snake oil as science.
Kendig passed away in 2008.
Robert Sheckley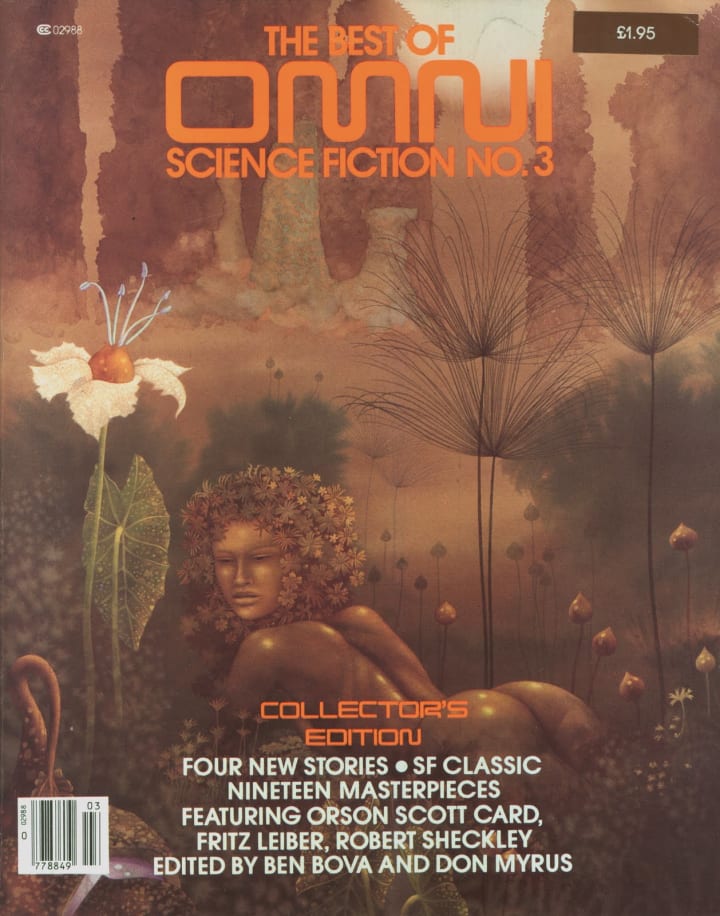 Sheckley replaced Kendig as fiction editor for a couple of years. In that time, he played an essential role in the magazine, helping to introduce the world to the greatness of William Gibson with his early short science fiction stories in OMNI.
However, Sheckley is a noteworthy writer in his own right, having been nominated for Hugo and Nebula Awards over his long career in writing. He published several novels. One of which, Dimension of Miracles, is said to be an influence on Douglas Adams's science fiction classic, The Hitchhiker's Guide to the Galaxy, even though others who knew the late Adams, such as Neil Gaiman, claim otherwise.
Sheckley also worked on novels based in the Star Trek and Alien universes, as well as countless short stories collected over his multi-decade career. Sheckley's style was, by nature, absurdist; a little wacky, more fantastic than typical science-heavy affairs. Sheckley passed away in 2005, midway through a novel spin-off novel of The Prisoner television series.
Gregory Benford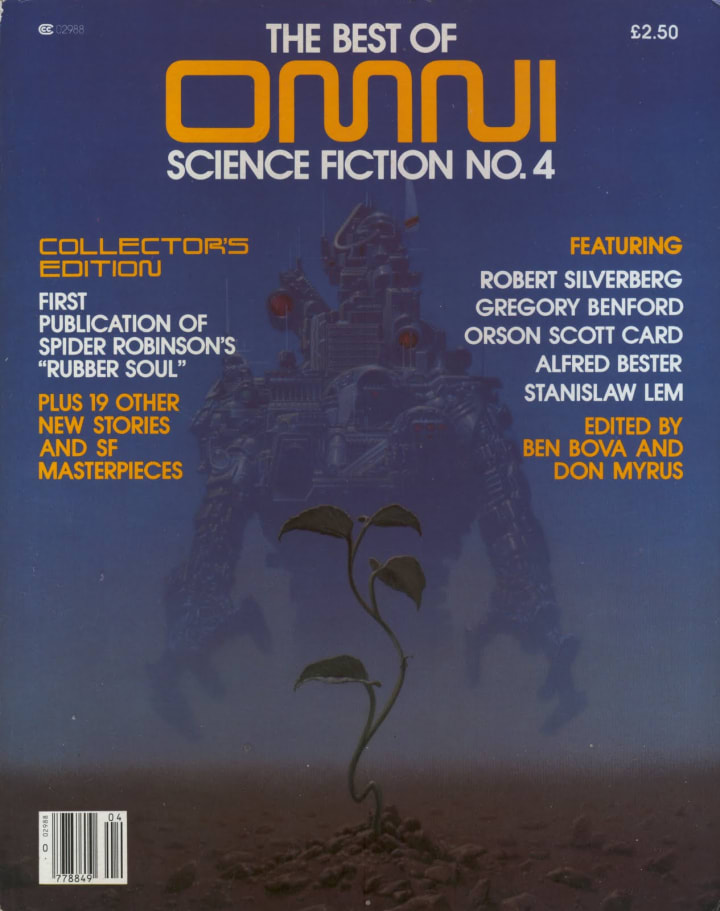 Gregory Benford published six science fiction stories in OMNIMagazine: "A Hiss of Dragon" (December 1978), "Dark Sanctuary" (May 1979), "The Touch" (Best of OMNI Science Fiction No.5, published 1983), "Immortal Life" (April 1985), "Leviathan" (November 1989), and "Latter-Day Martian Chronicles" (July 1990).
Beyond his prolific career as part of OMNI, Benford has published numerous pieces of short fiction over his prolific career spanning decades – having published in just about every science fiction magazine around. He published the Galactic Center Saga, an epic space opera detailing a war between man and machines (think Battlestar Galactica meets Terminator). He's also contributed fiction to Isaac Asimov's Foundation series in the form of the novel Foundation's Fear.
On top of that, Benford's contributed to scientific studies on plasma, wormholes, and global warming, making the leap from science fiction to science fact.
Spider Robinson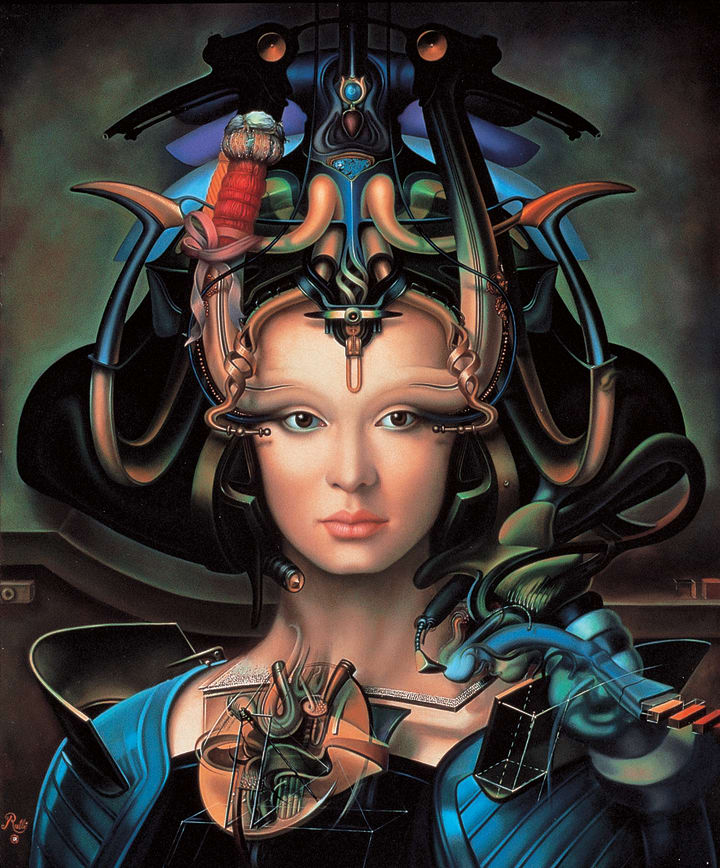 Aside from being born with a name too awesome to be real, Spider Robinson is a Hugo Award-winning writer who, in the May 1979 issue, submitted "God is an Iron," the first part of his large-scale Mindkiller series.
At the time, Spider had earned two Hugo Awards for his contributions to the science fiction genre: his novellas "By Any Other Name" and "Stardance." He had also been awarded the John W. Campbell Award for Best New Writer, signifying him as one of the greatest young talents emerging in the science fiction genre.
While this science fiction writer did not contribute a whole ton of works to the magazine, OMNI Magazine remains the birthplace of Spider's long-running Mindkiller series, as auspicious beginning as any.
Michael Swanwick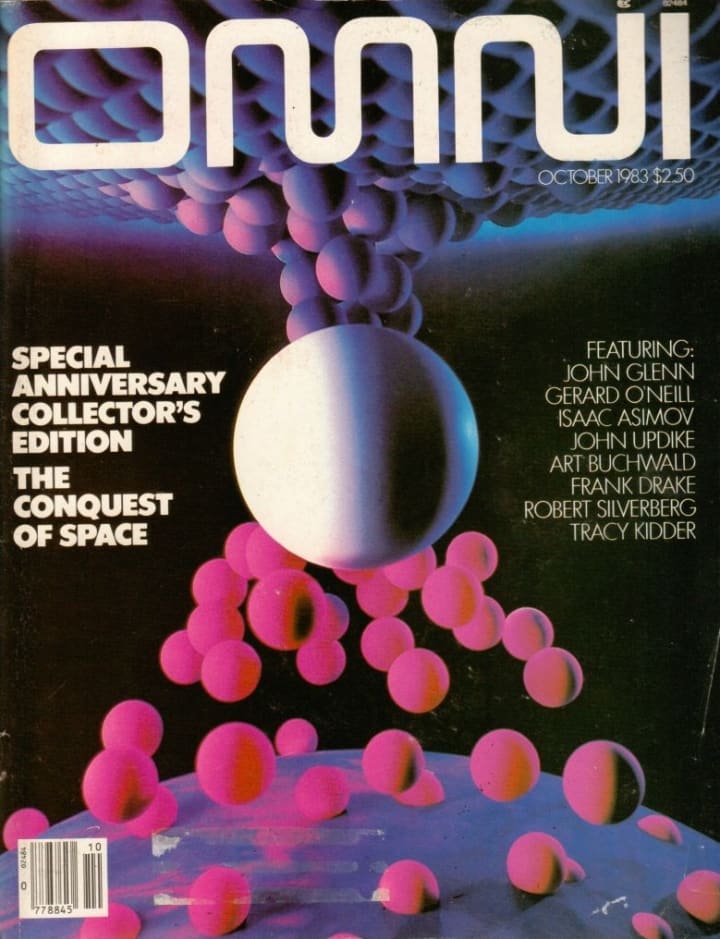 Michael Swanwick was the new kid on the block back in the 80s, but by the time he submitted "The Man Who Met Picasso" in the September 1982 issue of OMNI Magazine, he had already been nominated for a Nebula Award for his short science fiction stories "Ginungagap" and "The Feast of St. Janis." This marked the young author for greatness.
However, he had many more short pieces he needed to publish before he could be acknowledged as among the greatest science fiction writers of the 80s, with many of them being published in OMNI Magazine. Among these science fiction stories include "Trojan Horse" (December 1984), "The Gods of Mars" (March 1985), "Dogfight" (a collaboration with sci-fi legend William Gibson, July 1985), "Covenant of Souls (December 1986), and "Snow Angels" (March 1989). He was among the writers who submitted in OMNI's twilight years, submitting "Radio Waves," published in OMNI's Winter 1995 issue – their final print issue.
Swanwick's career is long and great, with a massive body of work in the science fiction genre. He has authored tons of sci fi novels, short fiction pieces, and nonfiction essays. One visit to his website will leave you with enough to occupy your reading desires for the next decade.
Barry B. Longyear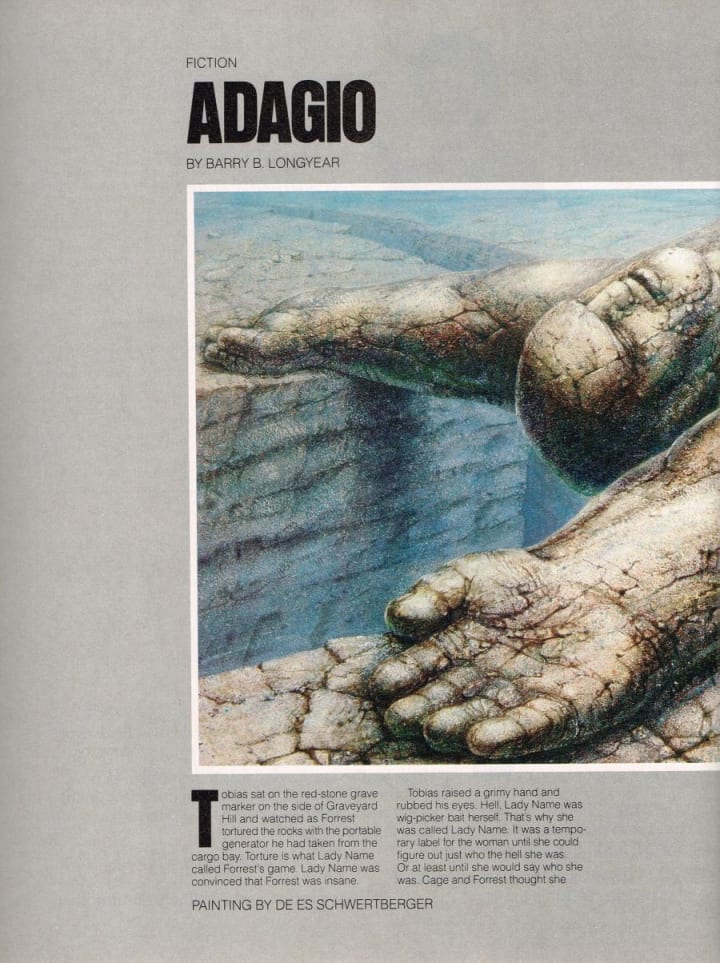 You may not know Barry B. Longyear by name, but you should. The man has contributed a great narrative to the science fiction genre: Enemy Mine. The cult classic science fiction film about a human and alien – adversaries divided by war – working together for survival is based on his Hugo and Nebula Award-winning novella of the same name.
But what of his sci-fi contributions to OMNI? Though a regular contributor to Asimov and Amazing Stories, Longyear authored "Adagio" (September 1984). It is his sole OMNI short piece – a small contribution in a vast body of work.
And make no mistake: Longyear's body of work is vast. He expanded his novella "Enemy Mine" into a series of other works, collected as The Enemy Papers. He has authored numerous works of genre fiction, including the sci-fi mystery series Jaggers and Shad.
Howard Waldrop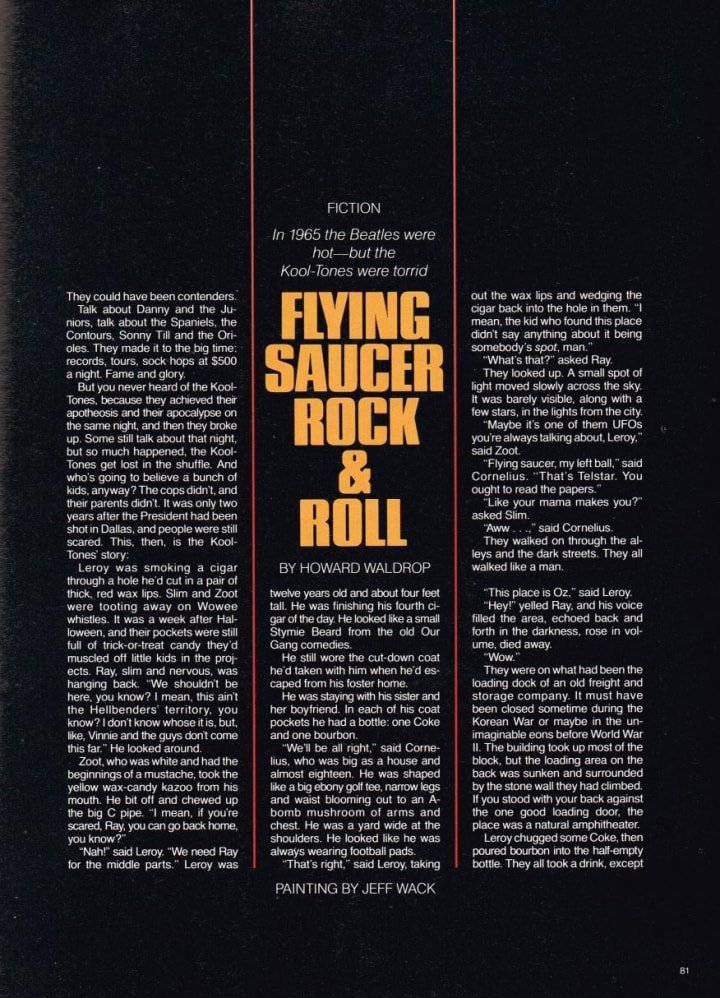 A highly prolific short fiction writer, Howard Waldrop is a name often forgotten among the greatest sci-fi writers. The reason for this? Short fiction. He didn't write too many novels, but he has plenty of short fiction collections. His most noteworthy short piece, "Night of the Cooters," is a pastiche of HG Wells's classic novel The War of the Worlds - only the story takes place with a bunch of good ol' boys not taking too kindly to the alien invasion.
It is in this respect he published in OMNI Magazine. He contributed the Locus Award nominated short sci-fi story "Man-Mountain Gentian" (September 1983). In addition, he also authored the Locus and Hugo nominated short story "Ike at the Mike" (June 1982), "Flying Saucer Rock and Roll" (January 1985), Nebula and Locus nominated "The Lions are Asleep This Night" (August 1986), Locus nominated "Wild, Wild Horses" (June 1988), "Hoover's Men" (October 1988), "The Effects of Alienation" (June 1992), "Why Did?" (April 1994), and "You Could Go Home Again" (OMNI Online June 1995).
A large body of work just for OMNI alone. Much of his science fiction work in the 80s was first published in OMNI, making it the perfect place to see the rising work of great science fiction that decade.
Tom Maddox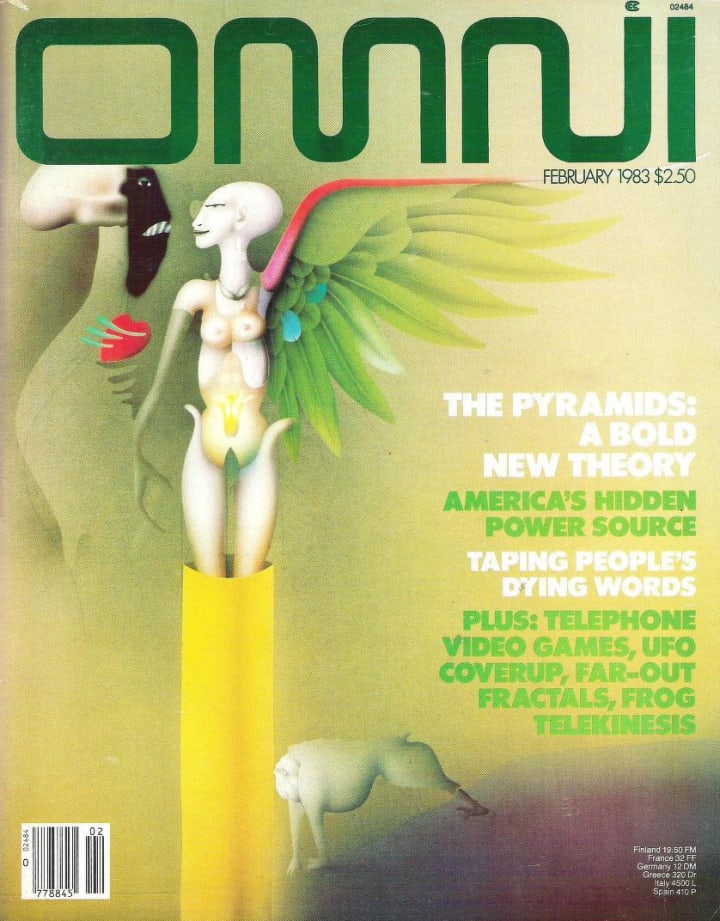 Tom Maddox is not a name you've probably heard of before. He only published one novel, Halo, and has a limited number of short pieces. However, along with William Gibson and several others, he stands as one of the founders of the cyberpunk movement, a science fiction genre that really kicked off thanks to the short pieces published in OMNI Magazine.
In the same magazine that published William Gibson's "Johnny Mnemonic," Maddox authored "The Mind Like a Strange Balloon" (June 1985), Locus nominated "Snake-Eyes" (April 1986), "The Robot and the One You Love" (March 1988), "Baby Strange" (April 1989), and "Gravity's Angel" (November 1992).
"Snake-Eyes" was later compiled into Bruce Sterling's anthology Mirrorshades, commonly believed to be one of the most important publications in the early cyberpunk movement. In this sense, Maddox helped reshape the sci-fi landscape forever. How can a man like him not be regarded as one of the greatest science fiction writers?
Garry Kilworth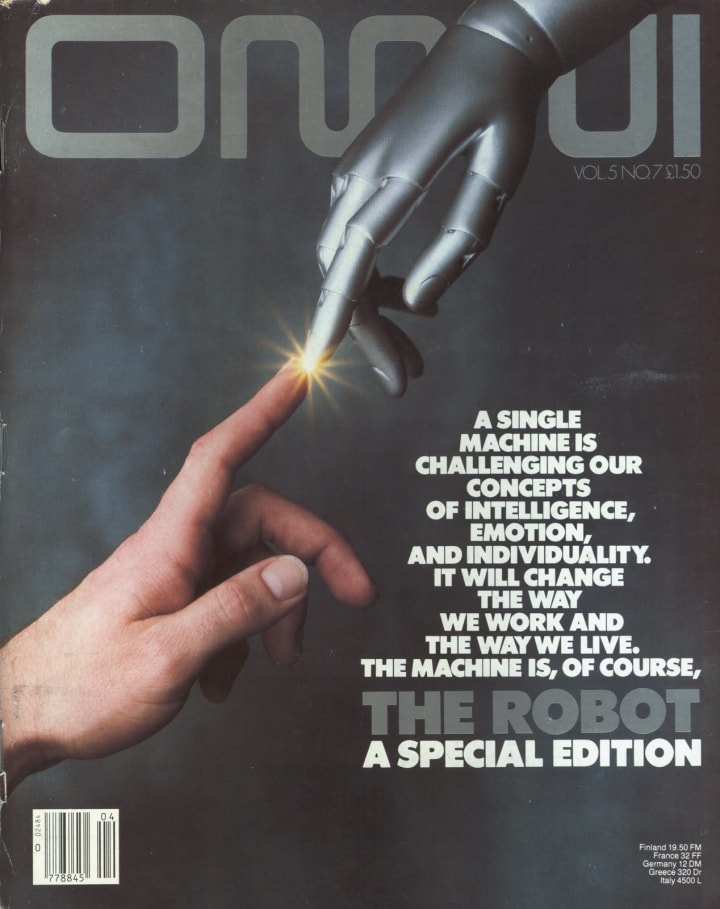 Garry Kilworth is an interesting writer, to say the least. Refusing to be defined or categorized, he has written in just about every genre there is. His eclectic body of authored work is one of the reasons why the average fan of genre fiction has not heard of him.
Kilworth published "The Songbirds of Pain" (August 1985), which was less a sci-fi short story, and more of a general speculative fiction piece – borderline fantasy. Though OMNI essentially published science, be it science fact or science fiction, Garry Kilworth decided to buckle tradition, and just do what he wanted. And that worked, apparently.
It certainly helps that he is one of the greatest writers around.
Thomas M. Disch
With a career spanning from the 60s to his untimely death in 2008, Thomas M. Disch did what so few great science fiction writers can: write a massive body of work. Among his most famous works are The Genocides, On the Wings of Song, Camp Concentration, and 334. The man published in Playboy, The Magazine of Science Fiction and Fantasy, as well as, of course, in OMNI Magazine.
In terms of OMNI, Thomas M. Disch authored "Josie and the Elevator" (May 1980), "Ringtime" (December 1981), "The Shirt's Tale, the Shorts' Story" (March 1983), "The Wandering Jew" (November 1983), "The Girl with the Vita-Gel Hair" (December 1986), "Rude Awakening" (May 1987), "Brigazoon" (September 1987), "Palindrome" (September 1987), "Eggs and Chips" (November 1989), and "One Night, or Scheharazade's Bare Minimum" (OMNI Best Science Fiction 3).
Sadly, Thomas M. Disch, after a prolific career writing sci-fi, killed himself shortly after the death of his partner. He left behind decades of genre changing work, having contributed to the New Wave of Science Fiction writing in the early 60s and 70s.
Kate Wilhelm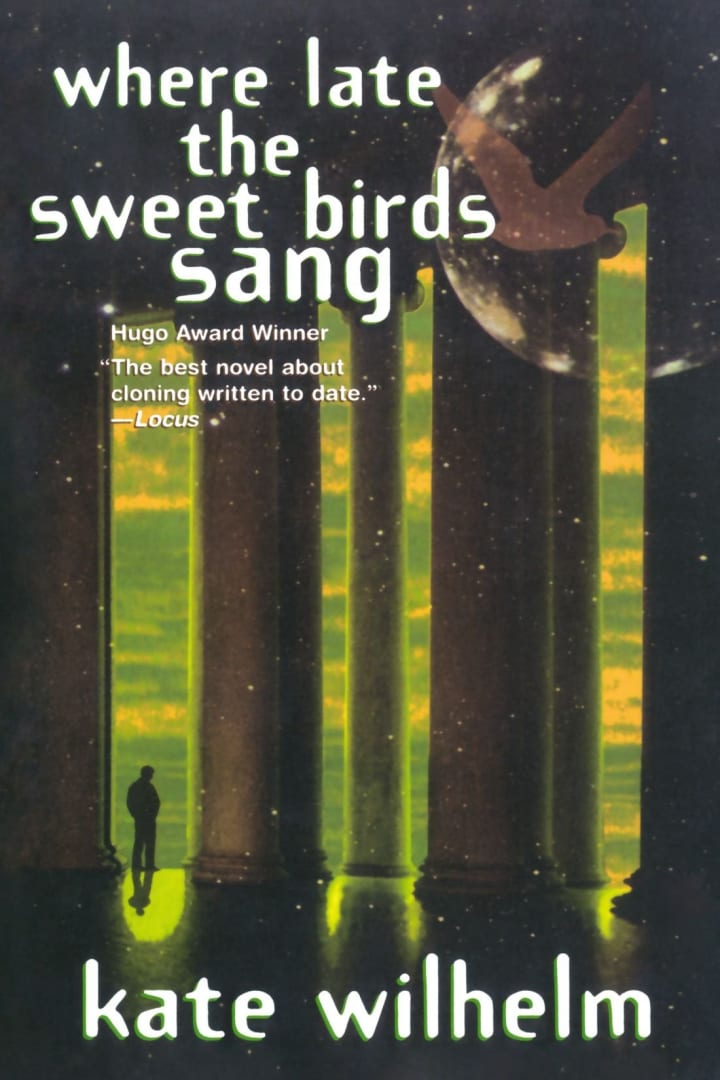 Kate Wilhelm is just as much a mystery novelist as she is a science fiction writer. She has plenty of publications under her belt, most notably Where Late the Sweet Birds Sang, which won a Hugo Award, and the Barbara Holloway mystery series.
In OMNI Magazine, Kate Wilhelm authored the sci fi stories "The Mind of Medea" (January 1983), "O Homo, O Femina, O Tempora" (May 1985), "The Dragon Seed" (December 1985), the Nebula Award Winning short work "Forever Yours, Anna" (July 1987), "And the Angels Sing" (May 1990), and "Bloodletting" (June 1994).
Wilhelm's award winning short fiction proved a wonderful contribution to the science fiction genre – as well as other speculative fiction genres – within the pages of OMNI Magazine. Her beautiful prose remains broad and varied. Truly, a magnificent writer deserving of praise.