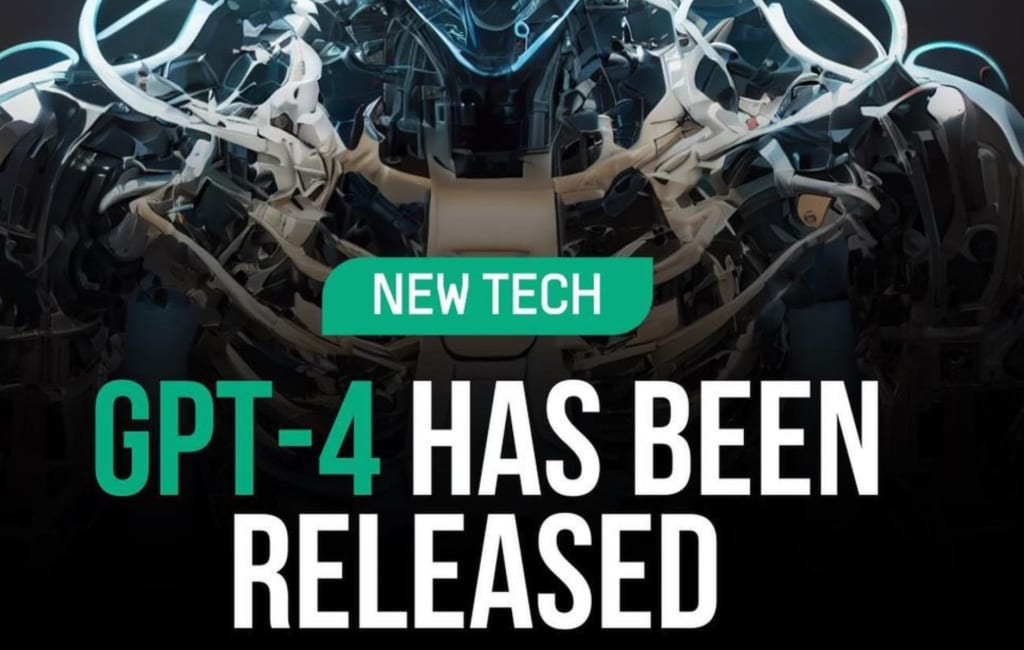 Introduction
GPT-4 (Generative Pre-trained Transformer 4) is an upcoming language model that builds upon the success of its predecessor, GPT-3. GPT-4 is expected to be the next breakthrough in natural language processing (NLP), capable of generating high-quality human-like text, understanding complex natural language inputs, and performing a range of tasks, including translation, summarization, and question-answering. GPT-4 will be the latest addition to the family of pre-trained transformer-based language models, designed to learn from vast amounts of text data and improve its language understanding and generation capabilities. With its advanced features and capabilities, GPT-4 is expected to revolutionize the way we interact with language-based systems and applications, bringing us one step closer to truly human-like AI.
GPT-4 just released today so i made a list of 9 helpful ways/point to take note of
(1) GPT-4 can transform an image of a sketch into website code, to create fully functional websites:
(2) DoNotPay is using GPT-4 to generate lawsuits and legal action against those annoying robo-callers who keep trying to sell you auto warranty insurance:
(3) GPT-4 can develop an entire video game for you, even without having any coding expertise. It successfully replicated the classic game, Pong:
(4) GPT-4 demonstrates superior performance on academic and standardized tests, such as the Bar Exam. In comparison:
ChatGPT achieved the 10th percentile
GPT-4 reached the 90th percentile
GPT-4 surpassed 90% of human test-takers on a simulated Bar exam.
(5) OpenAI's partners, Microsoft, Morgan Stanley, Duolingo, Stripe, and Khan Academy, already started using GPT-4 for many applications
Stripe utilizes it for fraud prevention
Duolingo for more immersive conversation
Morgan Stanley to streamline its knowledge repository
(6) GPT-4 is capable of detecting issues in Ethereum Smart Contracts. A Coincase Director used the GPT 4 to pinpoint security vulnerabilities and potential areas for exploitation within a contract:
(7) 7 ways to make & save money with GPT-4:
Legal services: Automate legal document drafting or contract analysis using AI-generated text
Code generation: Automate software development or web design using AI-generated code
Automated code review: Assist in detecting errors or vulnerabilities in software code
Virtual personal assistants: AI-powered personal assistants for scheduling, reminders, or task management
Sentiment analysis: Analyze customer feedback and reviews
Resume writing: AI-assisted resume writing and optimization
Content summarization: Generate concise summaries of articles, reports, or documents

(8) 12 Jobs that will be replaced by GPT:

Legal document review: Analyze and summarize legal documents, reducing the need for paralegals and junior attorneys
Customer support: Create chatbots and automated support systems, reducing the need for human customer service agents
Proofreading and editing: Detect grammar, spelling, and punctuation errors, replacing proofreaders and editors
Basic programming tasks: Generate code and troubleshoot errors, replacing entry-level programmers or developers
Personal assistant services: AI-driven personal assistants can handle tasks like scheduling appointments and managing emails, replacing human personal assistants
Translation services to replace human translators
HR services: AI-driven recruitment tools can screen resumes and match candidates to job openings, replacing some human HR professionals
Language tutoring: Provide language learning support, replacing some language tutors
Content creation: Generate blog posts, articles, and social media content, replacing writers or copywriters
Data entry: Automate data entry tasks, reducing the need for human data entry clerks
Market research analysis: Analyze large datasets and generate insights, replacing market research analysts
Online tutoring: AI-driven tutoring systems can provide personalized lessons, potentially replacing some human tutors

(9) Microsoft announced that Bing is running on GPT-4. Will lesser people use Google to search for things?Well only time will tell, let the AI wars begin!
Conclusion
GPT-4 is making it easy to make money as an entrepreneur in 2023. These threads take time to create so if you found it helpful give me a like or leave a comment down below 👇🏻
About the Creator
I write about Science/Tech/Business & Anything that can give value to people ❤️
I'm on YouTube too guys feel free to check out my channel here: www.youtube.com/@sambladeco
Reader insights
Be the first to share your insights about this piece.
Add your insights