Google is finally getting serious about AI, and I'm so keen on it
Empowering today's digitally connected, distributed workforce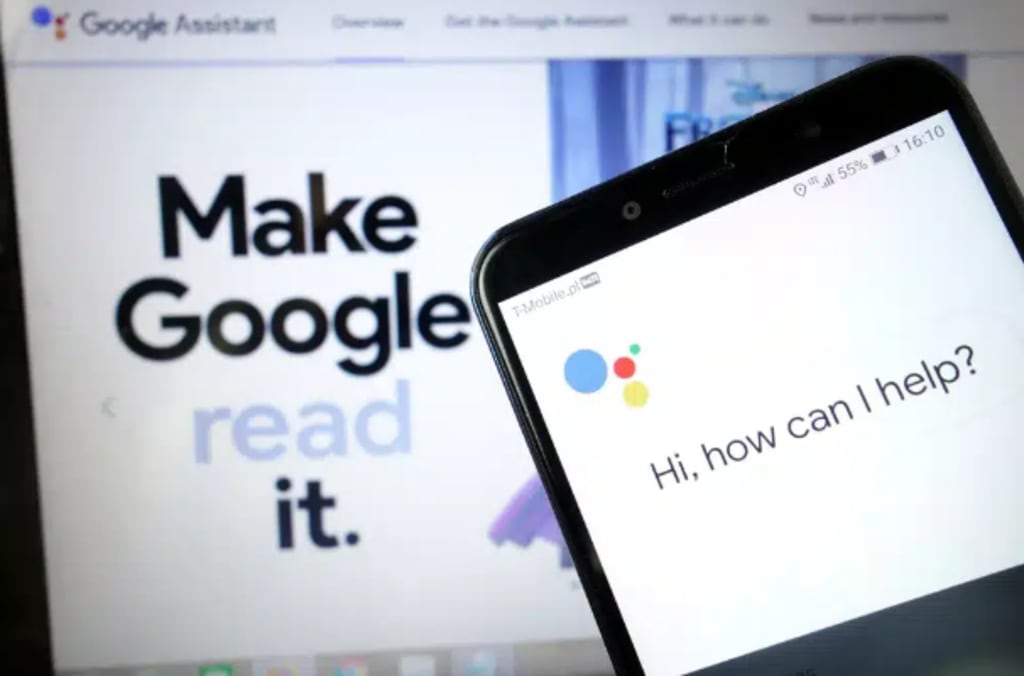 Google is finally getting serious about AI, and I'm so keen on it
The topic of generative AI has gained popularity in the last year, mainly due to the image models DALL-E 2, Midjourney and Stable Diffusion. Shortly before the end, ChatGPT was added (which, by the way, is based on GPT-3, which was already presented in 2020) and this software at the latest has catapulted AI completely into the middle of society.
At least I have the feeling that not only the technology bubble around me has to at least deal with the new possibilities - and dangers - associated with artificial intelligence, even though the general public does not necessarily understand or want to understand the technical background. That's perfectly fine, I don't either, not even the scientists who develop these AIs do.
What fascinates me most about the subject is the speed at which scientific advances are put into practice. Sure, that doesn't only have advantages - language models like ChatGPT also produce a lot of humbug , image models reproduce racist and sexist stereotypes .
But unlike research in the hardware world, it doesn't take years for prototypes to become mass-produced devices, if at all. Experiments all too often end up rotting in the drawer because they wouldn't pay off.
Also, there's a whole other level of competition. After all, who would have thought that with OpenAI, a company would grow out of the (admittedly financially well-fertilized) soil in a few years that not only could hold a candle to technology giants like Google, Meta and Microsoft, but even surpass them?
After the success of ChatGPT, Google and Microsoft felt challenged enough to bust AI. Of course, this was not a completely new topic for them, AI, deep learning and other algorithms have long been used on a small scale, be it through language assistants, search engines or social networks. But suddenly some dam seems to have burst and AI is flooding, maybe even flooding, just about every area of ​​software where data generation could serve any purpose.
The week therefore not only brought a new generation of OpenAIs language models with GPT-4, but also clarified how Google would like to position itself in the future. While Microsoft is rethinking the search engine through Bing with GPT-4 - which is actually Google's domain - the Mountain View company is initially concentrating on its widespread Office suite - which is actually Microsoft's area of ​​expertise.
The start is made by Google Docs and Gmail, where the first AI functions are to be introduced. There hasn't been a broad rollout yet; "selected users" will benefit first. However, given the fast pace in the AI ​​scene, Google will hardly be able to afford a beta phase that is too long (especially since Microsoft has also just announced an AI co-pilot for its office suite).
In the Workspace blog, Google gave a few examples of how AI will soon support you in everyday life:
Drafts, replies, summaries and priorities in Gmail
Brainstorm, proofread, write and rewrite in Docs
Automatically generated images, audios and videos in slides
Automatic completion, formula generation and contextual categorization of raw data in sheets
Generate new backgrounds and notes in Meet
Enable workflows for completing tasks in chat
You see, AI will permeate the breadth of Google's Office services, and we haven't even said a word about Bard yet . This is likely to be an important building block for how we can get information at all in the future.
Google's AI models will certainly still be far from perfect and infallible. The fact that they are still being published at an early stage of development also has a purpose: human feedback can train the models and make them better over time.
What will the future of AI hold? If Google's examples of how Bard works are accurate, then things are certainly going to be different once the conversational AI model is integrated into search engine functionality. It's likely to pave the way for a major revolution in the way online data is presented to users - as long as it works as intended. As a technology, AI is far from perfect; it's still very much in its infancy, despite the amazing advances that are being made seemingly every day.
We still don't know enough about Bard's capabilities yet to be able to gauge just how much of a jump it will be in comparison to existing AI language processing and conversation models. Google's announcement certainly looks promising, and the potential for Bard to represent a big leap forward with how we use machine learning algorithms to support business growth is quite high. It's obvious that Bard bears watching so that its capabilities can be tested and its limitations are accounted for. With any luck, real estate professionals will be able to reap the benefits of Bard's advanced capabilities sometime very soon.
In any case, I'm really looking forward to not having to go to the AI ​​first so that it does my work for me, but to the fact that it's already waiting for me.
About the Creator
Dan Oproiu is an IT Programmer, providing digital transformation services for businesses from small sized to large enterprises.
Reader insights
Be the first to share your insights about this piece.
Add your insights