Full Moon Reflections
Moonlight Insights with musical inspiration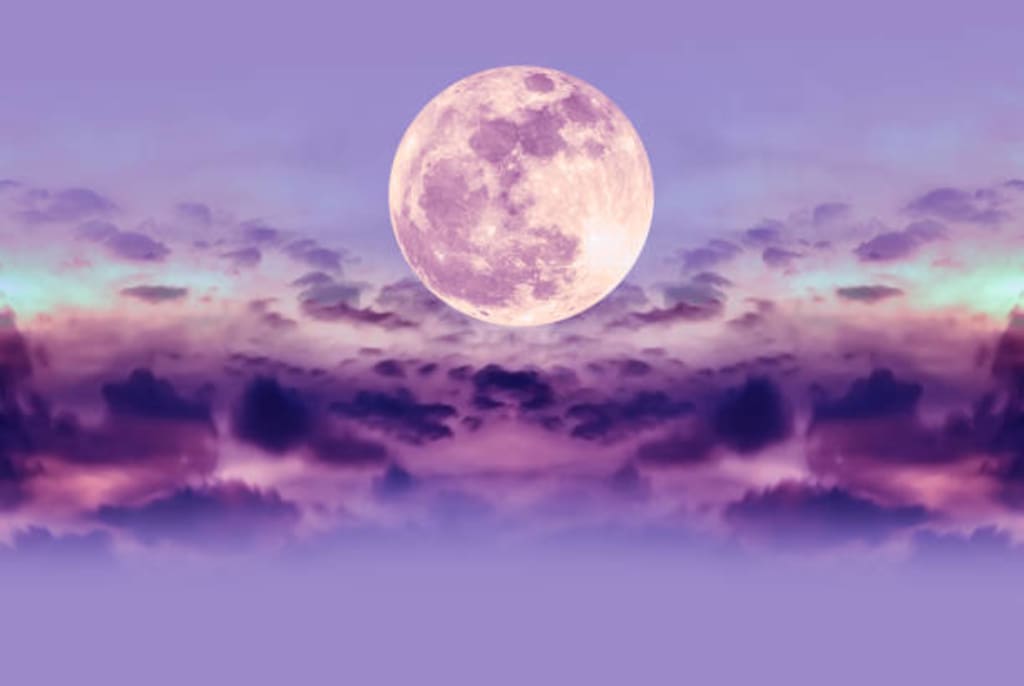 PHASE FOUR
Full Moon Energy, I receive
The Divine, the Feminine, the Sensual
Look up, gratefully and believe
It's divine, it's feminine and beautiful
Dancing in the moonlight
Everybody's feeling warm and bright
It's such a fine and natural sight
Everybody's dancing in the moonlight
(Sherman Kelly)
Moonlight Insights
I stare directly into you, receiving your silvery light through my eyes
Then closing them, I turn within and begin to have such insight:
Grandmothers and great aunts who have made their transitions, all are alive in me right now... I visualize their loving faces, and feel their gentle guidance, their positive force. I give thanks for my mother, and her presence on this plane. I feel her support that never fails, as moonbeams shower me. I hear her laughter and her lessons, as I conjure the scent of her cookies, baked in love and so much goodness... Absorbing goddess energy for my real Self to rise and shine
My aunts and my big sisters, female friends and all who recognize, reveal and respect Divine Feminine Power- in Womanhood, I am one with You, You are One with Me, with the Woman in the Moon
Daughters, nieces, and girls for whom I am a teacher
This lunar love and light I share with you
Be illuminated!
Tonight is your chance
Let's Dance!
PHASE THREE
The Solar and Lunar Alliance
There must be Music on the Moon,
Listen close to hear it
Humming in eleven-part harmony,
reducing down to two
Me and You.
There must be Music on the Moon,
Inside of Mind we're near it
Twenty-nine heartbeats in each bar
Inside of Soul, we feel it
Cosmic beings play
Subtle lunar grooves
Moving through each phase, effecting tidal waves and how we kiss,
on a night like this...
I know there is Music on the Moon,
and it must be for two
Me and You
It is male and female in perfect balance,
the solar and lunar alliance
Bound by its eternal sound, inside of love vibrations,
It feels like romance, mystery, and abundance...
And it's always for two
It is Me and You
PHASE TWO
Dark Side Emanation
You, Sister Moon, are the epitome of serenity
You are calm objectified...
But why oh why do we become so crazy
and dissatisfied ?
The howlers, barkers, and hyperactive know
Our freak reaction to your gentle glow
It's extra potent when you're full
And turns us into lunatics, fools!
A bomb that ticks, a bag of tricks
We lose our wits and some just quit...
But when we cry out loud, and ask from the heart
for strength and truth and honesty
Your radiance speaks to the quieted mind, saying:
Surely, this is just a phase
Hold on, there'll be brighter days
Sister moon will be my guide
In your blue blue shadows I would hide
All good people asleep tonight
I'm all by myself in your silver light
I would gaze at your face the whole night through
I'd go out of my mind but for you
I'd go out of my mind but for you
(Sting)
PHASE ONE
The Essence of Rebirth
Intimacy, ecstasy and bliss- we live for moments like this
Coming together to recreate
the heavenly on Earth,
the essence of rebirth
Imagination, creativity and vision -we live in moments like this
It is still love, and still evolving, growing with each cycle
Coming together to heal the hurt
The essence of Rebirth
We came together and healed the hurt
The Essence of Rebirth
astronomy
About the author
The Cosmic Goddess Herself inhabits the body, mind and soul of Charlyn Green. I am her and she is me. Creative Being, and Being Creative with music, thought and deeds,
words, sound, and pictures
Love Peace and Soul