Food, groceries or pharmaceuticals- It is all getting hyperlocal. Are you too game for it?
The hyperlocal model is the pivot of modern day ecommerce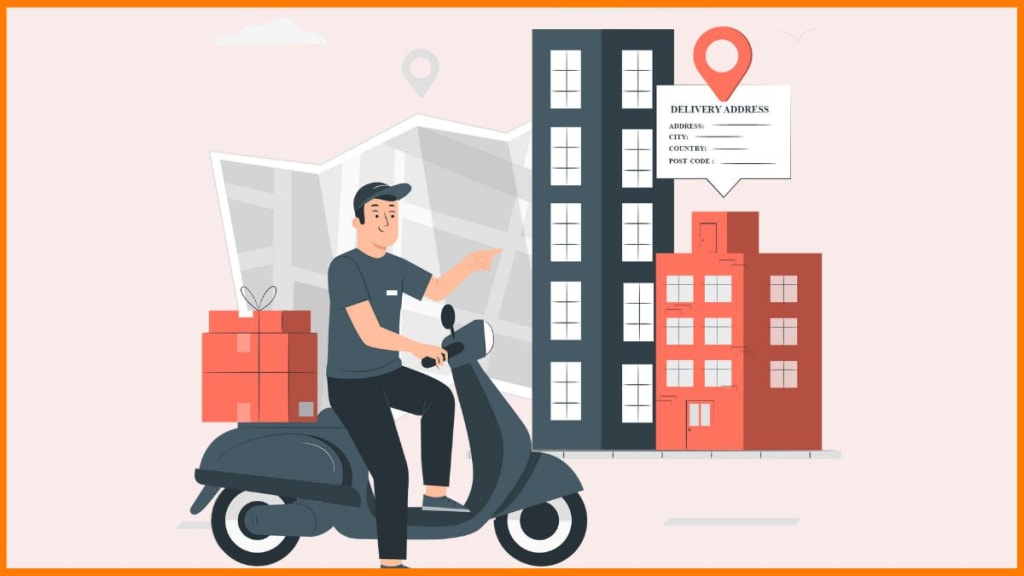 Hyperlocal deliveries- Touching new milestones everyday
Well! Hyperlocal is a term that the conscious business minds of today are highly aware of. In fact, hyperlocal ecommerce or hyperlocal delivery has been the buzzword for the last few years in the ecommerce industry. As much as the 'hyperlocal' word is creating a furor, its model is equally highly disruptive. But what is hyperlocal? How is a hyperlocal delivery made? How it has gained immense popularity in the recent few years? And what's so exciting about hyperlocal deliveries? These questions may permeate your mind, the answers of which we try to find in this article.
What is a hyperlocal delivery?
To put it across simply and precisely, hyperlocal delivery is an extremely in-demand logistics service that delivers orders within a limited geographical location. In fact, the entire hyperlocal model is so developed that it finds the retailers and the customers in close proximity to each other, thereby easing the logistical process and making speedy and lightning-fast deliveries a possibility.
In other words, a hyperlocal delivery model is an online business model in which the on-demand needs of customers are met through local offline shops via a digital platform. The main benefit of such a delivery model is that the needs of customers are easily met. The demand for goods and services of customers like grocery, medicine, food, etc. are met instantly.
Hyperlocal delivery is a relatively new term in the ecommerce industry but it started somewhere around the year 2008 with the coming into being of food delivery apps like Zomato. From there on, as the craze for hyperlocal deliveries and associated services grew, several other businesses have picked up on the trend.
How it has gained immense popularity in the recent few years?
The popularity of hyperlocal delivery as a logistics service has grown astoundingly during the covid-19 pandemic when scores of states and nations went into lockdown. At a standstill, the world saw unexpected times in food, pharmaceutical and grocery delivery- things that are fundamental to living. But as they say every dark cloud has a silver lining, so was the case with such hyperlocal delivery companies.
Ever since the outbreak of the pandemic, hyperlocal deliveries found great refuge in their companion apps. Though the impact of covid has waned a bit, yet the hyperlocal deliveries have continued to grow steadily. In fact, they have been further popularized in recent years by the introduction of food, pharmaceutical and grocery delivery apps viz a viz Big Basket, Grofers, Netmeds, Zomato and Dunzo.
If there is one thing that has been to known lately, it is the fact that hyperlocal ecommerce ecosystem is getting by the day. In fact, the ecommerce ecosystem has not just started but accelerated adopting hyperlocal delivery methods to its universe.
Since what contemporary customers want most out of their delivery experience is unbelievably quick and hassle-free delivery, hyperlocal deliveries are fast becoming a popular choice for many ecommerce companies. Several large and futuristic businesses have been partnering with efficient software companies to become increasingly visible and elevate their business prospects.
To put it across simply, the scope of hyperlocal delivery is immense but its execution requires a bit of technical expertise, increased automation in shipping, and continuous support and assistance of ecommerce logistics software.
What's so exciting about hyperlocal deliveries?
Hyperlocal delivery is just yet another feather in the cap of technology. With the adoption of a hyperlocal model and coming into being of worldwide hyperlocal delivery services, ecommerce has got immensely rapid- something that has interested and excited the restaurateurs, entrepreneurs and customers the most. While modern customers remain in awe of unbelievably quick deliveries, restaurateurs and entrepreneurs are just using 'speedy deliveries' as an effective promotional and strategic tool to increase their presence and capture the market.
Another feature of hyperlocal deliveries that has elicited amazing yet positive reactions from businesses wishful of going hyperlocal is the fact that it requires minimal efforts on the part of businesses that too at a much lesser cost than any other model. In fact, one thing that has kept the excitement and interest of people intact about hyperlocal delivery model is that it is really economical- so much so that it doesn't burn a hole in anybody's pocket.
Moreover, another merit associated with the hyperlocal delivery model, is that online retailers and businesses have less worries to burden themselves with- meaning, they do not have to worry about storing inventory, planning delivery mechanisms, arranging delivery vehicles, or even spending on transportation. All of these small nitty-gritty details are taken care of by the local vendor themselves.
In a hyperlocal delivery set up, the local shops act as storage units. The ecommerce company itself doesn't have to worry about stock-keeping. Therefore, the hyperlocal delivery model requires minimal efforts from the online retailer.
Future of hyperlocal delivery
With increasing trends of adoption of hyperlocal ecommerce by businesses, the ecommerce industry appears set to take a steadier flight. Food businesses, grocery sellers and pharmaceutical retailers have just been making some quick bucks as and by the hyperlocal model gets increasingly popularized and evolved.
With galloping advancements in the field of artificial intelligence, machine learning and blockchain like concepts, hyperlocal logistics technology is bound to ameliorate. This is going to make way for businesses to join hands with robust and futuristic software companies and be a part of the hyperlocal journey.
Moreover, it is expected that in the times to arrive as the hyperlocal network becomes more widespread, ecommerce marketplaces and online stores can leverage the hyperlocal delivery model to tie up with local partners and deliver to previously unserviceable regions. For instance, hyperlocal delivery can reach customers in remote regions where big ecommerce companies or brands do not deliver.
One thing which is sure to happen is that in an era of same day or lightning quick deliveries, hyperlocal delivery is only going to increase in proportions because it gets rid of several shipping middlemen by automating a lot of the shipping processes and easing the transportation process.
Wrapping up
Hyperlocal delivery has become the buzzword in contemporary times of undeterred urbanization characterized by rapid ingression of technology and increased automation and mechanization of business processes. While this can be said assertively that not just food, groceries and pharmaceutical businesses are going to continue with a hyperlocal delivery model but more varied businesses from different industries are expectedly laying their hands upon reliable and efficient hyperlocal delivery software and apps so as to stay in contention.
As the world becomes increasingly competitive and businesses continue to find ways and strategies to become prosperous, one of the most effective and sure shot way to get vividly noticed is to go hyperlocal because it is the need of the hour; and businesses that are going to survive and make a mark for themselves would anyway have to be hyperlocal. The earlier it happens, the better positioned they will be.
After all, when it is learned that future is hyperlocal, you have to learn to find ways and live in it too, somehow- one and the best of which is certainly to adopt the badge of a 'hyperlocal business'.
About the Creator
Finding comfort and learning in expression, I have been a pedagogue, a guest columnist, soft skills trainer, freelancer and a tech blog writer. I have devoted years on delivering discourses on corporate strategy and digital marketing.
Reader insights
Be the first to share your insights about this piece.
Add your insights