Food delivery apps and services- Jumping on the bandwagon
Food delivery software by Hyperzod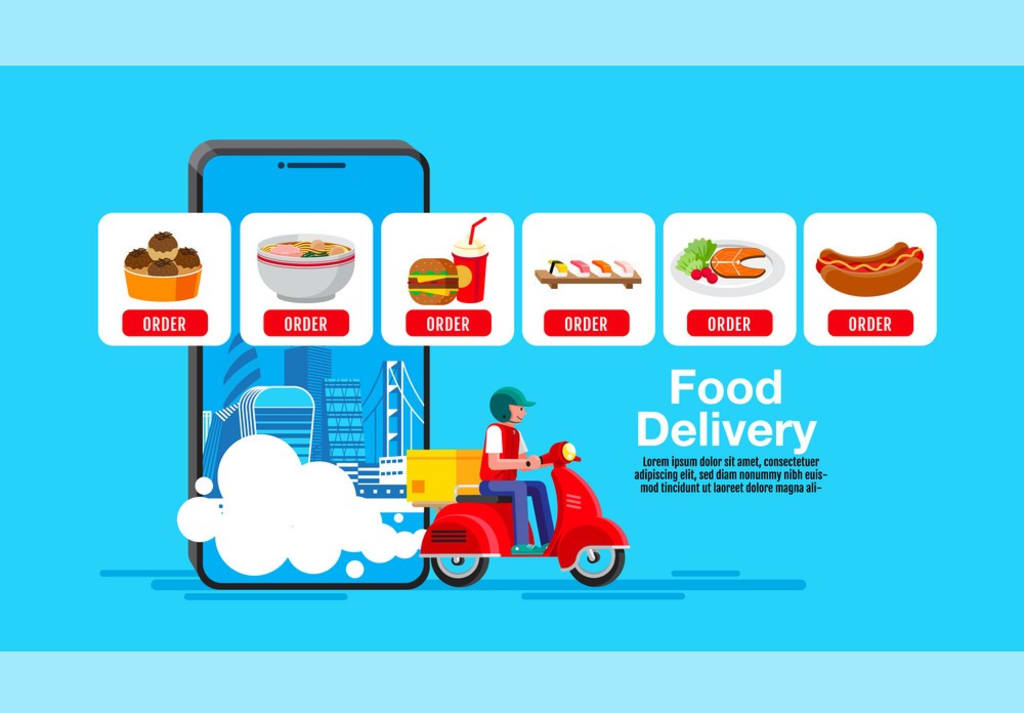 Online food delivery services- Scooting their way ahead
"Things get much easier if one jumps on the bandwagon of existing trends."
- Lei Jun
Introduction
Economic growth and increasing broadband penetration are driving the global expansion of e-commerce. Consumers are increasingly using online services as their disposable income increases, electronic payments become more trustworthy, and the range of suppliers and the size of their delivery networks expand. Food delivery services have been among one of the most benefitted ones, basing their progress around all these aspects. In fact, online food delivery has grown by leaps and bounds in the recent few years and food businesses are quickly catching up on the trend.
Food deliveries are becoming outrageously large and commonplace. Revenues in the online food delivery market are projected to reach a whopping US $0.77 trillion in 2022. The journey that food deliveries have embarked upon has been noteworthy and their future is nothing less than a sea of possibilities. With consumer choices evolving and with their taste buds craving for sumptuous delicacies every now and then, food delivery services are good to go. Around all the growth over the penetration of internet and increasing urbanization, food delivery services have taken the front seat and have jumped on the bandwagon too. They are indeed following a bandwagon effect.
What's a bandwagon effect?
The bandwagon effect can be known as a psychological phenomenon whereby the rate of uptake of beliefs, ideas, fads and trends increases with respect to the proportion of others who have already done so. As more people come to believe in something, others also "hop on the bandwagon". The case with the food delivery services has been no different. Consumers and businesses around the world have jumped on the bandwagon, some due to the 'fad' that a major chunk of people are availing and rendering food delivery services, respectively, and some due to the 'fact' that food deliveries have become an inevitable and indispensable practice due to quick rate of smartphone adoption, internet penetration and increased sedentary habits of consumers. With easy and quick availability of food delivery services through the use of software and apps in contemporary times, consumers are savoring every bit of their online ordering and delivery process, and for businesses, sky appears to be the limit.
Statistics that speak volumes about the whopping growth trends in food delivery industry
• Online food delivery revenues are expected to show a compounded annual growth rate (CAGR 2022-2027) of 13.68%, resulting in a projected market volume of US$ 1.45 trillion by the year 2027.
• In global comparison, most revenue will be generated in China amounting to US$ 309.90 billion in the year 2022.
• In the meal delivery segment, the number of users is expected to amount to 2,644.2 million by 2027.
• User penetration in the online food delivery segment will be at 32.8% in 2022.
• As of March 2020, 38% of American consumers had ordered food via a food delivery app. By March 2021, 47% of Americans had used a food delivery app, illustrating just how significantly the pandemic affected the food delivery industry.
In 2021, 53% of survey respondents and 64% of millennial respondents say that food delivery and takeout are "essential to the way they live."
In a November 2020 study conducted by the National Restaurant Association, 66% of survey respondents said they had ordered takeout or delivery food for dinner within the past week, and 47% of respondents said they had takeout or delivery for lunch within the same time period.
• Nearly everyone orders food delivery in the US; Gloria Food's study found that 86% of Americans had ordered food delivery at least once a month.
• According to a national restaurant association study in 2020, millennials are the food delivery generation.
• Google has integrated food delivery options into Google Maps and Google Search listings for restaurants, making it even easier for consumers to find restaurants and food businesses that offer mobile ordering and delivery.
Aren't the above statistics revelatory in the sense that they tell the pathway food deliveries have adopted? Of course, they are highly indicative of the ascension they are making. From the statistics, it is transparently clear that both the world consumers and businesses are riding in the top gear, with both deriving their sets of mutual gains from the phenomenon food deliveries are turning out to be.
Final words
The growing food delivery trend and revealing statistics confirm it as one of the fastest growing industries out there. This should not come as a surprise to anyone of us, as food delivery is convenient, saves you time, and helps you avoid unnecessary commuting hassles and social interaction when you just feel like curling up on your couch, watching your favorite series on Netflix or Amazon Prime. After all, getting hot and scrumptious food delivered to your doorstep is one of the best perks of modern times.
This leaves us with one understanding in our conscious minds- that is, food delivery apps and services are here to stay; because people will always enjoy the convenience they offer. And the longer they stay, they are going to kick those players out of the industry who are not getting themselves associated with them.
If you are a restaurant, stand alone food outlet, or a culinary entrepreneur, you ought to make wise choices regarding what is happening in the food delivery space- the progress and developments, and get going finding a suitable food delivery app/software for your business, for they are the future. And if industry statistics are anything to go by, theirs would be a sight to behold.
With the consideration of advanced robotics, mechanization and drone deliveries incorporated into delivery services, the food delivery industry is certainly laying its hands on something huge and unfathomable. In a few months or a year or two from now, who knows you go to the terrace or porch of your house only to find a drone waiting for you to accept the delivery of your meal.
About the Creator
Finding comfort and learning in expression, I have been a pedagogue, a guest columnist, soft skills trainer, freelancer and a tech blog writer. I have devoted years on delivering discourses on corporate strategy and digital marketing.
Reader insights
Be the first to share your insights about this piece.
Add your insights