Fan Builds Impressive LEGO Starkiller Base
What 'Star Wars' Location Would You Build To This Scale?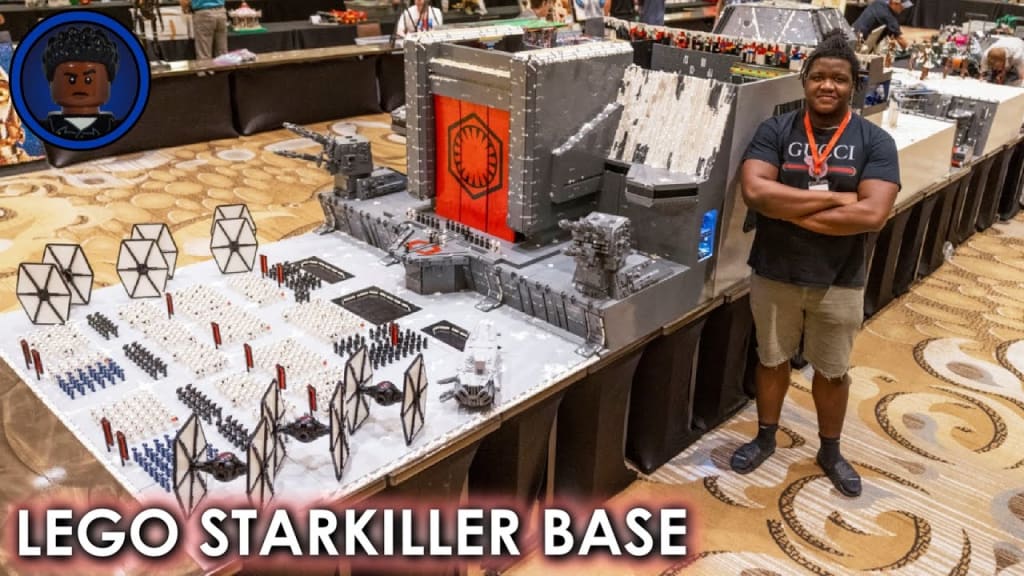 Earlier in mid-July 2021, a LEGO and Star Wars enthusiast passionately introduced us to his most impressive (Darth Vader quote intended) MOC ('my own creation") LEGO Starkiller Base; packed with numerous brick-form renditions of iconic scenes from Episode VII: The Force Awakens. Starkiller Base was the secret weapon of the First Order, and with even more firepower than the Death Star, it's destruction was the primary goal of our heroes in Episdoe VII. Displayed at the Brick Rodeo LEGO Convention in Texas, the massive 6 ft x 23 ft build took the creator (known as RichboyJhae on YouTube) two and a half years to complete, and featured more than 400 minifigures.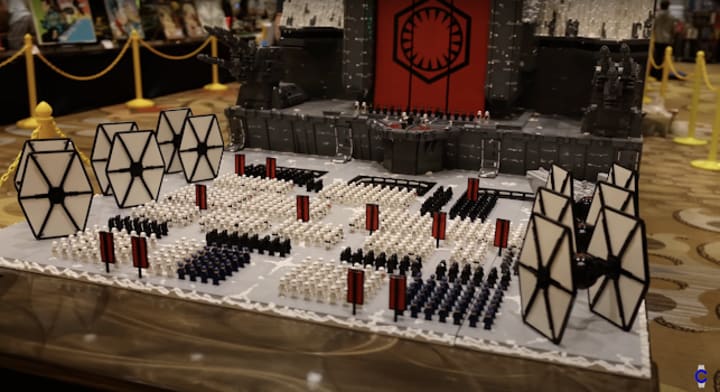 The build opens up with the best-known Starkiller scene; General Hux's fearsome speech before the assembly area, moments before the base fires its destructive weaponry to destroy the Hosnian system, capital of the New Republic. Flanked by custom-built First Order TIE Fighters and a Troop Transport, batches of First Order Stormtroopers (collected mainly from battle packs) and an accurate lineup of high-level officers (such as Captain Phasma) stand at attention in front of a crimson First Order insignia backdrop on an elevated platform as depicted in the movie.
REALTED: Check Out This Super Fan's Amazing Star Wars Collection That Took 30 Years To Build
The MOC also included many interior scenes of the base, notably the hangar, General Hux's command center, detention level (a reference to Battlefront II), Snoke's hologram room (with an amazing custom-built big figure of Snoke's hologram projection) and interrogation room, adding up to represent the entirety of the base depicted in the movie. The build was made particularly vibrant with the inclusion of many structural details, ranging from sophisticated inward-slanting walls and LED lights through floor grilles to create the intimidating atmosphere across the Base.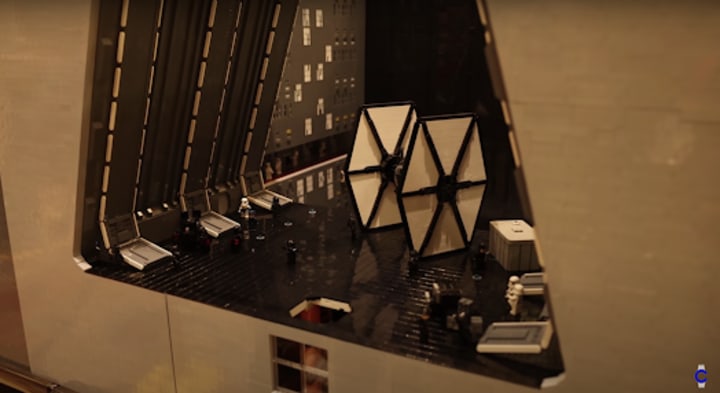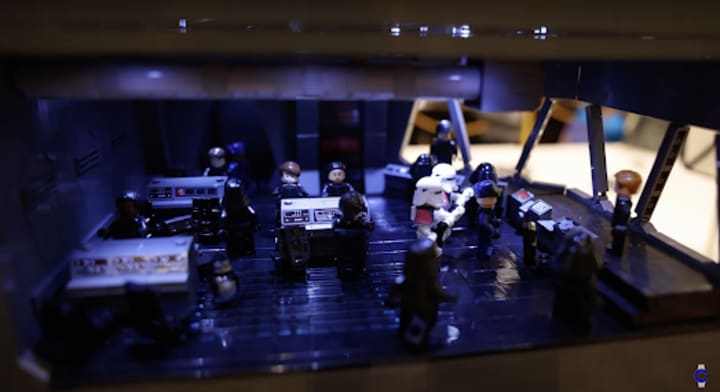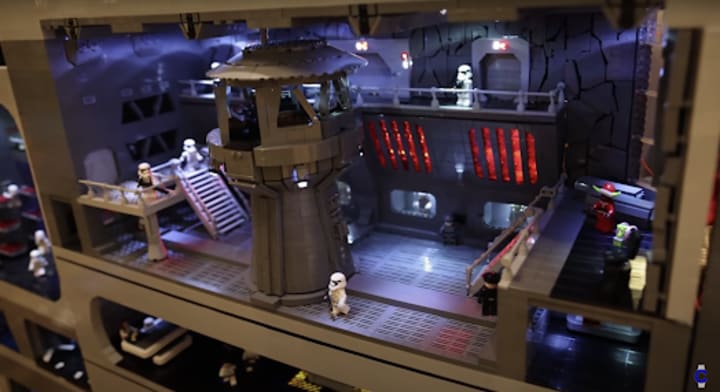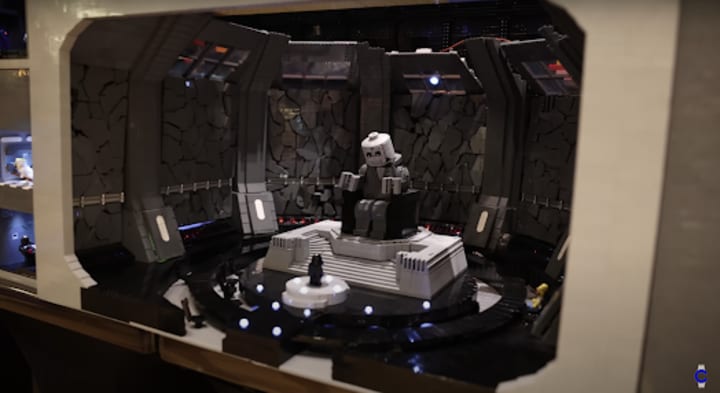 There were also a range of outdoor and action-packed scenes, such as the oscillator facility trench that Poe Dameron navigated through to hit the base's core, as well as the final showdown between Kylo Ren dueling Finn and Rey in the snow, complete with snow detailing and fallen trees. RichboyJhae also did not forget to include creative and humorous twists of his own, such as the barracks that featured a basketball court, a gym, and Kamino-style bunk beds.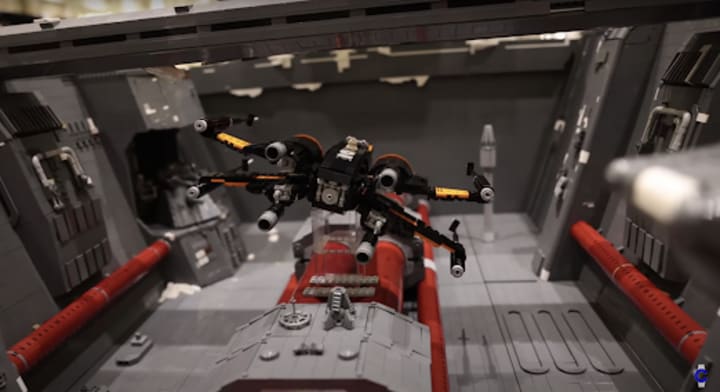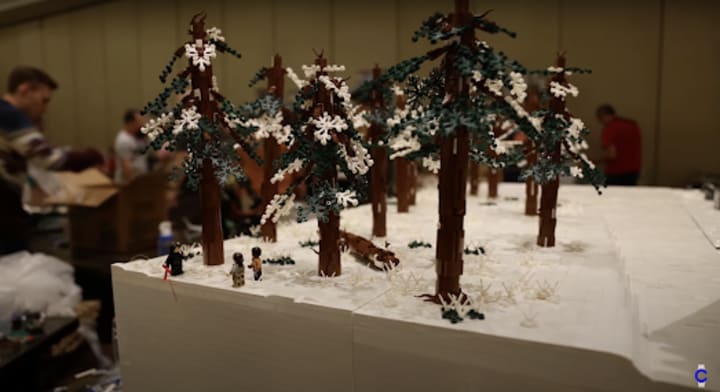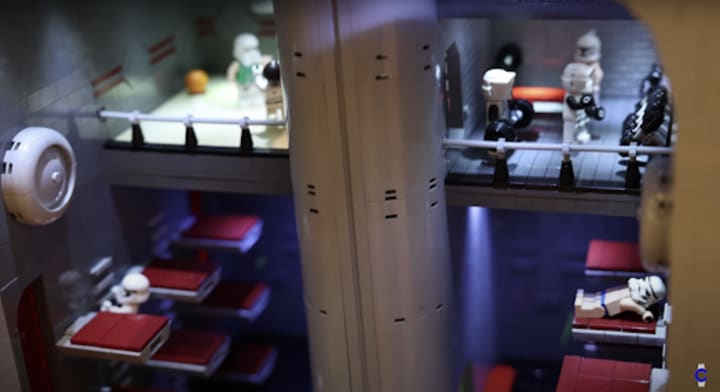 Since the launch of LEGO bricks, 'My Own Creations' have risen as a popular way of enjoying the LEGO experience, with builders ranging from children to adults. While 'traditional' MOCs centered around creating detailed, large-scale creations of real life buildings, landmarks and vehicles, the rise of sci-fi movies such as Star Wars has sparked a surge in MOCs recreating movie scenes in 'minifigure-scale', such as the above Starkiller Base, the two Battles of Geonosis and the Battle of Hoth. Coupled with more and more LEGO MOC conventions being held, a significant part of the LEGO community has taken their hobbies to a higher and even professional level, displaying their mastery of LEGO architecture worldwide.
A notable feature of such culture is it's ability to bring together enthusiasts of different fandoms and interests, since they share a common passion in LEGO building. A Star Wars fan could easily take interest in and marvel at the detailed recreation of an enormous Hogwarts castle, just as a Harry Potter fan would no doubt be impressed with RichboyJhae's Starkiller Base. LEGO MOCs therefore serve as a melting pot, creating a harmonious environment for people across the world to interact, exchange ideas and build lasting networks.
READ NEXT: 'Star Wars' Reveals First Official Images of Darth Plagueis The Wise
Source: YouTube
Written by Geoff Lo
Syndicated from Culture Slate