Facial Recognition Integrated With DL - A Better Way To Verify Digital Identities
The evolution of facial recognition through deep learning will automize the identity verification of customers, allowing them to let have a seamless experience.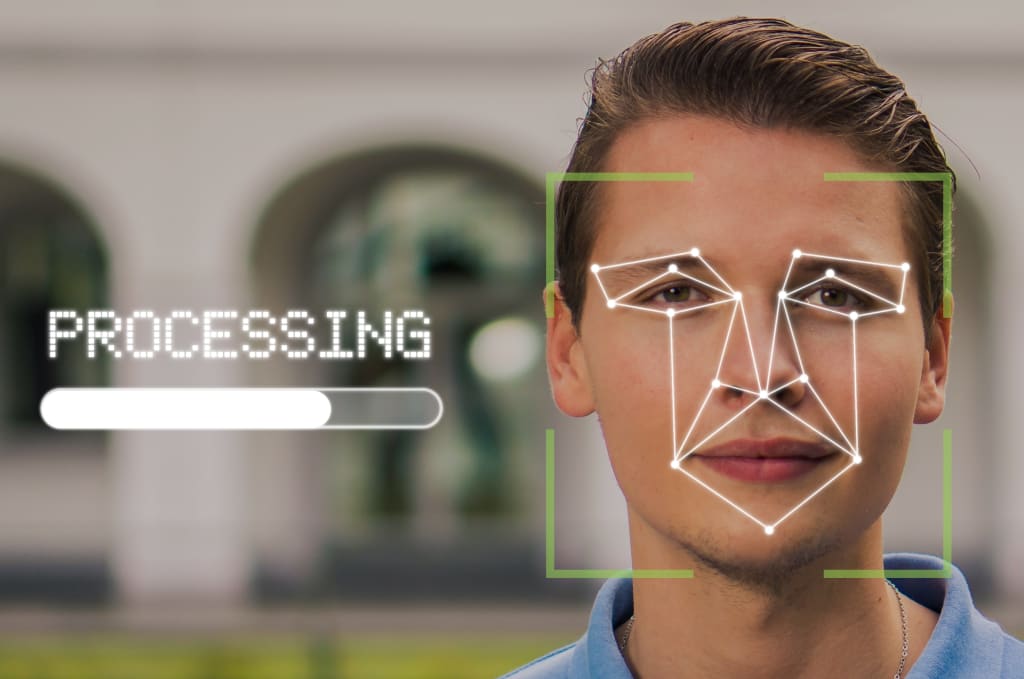 Where the pandemic became a curse for the entire world, it also brought some benefits for individuals. One of the main (and probably only) plus points was the excessive digitization of the world. When everything from schooling to grocery shopping shifted to digital spaces, the situation stimulated businesses to strive for online existence.
Similar to offline spaces, online platforms are not secure enough from the immoral acts of perpetrators. Along with trying to get their businesses a well-reputed online space, merchants also began experiencing fraud attacks from imposters. These attacks not only harmed the reputation of companies but resulted in the theft of customer information as well. The whole scenario propelled online enterprises to incorporate efficient security protocols in their policies to enhance the digital security and privacy of their customers.
Verification Measures
When we talk about scams, the first thing that comes to mind is the employment of specific measures to restrict fraudsters from poking their nose into our business. As companies shifted to online spaces, they required enlightened security measures to have a streamlined workflow.
Facial Recognition: A Modernized Verification System In Town
Verification is a desperate need of the hour when it comes to securing the digital presence of businesses. Facial recognition technology is the verification measure to identify individuals based on their facial features. Along with facial recognition, there are other biometric techniques to serve businesses to verify their customers. However, where other measures can somehow be manipulated by the fraudsters, nobody can steal your facial features from you.
Think for a second of all the other verification measures, your documents can be stolen, your systems can be hacked, and your passwords can be forgotten. But fortunately, facial features cannot be stolen or forgotten as they are unique to each individual. Even the fingerprints can be ruined with time because of the particular activities a person does. Still, your facial features can never be destroyed, nor can they be used by any other identity.
How Does Facial Recognition Secure Digital Identity?
According to industry experts, facial recognition secures digital identity in two key ways. Firstly, it incorporates the use of liveness detection. This feature allows businesses to verify the identity of end-users through a facial scan made in real time. In the case a fraudster displays a replayed video, face mask, or fraudulent image to the facial recognition system online, the spoof attack is detected within seconds.
Secondly, 3-D depth perception plays a key role in securing customer data. This is because this technology involves the analysis of three-dimensional facial geometry of the user, leading to the identification of criminals within seconds. Thus, imposters trying to access a system through illicit means are denied entry before any damage is done.
Evolution Of Facial Recognition Through Deep Learning
Facial recognition is a technology integrated with a deep learning mechanism that ceases fraudsters from spoofing verification techniques. AI-powered deep learning remarkably recognizes the face, even when it becomes old with time, facial hair, or accessories.
The advanced technology employed in facial verification processes safeguards the enterprises and customers from becoming a victim of perpetrators. Deep learning works in four steps:
In the initial step, the face is identified by the software
The data is fetched from the face
Biometric data is converted is collected in a digital format
Face encoding is matched against the ones stored in the database
After an insight into deep learning, it can be safely said that the face verification mechanism does not let the imposters fool the system by their doctored or synthetic images.
Use Cases Of Facial Recognition In Different Scenarios
Technology is modernizing the verification measures in the subsequent situations:
Customer Onboarding
In the influx of online scams, where it is complicated for businesses to combat sophisticated tricks from fraudsters, customer onboarding is not easy work. Facial recognition eases the task of companies in this regard. While verifying users based on their characteristic facial features, merchants ensure quick customer onboarding with minimum risks of letting fraudsters play with them.
Law Enforcement Agencies
As they have to check thousands of persons daily, police cannot afford to employ a verification system that takes longer to complete. Artificial intelligence facial recognition technology incredibly aids the security checks deployed by the police department. All officials have to do is point a handy device integrated with facial recognition technology towards the individual's face to be verified, and the machine does the rest of the work itself. The technology identifies the face and matches it against the faces of criminals stored in the database. Upon successfully verifying the facial features, individuals may be classified as criminals or innocent.
Educational Sector
In the wake of terrorist attacks being targeted towards educational institutes, this sector has expanded the criteria of security checks. Cameras being instilled at the entrance doors of the institutions recognize the individuals approaching from a distance.
Not only the individual faces, but the devices being efficient enough also identify if the person is holding any weapon or acting suspiciously. These professional practices can prevent harm or minimize the worst that could happen due to any harmful activity.
Unlocking Smartphones
Technology has modernized the lifestyle of users living in this age. You can hardly see anyone with their hands not occupied with mobile phones. Masses are advancing their way of living by doing every possible thing that used to happen with human resources some time ago.
The availability of cameras in smartphones has done icing on the cake. Facilitating their lives, now individuals are opting for facial recognition technology to unlock their devices and as a security measure to gain access to any social media platforms.
Final Words
Facial recognition technology integrated with artificial intelligence and deep learning is a dramatic security measure to unquestionably impact the verification measures employed by businesses. If they see a long-sustaining future for themselves, merchants must practice these robust mechanisms to let the customers enjoy a seamless experience while restricting perpetrators to foil the system.
tech
James Efron is a tech enthusiast, currently serving as infosecurity management expert at Shufti Pro. In previous roles, he has designed organisational strategies for tech firms.