Everything We Know So Far About The Obi-Wan Series
Bringing You Up To Speed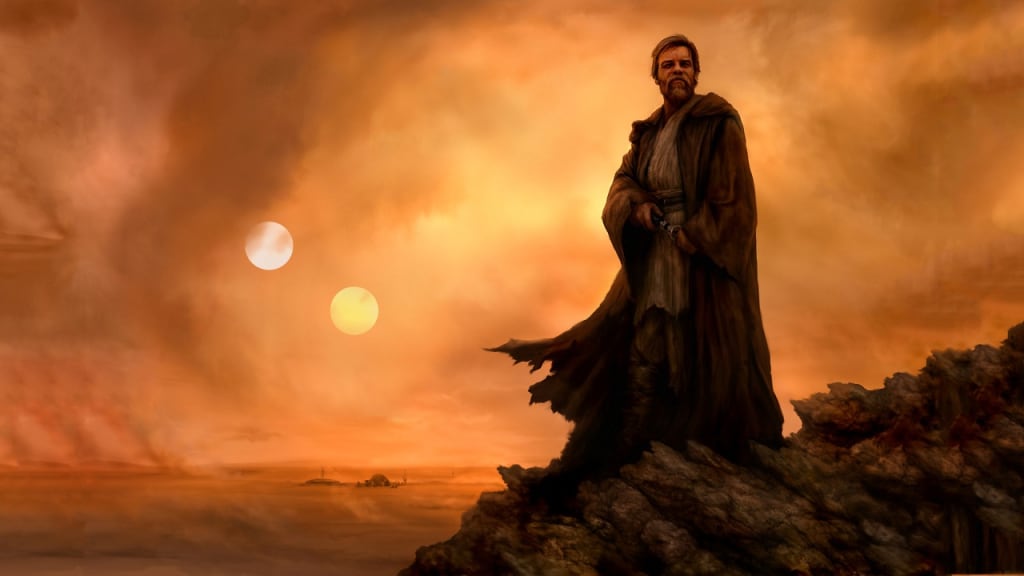 At D23 Expo in August 2019 at Anaheim Convention Center, Lucasfilm President Kathleen Kennedy brought Ewan McGregor onstage and announced his return to play the titular character in a new Disney+ series Star Wars: Obi-Wan Kenobi. Two years later, we still do not know many details about the show. The cast and the production team seemed to enjoy the shroud of mystery created by buzz of unconfirmed rumors. This article will be a summary of what we know thus far, from facts to speculations.
Release Date
There has not been an official release date for Obi-Wan Kenobi. Filming of the series was slated to begin in March 2021, giving us an estimated release date of late 2021 or early 2022. The show will be a six-episode mini-series, a similar format to The Mandalorian, and will utilize the "Stagecraft" technology (pioneered by The Mandalorian) where a rear-projected LED screen is used to create a reactive environment as opposed to the blue and green screen technique of the past.
At first, we were unsure where the filming for Obi-Wan Kenobi would take place. Some reports said it would be in Boston, Massachusetts. Then, the location was said to be Boston, England. As of February 2021, McGregor had confirmed that they will be working in Los Angeles.
"We start making it in the late spring and we're going to be shooting it here in LA. It's so funny every week there's a new report and my dad keeps sending me links saying, 'I thought you were going to be shooting in LA,' because there's another tabloid exposé that we're shooting in some bizarre town somewhere. Then it was meant to be Boston or Boston, England, but we're not. We're shooting it in LA." - Ewan McGregor at Eddie Izzard's #MakeHumanityGreatAgain charity run.
The Storyline
With director Deborah Chow (Better Call Saul, The Mandalorian) and writer Joby Harold (King Arthur: Legend of the Sword), we can expect an amazing story with lush imagery. There is very little canon and Legends information about this time period of Kenobi's life. This would allow for creative freedom for the production team to fill in the blanks in his story.
Star Wars: Obi-Wan Kenobi will start roughly 10 years after the rise of the Galactic Empire, and 9 years before the Battle of Yavin. We last saw Obi-Wan Kenobi on Tatooine, handing the swaddled baby Luke Skywalker to Owen and Beru Lars before he went on a self-imposed exile in the deserts. When the 19-year-old Luke Skywalker seeks him out in A New Hope, he is still on Tatooine. We can realistically say that the majority of the show will center on Kenobi's life on Tatooine, and perhaps his interactions with Luke Skywalker.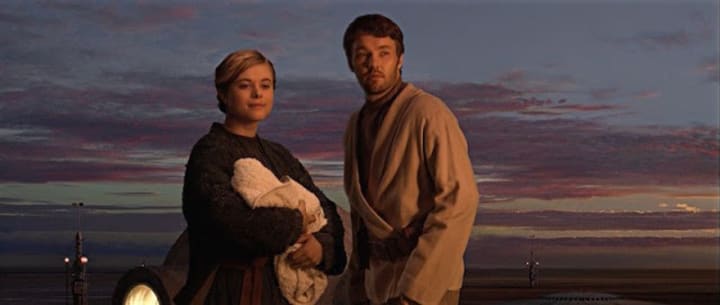 The Show Might Not Be Entirely Set On Tatooine
Just because most of Obi-Wan Kenobi would be on Tatooine, that does not mean that the Jedi has to stay there the entire time. At Disney's Investor Day meeting in 2020, there was a report of footage showing a watery planet where armed soldiers fire upon a sea creature. McGregor teased "We start on Tatooine, and we go on a rollicking adventure." For Kenobi to leave his post on Tatooine and risk the safety of Luke Skywalker, something important must have happened. Perhaps a close friend or ally needing aid of some sort.
Lightsaber Duel Between Obi-Wan Kenobi and Darth Vader
Many figures had confirmed that there would be a duel of some sort between Obi-Wan Kenobi and Darth Vader. At the D23 announcement, Kennedy promised a "rematch of the century." At the same Investor Day meeting, Chow reportedly stated that we will "definitely see Obi-Wan and Darth Vader get into it again." She then presented a concept art of one red and one blue lightsaber clashing. However, in A New Hope, when Darth Vader meets Obi-Wan Kenobi again on the Death Star, he says, "When I left you, I was but the learner; now I am the master." In order to not break canon, the encounter would have to result in Kenobi's victory, or in a tie.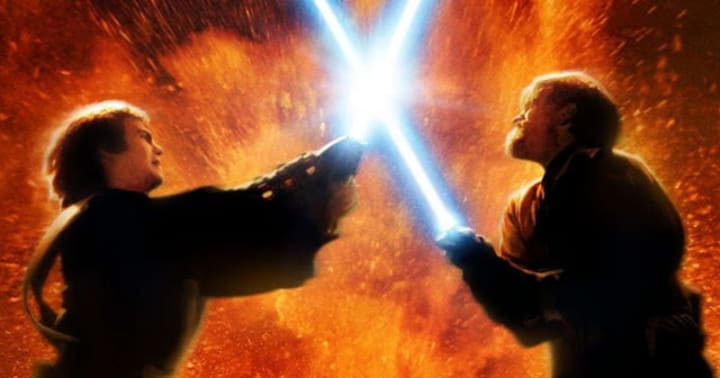 Casting
Ewan McGregor will reprise his role as Obi-Wan Kenobi. Hayden Christensen will return as Darth Vader. Recently, Indira Varma of Game of Thrones was reported to have been cast in an unknown role. In the past, many reports stated that Naomi Scott of the live-action Aladdin was approached for a female lead role opposite McGregor. However, her casting has not been confirmed.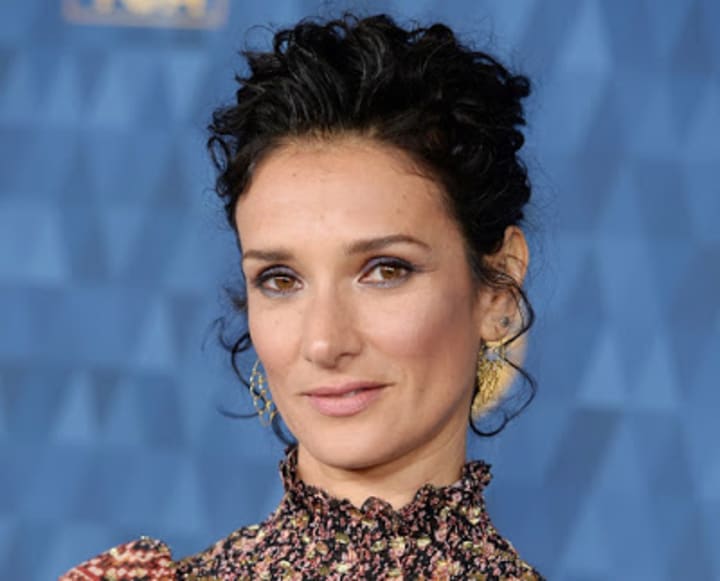 Possible Character Appearances
With the story occurring on Tatooine, it is almost a given that we will see Owen Lars, Beru Lars, and a little 10-year-old Luke Skywalker. We could also encounter Jabba the Hutt and his goons. The Inquisitors were rumored to appear in the storyline. In reference to the conflicts Kenobi will face, Chow commented. "This is quite a dark time that we're coming into with him, just being a Jedi—it is not safe. There's Jedi hunters out there." This could be the danger grave enough to pull Kenobi away from Tatooine.
With Star Wars: The Bad Batch airing on May 4, 2021, Disney and Lucasfilm whet our appetites for Star Wars for just a little. Our hunger will not be fully sated until all the announced shows have aired. From our past experiences with the saga, we all know that the television series are just the beginning. Like the real galaxy, the Star Wars universe is always expanding.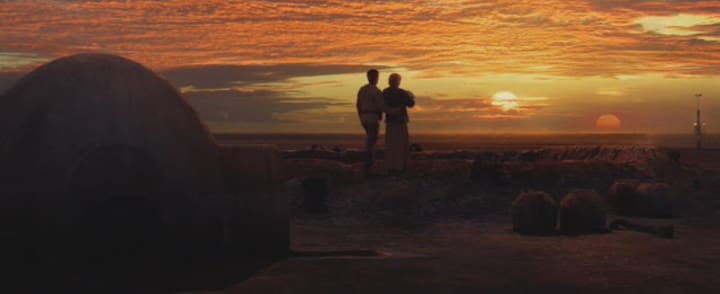 Written By Apinya Wong
Source(s): CNET, ComicBook.com, Screen Rant
Syndicated From Culture Slate