Everything We Know About The 'Obi-Wan Kenobi' Show So Far
A Refresher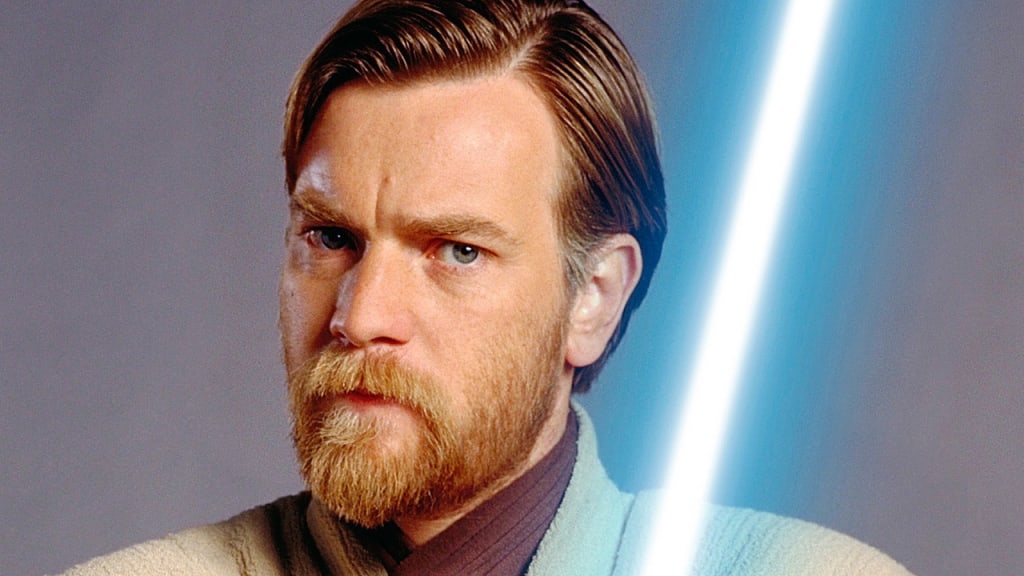 Out of all the upcoming live-action Star Wars TV shows, Obi-Wan Kenobi is probably the one for which fans are most excited. For several years, there were rumors and reports about a potential Obi-Wan Kenobi film starring Ewan McGregor. It was even reported that it would be directed by Stephen Daldry and written by Hossein Amini. However, when Lucasfilm decided to put the idea of standalone films on hold, the fate of the film came into question.
Thankfully, it got repurposed as a TV series. When Ewan McGregor showed up onstage at D23 two years ago, the crowd went wild as he, along with Lucasfilm President Kathleen Kennedy, announced that the show was happening. This was before The Mandalorian even premiered with the Disney+ launch, so the higher ups had a lot of confidence in a Kenobi show. As a refresher, here is everything that we know about the series.
RELATED: Darth Vader Images From 'Obi-Wan Kenobi' Series
Returning Actors
Obviously, Ewan McGregor is reprising the role of the younger iteration of Obi-Wan Kenobi featured in the prequel trilogy. There is an expectation that he may feel closer to Alex Guinness' Obi-Wan than ever before. We also know that Hayden Christensen is reprising the role of Anakin Skywalker/Darth Vader. According to Kennedy, they will be having a rematch, though we do not know how this rematch will happen or even where it might happen. Bonnie Piesse and Joel Edgerton will also be reprising their roles as the younger versions of Beru and Owen Lars, respectively, as they watch over a kid Luke Skywalker.
Other Cast Members
Other cast members who have been announced include Moses Ingram, Kumail Nanjiani, Indira Varma, Rupert Friend, O'Shea Jackson Jr., Sung Kang, Simone Kessell, Benny Safdie, and Maya Erskine. At this time, the specifics of their roles are unknown. With so many unfamiliar names, however, it feels as though there will be a variety of new characters, which could be very refreshing.
Creative Team
The entire show is directed by Deborah Chow, who has already made her mark on Star Wars television by directing two highly acclaimed episodes of The Mandalorian season 1 titled "Chapter 3: The Sin" and "Chapter 7: The Reckoning." The show is written by Joby Harold, whose writing credits include Awake (a Hayden Christensen film, interestingly enough), King Arthur: Legend of the Sword, and Army of the Dead.
Setting
While initially said to take place eight years after Revenge of the Sith, the series is now said to take place ten years after Revenge of the Sith. Therefore, it would be nine years before A New Hope. This pretty much places the show around the halfway point between the films. Tatooine will be featured in the series, though there is speculation that Obi-Wan could end up offworld. However, we do not know for sure yet.
Length
At this time, the miniseries is said to consist of six episodes. We do not know the length of the episodes, however. As we have seen from The Mandalorian, episodes have ranged from a half hour (or slightly less) to around an hour. So something within this range might be what we should expect.
Release
The show is expected to air on Disney+ sometime in 2022. Reportedly, it wrapped up filming in August. So 2022 definitely seems like a safe bet at this point. Needless to say, many people cannot wait for the series to drop on the streaming platform.
READ NEXT: Obi-Wan's 10 Best Moments In 'Star Wars'
Written By Steven Shinder
Source(s): CBR
Syndicated From Culture Slate
Reader insights
Be the first to share your insights about this piece.
Add your insights