Essential AV Equipment to Boost Your Home Office Productivity
Everything you need to thrive in your home office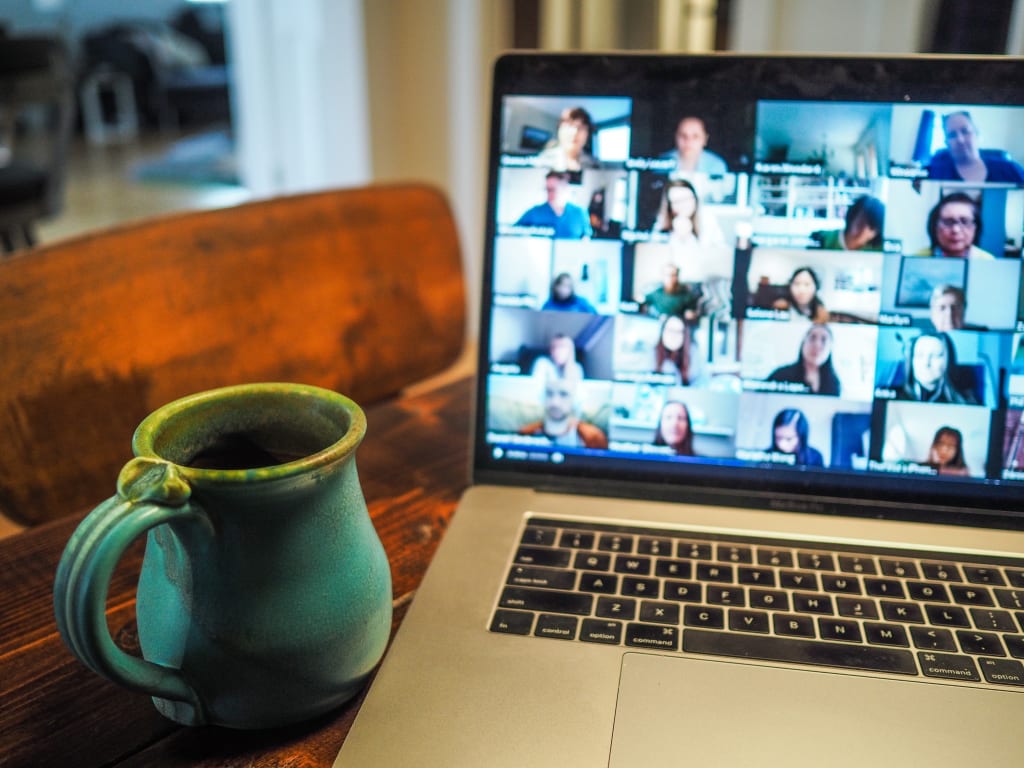 Photo by Chris Montgomery on Unsplash
Remote work is here to stay. But, if your home office isn't optimized, you may be trading convenience for productivity.
Thankfully, there is a ton of equipment available right now that will enable you to succeed at your home office. AV equipment, in particular, can break down the barriers between you and your coworkers to make collaboration as simple as it was back when everyone went into the office Monday through Friday.
Here are a few devices you should look into.
1. Webcams for Video Conferencing
Webcam technology in new laptops is impressive. That said, if you're someone who frequently leads work meetings, they do have some drawbacks.
Laptop webcams are positioned in a way that forces most users to look down if they want to appear as though they are making eye contact with other meeting attendees. These cameras are also relatively low resolution compared to external webcams. Few have built-in lighting.
While these issues may sound only cosmetic, they can affect how others perceive you. This is especially problematic if you're in a leadership position in which influencing others is critical. External webcams largely eliminate these issues. They offer adjustable angles, high-resolution video, and superior lighting compared to laptop webcams.
Here are a few factors to consider when searching for a new webcam:
Consider how important video resolution is for you. If you aren't planning to record video for large audiences to view, a 1280 x 720 pixels/720p HD ready camera should suffice. Alternatively, if you are not willing to sacrifice resolution, opt for a 3840 x 2160 pixel/4K ultra high-definition camera.
If you need other meeting attendees to see anything aside from you, such as a whiteboard, look for a camera with a wider field of view.
If you often stand up and move around the room during a meeting, purchase a camera with autofocus functionality.
For rooms where the amount of light varies throughout the day, purchase a camera with light-filtering functionality.
2. Microphones for Video Conferencing
Video conferencing equipment is a modern marvel. Never before has it been easier to meet with teammates from around the world.
But poor audio quality can put a damper on any meeting—even one for which you meticulously planned. If one attendee misunderstands your words, it can ruin productivity for the entire team. This is especially true if you record meetings for others to review later. A quality microphone can ensure your message is heard loud and clear.
Microphones can be purchased at a range of price points and with any number of features. If you're in the market for a video conferencing microphone, here are a few things to keep in mind:
Decide if you want a wireless microphone or one with USB connections. This will largely depend on personal preference.
Consider whether you want to have the microphone built into the webcam or separate.
If you frequently deal with background noise in your home office, seek out microphones with noise-canceling technology.
If you often walk around your office while speaking, pay close attention to the microphone's noise detection radius.
Check to make sure the microphone is compatible with whatever video conferencing software you use.
3. Quality Speakers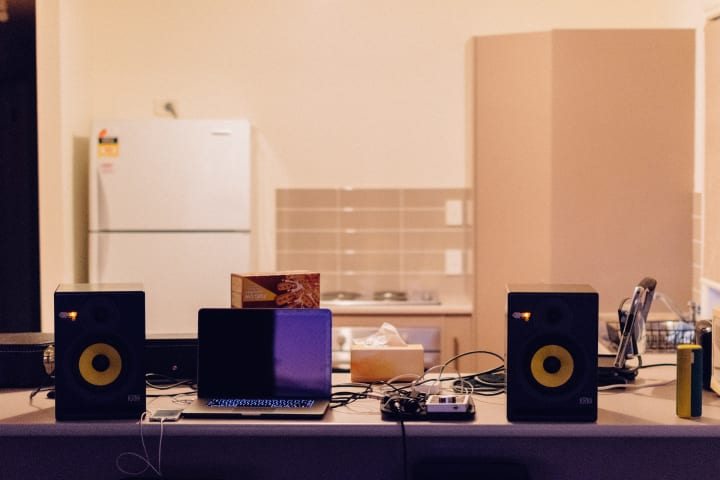 You want your coworkers to hear you during video meetings. Make sure you can hear them, too.
No one wants to be the coworker who interrupts a meeting to ask whoever is speaking to talk louder. Not only can others perceive this as rude if they aren't having audio issues on their own, but it can also cause you to miss out on important details from the meeting.
There are lots of choices available for speakers. Plus, when you aren't in a meeting, you can fire up Spotify and turn on your work playlist of choice.
Here are a few considerations if you're in the market for new speakers:
For those who want to avoid the clutter and wear and tear of using wired speakers, Bluetooth speakers are a strong alternative.
If you have a smart home ecosystem, you may want to consider purchasing a smart speaker capable of being integrated into it.
Look for speakers with headphone jacks if you anticipate occasionally needing privacy.
You should decide whether you're planning to strictly purchase the speakers for work or if you'd like to be able to use them for entertainment, as well. If it's the latter, opt for speakers with higher sound quality.
4. Monitors
Laptops are a driving force behind modern business. You have access to every piece of software required for your profession, wherever you are.
But laptops aren't ideal if you're working on a project where you need to have multiple windows open at one time. Whether you're writing in one document and referencing materials on another screen or on a video call and want to read your notes, having only a single screen can limit your productivity.
A monitor allows you to quickly cycle between windows and work more efficiently. Before deciding on a monitor for your home office, here are some points worth considering:
If you only want to purchase a single monitor, an ultrawide monitor is a strong option.
If you work in design or a separate field in which you work with high-resolution media, consider purchasing a monitor with 4K technology.
For workers who frequently travel for work or who work in coffee shops, a portable monitor offers all of the benefits of a conventional monitor with added mobility.
Ensure the monitor you purchase is compatible with your operating system and laptop brand.
Build the Right Home Office for You
You know your work style better than anyone else. Use this as you consider what equipment to add to your home office. It will pay off in the long run.
About the Creator
Aaron is a content strategist and consultant in support of STEM firms and medical practices. He covers industry developments and helps companies connect with clients. In his free time, he enjoys swimming, swing dancing, and sci-fi novels.
Reader insights
Be the first to share your insights about this piece.
Add your insights