Enhance Your Restaurant's Customer Experience with Online Ordering Software
Give a hassle-free experience to your customers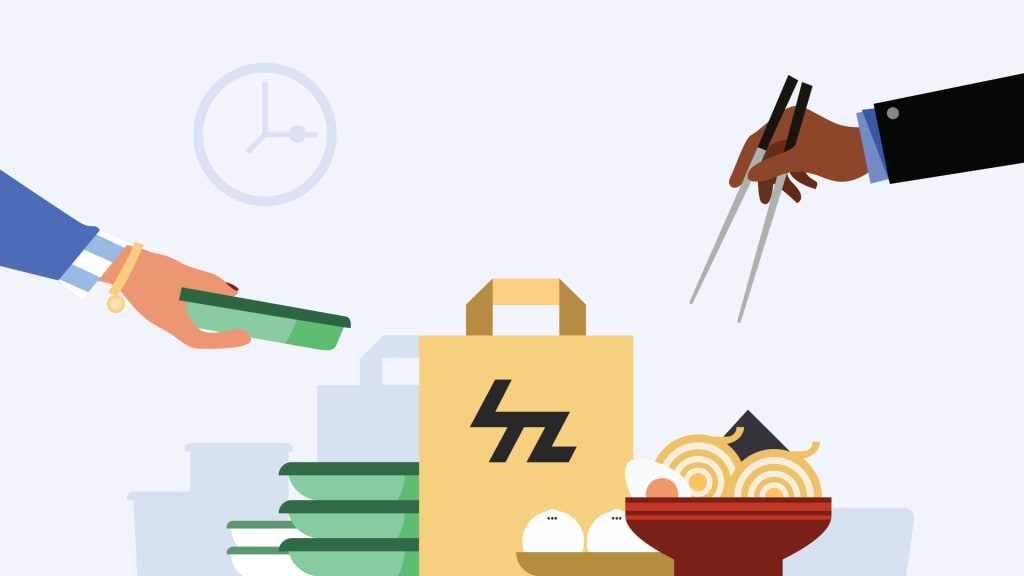 The restaurant's customer is the backbone for an owner like you. Hence, it is important to provide a rich customer experience that serves a personal touch and a means of 'network promotion". After all, it is by default that an eatery is held accountable if there are problems arising in-home deliveries either due to traffic or due to the inefficiency of the app. The delivery platform has to be designed and technologically advanced so can be counted as an ideal and well-functioning online restaurant ordering software. It takes your timely introspection for your customers to become loyal. In a digitalized world, you can obtain anything within a few clicks. So, if that matters relishing your cravings on different days of the week.
Tips to make your food delivery service better:-
Go for hyperlocal e-commerce delivering app
What makes or breaks the functioning of a restaurant is the lack of a farsighted approach which the owners fail to implement through a business model. Hence, ideally, an online restaurant ordering software needs to have the following three models:-
• Single business with one branch:- The business model serves customers with just one outlet within a specified range
• Single business with multiple branches: The business model serves customers with various branches covering different locations.
• Multi-vendor marketplace: Through this model, multiple vendors or sellers come together at one platform like in a marketplace which is governed by a single identity.
Make sure that your customers receive hot food
There is a direct resemblance and significance where an improvised and tested app can help in delivering "hot" food quickly. It offers seamless operations as the business runs effortlessly through tracking and monitoring. So that, you can accordingly take decisions, thus saving your time. Hence, you need a professionally integrated online experience. After all, the food's temperature can play a detrimental factor in your online reputation. Since, cold food won't taste good, resulting in the disappointment of customers who may not order again. So, go for restaurant online ordering software that has stood with the test of time in categorizing the duties and streamlining the service. Give your customers a wonderful experience within a specified time without any hassles.
Stay ahead of your competitors
A dedicated online restaurant ordering software can give your customers an easy phase to give their hungry stomachs sumptuous cuisines on time. It should be designed well by integrating multiple payment models as per the needs of customers, such as the following:-
• Card Payments:- Customers pay with PCI-DSS compliant cards (debit/credit)
• Payment Gateways: Customers can pay online with Stripe, PayPal or Coinbase
COD- Customers can pay cash on delivery
Focus on add-ons too
It is not hard to go digital and expect others to order their food. However, what's important is to get subsequent orders from customers who will be thankful for getting exemplary service. Additionally, focus on the important add-ons that customers expect with every order such as spoons, straws, napkins, etc. The gesture indirectly works wonderfully well through word-to-mouth publicity.
Use technology for customization
Nothing can be more comforting than a satisfying customer. Hence, the restaurant online ordering software should give maximum control to an owner to customize accordingly based on the following:-
• An app where you can upload your logo and icons
• Adding "text" and "background" colors in line with your brand
• "CSS" to give more user-friendly online restaurant ordering software according to your liking
Give a personalized experience
It is the "experience" that matters for the customer who happily pays "more" for a coffee in a restaurant. Likewise, a successful restaurant is based on the experience that a customer receives during the delivery. Customer's data is important for restaurants. As the 'online' activity or the 'purchase history' of the customer is saved through the restaurant online ordering software, so you can even create a personalized experience to make them feel special. For example, delivering a dessert on their marriage anniversary or birthday makes them really valuable and appreciable that the restaurant has "cared" for them. Additionally, you can offer promotions that are hard for them to refuse too.
Nothing is beatable than an app with enhanced security
Online food ordering is now fast becoming an important business model, and it also closely warrants your intervention in the safety mechanism. For example, in the current digital era where the news of data breaches is concerning us, go for a promising online restaurant ordering software. Since, they create additional layers of security like the following:-
• SSL Encryption: The data coming from users' device and servers are safe as it is encrypted using SSL
• Cloud Storage: It should store data in the cloud by using AWS as it is a trusted name
• Complying with guidelines: The software should be complying with guidelines laid down for privacy and data security
Time is the King here
Nothing can beat the sight of mouth-watering cuisines than the food getting delivered on time. Right? Well, that's the reality with an awesome online restaurant ordering software that automatically directs the most suitable delivery agent. He/she works all the way to deliver the cuisine which you eagerly wait for your favorite delicacies.
Customizable Menu Items
An online restaurant ordering software takes great care to offer customizable menus as fixed menus are losing their charm. The current diners love to experience as this opens various options with each dish. A restaurant owner can welcome the varied options and make it a part of their menu to equally become a loyal owner as well.
Conclusion
An ideal food delivery order is one which is timely delivered while maintaining hygiene. This is where an awesome restaurant online ordering software maintains transparency all through the process. In today's cut throat competition, restaurant owners are elbowing their way out to provide the best services for their savvy customers. Food lovers are obviously quite high on expectations and it is important to have a thorough understanding of what they want. After all, a professionalized and dedicated tool can continue to improve efficiency by improving delivery time even with the increasing number of orders. Hence, you can proudly enhance the experience of your customers anytime and every time.
About the Creator
Afzal Zaheer is a writer and a freelance journalist who is passionate about writing and making instant connection with readers through his style.
Reader insights
Be the first to share your insights about this piece.
Add your insights