Ember-Blade
The Ember Wars Part 1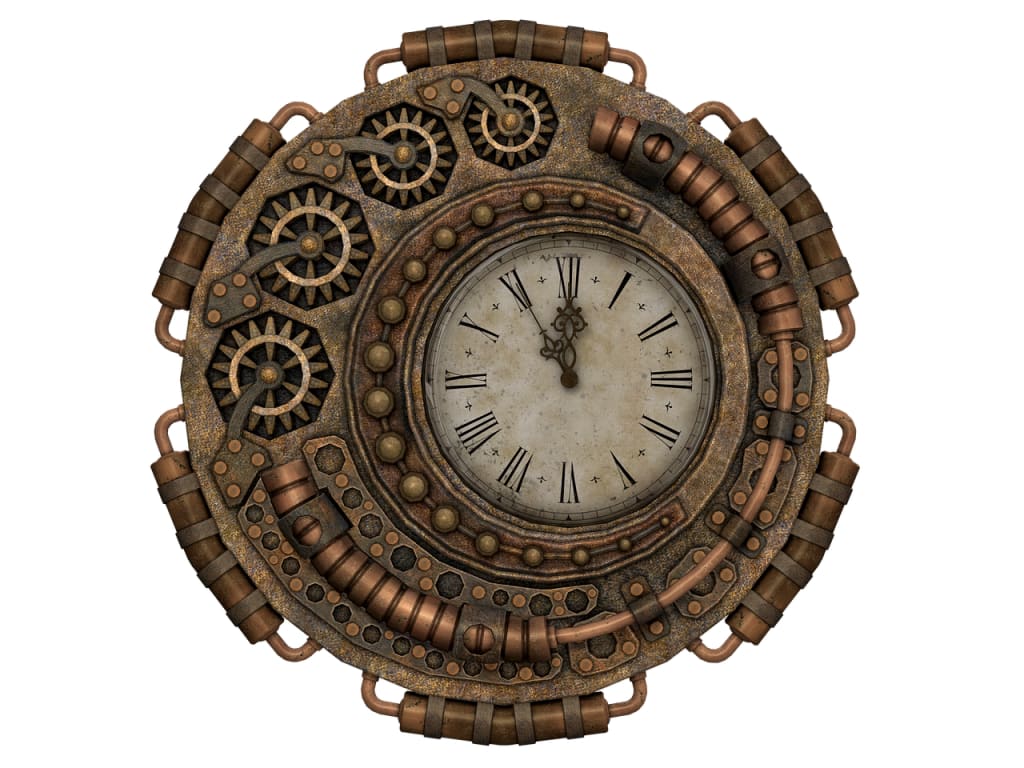 Chapter One: The Ember Core
Beau watched the shopkeeper patiently, waiting for his chance to steal his freshly baked meat pies. The fat merchant used a dirty old rag to wipe the sweat off his bald head, which reflected the beaming morning sun like a mirror. He spoke rapidly with his customers as he sold his various drinks and foodstuffs. The market was brimming with people going about their daily business of buying and selling, ignoring the dirty orphan dressed in street rags.
Beau was invisible to the masses and that was the way he liked it. As the crowd walked past him, he pushed off the wall and dropped the piece of dry grass he was chewing. The merchant was giving his attention to a couple of women looking at his sweet cakes. Swinging his bag off his back and holding it on his chest, Beau went straight toward the meat pies.
He could feel the heat of them as they were fresh from the baker. With one swing of his arm, he scooped almost all the pies into his bag. Instantly the merchant turned about with a look of horror in his eyes.
"You dirty rascal!" the merchant jiggled over and tried to grab hold of him, but missed clumsily.
"Thanks, so kind of you to make a donation," Beau jeered. He turned around to run, but as his luck would have it, two guards were patrolling toward him.
"Help! Help! Thief!" The merchant waved his hands frantically. The guards leveled their spears and spotted Beau holding the bag. Beau winked at them and dashed off through the crowd. The guards instantly gave chase, pushing pedestrians out of the way as they followed the homeless boy. The burly men barreled through the surprised onlookers. Beau was lithe and quick, dodging left and right as he scurried like a rabbit down the sand covered street.
"Stop in the name of the king!" One of the guards yelled.
"Zuri has no king!" Beau yelled back as he spun around a woman and her two toddlers, dashing down a small alleyway. It was a dead end, so Beau leaped upon the right wall and pushed off with his bare feet, turning in the air and grabbing onto the top of the adjacent wall. He pulled himself up and over disappearing from the guards' sight in a cloud of sand.
"Damn it," the guard cursed, "Quick go around!" The two guards turned around as fast as they could, waving to another group of the city watch who were lounging in front of a shop sipping tea and smoking. They dropped what they were doing and promptly joined the chase.
Beau, feeling confident he had effectively eluded the guards, sauntered back to busy streets. As he stepped into the hot noon sun he heard a shout. At both ends of the street, guards were closing in. He tightened his bag as they set on him. They were too close and he was unprepared.
Beau turned to face two of the nearest guards and dashed at them. The sudden charge surprised the men, but they did not expect the boy to go low. Beau hit the dirt, slid under their legs, and rolled to his feet on the other side, taking off in a trail of dust.
"You bloody scoundrel!" The guard screamed. They all gave chase down the narrow street between the shops. Beau zig-zagged between the crowd until he came to a busy junction with too many people to get through. He looked around for an escape. He spotted a familiar woman, she sold lovely scarfs and dresses she made herself. Beau ran toward her stand and right from behind her he snatched a scarf, head tie, and gown, all different vibrant colors and light to the touch, the style of clothes being the norm for the women and girls of Zuri. The woman felt the sudden breeze and was confused, looking around, trying to figure out what happened.
Beau ran around a corner, tossing on the items as quickly as he could and covering his head. He stood on a doorstep with his back against a wooden door, batting his eyes, trying his best to play the part of a little neighborhood girl. Two guards came dashing around the corner.
"Hey little girl," one said running up to him, "Have you seen an ugly little miscreant with bright red hair come down here?"
"Well I don't know about ugly, but I did see a handsome young man with beautiful, fire red curls a few moments ago," Beau replied in his best womanly voice.
"That must be the guy! Was he all dirty and smelly in street rags carrying a bag of stolen pies?" The guard replied excitedly.
"Oh no, no, no. This boy smelt like roses and had the prettiest smile I had ever seen in the entire world, a true prince charming," Beau replied sweetly.
"Yeah, yeah," the guard said impatiently, "I'm sure it's the same little punk, which way did he go?"
"Who? Prince charming? He went down that way," Beau said. The guard nodded and started to head down the street, the second guard leveled Beau with an uncomfortable stare.
"Thanks for your help little lady, maybe when I capture this hooligan you and I can meet for tea sometime, I know an excellent place just around the…" Beau cut him off.
"Oh I'm fine, truly, but you must be quick before that devilishly handsome hero gets away. Run along now." The Guard smiled at Beau and took another look of admiration, but stopped short when he looked down at his feet, exclaiming in disgust at how rugged and dirty they were.
"Eew!" The guard said, "Hey wait a minute!" He snatched the scarf and headwrap off, too quick for Beau to react. Beau swallowed hard as the guard grabbed him by his shirt collar.
"I got you now you little…" But just as he was talking the guard was struck over the head with a broom and he dropped Beau, "Ouch! What the?"
"You dirty thief! Those are my headwraps and scarves! You stole them from my booth, for some little siren of yours I bet!" It was the woman from the dress stand. She realized her items were missing and went walking around looking, catching the guard holding them up at just the right moment. Beau ducked and ran off in the opposite direction, back where he came from and disappeared into the crowd.
"Wait lady you don't understand! Stop hitting me!" the guard pleaded, trying to hand her the clothes back. The head of the city watch ran by to see what was going on.
"Admed! Stop messing around, which way did the boy go?" the watch master called, but the guard could only point, as he was trying desperately to get the woman off him. The other guards left him and went after Beau.
The city was like a maze but Beau finally came to the smelly canal. He looked around but the next bridge across was at least five blocks down. He would not make it and the guards were closing in. There was a small wooden boat attached to a pulley used to cross at this section. Beau looked back and saw the guards were right on him. He leaped upon the rope and like a cat, ran across the line to the other side of the canal. The guards ran up and stopped at the water's edge, their jaws open in surprise at the boy's acrobatic feat. The head of the watch crashed behind them, showing his teeth at Beau like a wild animal.
"What are you waiting for! Get in the boat, you two work the pulley that brat ain't getting away from me!" The watch captain stepped onto the boat unsteadily with six other men and it started to slowly move across as the two guards began working the pulley. Beau stood on the other side leaning against a wall, his hands and legs crossed with a grin on his face.
As the guards were halfway across, he reached into a basket at his foot and pulled a sharp cutlass. He thumbed the blade and feigned as if he got a cut, then looked at the watch captain mischievously.
"You better not!" the captain yelled, "Quick, you slugs, faster! faster!" But it was too late, with an overhead chop Beau severed the rope on his end and the boat went careening down the canal, with two men falling into the water. The other men held on to each other trying to keep their balance as the boat drifted away.
"So long gentlemen, it's been fun!" Beau waved at them as they washed away, shaking their fist at him. He dusted his hands, put the cutlass back into the basket and headed off. He swung his bag around and took out a small piece of broken meat pie, eating it hungrily. It was a good catch, he thought to himself. He started to count and separate them to make sure all the orphans in his care got a share. It was not often he could find them a meal as hearty as meat pies.
Beau made his way through the endless pathways of the Broken City, it was the lower slums of Zuri. What once was the main social hub and playground of royalty was only a ruin of empty decaying buildings, with fallen rooftops and walls with no doors, casting ominous shadows. The day grew hot and the air was dry. Even in the shade of the fallen citadels he could feel the burning heat of the desert sun. The bottom of his feet had grown tough as the hide of a beast, from the long years of running across hot sandy streets. His skin, bronze and dark, grew accustomed to a heat that would burn an outlander in a matter of minutes. His fiery hair a reminder of the land in which he was born, the desert of Minica.
The Broken City should be renamed the Broken Orphanage he often thought. Endless youths of various ages sat upon the high walls, ran through the empty buildings, and slept in the dusty alleys. They were children abandoned long ago, some from parents taken as slaves to the Ember Mines, others the last of their family, which were lost in the violent invasion of the Outlanders, the Ratmen of the southern swamps.
"Oy Beau!" shouted a young girl with a dirty face and windswept hair, "What's in the sack?"
"Wouldn't you like to know?" Beau said smiling, not looking in the young girl's direction. At the sound of Beau's voice, there was a sudden rush of young children from an old building that was once a bathhouse. Boys and girls, all much younger than Beau, came running out cheering his name.
"You are back early, must have gotten a big score!" a young boy with a missing front tooth shouted.
"I bet he got some jewels or something we can sell!" cried another boy with no shirt, wearing torn shorts tied to his waist with rope.
"I can smell something!" a girl cried. She was just under Beau grasping at his pack, as all the children surrounded him in a press of little smelly bodies.
"Oh yeah! What do you smell eh? You better mind your business missy." Beau held his pack up high and laughed as the children all jumped and tried to grab it from him. He pushed past them and entered the abandoned bathhouse. He ran inside as the mob of nearly forty children barreled him over in their mad rush. Beau leaped upon a large stone and held out his hand to calm the children.
"Now, now settle down! Settle down I said!" He had to shout over the din of the high pitched screams, "You know the rules, now let's see them!" The children sighed as they raised their hands, palms facing Beau for him to inspect.
"Uh huh, yup! Just as I thought." He jumped down from the stone and made his way out the room, back out under the sun to an area that once was a lovely garden, "Let's go, form a line you dirty scoundrels, I want hands and faces washed!"
"Oh come on Beau!" they cried, but they followed him sheepishly down to the broken fountain at the back of the abandoned building. The water was orange, but it was good enough for them to wash off some of the grime and dirt they were covered in. Beau stood by inspecting everyone and helping the youngest ones to clean up.
"Now you guys know the rules," Beau said as he sat washing a little girl with dirty blonde hair, "Always get the dirt off those fingers before touching any food, and why?"
"Because we can get the wormy tummy!" they all shouted together. It was not long before wash time turned into splash time and throwing mud time. Beau shook his head and smiled as he watched the little ones play. Despite the circumstances, they were fed and clothed for the most part and safe here in the forgotten parts of Zuri. He only wished he could do more.
"Alright boys and girls, are you ready?" Beau shouted. The children went wild, screaming and jumping, cheering for the surprise in the pack that Beau was carrying. They raised a great ruckus and the palm trees shook and wobbled as they leaped on them with too much excitement to contain.
"Today we feast on Meat Pies!" Beau whipped open the bag open and started breaking off pieces of the pie, handing it one by one to the hungry children. They pushed in close, all raving for the sweet morsel. It was a great feast indeed. Beau would bring back all sorts of treats for the children. He received plenty of food from the local shops, salvaging what he could from what was tossed out. He even showed some of the older children the best shops and the how to pick out the best scraps.
The rest of their meals came from trading items to random adults in the street. He would find plenty of interesting knick-knacks as he prowled the avenues. It was rare, but he on occasion would sneak into the homes of the most wealthy citizens to snatch little things of use. His best rewards always came from the secret society of the Tinkers. At times he would find odd jobs with their leader, Dr. Yarwa, who paid him in gold pieces. Those were precious, the money he would use to one day travel out of Zuri and take the children to the far western lands, to settle near the sea and live off the ocean.
"Beau!" A young boy cried, he was hanging over a broken wall, which enclosed the ancient garden, "There is a sour looking old Tinker asking for you outside." Beau perked up with anticipation. He had not heard from the Tinkers in some weeks and was itching for another job that paid gold. Usually the assignments were quick drops and pickups. He wiped his mouth and strapped his empty bag on his back.
"Aww, Beau you leaving already?" a little girl whined, her hands and face filthy with meat and gravy, "You says you would play tea party with me and Choko!" She held up a naked headless doll with only a left foot.
"Sorry little lady, duty calls!" Beau said, messing her hair up, "But I promise I will be back before dark to tuck you in all nice and snug!" Beau leaped up the wall and jumped over. He had the young boy lead him to the Tinker, who they found standing as stiff as a statue. He was a slim man in the usual sandy colored robe that the Tinker's wore. He had leather sandals on his feet and a green scarf around his neck. As Beau walked up the tall man looked at him, with his beak-like nose turned up as if he smelled something unpleasant. His eyes were sunken in dark circles, his head clean shaven and slightly freckled.
"Beau I assume?" he said, sounding bored.
"And you are?" Beau replied.
"My name is, Royce, the Doctor has sent for you," Royce said, "Though I must admit, seeing you now I cannot imagine what he would want with such a cretin."
"A cretin?" Beau said, looking at the little orphan next to him, "What do you suppose that means?"
"I don't know!" the child said with a shrug and he ran off to play.
"Well if cretin means skilled thief, then Doc knows his business," Beau said, "Besides, I doubt you have any say in who he chooses to work with, I mean look at you? He sent you to fetch me, like a dog." Beau smiled up at the man.
"Watch your tone, young man," Royce replied coldly, "You have no clue who you are talking to."
"I beg your pardon, but you are the one who has set the tone," Beau said. "You obviously have no clue who you are talking to." Royce turned on Beau and stared him down, but Beau only smiled.
"You going to sit here and admire my eyes all day or are we going to see the Doc?" Beau said.
"This way…" Royce turned slowly and began to walk. Beau was fond of the Tinkers because they were the only men and women brave enough to fight back against the Ratmen who had invaded their country. Most were common men and women, but some of them were highborn. Beau suspected Royce was the bitter highborn type.
Beau hoped he would get a decent job from the Doctor, so he would put up with this new messenger, even though he was extremely rude. He had not seen the Doctor in a while, Beau missed their conversations. He could do without the Tinker recruitment speech, but he understood their need. The Doctor would never miss a chance to let Beau know how valuable he would be to the cause.
"The Tinkers could use resourceful boys like you," Dr. Yarwa said to him the last time they met. Beau was able to get him a shipment of springs and cogs that they used for traps.
"I am sure, but it's not a risk I can afford to take, Doc," Beau replied.
"I know, Beau, you are thinking of the orphan children and what would happen to them. That is precisely why you are so valuable son, you actually care."
Beau and Royce walked along the lower east quarters of the city where most of the damage took place during the invasion ten years ago. Eventually, they followed a path toward the lower walls, near the edge of the old city walls. They came to a giant pile of broken rocks and stopped.
"Wait here," Royce said. He stood before the largest of the boulders and tapped in a specific rhythm. Beau took note of the melody, realizing it had been changed since the last time he was brought to visit Dr. Yarwa. Royce stood back as the rock began to grind and dust dispersed from the base. It opened and from the darkness came a faint glowing light. A woman stepped out holding a gaslamp. She held it low and looked about suspiciously.
"Royce, back so soon?" she said in a low voice, "And you have Beau. Greetings, Beau, it's been awhile since I have seen you at the southern gate."
"Hello, Tunisam," Beau said, "Always a pleasure."
"You are on first name basis with this miscreant?" Royce said, "I don't have time for pleasantries, let us proceed."
"Unfortunate really, since you are of such a pleasant demeanor," Tunisa said as she stepped aside to let them in. Once inside she turned up the gaslamp and triggered a mechanism on the wall to seal the entrance. She took the lead and motioned for them to follow, but Royce stopped suddenly.
"What are you doing?" He said to Tunisa, "You are to blindfold the boy. Must I instruct you on your duties?"
"Blindfold, Beau?" she replied smiling, "You can't be serious, he has been a trusted supporter, he has been down this way more times than you."
"You are breaching protocol, Tunisa," Royce hissed, "It is this very reason why we are suffering the recent setbacks. You think this a game don't you?"
"Watch yourself," Tunisa said, "Only person playing here is you, with your highborn attitude. Don't come here talking to us about games. This is more real for us than any of you and your precious family names and claims."
"Is it?" Royce sneered, "This darkness and shadow that we are in, you grew up in it. You grew up in the slums with an empty stomach, even before the empire came with its flying machines, Ember contraptions, and steam tanks to tear down the walls my family built! One could argue not much has really changed for your kind. You think you lost as much as I? My father sat council with the King of Zuri and made the decisions that gave you the sand you stand on. My family ruled the destiny of this entire nation, doing things that made a difference in the world, not just existing...like you and you." He turned and looked at Beau coldly, "You were always low, I was once high. I have tasted the fruits of hard work, the comfort of a home with family that loves you. Soft shoes and a warm bath...you have lost nothing! I have lost everything! Yet you stand here with that same worthless attitude that had you where you were in the first place, while real men of power pick uphold the important things you so simply lay aside."
"Without the rules, we have chaos. Without paying attention to the small details, no matter how insignificant." He sneered at Beau and turned back to Tunisa, "We suffer needlessly. If every Tinker carried their responsibilities out as well as you, Tunisa, well I imagine we would all have our heads on a stake by now." Beau could see the anger raging within Tunisa. The gaslamp she held wobbled slightly, her knuckles white from the pressure of her clenched fist.
"Hey now!" Beau jumped between the two Tinkers, "All this over, little insignificant me? Tunisa, my friend, it is alright I will wear the blindfold. I could navigate this place with my eyes closed anyway."
"And that is precisely my point," Royce said. He folded his arms and walked past them disappearing into the shadow of the tunnel.
"Him and all those other highborn could do with a good lashing," Tunish grumbled.
"Don't listen to him. You would think living the poor life would make them more humble. Tie me up, sister." Beau closed his eyes and grinned brightly. Tunisa sighed and removed a scarf from her waist and tied it over his eyes.
"Hurry up, I don't have all damn day," Royce yelled from the darkness, his voice echoing through the chamber. Tunisa took a deep breath, placed a hand on Beau's shoulder and lead him to Dr. Yarwa's laboratory. The tunnel was cold compared to the sweltering desert heat outside. The tunnel leads downwards steadily and Tunisa helped Beau navigate the small steps they encountered. They stopped at several points and words were exchanged and Beau could hear the opening and closing of passages they passed through. Eventually, they came to a halt.
"We are here," Tunisa said, removing the blindfold.
"What an adventure, too bad I missed the whole thing," Beau said.
"Yes well, I have to return to the surface. Take care, Beau it was nice to see you, don't be a stranger." Her last words had emphasis as she glared at Royce. She turned away and went back out a heavy metallic door. They stood in a chamber, well lit by gas lamps. Along the walls were wooden barrels and stacks of crates all covered and neatly placed. Besides Royce, there were two more Tinkers who stood silently in the room. Beau nodded to them in silence and they nodded back.
"The Doctor will be along soon, some water while you wait," one lanky Tinker asked.
"No," Royce said and he stood, in his usual stiff manner, arms crossed at his back. Beau looked him over and went over for an earthen mug. He took the water and thanked the tall man. He sipped slowly and waited. Across the room was another heavy door made of metal, copper in color. After some moments the locks could be heard on the other side. The door swung open and Dr. Yarwa stepped out. He wore a black smock, with thick brown goggles over his eyes. The two Tinkers assisted him out of his large gloves and heavy belt, which held many vials and interesting gadgets. All Tinkers wore what they called engineering belts, which they usually kept hidden under their robes. Dr. Yarwa dismissed the two men, who Beau thought to be his lab assistants and he sat down at this large desk. He dipped his pen into an inkwell and began to scribble notes into a large, leather-bound manuscript.
"Come, sit with me, Beau," Dr. Yarwa called not looking up, "Don't mind me, you can speak, I am jotting down some quick notes before they escape me. The mind does not keep as it used to," he said in his raspy, jovial voice. With a quick glance at Royce, Beau drank the rest of the water and walked over.
"How are you Doc?" He asked, "Have not heard word from you in some weeks, have you been held up in this dungeon all this time?"
"This a dungeon?" The Doctor laughed, "If research and experiments are torture, then you can call me Dr. Masochist."
"I don't know about kissing no master, but if research and experiments meaning sitting in gas light out of the natural sun, then count me out."
"Oh my dear boy," the Doctor put down his pen and turned to Beau, "Not Master kiss...nevermind, how have you been, how are the children?"
"We are getting by, but I could use a little help to get some more clothes. They are all looking worn and you know the nights are getting colder."
"Aye, indeed it is the changing of the seasons! I can help you in that regard, also remind me before you leave, I have some fireworks I would like to gift them." Royce coughed loudly from the back of the room. The Doctor stood up and went over to another table, inviting Beau to follow.
"I can feel Mr. Royce piercing a hole into the back of my head, so let us proceed to business." The Doctor began pulling out several stacks of notes.
"Before you proceed," Royce finally spoke, "I would like one last chance to persuade you to reconsider. The boy, no matter how good he is at being a thief, is not a Tinker and thus I don't feel it a wise choice too…" Dr. Yarwa cut him off with a wave of his hand.
"Peace, Mr. Royce. As I stated before, I trust Beau. He has handled many a sensitive and dangerous task for us in the past. He would have been a Tinker long ago if not for his own personal choices, I have offered the post to him on more than one occasion. He is an honorary Tinker and a true champion for the city. He looks out for our future, the children. He is most trustworthy in my book." Dr. Yarwa removed spectacles from his breast pocket and donned them on the tip of his nose. Royce reluctantly conceded as they had the discussion before.
"Beau you already know about Ember and its importance in all we do, yes?" Dr. Yarwa said, looking at Beau over the rim of his glasses. His eyebrows were black and bushy, his salt and pepper hair full and long over his slumped shoulders.
"The Ember is the fuel you use for explosives and it powers the empires machines," Beau replied.
"Precisely." The Doctor said, "And I have spoken to you about its use in transmutation and physical manipulation, yes?"
"You have." Beau said, "But these are things you cannot accomplish. You do not have access to empower your Ember." Dr. Yarwa smiled and Royce suddenly took a deep breath. Beau thought the man looked anxious.
"Until now…" Dr. Yarwa said as he brought forth an old scroll. It was broken and torn on the edges, a page that seemed to have been removed from a book. Looking through his glasses and leading with his knobby, wrinkled finger, Dr. Yarwa read a short passage from the page.
"Ember, as we have come to know it is derived from an alien element fallen from the heavens. This substance is believed to be heated and upon entering the upper reaches of the sky cools down into the Ember fossil we come to know. What we find are scattered bits and pieces of what we believe to be a much larger and highly concentrated substance. After much studying, we have concluded that even larger samples exist, much deeper in the earth. These will be the origin of the Ember fragments, a more concentrated element. A core. What we now called 'Pure Ember' in actuality is 'Corrupted Ember', the pieces discarded from the source." Dr. Yarwa looked at Beau for emphasis. He continued.
"The elemental Ember that glows blue must come from a source. Though it was thought that the original source must still be in the depths of the stars, beyond our reaches, we now believe that these cores must have come long before the creation of life and landed deep in the earth or oceans. The richer substance is speculated to be of a dark green hue, which only becomes the light blue we know once it separates from the Ember core and loses some of its energy. When we combine the Ember fragments, the center seems to try to replicate this power as we concentrate it, giving off the true essence of the green glow. Yet we cannot recreate a core with the fragments, because no power exists strong enough to stimulate the element. The only chance would be to find an actual 'Ember Core'."
Dr. Yarwa put down the page and turned to Beau and Royce. He stood up and placed his hands behind his back and stood next to Royce.
"Beau," the Doctor began, "We have a strong belief such a core exist."
"This sounds like a powerful piece of rock, Doc." Beau said, "Did the empire create such a thing?"
"No, they did not." Dr. Yarwa replied, "But from what I read you, this research long lost and recently stolen from an empire envoy, we have successfully created the tool that could find this Ember Core. We might be in luck of also having the best chance of finding it in our own backyard as well."
"What does that mean?" Beau asked.
"You see, it has been reported for several years now, since the opening of the Zuri Mines, that the miners have been getting strangely sick from exposure to the Ember."
"Yes, but Ember sickness is well known and documented, how does this prove that mine leads to an Ember Core?" Beau asked.
"That's just it! The Ember sickness happens over years of unsafe exposure to Ember, yet in the Zuri mine, a digger can fall sick with symptoms after just a few months. Symptoms that should take years to develop. The Ember in Zuri is rich, we know this, but now we know why, Beau. The Zuri Mine holds a secret. There is an Ember Core and now we can find it!"
"I see," Beau replied thoughtfully, "So if you can find the thing, what I'm I doing here again?"
"Clever boy," The Doctor said as he went to his workbench. He removed a black cloth bound with hemp string from an iron box, "You see, no one has made it in and out of the Ember Mines more times than you have. Statistically you have the highest probability of a successful mission. I want you...no, I need you to help us search for the Core, using this instrument." The Doctor unwrapped the item and in his hand was a contraption made of bronze with a central glass dome, like a watch. It had a leather band with a small buckle. The center dome had a pin, with small cogs and knobs, and a long glass tube with blue Ember inside.
"This some new and improved Timekeeper?" Beau said reaching for the object.
"This is not a toy!" Royce growled, "That is the most valuable item on this continent. I can't believe you would dare put it in this urchins paws." Royce glared at Dr. Yarwa.
"This boy is the only person I know who has gotten in and out of those black mines successfully. He went in and came out, every time with whatever we needed. Can you make that claim? Do you know of anyone else who can?" Royce had a face of stone and his jaw could be seen grinding under the tight skin of his face.
"I did not think so," Dr. Yarwa continued, "No Beau, it is not a Timekeeper, but an instrument used to measure Ember Waves. It is similar to the machine used by the Ratmen to locate our devices. This one is unique in its design. It is smaller, emits a smaller Ember decay itself, so it would be hard for the enemy to pick it up with their sensors, as long as it is not turned to full power. Again, do not turn it to full power, the Ember decay it will give off will surely register on the Ratmen's readers. At half power it should be enough to gather the data I need. I only need to know if the Core is nearby. The blue ember in this tube will let you know. The closer you are to the concentrated Ember, the brighter it will glow and the pin will gravitate toward the Core. I have been testing it over the last few months, it should work."
"So I am to wear that thing, sneak into the Mine and search for traces of the Ember Core?" Beau replied.
"Yes, precisely." Dr. Yarwa said, "Simple yes? It is a powerful instrument and not that kind of thing we want falling into the empire's hands. You are instructed to destroy the Ember Locator if you are pressed by the Ratmen, though I doubt it will come to that."
"Seems simple enough," Beau said, "What's to be my reward?"
"Name your price!" Dr. Yarwa said, "I can give you double for the job."
"How about, double for the job," Beau replied, "And price and a half for any additional Ember nodes? I am sure this thing can locate some pretty potent Ember down in those mines."
"We would rather you focus your attention on locating the Core, Beau," Royce said.
"Indeed, I agree with Mr. Royce," Dr. Yarwa added, "It is of most importance. Map out the area the best you can once you have an idea of where the Core could be and report back to use right away."
"How will I tell it is the Core?" Beau said, "It could be just a large Ember Node."
"You will know, Beau," Dr. Yarwa said, "No Ember, no matter how concentrated will tip the vial within out of its blue hue, but I theorize that the Ember Core will empower the vial within to burn white! That is how you will tell the difference, the power of the Core will be astronomical, Beau." Beau thought it over for a moment. It seemed simple enough, he thought and he understood why he was the best person for the job. The instrument was delicate and they wanted to ensure success.
Dr. Yarwa took a moment to show him how to turn it on and off. He was shown how to adjust the power level and strapped it upon his wrist to make sure it fit snuggly. It was a large and awkward, but he figured it would have to do.
"Remember, do not turn up the reader higher than you were shown," Royce said, "Once you locate the general location of the Core, do not attempt to take it, return to us first."
"I think I got it, chief," Beau said.
"This is not a joke, boy," Royce said, he looked at Dr. Yarwa, shook his head and walked away. Dr. Yarwa escorted Beau to the door of his laboratory where one of his assistants were waiting.
"God speed, Beau," Dr. Yarwa said patting him on his back. The doctor handed the Ember Locator to Beau, wrapped snuggly in the cloth and he put it into his pack. Patting his pack, Beau turned and made his way outward, escorted by the lab assistant. Dr. Yarwa closed the door and looked at Royce, his back to the doctor, his arms folded behind. Royce turned to look at the doctor, his face in a sneer.
"I know, I know." Dr. Yarwa said dismissing the angry Tinker with a wave, "But you will see, the boy will be successful. We will find the Core and this will be the key to absolute victory."
"You do not even know what this Ember Core really is," Royce said.
"It is a magnificent artifact that will bring the fall and ruin of an evil empire," Dr. Yarwa replied, removing his spectacles and rubbing his tired eyes.
"We will see. We will see," Royce walked out of the Lab and left the Doctor alone in the room.
fantasy
I am a licensed real estate agent in New York City, currently working on my Broker License. I enjoy blogging about NYC real estate, creative writing and my family. Currently I am trying my hand at Steampunk and it is tons of fun!