Eléni & M Move to Athens - Part 32
Anthi "Mon Amour"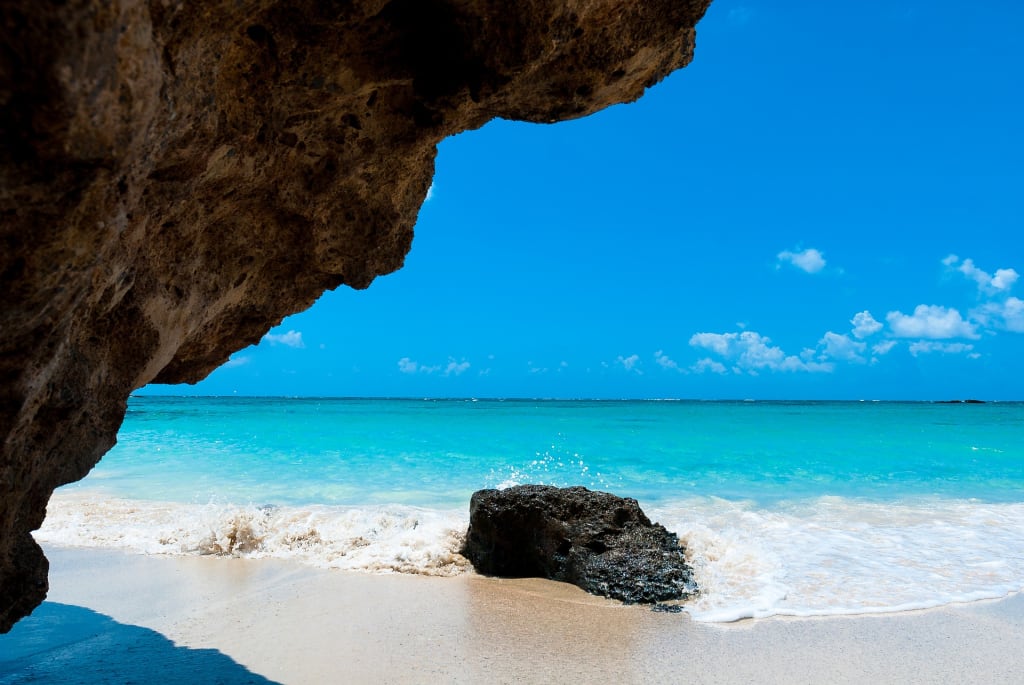 Image by jarekgrafik on Pixabay
This new series has its history in the form of several short stories, several poems, and a 13-part series that is linked at the bottom via Part 31 of this series. Anthi Psomiadou has repeatedly agreed to play the role of a fictional character also called, Anthi, as she had played her in the first series, but with the name, Anthi Kanéna, in this series, which she has wisely chosen herself. O Anthi Kanéna! Your last name may mean "no body" but a body you have, especially when I hold you and refuse to let go.

Greek is a musical and prolific language, that gives a soul to the objects of sense, and a body to the abstractions of philosophy. Edward Gibbon
Anthi, mon amour (my love), means that she is everything. I cannot say it to a tree or anything else or anyone other than her, not even Eléni. I love Eléni but I need Anthi to exist. I lived without Eléni before but I could never live or survive without my Anthi. O Anthi! I feel you both awake and asleep. Who else can say it?
"I can, my M, mon amour. I can say it too. I also feel you both awake when I look at you and asleep when we find ourselves in the same dreams. I can say it and I am saying it loud and clear," my Anthi declared in my mind.
I was standing in the other room and I had to sit down. She was still in her bed when she said it to my mind and my heart. Both of them, like a couple in love, heard her say it as clearly as the sea of Crete. I wanted to scream her name but only whispered it as if it was a prayer. Anthi! Where have you been all my life?
"I was here, in Greece, waiting for you to arrive, and you finally did. I did not wait in vain. You wrote to Goddess Athena and she brought us together. She is your Greek connection. I am your vessel. I am here for you, no matter the circumstances. We are together in spirit, and I wear your soul like a ring. It is the most beautiful ring I could ever want, and I wear it in my heart."
As you know, my beautiful Anthi, With clarity and quiet, I look upon the world and say: All that I see, hear, taste, smell, and touch are the creations of my mind, are true words that represent the first duty in the preparation towards immortality in the infinite universe according to Nikos Kazantzakis, a giant of your modern Greek literature. All that I see, hear, taste, smell, and touch is you, Anthi, and you are real like the blue sky and my aching heart when you are away from my senses. But I can sense you in my mind. I can see your face, I can hear your words, I can taste your mouth, I can smell your beauty, and I can touch your soul all at the same time. My mind is Anthi-flooded. There are so many flowers looking at me as if I was both the Sun and the rain, yet you are everything. I am only a shivering vase that needs to contain you in order to mean anything.
"O M, mon amour, I am completely wet, but not where you think and love to remain. Well, I am wet there too, but it is not what I want to say. My mind is wet with your words. My skin is warm. My face feels rosy. My feet want to run to you, so I can embrace your frame with every fiber of my being. Where have you been all of my life? I wondered about you and then I met someone. He was not you but he was somebody. Delphine was the result. I love to see you holding hands. I knew that you will like each other. Uncle M and Niece Delphine. It sounds pretty amazing to me."
Delphine was only a surprise the first few minutes. I quickly saw you in her. I saw my Anthi in your Delphine. I wonder if she does not feel something about us. I like her. How could I not? Only half of her genes are from you, but they seem to encapsulate all of you, Anthi, mon amour. Is she still asleep?
"Yes! And I think that she is dreaming from the look of her restless eyes. I wonder what she is dreaming about. I am happy that you two are so in tune. She normally does not get attached to new people, but with you it happened almost instantly."
Perhaps she senses our closeness and the way we look at each other. I am afraid sometimes that my eyes may betray all my feelings for you. They say that the soul can be seen in them. I only want to see you. You are my soul, literally. How does it feel to carry two of them?
"I feel loved by you from the inside. Even your soul loves me. You are always with me, my M. Do you understand? Even when we are apart, I feel you inside, especially in my heart. It seems to move around. I even felt it once in your meaning of life. I figured that it was exploring my body. But it seems to have settled in my heart."
Too bad that I cannot feel what my soul feels. But we may have a new lease on love. We did not discuss it because we were afraid to in case it was untrue. We kissed earlier during daylight. Did our dear goddess give us more time?
"I was also reticent to talk about it. Make love to me, my M! It is the only way to find out if it works in the Sun."
Our minds were already connected throughout this mental conversation, and any further step was thus easily initiated. We kissed and it felt like in our dreams, except that we were not dreaming. We were thinking, imagining, creating, making love in realtime. None of the five senses seemed to be involved, yet all that we saw, heard, tasted, smelled, and touched were the creations of our minds. We were together. We were making love. This was not a dream. Goddess Athena did not pull any strings. I kissed my Anthi and captured her tongue. It was generous. She was famished. I was fervently inflamed. I wanted every part of her but felt that time was not on our side. Our dreams lasted all night, but here, in daylight, it all depended on the others, Eléni and Delphine waking up. We knew that we did not have much time. But love cannot be rushed. Love needs time. There is space-time but there is also love-time. It is another continuum. I continued to kiss Anthi but caressed her body wherever my senses led my hands. I touched her breasts, each separately, and then both at the same time, smiling at her protruding nipples. Her back was next as I traced her spine from top to bottom and vice versa. Her ass was waiting for its turn, and when I touched it, I felt its softness traverse my skin. There was so much more of Anthi to love, so much Anthi to cover with kisses and sheer passion. I kissed her knees and counted her toes. There were obviously ten. I just wanted to make sure in this blissful reverie. Her pussy was wet and ready for a tête-à-tête. It was one head and my tongue was the other. I lost myself in its embrace until Anthi climaxed. There was a problem, though. She screamed from joy and Delphine awoke.
I was not disappointed at all, if it crossed Anthi's mind, which it surely did. I felt extreme joy. We could make love both before the Moon and in sight of the Sun. The Moon offered limitless dreams and the Sun offered a limited reality. We loved them both, especially that they complemented each other. It was Anthi-heaven for me and M-heaven for her. I just needed to hold and kiss her hand when possible to make our situation bearable for the time that it would take to be completely together.
We left the hotel at 10:05, Anthi driving one car with the same three passengers as before, and Patrick thus driving the other car also with the same party of three as before. Delphine called me Uncle M, and our goddess soothed Grandpa's and Grandma's bones like no drug or activity could ever do. Eléni enjoyed sitting next to Anthi, and Grandpa was still trying to figure out Patrick. What a prick!
...
...
I thank Anthi Psomiadou for her wise comments and suggestions, and the laughs that she discovers. I was thinking, before writing this part, that life is indeed unpredictable on the personal level. Almost anything can happen. I started writing about the plight of trees, fell in love with them, and then discovered that I also loved their flowers, especially those that are blue and white like the colours in my heart, and mind when I think about them. I asked the following question in the previous part: What else can I tell the real Anthi besides, thank you? I can tell her much more but I will wait for the right occasion.
...
fantasy
Medical writer who prefers to read and write fiction and some nonfiction, though the latter may appear at times as the former. anthi-and-m.com
Receive stories by Patrick M. Ohana in

your feed