Eléni & M Move to Athens - Part 28
Anthi No Matter What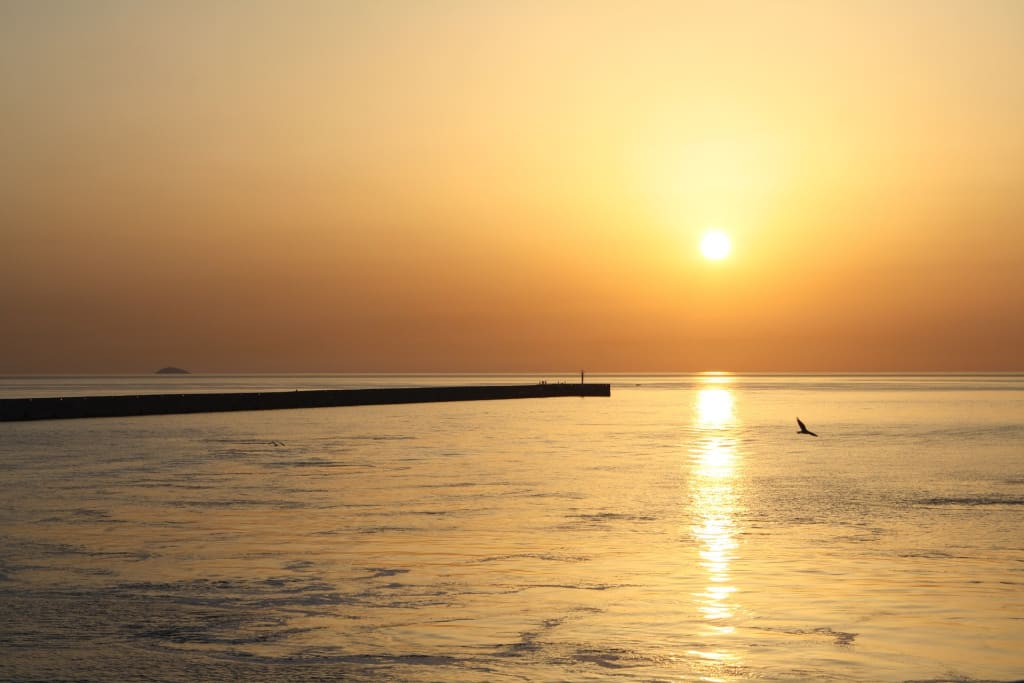 Image of Heraklion Port by JoyfulCrete on Pixabay
This new series has its history in the form of several short stories, several poems, and a 13-part series that is linked at the bottom via Part 27 of this series. Anthi Psomiadou has graciously agreed to play the role of a fictional character also called, Anthi, as she had played in the first series, but in this series with the special name, Anthi Kanéna, which she has chosen herself. It even rhymes with Athena. I will continue this thought at the bottom.

Reach what you cannot. Nikos Kazantzakis
Anthi looked angelic. I sometimes wondered if she was an angel of some kind. She was perfect, and no human was ever perfect. Athena was, but she was a real goddess. Eléni was very close, but my heart belonged to Anthi now, and what we had together surpassed anything I could have ever imagined between a woman and a man. Anthi loved me but it still hurt. I did not want to possess her. Perhaps the thought of Delphine's father bothered me. But I reasoned that he was there before me, and it was no one's fault, all being part of what some have the audacity to call beautiful. I mean life, of course. What else? "Life is beautiful" is an insult. It could be, but it never is. Life is manageable at best, always involving some give and take. I would give anything for Anthi, even my soul. But it seems that I had given it already, and to her, but I do not remember when. Was it under the olive tree in Athens? Was it sometime before? Was it when she was born?
We left Knossos somewhat sad. Stones, various artefacts, and legends seem to be the most that some people could leave behind before disappearing forever. Does it matter what we leave after we are dead? It matters while we are alive. It feels like our ego following us all the way to our demise. I do not care what happens after I die. I only care about now. I only care about Anthi and her happiness. I want to make her happy, or at least happier. It is Anthi or death. Who said that? I cannot be the first. I love your ass, I told Anthi in her mind to make her smile. She looked at me, with her eyes still shining like the Sun, but I could discern love, and it looked like it spelled M. I doubt that it could have spelled my entire name, which is shorter than Maurice.
Heraklion, Crete's capital city, offered what most little capitals do, namely history and charm. But Greek history and charm are contagious. I was already stricken, first by the real Anthi, then by Athena, and now, incurably, by Anthi Kanéna. I think that I can call this benediction, Anthi'itis. I am Anthi-inflamed. It burns very deeply, but nights are soothing and full of mirth. After stopping for cool sugarless drinks, though Delphine wanted something sweet at first, the Heraklion Archaeological Museum was next, allowing us to continue to visit everything that has gone to oblivion. O Romeo, Romeo, wherefore art thou Romeo? He is gone too, and so is Juliet, but their story lives on. It hurts, though. It always hurts when love is impossible and too brief. O Anthi, Anthi, I see you everywhere, even in my dreams.
As the late afternoon was beginning to become early evening, we decided to remain in Heraklion for the night, checking into the Megaron Historical Monument Hotel, overlooking the sea and the sky. Athena made sure that Anthi's and Delphine's room was next to Eléni's and M's, I mean me. What a goddess! I think that I was crying from joy inside, knowing that in a few hours I was going to be with Anthi again. Anthi let me know that she felt the same by repeating, Je t'aime (I love you), in my mind. Every dream was different so far and as unexpected as Athena herself. We decided to have another feast, though not fully ketogenic. No matter, we thought, as long as we kept the carbs as low as possible. No desserts or starches usually covered it. Of course, we were all free to eat whatever we wanted. Keto was not a religion. It simply suggested and showed that foods were not created equal. Some were better than others, and some were dangerous in the long run. Grandpa and Grandma were proof that one could live a long life without following a keto diet, though most of the foods that they ate happened to be ketogenic as are many Mediterranean fares.
Paradise never needed to be conquered, but humans always felt that they had to possess it as if an idea could be owned. I looked at our goddess and at everyone around the table, save Patrick (what a prick), trying to measure their level of happiness. Athena was difficult to place, so I asked her in her mind. How happy are you, my Athena, my goddess?
"I love you all and I am thus very happy now," Athena replied. "What about you, my M?" Athena then asked.
I have never been happier and I also love everyone at this table, I replied. Patrick has never been happier as well. How could he not, being in love with Athena, and Athena being in love with him? Grandpa and Grandma have loved each other for over six decades and hopefully have a few left. Eléni has been happy since we became lovers after more than two years of my refusing her advances for sentimental reasons. (I covered it in previous stories before the first 13-part series.) Delphine looked like a happy teenager, who seemed to take after her mother in more ways that just the physical resemblance. She was a good kid, which was expected given who her mother was. Anthi was probably happy in her daily life before I arrived like a wounded dove. But I did not know for sure. I did not ask her because I did not feel that it was my place. I only hoped that she was. Does her love for me betray any material on the matter? I do not know and I do not like to assume anything. I think that she will tell me when the time is right. How happy is she, though? I can only speak about her happiness with me, and from what I have seen, heard, and felt, she is the happiest, which warms my heart every time I look at her, even now, while she is chewing a piece of beef souvlaki.
It was our night in white armour, Anthi's and mine, as we fell asleep with a wall between us, but Athena loving us from above. We were sitting in a movie theatre, just the two of us, watching Woody Allen's, The Purple Rose of Cairo, one of his many masterpieces, in which a movie character walks off the screen into the real world and the loving arms of a moviegoer who has been watching him since he appeared as a character. We hugged each other, watching a movie that we both loved, while being aware that it did not end well given that even Woody Allen had chosen reality over fiction. Reality always wins. Were we living a fiction or a reality? We existed in the real world but we lived together in dreams. I kissed Anthi incessantly until we found ourselves on Athena Forever, sailing but without Captain Chloros on board the yacht. We looked at the sea and we looked at the sky and kissed again, but this time, each kiss had intensified tenfold, corresponding to the power of our love. I want to be in your belly, I heard myself say. "I want you in there too," Anthi had replied. I was inside her within a moment, swimming in a pool of flowers of the gods, dianthus, happy and thankful to Athena for loving us so much. I then thought of Anthi's breasts and found myself kissing them and talking to her protruding nipples as if they could answer my question, Where is the milk? I suckled on them for a long time each until I felt satiated, hearing Anthi tell me, "I will always have more for you." I hugged her tightly until I awoke.
...
...
I thank Anthi Psomiadou for her kindness and support as demonstrated by her numerous comments, suggestions, and perceptive remarks, which always make me think at least twice about the story at hand. Athena versus Kanéna may seem easy to assess as to the sure winner had it been a contest. If Patrick was writing this story, Athena would have won every time. M is writing it, and while he loves both Athena and Eléni, he is deeply in love with Anthi Kanéna, which can only mean that for him, Anthi will always win, no matter what. ANTHI NO MATTER WHAT!
...
fantasy
Medical writer who prefers to read and write fiction and some nonfiction, though the latter may appear at times as the former. anthi-and-m.com
Receive stories by Patrick M. Ohana in

your feed