Does The Seven Realms Have a Book 5?
Find out when The Seven Realms will release Book 5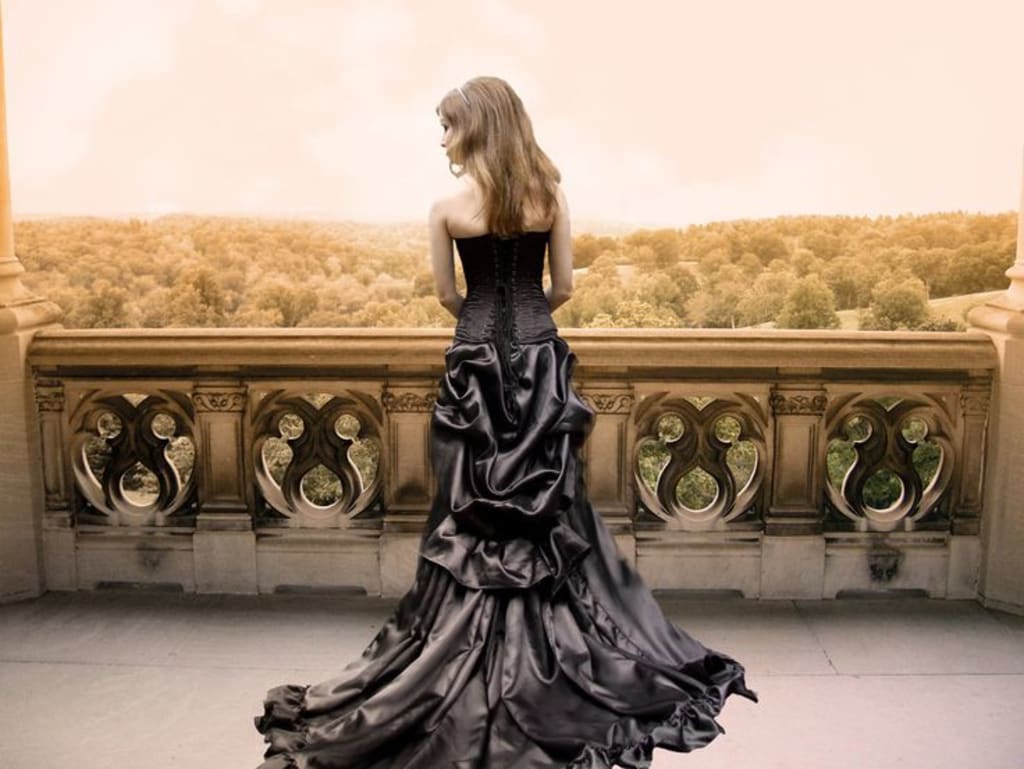 Raisa ana' Marianna | Fanart by Ich852
The Seven Realms is one of the most-popular book series for Adventure & Young Teenage Romance.
Because of it's dedicated following, I've written an in-depth review on it that you can check: The Seven Realms Series - Should You Read It?
We answer the question if The Seven Realms have a book 5.
Does The Seven Realms Have Book 5?
Unfortunately, the series ended by book 4 The Crimson Crown.
Which serves a conclusive ending for both Han Alister and Princess Raisa ana'Marianna.
That's not exactly a bad news,
Since the author also wrote another book series that is set 20 years later after called The Shattered Realms.
Here's What The Shattered Realms Is About:
The Seven Realms Unofficial Sequel begins with Adrian sul'Han, often known as Ash, is a trained healer who possesses a great magical gift—as well as a passion for vengeance.
After a string of murders throws the Fells queendom into disorder, Ash, the son of the queen, is driven into hiding. Ash is now closer than he's ever been to assassinating the guy responsible, Arden's wicked king.
Can Ash, as a healer, use his abilities to take a life rather than save it?
A blood-based curse.
Jenna Bandelow, who had been abandoned since birth, was told that the strange magemark on the back of her neck would make her a target.
Jenna assumes, however, that the King's Guard's continuous quest for a girl with a mark similar to hers has more to do with her role as a saboteur than any birth-based curse. Jenna isn't sure why she's being pursued, but she knows she can't be caught
Destiny's fiery hand,
In Arden, Ash and Jenna's paths will eventually cross.
They'll come to each other's rescue in ways they can't yet comprehend, having been thrown together by happenstance and united by their loathing of the monarch.
This riveting narrative of dark magic, terrible dangers, and two unique characters on a knife-sharp balance between life and death is set in the setting of the acclaimed Seven Realms series a generation later.
Get The Book On Amazon: click here

If you've read this far, we included some of the juicy answers that the author Cinda Williams Chima got from the book, you can check the full article here
Will There Ever Be More Books In The Seven Realms Series Or Set In That World?
I recently read Cinda answers this question on her blogspot and I cannot not place it here.
Who says I am?

I felt the need to provide some closure to readers, and at least a temporary happy ending for Han and Raisa.

Come on, don't you think they deserved it, after all they've been through?

And don't you hate it when a series goes on and on and on and you get the impression the author is milking it out of greed? I'd rather have people asking for more than hitting the exits before the series is over.

So--I don't have specific plans for more Seven Realms novels at this point.

Obviously, it's a big place and with many stories to tell. I know a lot of the challenges and disasters that lie ahead for Han and Raisa, because of The Star-Marked Warder. So I may yet return to the Seven Realms. It depends, of course, on how these books do, publisher interest, and like that.

Certainly, it's a place I feel comfortable living—and writing--in.

-Cinda Williams Chima
I have a great idea for your next book! Shall I email it to you?
Please don't.

I'm sure it's a great idea - for you to write! I've never been the kind of writer who can write fiction to order. I can't imagine writing to someone else's outline - it's like forcing my feet into someone else's shoes. Besides, I have so many ideas of my own that I'll never live long enough to write them all. New ones coming along all the time.

I wish I could write faster.

Don't be discouraged. The fact that you are extending my stories and following my characters around tells me that you're thinking like a writer.

What if?

What if?

What if?

That's how it starts.

That's what I used to do with my favorite books, movies, and TV shows. It's great mental exercise for a writer (and a source of some great fan fiction, I'm sure!) Eventually you will be able to put the parts together in your own stories.

-Cinda Williams Chima
Why Do You Write Fantasy?
Even though I was a scientific person in my day job, I've always been interested in magic.

When I was a kid, I was sure I could figure out how to fly. My mother's family came from southern Ohio, and they told magical stories involving witches and strangers at the door.

My grandmother had what they call the "second sight." She used to tell fortunes with cards. Whenever we would go over to her house, we would beg, "Tell our fortunes, Grandma!" She said when we got older she would buy a trailer and we would travel around the country, telling fortunes and playing our guitars.

I've always loved reading fantasy - though I read other genres as well. The element of magic provides more options when it comes to conflict - which is what stories are made of. I've always been fascinated by the notion of power - and the fact that some people have more of it than others
What Did You Read When You Were A Teen?
First off, anything about animals.

My mother read the Beatrice and Ramona books to me. I burned through the Hardy Boys and Nancy Drew books; my parents had a friend with shelves and shelves of them. I just kind of moved into grownup books then.

There weren't so many books aimed at teenagers in those days.
Who Are Some Of Your Favorite Authors?
I read a wide variety of authors, fiction and nonfiction.

Some I like include Alice Hoffman, Anita Shreve, Barbara Kingsolver, Anna Quindlen, Sara Donati, Charles Frazier, Tad Williams, George R.R. Martin, Jean Auel, Diana Gabaldon, Tracy Chevalier, Catherine Gildiner.

Some young adult books I enjoy include works by Jonathan Stroud, Tamora Pierce, Kristin Cashore, Suzanne Collins, Megan Whalen Turner, J.K. Rowling, Cassandra Clare, Holly Black, and John Green - plus many others. There are so many good books out there right now.

About the Author:
Jed Silverlake is a brand journalist & storyteller who has written SEO-driven articles that rank #1 in Google.
He has published and written articles for humble startups, e-commerce businesses, up to Fortune 1000 companies & private clients. For more content similar to his, you can follow his Medium profile.
Want me to write your story that ranks #1 on Google? Contact me and I just might write an article about you!
Amazon Partnership Disclosure:
We are a participant in the Amazon Services LLC Associates Program, an affiliate advertising program designed to provide a means for us to earn fees by linking to Amazon.com and affiliated sites.
To put it into simple words, there are affiliate links included in this article. If you happen to purchase through our link within 24 hours, we could earn a small commission (at no additional cost to you)
By doing that will help support my writing journey immensely. For that I'd like to personally say thank you.
Reader insights
Be the first to share your insights about this piece.
Add your insights