Diego Luna Confirms Filming Has Wrapped On 'Andor' Season One
The Star Wars Spy Thriller Enters Post Production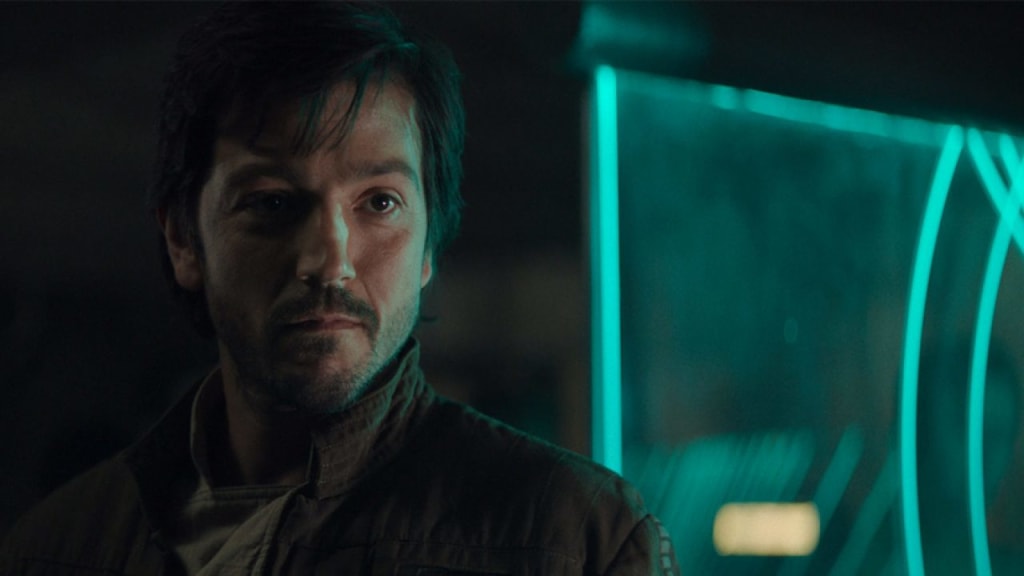 With the plethora of Star Wars content coming to the Disney+ streaming platform, fans have been keeping a close eye and ear out for any news coming from the galaxy far, far, away. 2022 promises to be a Star Wars heavy year with Book of Boba Fett, Obi-Wan Kenobi and Season 2 of The Bad Batch all on the slate. With the recent revelation that Andor has finished shooting and has entered post-production, it is all but assured we can expect the Rebel-centric show in the near future as well.
Luna delivered an intense and impassioned performance as Cassian Andor in Rogue One, as a Rebel spy and black ops operative going behind enemy lines, sabotaging Imperial resources, and "doing terrible things in the name of the Rebellion". In an interview with Deadline, Luna spoke briefly about his return to the Star Wars universe. The comment that drew the most interest from fans is as follows;
"To be honest, it's been such a blessing to do this job and to do it under these circumstances. I had the chance to work with a team that I couldn't be more proud of and admire more. It's a hard-core moment to be out there shooting, and we were really lucky. We're done with the shooting now and getting it ready for audiences to see it."
RELATED: These Characters May Very Well Be Featured in 'The Book of Boba Fett'
Many thought that his short but illustrious Star Wars career had come to an end when his character didn't make it off the beaches of Scarif in the climactic act of Rogue One. It appeared that the Rebellion and audiences had all suffered a great loss as Cassian Andor had proven to be good in a firefight, quick-thinking, and a creative problem solver. Many chalked this up as another instance of Star Wars killing off a cool character much too soon, in a similar vein to Boba Fett, Darth Maul, or the Sith bandit leader from The Duel. Fortunately, Andor's backstory will receive some much needed fleshing out in his upcoming prequel show. One of the lines that caught audiences attention regarding this violent past was Cassian saying that he had "been in this fight since (he) was 6 years old". Whether that means he has been fighting Imperials that long or if he saw the ravages of the Clone Wars is a question that many want answered by the upcoming show.
With Rogue One being among the least critiqued of Disney's Star Wars offerings, and Luna's performance being one of the brightest spots of the film, it seemed only natural to bring Luna back into the world of Rebel espionage. The streaming slate offers some steep competition for Andor, with Kenobi reportedly wrapped in August and Book of Boba Fett recently given a December 29th release date, some may argue that Andor has slipped through the cracks. This is mostly due to the fact that Fett and Kenobi are both legacy and fan-favorite characters who have been rumored to have their own movie or show in the works since before the Disney buyout. These long overdue stories are certain to generate more hype in the fan community than a relatively new character like Cassian Andor who was a somewhat surprising choice as the centerpiece of a series. This could put Andor on a path to success however, as a dark horse candidate to make a smash hit show. With low expectations, the budget and resources of Disney at their back, and a star-studded cast, we will watch Andor's series with great interest.
READ NEXT: Ranking The Top 10 Most Powerful Jedi Of All Time
Written by Weston Erickson
Source: Screenrant
Syndicated from Culture Slate