Did Alec Guinness Really Hate 'Star Wars'?
The Saga May Not Have Been His Favorite Role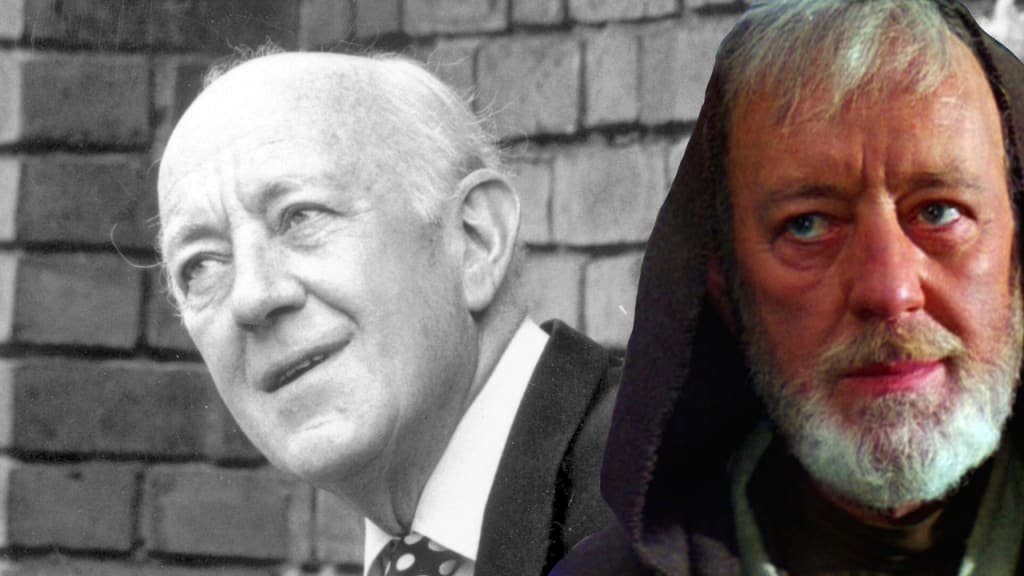 The first Star Wars movie (later renamed A New Hope) introduced the legendary Alec Guinness as Obi-Wan Kenobi. Guinness was an acclaimed actor who had already won important prizes like BAFTA and an Academy Award by the time he did Star Wars.
Sir Guinness commented on multiple occasions about his participation in the franchise, regularly changing his tone and enthusiasm about the films. It was clear that the actor never enjoyed the Star Wars fervor among the fans, which led many to claim Guinness actually despised the franchise, but did he really hate Star Wars?
RELATED: Top 10 Interesting Behind The Scenes Facts About 'A New Hope'
Early Impressions of A New Hope
"Science fiction – which gives me pause – but is to be directed by [George] Lucas who did American Graffiti, which makes me feel I should."
- Alec Guinness penned to his friend Anne Kaufman
Sir Guinness was outspoken about his dislike for science fiction films. When he got offered the role of Kenobi in '75 he wrote a letter to long-time friend Anne Kaufman where he referred to the film as "fairy-tale rubbish". Despite the harsh comments written to Kaufman, he also mentioned the possibility of accepting the role, which he later did after convincing Lucas to improve the dialogue written for his character. He ultimately accepted the role because he admittedly felt compelled by the story. After filming started in March of '76, he wrote to Kaufman again to share that he wasn't "enjoying the film."
Guinness did have an impact on his character's story arc for A New Hope when he suggested to kill off Kenobi so he could be a more effective mystical mentor. What Guinness did not mention to George Lucas, is that his intention was to avoid "rubbish dialogue" which he thought made the character of Kenobi unclear and unbearable even after the changes he suggested in the script.
Sir Guinness did eventually change his tone and praised Star Wars as a staggering film, with the warm-hearted moments making the movie a vivid experience. In an interview on Parkinson Talk Show, Sir Guinness claimed that the fascination of Star Wars was "a marvelous healthy innocence, great pace, wonderful to look at, nothing unpleasant." In the conversation with Parkinson he predicted that "people are gonna read too much into it, it's a simple... stuff for all ages." After the strong fan reaction toward Star Wars ended up happening immediately after its release, Sir Guinness became more and more tired of the films.
Years After the Original Trilogy
In his 2003 autobiography, Guinness explained how the charm he first saw in the movies later became a nightmare;
"A refurbished Star Wars is on somewhere or everywhere, I have no intention of revisiting any galaxy. I shrivel inside each time it is mentioned. Twenty years ago, when the film was first shown, it had a freshness, also a sense of moral good and fun. Then I began to be uneasy at the influence it might be having."
The actor was unsettled about the films' fans, whose devotion he found "obsessive" at times. He admitted being personally "mystified" by the Star Wars phenomenon. In 1980, Guinness was approached by a 12-year-old boy who joyfully told Guinness he had watched Star Wars more than 100 times. Sir Guinness, horrified, negotiated his autograph in return for the promise that the fan would never watch the movie again.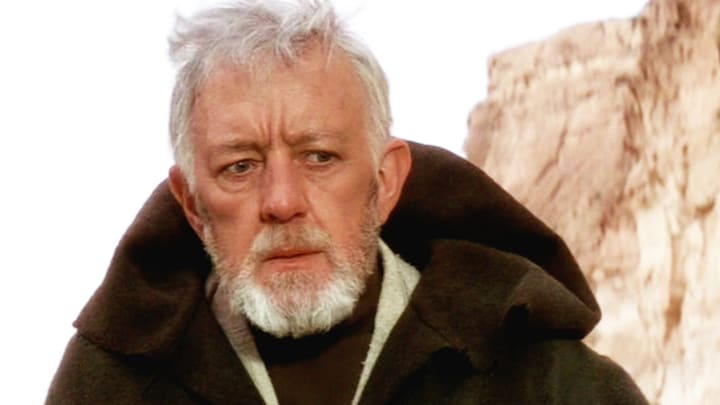 Did he Hate Star Wars after all?
The overwhelming reaction of the audience for the franchise made Guinness grow resentful of it in his later years. For an actor that was already established in the industry and spent years shaping his career before Star Wars, to be reminded ever after for a role as a supporting actor in a fantasy film was nerve-wracking. "Apart from the money, I regret having embarked on the film", he mentioned during an interview for The Guardian.
Sir Guinness did not hate Star Wars for what he thought it was, an innocent film for all audiences that should not be given further attention, he grew to think negatively of his experience in the franchise because of the hectic fan reaction and his earlier career being forgotten in the history books in order to highlight his personification as old Ben Kenobi.
Despite the hard times that Star Wars gave him for years, in his 2003 autobiography he ended his remarks on Star Wars by raising a positive side of participating in the movies;
"Let me leave it by saying I can live for the rest of my life in the reasonably modest way I am now used to, that I have no debts and I can afford to refuse work that doesn't appeal to me."
READ NEXT: How Princess Leia Was Inspired By A Mexican Freedom Fighter
Written by Alex Velb
Source(s): Business Insider, Express UK, Robert Ebert, Space.com (Archive), The Guardian, Time Magazine
Syndicated from Culture Slate