David Prowse Of 'Star Wars' Fame Dies At 85
Actor Best Known For Playing The Man Behind Darth Vader, Dispute With Lucasfilm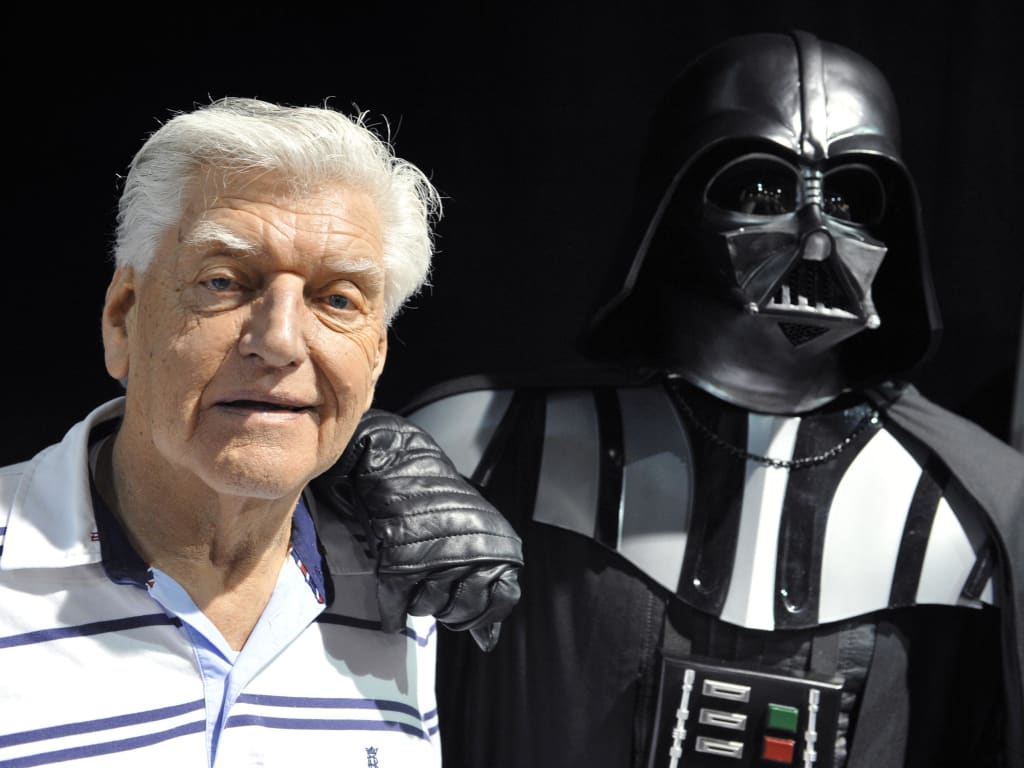 https://news.wjct.org/sites/shared/pmp/styles/x_large/pmpshared/202011/31872181-67bc-4343-95d4-fe73a8136a93.jpg
The Star Wars universe is in mourning today (November 29, 2020) as it was announced that #DavidProwse, the actor who embodied the physical form of its supervillain #DarthVader, died after a brief illness at the age of 85. While the bodybuilder-turned-actor Prowse was best known for his role in Star Wars, he also came to be known for his disputes with the studio behind the legendary series of films as well.
Anyone not quite familiar with the #StarWars universe might be unaware that Prowse only provided the physical form of Vader. After all, it was #JamesEarlJones who was perhaps better known as Darth Vader, given Jones provided Vader's impressive voice. However, Prowse had a strong Bristol accent which the filmmakers felt did not provide enough gravitas behind the mask to make Vader an impressive enough villain. So, Prowse, at 6 feet 6 or 7 inches - some reports state that Prowse was, in fact, 6'7" - provided Vader's impressive physique while Jones provided the equally impressive voice.
What might not be perhaps as well known is the extensive strife between Prowse and Lucasfilm. According to Den of Geek, some of this bad blood might extend as far back as the original release of Star Wars, where reportedly, Prowse had no idea his voice was not used in the film until he saw the final cut. For a man who may well have felt a degree of ownership over the role of Vader, this would have been a significant slap in the face.
In an interview published on The Void, Prowse detailed what led to his ultimate falling out with Lucasfilm and the man behind Star Wars itself, George Lucas. Reportedly, a reporter came to Prowse's gym under the guise of doing an interview with him about his weightlifting career. Prowse had been British heavyweight weightlifting champion, so the interview would not have been anything Prowse would not have expected. According to Prowse, midway through the interview, the reporter told him that someone different would be playing the dying Darth Vader, which Prowse scoffed at, given he'd played Vader for six years at that point.
"He asked if I had a call sheet, and he looked at it and it said: 'Dave Prowse, Darth Vader, Studio 1', and underneath it 'Sebastian Shaw, Anakin Skywalker, Studio 10'," Prowse said. "[The reporter] finished the interview abruptly as soon as he'd told me all this and the next day The Daily Mail had the headline: 'Darth Vader to be killed off in the next movie, in an exclusive interview with Dave Prowse'. And that ruined my association with Star Wars."
According to Prowse, he was so badly ostracized that the producers of Return Of The Jedi chose to suit up his stuntman for much of the film rather than using Prowse himself. In fact, Prowse was sidelined for much of the scene where Vader throws the Emperor off the balcony, saving Luke Skywalker but ultimately killing himself as a result. It wasn't until Prowse realized that his stuntman wasn't able to lift the character of the Emperor over his head that he looked at the director and said it was something he could do. Where the production team had spent the better part of a week trying to get the shot, Prowse nailed it in a half an hour.
To be sure, that would have been a crushing blow for Prowse at the time, but still, he was cognizant of all that Star Wars had brought him in his career. He did have a life before and after the legendary film franchise, though; he appeared in A Clockwork Orange, Casino Royale, and in a BBC Television production of Shakespeare's As You Like It.
Prowse ultimately retired in 2016 due to illness and citing a desire to be with family. He will be missed.
star wars
I'm a high school English and French teacher who trains in the martial arts and works towards continuous self-improvement.