Daniel Abella Explores the Cerebral "What If" of Science Fiction
The PKD Science Fiction Film Festival rouses literary fans, science gurus and techies alike, all with questions only the founder and director, Daniel Abella, can answer...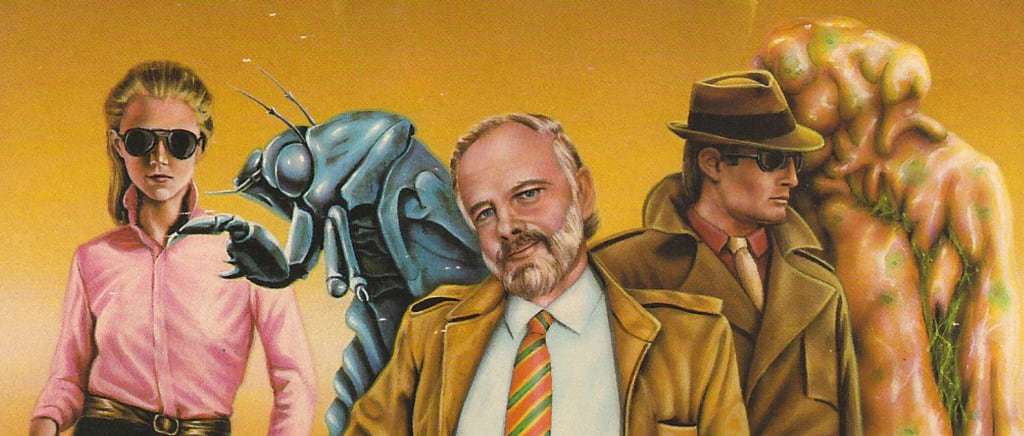 Barclay Shaw cover art for "Clans of the Alphane Moon" by Philip K. Dick.
The legendary Philip K. Dick authored 44 published books and over 150 short stories. Over the generations, sci-fi minds have repurposed Dick's stage of the strange and otherworldly when writing, filming, or creating the future of technological advancement - inescapable dystopian realities. PKD's long, outstanding, and unrivaled legacy has created a ripple effect of his own timeless infamy, portrayed in all of the work he has inspired.
This, and much more, can be experienced at the Philip K. Dick Science Fiction Film Festival.From televised screenings, to after-show discussions with some of the most talented people in the business, the festival is a mothership of idea-engineering; for visitors, fans and participants alike. This is a cultural melting pot that's not only designing, but also writing the very fabric of contemporary science fiction.
Founder and director Daniel Abella says it best himself:
"Just like PKD, we are very eclectic in our thinking and do not subscribe to one single unitary form of entertainment."
You can expect more than the unexpected at the 2018 Philip K. Dick Science Fiction Film Festival. Bear witness to an infinite spectral and collaboration in the unmasking of chaotic realities, redefining negative parabolas, roiling entrances into an array of mirror dimensions, and generating an extremely sophisticated (or terrifying) futuristic technologies when visiting the Village East Cinema between February 23-25, and the Museum of the Moving Image from February 23-24. Herein lie the secret ingredients that engineer a true sci-fi story, which are discussed, expounded upon and diffused in a multitude of contexts.
Read on to experience this exclusive interview with Daniel Abella, the mind behind the PDK Science Fiction Film Festival.
Scientific Futurisms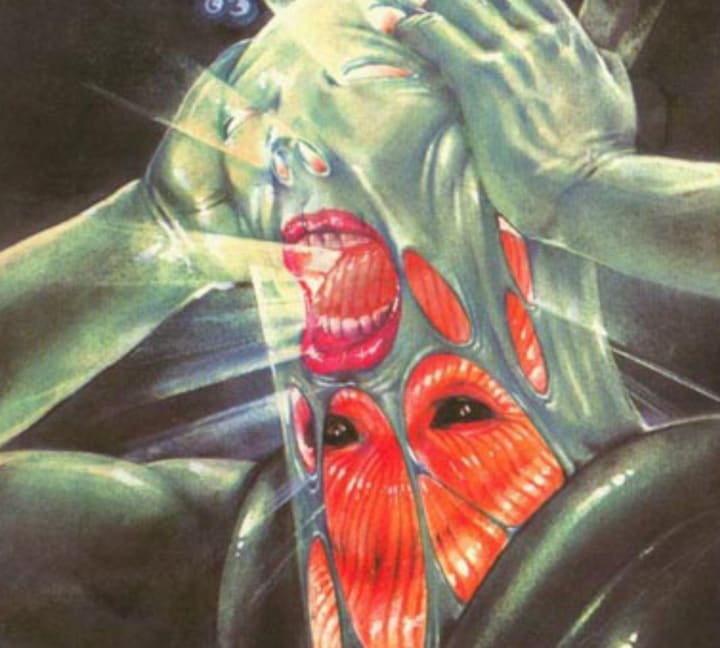 Futurism: What is your definition of "science fiction"?
Daniel Abella: I'd like to refer to science fiction as the science of the future. Every invention, discovery and insight starts in the imagination. True sci-fi has no limits and is not afraid to explore uncharted waters. It is also closer to home than most imagine. It doesn't rely only on special effects but on asking the right questions such as "What If?" We see that example in 2001: A Space Odyssey, Invasion of The Body Snatchers,Ex-Machina and The Arrival.
Tell us about what drove you to create the PKD Sci-Fi festival. Why Philip K. Dick?
The late Ursula K.Le Guin once commented that Philip K. Dick is our own homegrown Jorge Luis Borges. Being a fan of the South American School of Magical Realism, I read many works on PKD. There I found a strong humanistic streak. The concepts of what is real, who we are, what does it mean to be human resonated with me what good sci-fi should be. Moreover, the characters in Philip K. Dick short stories are not superhuman, but flawed and conflicted people like most of us. The PKD Film Festival represents a counter-balance of the flood of superheroes movies coming out of Hollywood.
With shows like "Black Mirror" and "Electric Dreams", where do you expect the genre of science fiction is headed?
We will see more stories dramatizing the impact of technology in our daily lives. One doesn't have to go very far to realize we are already live in a sci-fi world.
Do you believe that science fiction can become "science reality?"
Absolutely. Just look at those Dick Tracy watches or the Star Trek Universal Translator. We have arrived.
Virtual reality, and technology itself, play a humongous role in this year's festival. Do you plan on exploring VR technology further?
Virtual reality is still in its embryonic form. We're all waiting for the next Steve Jobs to create a compelling VR design that will seduce the world.
I see VR as having a significant impact on people's lives over the next few years, particularly in education and healthcare. We will be be able to learn languages faster, pick up skills at lightning speed and evolve by breaking through limited beliefs. With this in mind, we have included some in this year's lineup to highlight the convergence between education and entertainment.
For instance, one demo lineup includes The Last Chair, a simulation of how it feels to be on the threshold between life and death and narrated by Rutger Hauer from Blade Runner. We also have an augmented reality application that creates 3D sound. This brings us back to listening to stories by a fireplace. Lastly, I talk about The Calm Mind, a VR application our company Peak Performance Science is developing in treating anxiety disorders.
Do you believe that future advances in technology, no matter if they're for the purposes of medicine, entertainment, or science, will be beneficial or destructive to society?
Technology is a double-edged sword. It can help us get to our destination sooner but it can also be a clutch. What we need is more wisdom coming from our scientists and computer engineers so that the technology of the future does not end up enslaving us.
Into (and Beyond) Eternity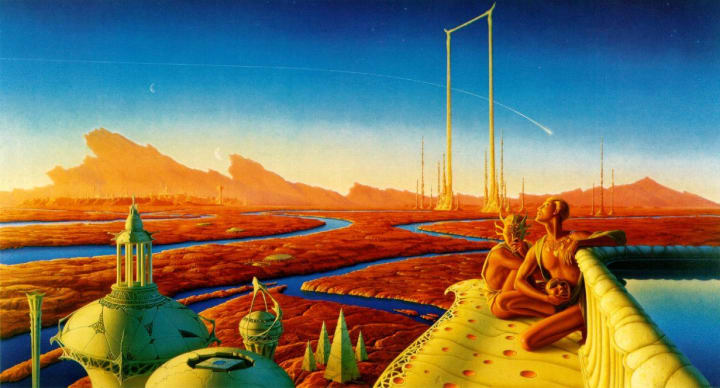 What are you most excited for, in terms of both film and technology, at this year's event?
This year's festival will feature many film premieres, panels and also feel more like a sci-fi convention with many well known actors attending including Armand Assante (The Wanderers), Charles Baker (Alterscape), Michael Ironside (Alterscape) Vincent Pastore (Black Wake), Tom Sizemore (Black Wake), Melvin Van Peebles (Methane Momma) and Chuck Zito (Black Wake).
There will be more interaction between the audience and the cast and crew. In addition, we will feature the documentary The Shaman and the Scientist, which explores the medicinal uses of certain psychoactive plants found in the Peruvian rainforest. The screening will be followed by a discussion with Dr. Dennis McKenna, who with his late brother Terence McKenna, explored altered state of consciousness and wrote extensively about ethnobotany and human evolution. There will also be a documentary called Cyborgs Among Us, which shows the philosophical, ethical and legal implications of going beyond human by letting machines become part of us.
Are you open to inviting even more forms of entertainment, such as video games and maybe even novels to future events?
We are open to working with various technologies as long as they serve the festival objectives of more interactivity and increased wanderlust.
What would be some of your favorite or most cherished entries from from the festival?
Every year we have a few that are extremely memorable including John Alan Simon's Radio Free Albemuth and Henri with Keir Dullea and Margot Kidder. Those are some great films that come to mind.
Your favorite Philip K. Dick book. Go!
VALIS. It is not just about science fiction but about man's place in the universe. This is perhaps Philip K. Dick's most touching autobiographical rendition of his life as told through the two main characters, himself and Horselover Fat. This book is a journey into the inner and outer worlds of Philip K. Dick.
What would you love to tell first time attendees of the festival?
This festival is science fiction with a soul and is a tribal experience that will challenge you, make you laugh, weep, intrigued, horrified, saddened and exhilarated all at once.
Experience the Philip K. Dick Science Fiction Film Festival starting on February 23 at the Village East Cinema and the Museum of the Moving Image in New York City.
For more information, please visit the PKD Festival Website.
interview
About the author
A cosmic adventurer rendering wayward letters into infinite lengths of conception and prose, like quantum streams of pneumatic information
Reader insights
Be the first to share your insights about this piece.
Add your insights