Daily horoscope for today
Daily horoscope predictions reflect on some precautions that a person can take in daily life.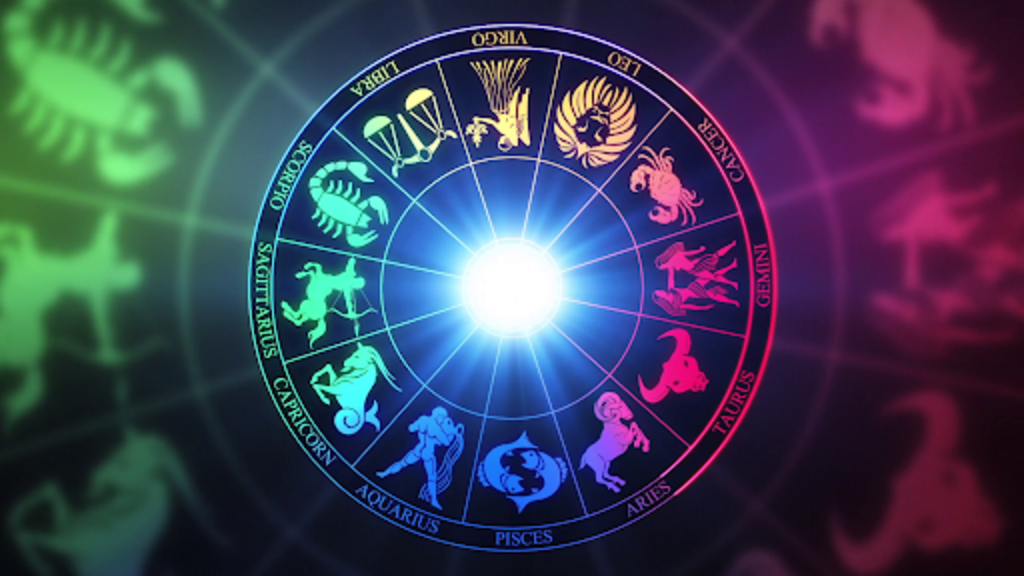 People spend years learning astrology and then help people to navigate to the right path. Once written, Horoscope is one event of a lifetime, but it plays a significant role in our everyday lives. So should we plan all of our acts what Horoscope allotted to us at the time of birth or there is something different we can do? Yes, it is, and that is the transits of planets and our daily acts of life.
How to negotiate our daily acts? Daily horoscopes are one of a generic ways of guiding people for dos and don'ts for a particular day. Now it does not mean that daily horoscope predictions are the basis for making major decisions. Daily horoscopes are a broader indication for persons of different Zodiac Signs to avoid or adopt some specific traits and actions in daily life.
The first thing to read and use daily horoscopes is to know what should we follow: Moon sign or Sun Sign?. The answer is simple to follow Moon sign in Vedic astrology & let Western Astrologers use Sun Sign. The only benefit of using the Moon sign for daily horoscopes is that Moon remains in a sign for two and a half-day than a Sun sign-based reading where Sun remains in a sign for thirty days. So you understand that accuracy based on probability factor will be one-twelfth in Sun sign than the Moon sign-based readings.
A daily business horoscope does not mean that you plan your entire business based on the daily business horoscope. But you can learn about many do's and don'ts for that one day & if possible adapt your actions accordingly. Suppose a daily business horoscope for a particular Zodiac Sign says do not enter into a partnership, it will mean that one should avoid entering in a business partnership on that particular. But it does not mean that one should never enter into a business partnership at all at any time.
Same way, suppose a daily career or profession horoscope says do not change the job today, it does not mean that you should never change the job. But it indicates that a particular day is not good for a change in job. The same thing applies to all other traits for which one reads daily predictions for love life, finance, education & like-wise.
Daily horoscope predictions reflect on some precautions that a person can take in daily life. However, before taking help from any website or other social handles, including Newspapers, one should check the authenticity of the source, nos of followers of that particular source. Further, most importantly, understand whether it gives only guidance to navigate your actions OR ask you to adopt some Totkas or wear any gemstone or perform any rituals etc. If it is so, you don't need any further explanations here.
Daily Horoscope, weekly horoscopes, monthly horoscopes are only a tool of navigation. The best way to optimise results from your Horoscope is to consult any good astrologer once a Year, like many of us, go for Yearly medical check-ups. Take guidance for what is good, what is bad, what will or can happen, and what will not happen in a particular Year. Draw your broader plans & prepare the foundation for a year, and then if you can make use of monthly, weekly, and daily horoscope predictions for your Zodiac sign, you can probably avoid many hick-ups or failures of your life. Don't forget day makes a week, weeks makes a month, which makes a year, and finally all years of your life. So make best use of daily Horoscope says Dr. Vinay Bajrangi.
He further says that following the above pattern can help a person plan acts of life in a better way like a prevention than running to the astrologer when you are in miseries & returning with a list of rituals & astrology remedies. You cannot and should not depend only on astrology remedies. Make the best use of daily Horoscope for career, business, love life because if these are not to guide your major decisions of life, these can be very useful to adapt your daily actions with small dos and don'ts for a day. Treat an astrologer like a friend & guide and not like a Doctor to load you with medicines and surgeries etc.
Whatever astrologer you choose, whatever astrology website you want to depend on, use your wisdom in selecting "who can be" the right astrologer and good astrology website than getting influenced that so and so is the best astrologer or best astrology site. Astrology is all a rule of fairness, and it starts with selecting the good astrologer and good website, do not worry about who is the best astrologer or best astrology site.