Create Visually Stunning Images with Leonardo.ai
A Revolutionary and Cutting-Edge AI Art Generator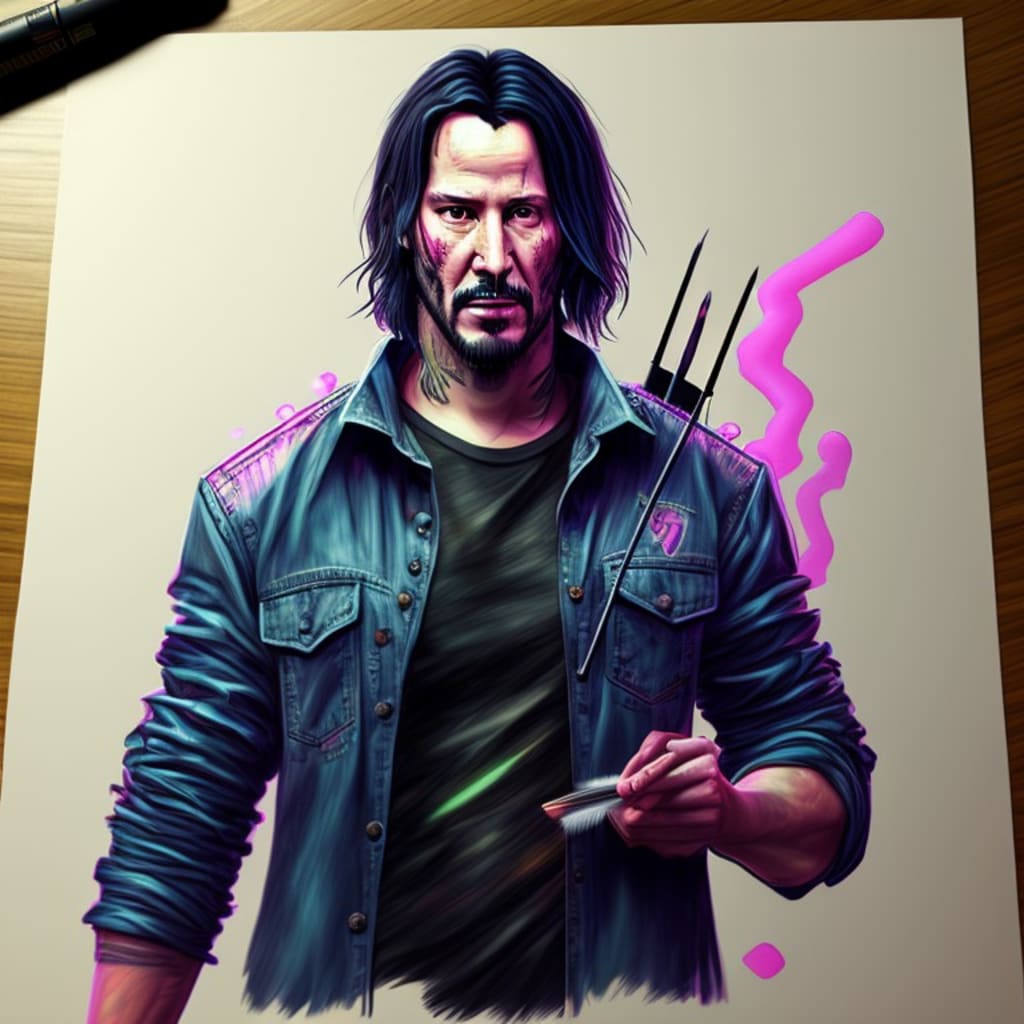 Keanu Reeves sketching. Created with leonardo.ai. Credit: https://magazin-zeytech.de/
Artificial intelligence has opened up new possibilities for artists, designers, and creatives looking to generate beautiful and innovative visuals.
AI-based image generators like DALL-E 2 by OpenAI, Dream by Wombo, Craiyon (aka DALL-E Mini), NightCafe, and Bing Image Studio have exploded in popularity recently.
People love to enter various bizarre prompts and see what gets churned out.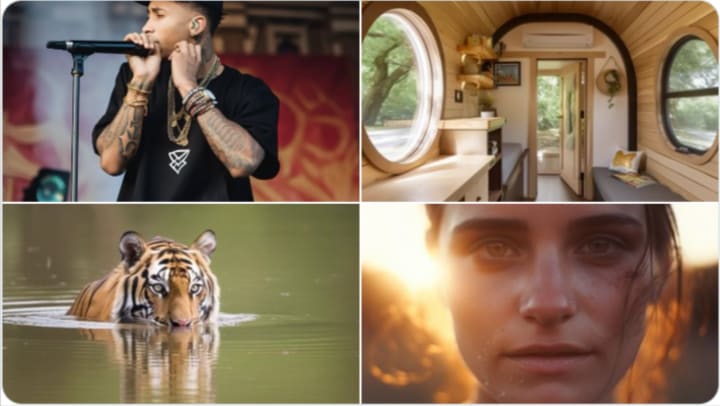 Midjourney is one of the more advanced tools for this, and their Beta program was once free to use for the first 25 prompts. However, as of March 30, 2023, Midjourney no longer offers a free trial due to folks abusing the app by creating fake images of Pope Francis in a white puffer Balenciaga jacket or Donald Trump getting arrested.
Still, you can now choose from paid options (full memberships) that start at $10 per month and go up to $30 monthly. Time will tell if the paid members create more fake celebrity images that go viral.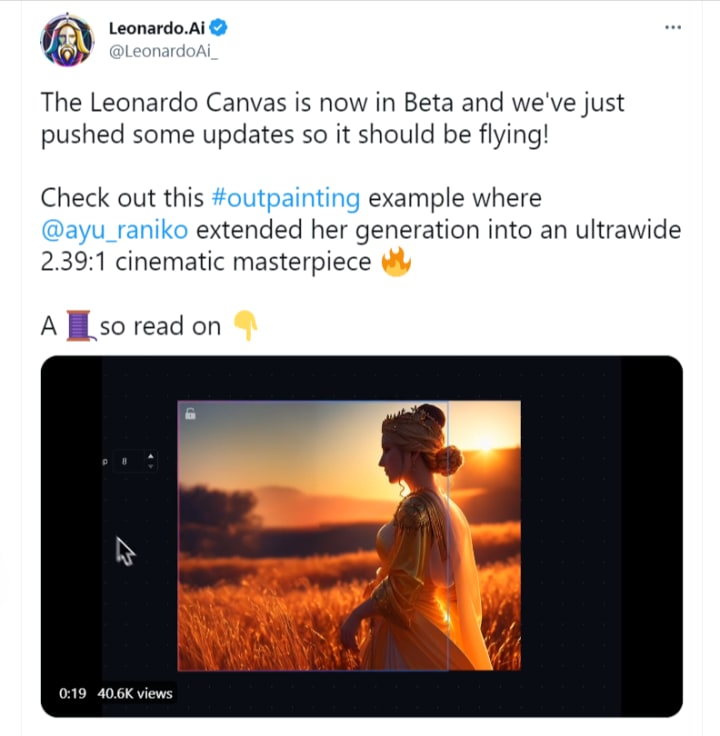 Leonardo.ai is one of the new leading players in this field. It's a Generative AI content production suite (still in beta) offering early-bird access.
Looking to create visually breathtaking game assets with ease and speed? Leonardo.Ai is the ultimate AI-powered tool that empowers you to effortlessly generate various game assets — from items and environments to helmets, buildings, and concept art.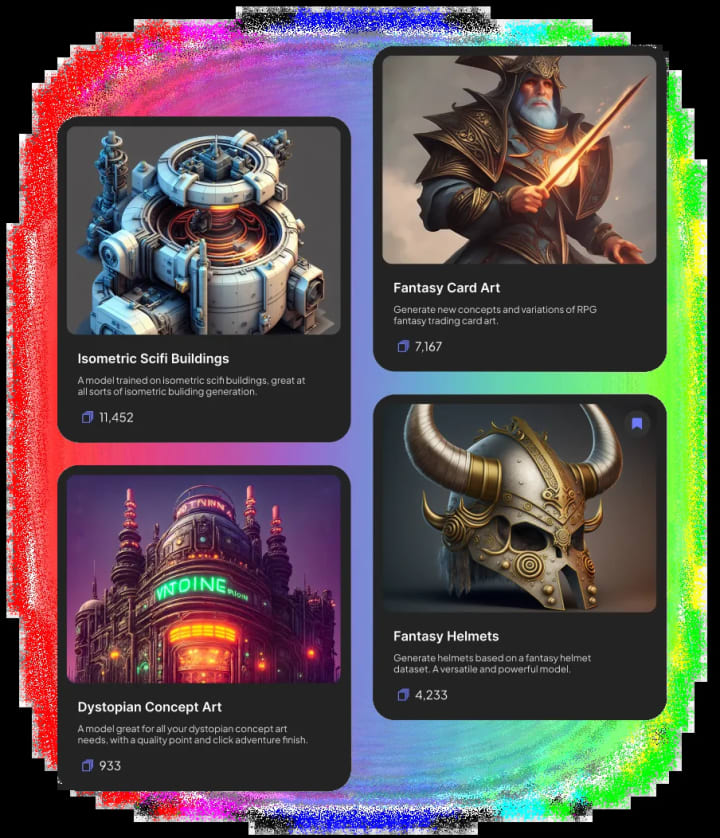 As a result, game developers will be able to achieve remarkable results quickly and easily.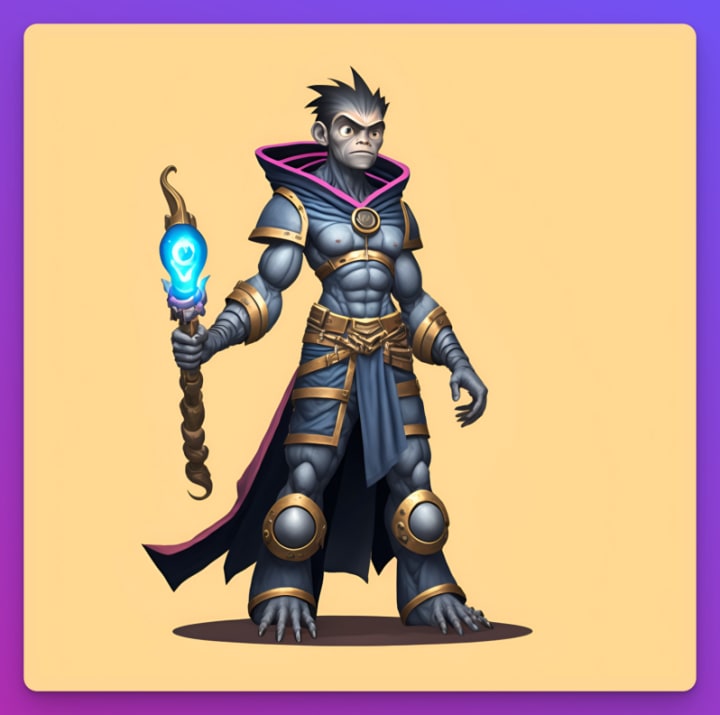 But the tool is for artists and content creators also. Leonardo's brand-new image generation platform employs cutting-edge AI and machine learning technologies to produce astounding results in seconds.
In addition, their platform features a variety of models, including their own Leonardo proprietary technology, to create vibrant images. So feel free to use one of their existing models or train your own AI model and generate thousands of variations from your training data. Go hog wild!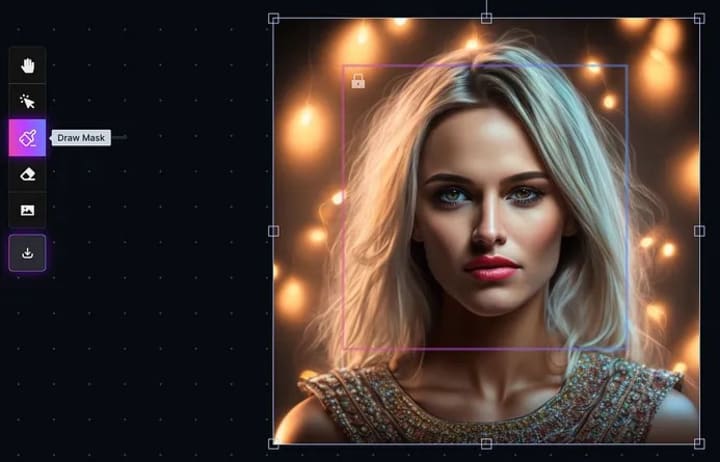 Leonardo AI is free to join and use and quickly produces high-quality images.
With a focus on game asset design, leonardo.ai offers more features than its rival, Midjourney, and the ability to create artistic and photorealistic images.
Say goodbye to tedious and time-consuming asset creation and hello to a more artist-friendly and efficient workflow.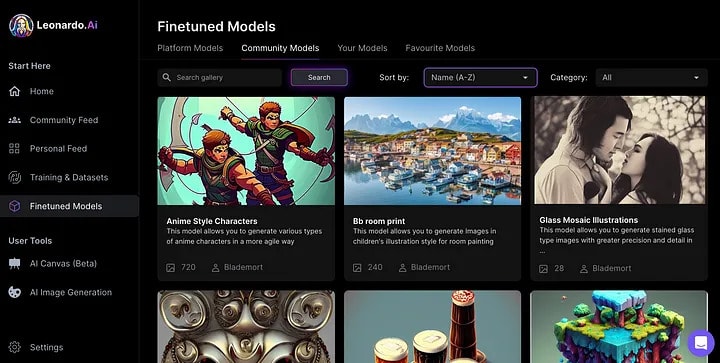 Setting Up Your Account
Setting up and navigating leonardo.ai is a breeze, and the platform's user-friendly interface makes it easy to generate unique and beautiful images.
To get started with leonardo.ai, visit the website and click "Get Early Access" in the top right corner.
After entering your email address and confirming your account, you will be directed to the Discord server, where you can choose your username, complete a short onboarding section, and define what you will use leonardo.ai for.
Once you receive an email from leonardo.ai, you can log in to the platform and select the model you want to use.
With an impressive selection of models for various use cases, such as vintage style photography, anime, and Japanese origami illustration, leonardo.ai offers users a wide range of options to choose from.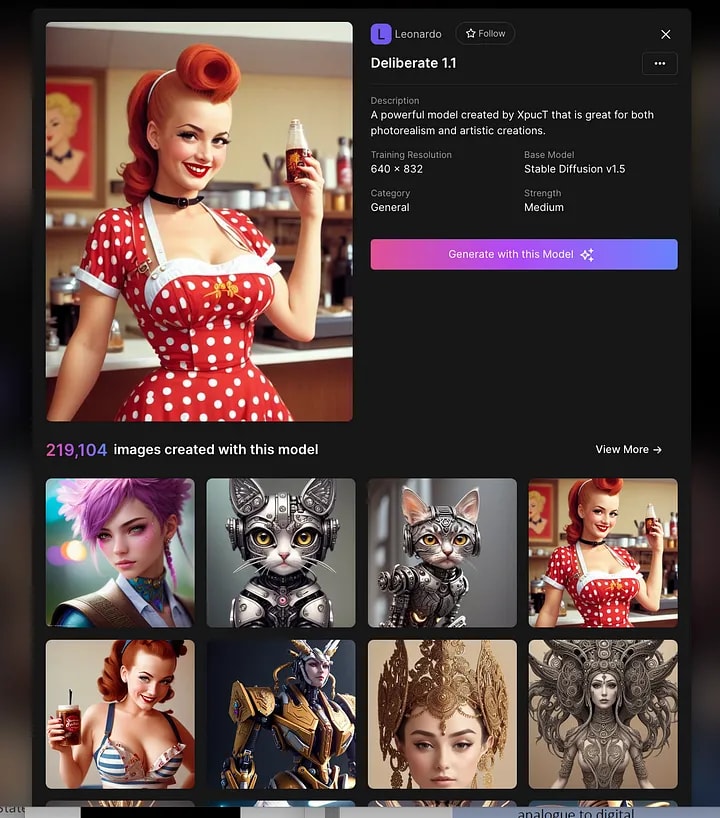 To generate an image, enter your prompt and choose whether you want to use one of Leonardo's models (or not).
You can also define a negative prompt, anything you don't want to include in your image.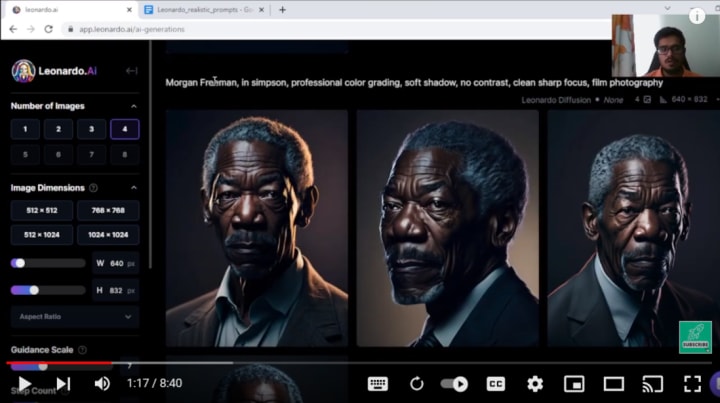 Summing It Up
Leonardo.ai is a fantastic AI art generator that offers users a wealth of features to produce visually stunning images.
Its user-friendly interface, broad range of models, and ability to create artistic and photorealistic images make it an excellent choice for artists, designers, game developers, and creatives looking to explore the possibilities of AI-generated art.
So why not give leonardo.ai a try and see what kind of beautiful images you can create?
Disclaimer: This article contains an affiliate link. If you purchase through that link, I may earn a small commission at no extra cost to you. Thank you for your support!
Additional Disclaimer: The original version of this story was published on another platform. Link to the original version: https://medium.com/crazy-good-ai/create-visually-stunning-images-with-leonardo-ai-fe193ec9ceb7?sk=0b329d7b7f7f0ce2f3c3ae4a8c4e2c61
About the Creator
Attorney, writer, and content creator. I write about passive income, affiliate marketing, AI tools, legal issues, content creation, books, and side hustles. I live in New York City.
See more at www.bestmoneyhustles.com
Reader insights
Be the first to share your insights about this piece.
Add your insights