"Click, Order, Deliver: The Convenience of Online Food Delivery"
Lip-smacking cuisines at your doorstep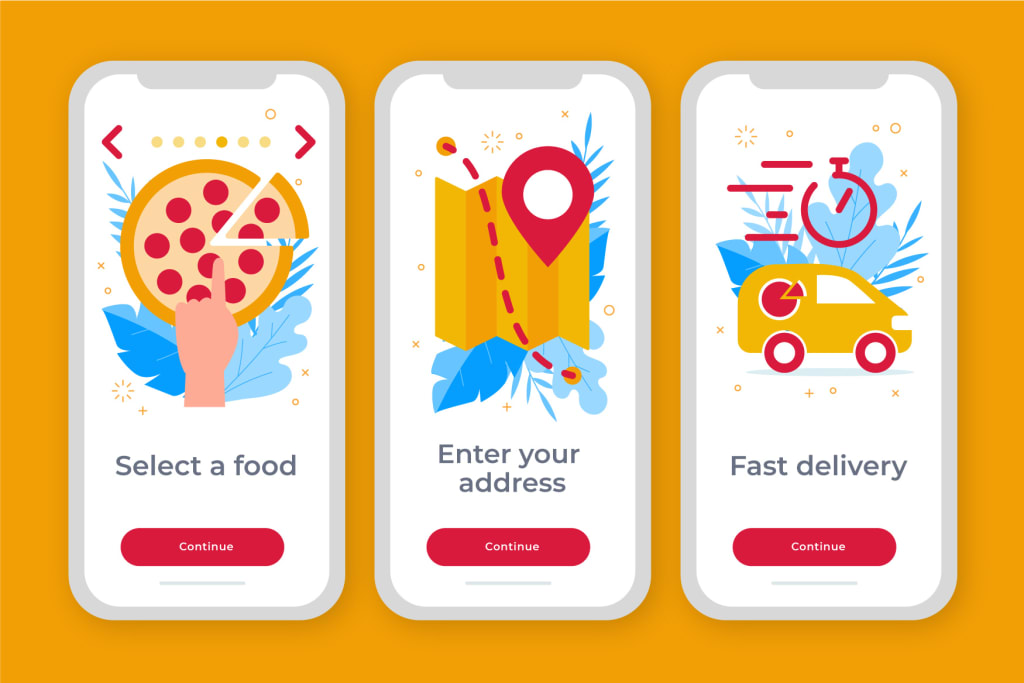 Food is more than the means of survival, in fact it is influenced by taste, emotions, culture, and traditions. Humans and their eating habits have continuously seen a change. For example, the practice of "Pizza" and "Chinese" being served in restaurants around two decades back, has witnessed dramatic eating habits of late. Hence, we have an in-depth relationship with food. Globally, food delivery is a whopping market. "Convenience" is what makes consumers attracted to it, and getting food delivered at the comforts of home is no exception. So, the aspect "that" became a necessity during the Covid phase, started to become an obvious preference for the food lovers. This has ensured that restaurants around the globe are refurbishing themselves to create a flourishing online model through online restaurant delivery software. Although, the 'dine-in' scenario would always have its importance, yet there are possible reasons for restaurants to especially concentrate on food delivery too.
Let's now take a look at the convenience that associates with online delivery:-
Fewer errors
The online orders are by nature specific and targeted. They pin-point the cuisines which in turn need to be packaged for delivery. The whole in-house operation right from receiving the order till delivery happens quickly or set at its preferred time. So, it has less confusion or billing-related errors. In short, incorrect charging is minimized and less time is taken to rectify mistakes as compared to dine-in orders. Even customers love the convenience of clicking only a few times on the restaurant online ordering software, order their favorite cuisines and get the delivery right at the doorstep.
Maintain the standard of "quality" food
It is a challenge to regularly have the best quality of food delivered to the customers. A proper mechanism has to be adopted with regards to adhering proper logistics with quality assurance. Thanks to quality restaurant online ordering software, delivery is easy and simple whenever or wherever you want.
Continuous orders ensure more business opportunities
Has it ever happened that you have to courteously request your esteemed guests to wait for a while, since all the tables are occupied? Well, it may have happened on various occasions which not only infuriate the consumers, but they may try somewhere else. However, with online orders that you initiate through online restaurant delivery software, you can continue to deliver the required orders, even if the tables are full. After all, a physical restaurant has limitations to serve the guests, but not online delivery. Isn't it?
Even during weekdays with off-peak times, online orders can be a continuous motivation for you too. It is the delivery of breakfast items that may develop a big demand or so. Your delivery menu should be attractive besides being clear, concise, and properly categorized that help customers to quickly order. You can add appetizers, desserts, or drinks with the main dish for consumers who are likely to order again while giving discounts, deals etc.
More profits coming your way
The charisma of online delivery lies in making increased revenue by serving consumers more than the tables your restaurant has. Hence, online delivery naturally stands out to be the best option for profitability over traditional sales. Even your online order flow is automated that doesn't require you to pressurize yourself with the limited budget you have towards hiring additional staff. So, whether you are serving singles, families, officer goers, or students, they stand out to be a core population that gives regular and continuous business to you. Everything can be done systematically as you never know when you actually started to increase business through word-to-mouth publicity as well. If your restaurant has an online presence then your potential clients will become your permanent ones based on the service and taste of food without actually requiring lots of space.
Payment Method
The restaurant online ordering software should have multiple payment methods in order to minimize canceling the orders and losing business. After all, the global food delivery industry is registering massive growth and the success of a restaurant is also based on how sophisticated and safe the payment methods are. This naturally builds trust and that signifies a huge prospect of on-demand food delivery orders.
Following two aspects need to be adhered in the process:-
Fluctuations in market prices
In order for an online delivery business to be up and working, there is a need to continuously offer competitive prices. However, with the price fluctuations, it may be challenging of sorts. But a great entrepreneur is one that beautifully handles the situation.
Handling delivery properly
Food businesses have to come up with standardized delivery services. The delivery person should be taught with basics to handle food while the restaurants have to stick with safety standards and proper hygiene. Restaurants have to adhere important aspects in terms of the delivery coverage area, manpower, maintaining freshness during long locations etc. It is important to have proper logistics management in place.
Need to work on the aspect of late delivery
"Late" delivery can happen due to slow traffic. Although it is unavoidable, yet other aspects such as improper knowledge of the route, not scheduling the orders properly, and also due to high volume or shortage of staff can prove to give a serious beating to the business.
Final Thoughts
Serving customers with a smile will continue to give a positive vibe, especially, as they relish the yummiest dishes prepared. After all, you are giving the busiest of customers a convenient way of having food which is tasty and aromatic. They can simply have it during their rush meetings or work without having to sacrifice their time. Of late, user-friendly apps have not just updated themselves with the changing taste of customers but also technologically revolutionized themselves to enhance the practice of online delivery. This is how you can click, order and get the food delivered easily. The initial boost due to lockdown and physical distancing was a blessing in disguise as the food delivery business is going to increase and enhance over the years to come.
About the Creator
Afzal Zaheer is a writer and a freelance journalist who is passionate about writing and making instant connection with readers through his style.
Reader insights
Be the first to share your insights about this piece.
Add your insights