ChatGPT-4 and the Future of AI: Predicting and Preparing for Advanced Capabilities
Open AI's Latest and Greatest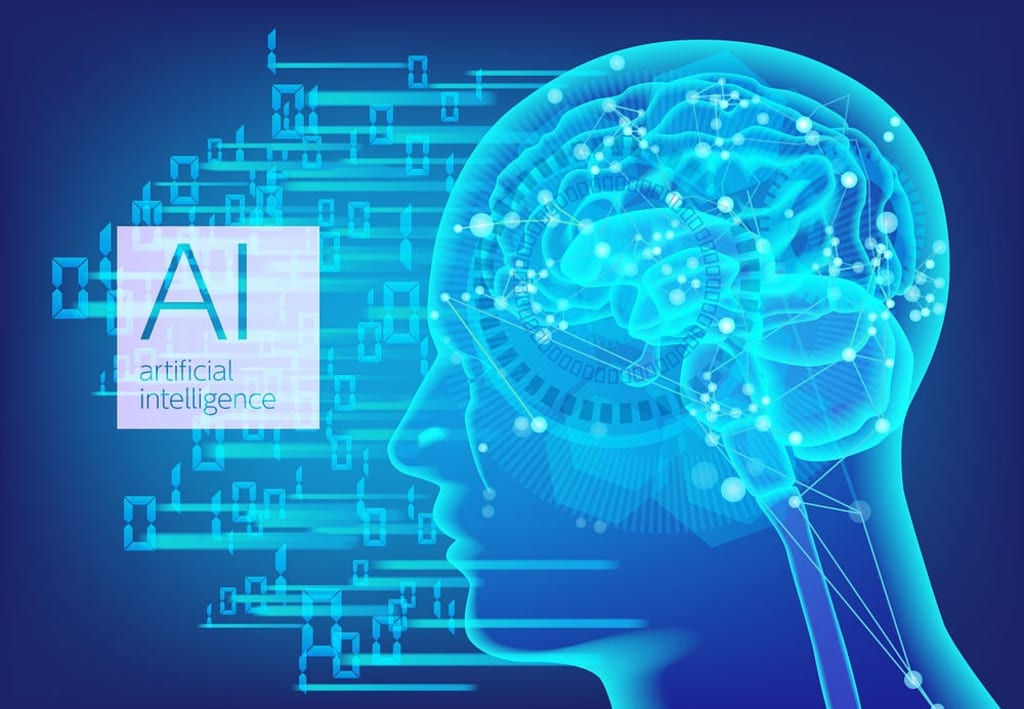 Image by rrice on AdobeStock
OpenAI has just unveiled its latest and greatest creation, GPT-4, a groundbreaking achievement in deep learning.
It's truly remarkable.
GPT-4 is a cutting-edge language model that can understand both text and images, and provide insightful text responses.
While it's not as capable as a human in real-world scenarios, it has shown human-level performance on various professional and academic tests, which is truly unique.
In a tweet, Sam Altman (founder of OpenAI) was perhaps being too modest when he made this comment about GPT-4:
"[I]t is still flawed, still limited, and it still seems more impressive on first use than it does after you spend more time with it."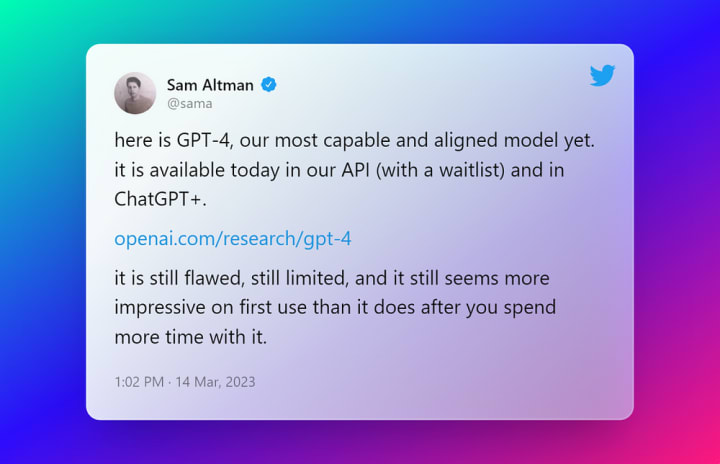 Here's what you need to know:
ChatGPT-4 is a model that can understand both text and images, and it can give text responses.
While ChatGPT-4 isn't perfect, it performs on many academic and professional tests at a human level.
OpenAI spent six months perfecting ChatGPT-4 using lessons learned from their adversarial testing program and previous models like ChatGPT.
ChatGPT-4 is more reliable, creative, and able to handle more nuanced instructions than its predecessor, ChatGPT-3.5.

How Do I Get on the List for ChatGPT4?
There are currently two ways for folks to sign up for ChatGpt-4:
Method #1: OpenAI is making GPT-4 an API for developers to build applications and services. It uses the same Chat Completions API as GPT-3.5-turbo.
OpenAI will begin inviting developers to access GPT-4's API today, with availability and rate limits scaling up gradually to maintain a balance between capacity and demand.
To obtain prioritized access, developers can submit model evaluations to OpenAI Evals, which will help improve the model's performance for everyone.
If you're a developer, click here for the GPT-4 API waitlist.
Method #2: ChatGPT Plus subscribers will have access to GPT-4 on chat.openai.com, with a usage cap that will be dynamically adjusted depending on demand and system performance.
To manage capacity constraints, the usage cap will vary and ensure a fair and efficient experience for all users.
ChatGTP Plus has been available (since February 1, 2023) for $20/month.
In their email today, OpenAi also mentioned collaborating with a partner to prepare the image input capability for broader availability.

You Can Contribute to Future Improvements
OpenAI is making its AI model performance evaluation framework, OpenAI Evals, available to the public to report issues and contribute to future improvements.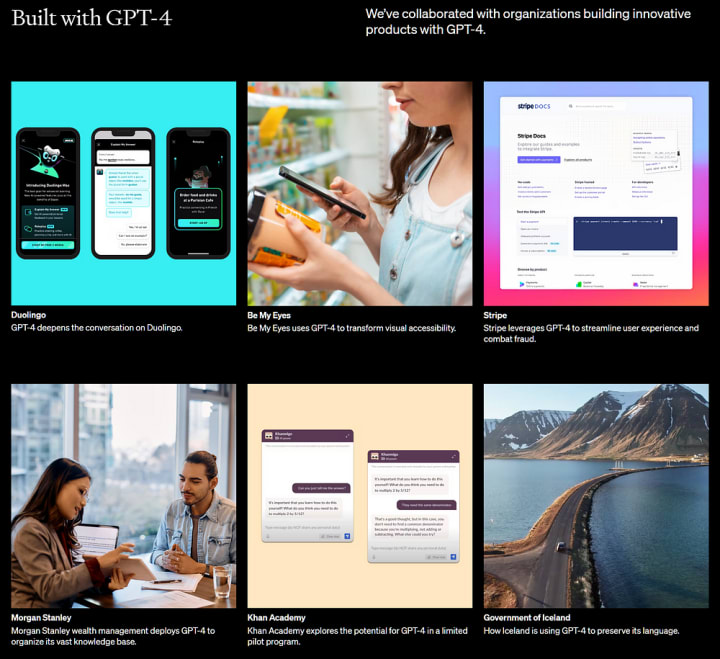 Summing It Up
You can review OpenAI's technical report to learn more about how ChatGPT-4 performs on academic and professional tests.
For now, we'll say this: ChatGPT-4 is a game-changer in AI language models, and we're eagerly anticipating its potential to transform the industry.
Check out the GPT-4 Developer Demo on YouTube here.
OpenAI Overshadowed Google's Update
In a related matter, OpenAI's monumental announcement overshadowed Google's huge update, which is no easy task.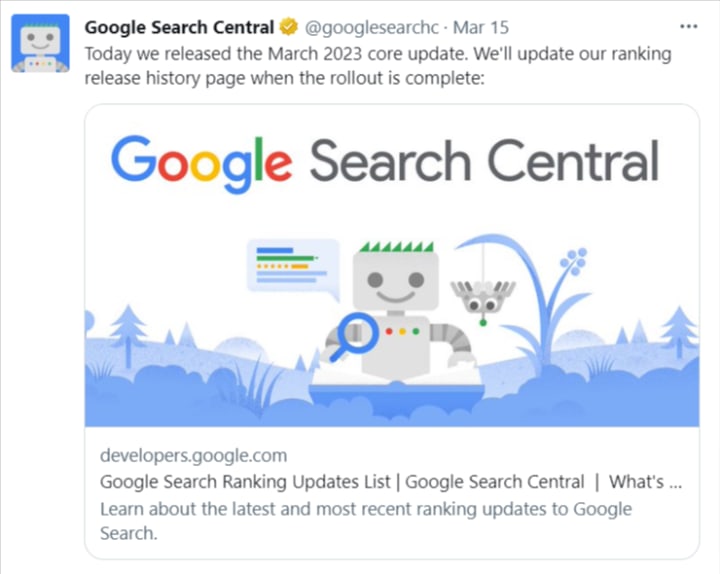 On Wednesday, Google unveiled an update (March 2023 Core Update) that generative AI will almost entirely replace their existing productivity toolkit. You'll be able to ask AI to summarize lengthy Gmail discussions for you or to create a full piece of text in response to a straightforward command (ChatGPT-style). 
Although it's unknown when the features will be made available to everyone, they are already accessible to Google's "Trusted Testers" and are anticipated to be accessible to Google One or Google Business users.
Because of this news and Microsoft's upcoming "Future of Work" event, additional AI tools should soon be available in your favorite work apps.
As the update continues to take effect, expect some fluctuations in your search rankings that can last for weeks.
Stay tuned for the latest updates on Google's ranking release history page.
Disclaimer: The original version of this story was published on another platform. Link to original version: https://medium.com/crazy-good-ai/chatgpt4-and-the-future-of-ai-predicting-and-preparing-for-advanced-capabilities-c623ed9ef37f?sk=19767c55e734880a1c9ec5b315ecfaf0
About the Creator
Attorney, writer, and content creator. I write about passive income, affiliate marketing, AI tools, legal issues, content creation, books, and side hustles. I live in New York City.
See more at www.bestmoneyhustles.com
Reader insights
Be the first to share your insights about this piece.
Add your insights