BREAKING: 'LEGO Star Wars: The Skywalker Saga' DELAYED to Autumn 2022
Is This Game Cursed?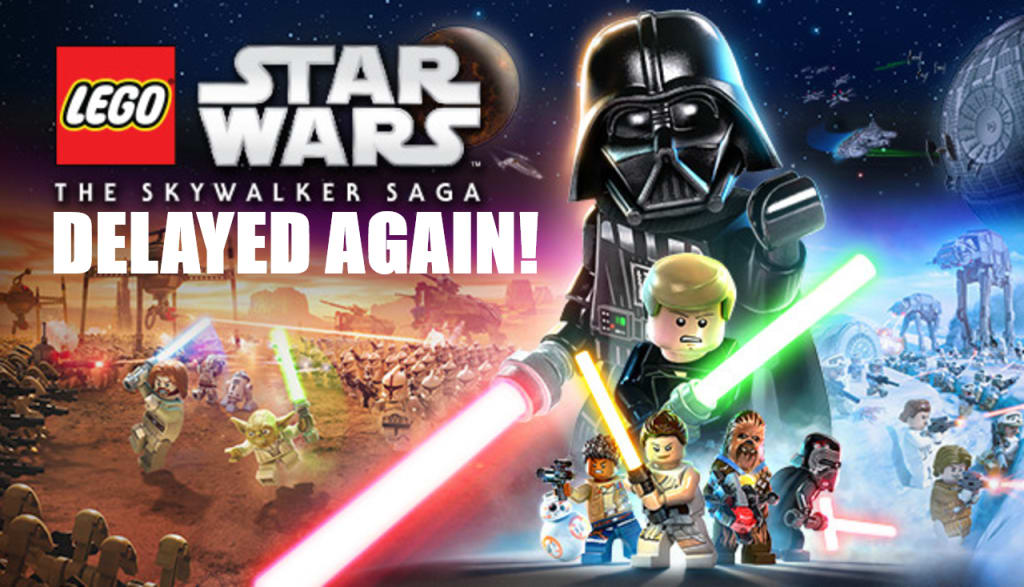 LEGO Star Wars fans just cannot seem to get a brick... er, break. Lucasfilm and Traveller's Tales have announced yet another delay for the highly anticipated LEGO Star Wars: The Skywalker Saga. This is happening for multiple reasons, though it is doubtful that people will be satisfied with the explanation (quoted below) so close to what was expected to be the final release date. And really, the inevitable complaints would be very understandable, given the history of marketing for this game.
The first trailer for The Skywalker Saga came out during E3 back in June 2019, six months prior to the release of Star Wars: Episode IX - The Rise of Skywalker, a film advertised as the end of the Skywalker saga (though we all know that Lucasfilm could change their minds in the future, and it would not really be surprising). After the very mixed reception of that film and some debate of whether or not it lives up as a conclusion to the saga, people were still looking forward to this game encompassing the nine saga films (plus bonus levels related to content beyond those films). Whether one liked or disliked the sequel trilogy (or even the prequel trilogy still), they could still have a lot of fun with a game like this, a game sure to bring to mind some nostalgia for the earlier LEGO Star Wars games while also offering fresh and new stuff in the form of updated gameplay and redesigned levels.
Nearly two years ago, the game was projected to have an October 20, 2020 release date. A few months later, however, the release was changed to sometime in the first or second quarter of 2021. Much of 2021 came and went without the game being released, and it was eventually announced that it would come out in early 2022, with a date of April 5, 2022 later confirmed. Much of these delays were said to be so that more work could be done on the game to make it feel like a finished and ready experience. Much of the hype was deflated, but then would get inflated again with each passing bit of marketing.
But now, we have reached a point where that hype will be deflated again. Here's a quote from a representative at Traveller's Tales:
"We felt we had the game ready to go, but then we tested out the gameplay after more tweaks and found that it was still buggy. The splitscreen wasn't quite working as well as we wanted it to. So we've decided to spend a few more months working on it. I can guess how people are feeling, but we're trying to look at this as an opportunity. We'll add more bonus levels. There'll be one tying into The Book of Boba Fett (which we promise WILL have Boba Fett). Obi-Wan Kenobi will be finished airing by the time it's released, so we'll definitely be able to incorporate bits of that storyline. And we might even be able to incorporate a level acting as a peak into what goes on in the Andor TV show. And there will be some Bad Batch. We thank you all for your patience and promise that it'll be worth the wait.
While the bonus levels mentioned above do sound intriguing, it is just so difficult now for fans to be excited for this game. Many have joked online that it will never come out, and that we will probably get Star Wars: Episode X before it happens, thus rendering the game's title obsolete unless levels from that film were to be added. Whether it sticks to the autumn release is anyone's guess at this point. Some believe October to be the most likely month, but we will just have to wait and see.
(Post for April 1, 2022.)
Reader insights
Be the first to share your insights about this piece.
Add your insights