'Blade Runner 2049' Star Jared Leto Partners With Omni Magazine for Production Deal
Jared Leto is partnering with Omni Magazine in a deal to produce original content.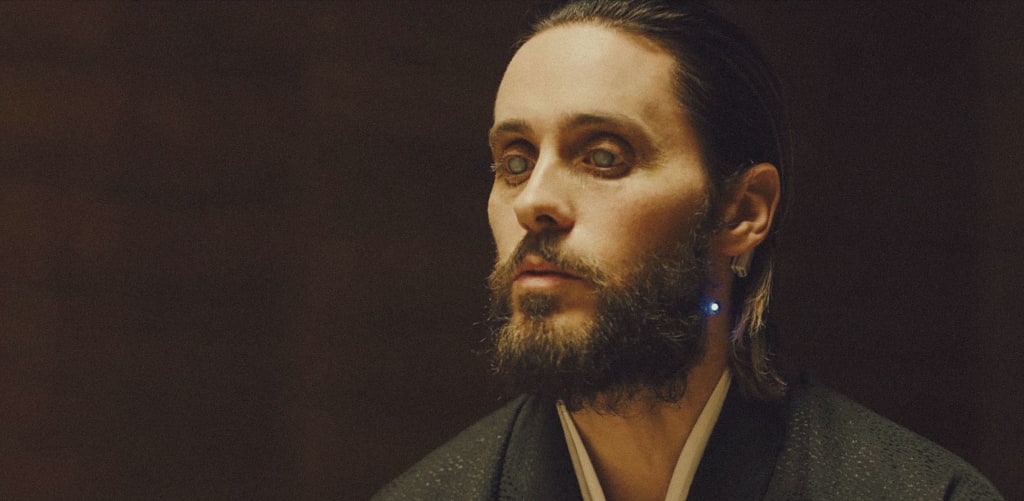 Leto in the upcoming 'Blade Runner 2049'
This article originally appeared in Variety by Dave McNary on June 27th, 2017.
Jared Leto is partnering with Omni Magazine in a deal to produce original content, Variety has learned exclusively.
Jerrick Media and Leto's Paradox made the announcement Monday. The companies did not disclose any specific projects.
Omni was a science and science fiction magazine published in the US and the UK between 1978 and 1995. It contained articles on science, parapsychology, and short works of science fiction and fantasy and included authors such as Isaac Asimov, George RR Martin, and William Gibson.
Jerrick Media purchased the rights to Omni in 2012 along with several other brands and has since reestablished the magazine as an online archive and forum for user-generated fiction.
Rick Schwartz, founder of Jerrick Media, said in a statement, "Omni is one of the crown jewels in the Jerrick portfolio. I can't think of a better person to partner with in developing its content than Jared, whose career has been defined by fearlessness, otherworldly talent and creative risk taking."
Leto will produce with Emma Ludbrook through Paradox.
"Omni was an incredibly important part of my childhood," he said. "The magazine exposed me to the world of science and fiction through the work of some of the world's best writers. We couldn't be more excited about this partnership and bringing these stories to life and breaking some rules while we do it."
Leto won an Academy Award for Best Supporting Actor in "Dallas Buyers Club" and starred as The Joker in "Suicide Squad. He will next be seen in "Blade Runner 2049" opposite Harrison Ford and Ryan Gosling.
Reader insights
Be the first to share your insights about this piece.
Add your insights