BIG FINISH: Class - Volume 3 (Review)
The Coal Hill Gang returns for its third term at Big Finish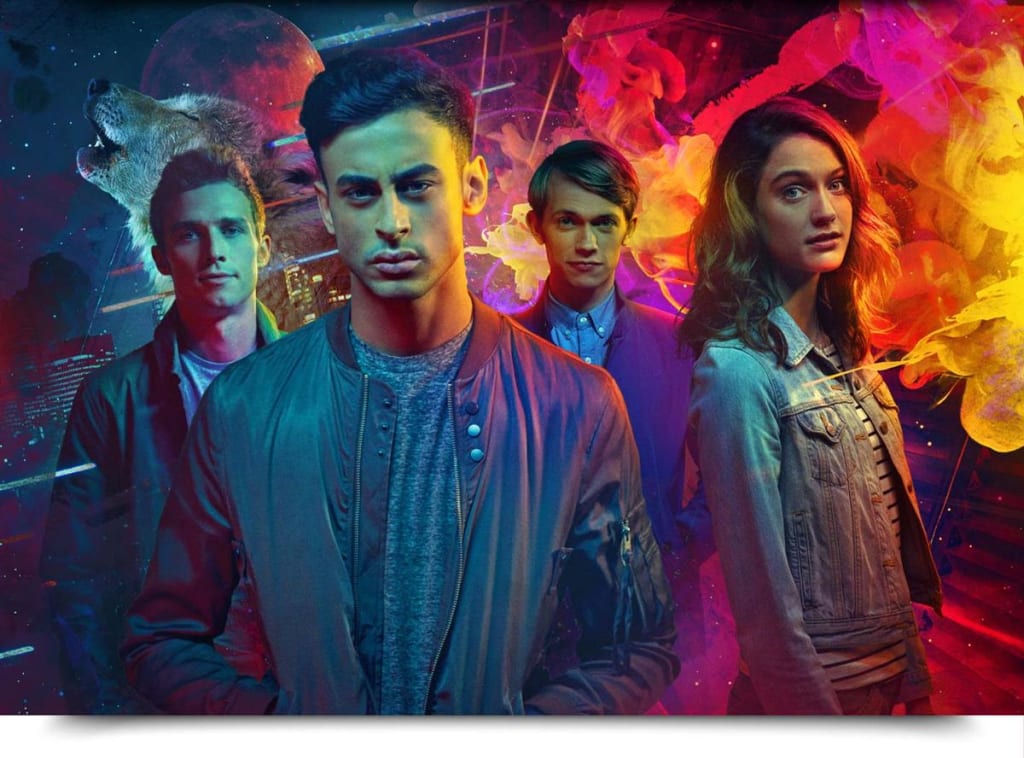 The third instalment of the Class continuation on audio was released by Big Finish this week - with two new actors voicing established roles, this volume continues to explore and flesh out the dynamics and relationships within Season One. Alongside Director Scott Handcock and Composer Blair Mowat returning to their respective roles, three new writers pen these individual episodes.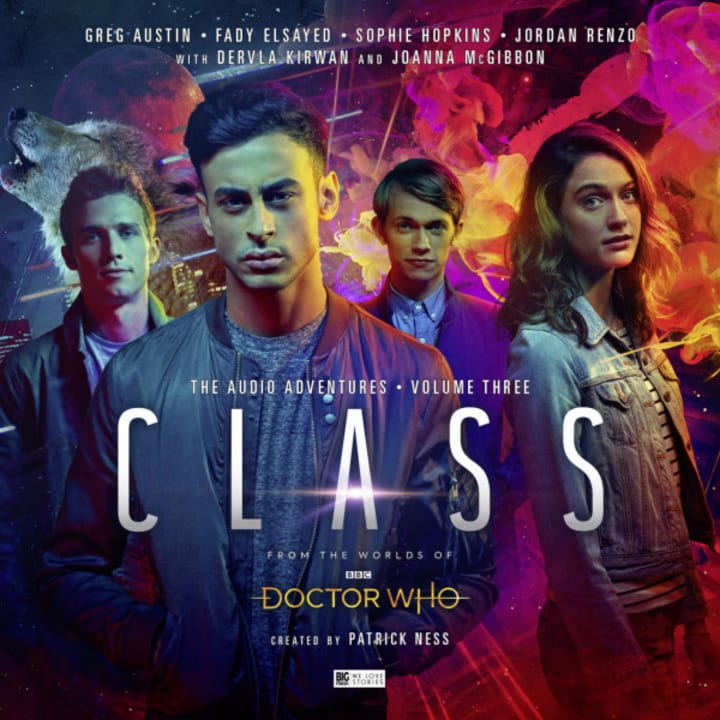 The Soers' Ditch by Carl Rowens
After a disastrous double date night, Charlie, April, Ram and Matteusz find themselves transported to another level of reality. While the group find themselves on the run from aliens who hunt humans for sport in Tudor England with blood-thirsty wolves, relationships are put to the test. Rowen's script cleverly moves away from the Coal Hill Academy and writes a detailed alien mythology, a perfect mixture of a thriller and a teen romance.
Naturally, as this script focuses on the relationships within the main group, Rowens explores the romantic entanglements as both couples are past that initial honeymoon faze. Fady Elsayed, Sophie Hopkins, Greg Austen and Jordan Renzo reprise their respective roles and the chemistry between them is instantaneous.
First, let's talk April and Ram. The great thing about Big Finish's continuous of Class is that we get to see this relationship breathe - without the stakes being so high, dramatic and intense - and we get to see how Ram and April compliment each other as a couple. This audio is no different, with sweet and funny moments naturally weaved into the dark and intense scenes, there's a nice blend of endearing and subtle character moments between these two. Hopkins and Elsayed had clever banter and their performances had great moments between them. This story surprisingly showed that April and Ram had better communication and understanding of each other than Charlie and Matteusz.
Speaking of, after their bowling date night goes wrong with Charlie unknowingly saying something insensitive and a hysterical new character Mark screaming and collapsing in the middle of the bowling alley - the group split up and a Matteusz angrily berates a still confused Charlie. This was an interesting and different side to Matteusz as we usually see him calmer and taking the time to explain things to Charlie, but looking back it makes sense. Matteusz is only in this group by association of Charlie as his boyfriend, so naturally he'd want to build relationships without him and when that is ruined by Charlie saying something particularly hurtful, it does put a damper on his mood temporarily. Meanwhile Charlie shows that although his people skills are awful, his alien instincts are sharper in the face of danger and we get a sense of his royal upbringing. This script also explores Charlie and Matteusz getting to know each other more, bringing up stories of their childhood and their inner insecurities.
The hook of this story is when the group unwittingly walk through a portal back in time and find themselves hunter for sport, having to trust their respective partners and find their friends before the wolves do.
The alien society that run this sport are travellers, using small pockets of time to conceal themselves and their illegal activities of hunting humans on earth was very well done. Alongside writing and character work, the sound design was incredibly immersive and effective in setting up the world-building. The alien travellers were voiced by Amanda Shodeko (Agen), McKenzie Alexander (Runthar), Sakuntala Ramanee (Matriarch), Ian Abeysekera (Patriarch), Shodeko, Ramanee, Abeysekera were superb in their respective roles - the dynamic of these characters reminded me of the Gypsy society from Phillip Pullman's His Dark Materials. My only criticism was that it took me awhile to warm up to Alexander's performance - I personally felt his voice wasn't right for this character in certain scenes, but his acting was decent. Additionally, Kate Morgan-Jones and Ross Ford did a good job at setting up the stakes and the threat immediately from the first scene.
Overall, this a solid start to the new series and really captured the essence of the series.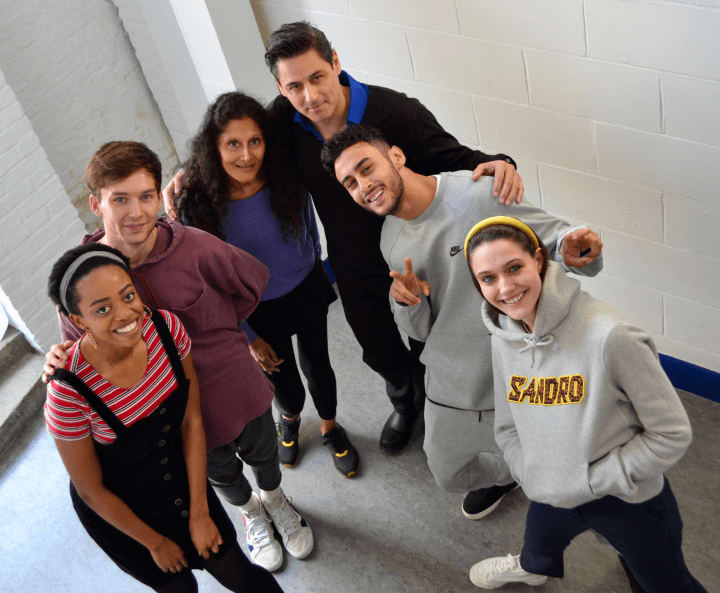 Catfish by Kate Thorman
Joanna McGibbon makes her debut as she takes on the role previously played and voiced by Vivian Oparah as student prodigy, Tanya Adeola. Thorman's script focuses primarily on Tanya and delves into her impostor syndrome and insecurities within the group - especially as she finds herself in her first relationship.
McGibbon captures the essence of her character and instantly fitted into the dynamic within the cast. Her acting was perfect for this character, but there was something missing here. Th orman clearly wanted to explore Tanya's insecurities as the youngest of her friend group and the only one not in a relationship and in many ways this was well done - this was effectively portrayed through her interactions with Charlie, Matteusz, April and Ram, either individually or in their respective couples. However, Tanya's quick and sharp wit was surprisingly absent from scenes I'd have expected it and vulnerabilities that were endearing or sympathetic became self-deprecating and exasperating at times here. This was an intentional arc, but felt out of character for Tanya (who despite being three years younger than her peers was vastly more emotionally mature) and felt that her flaws were brought to the surface a bit too freely. Especially when we look at Tanya's arc in the TV episode Detained, where her confession of these exact feelings comes as a shock to her friends - if this was set between that episode and the series finale, Tanya's behaviour would make more sense, especially when the group was so fractured and her feeling isolated from them.
The incorporation of the entire cast together in one episode really helped explore Tanya's friendships, especially when they unintentionally hurt her feelings when they aren't spending time with her due to romantic endeavours. That was very well done and subtly showed the internal conflict as she felt more like the outsider. Enter new boy Paul Sanchez (played by Jacob Daniels), who takes an interest in Tanya and surprises her with his skills with French language, robotics and their shared interests. Soon, the pair start dating and quickly become girlfriend and boyfriend. This again felt a bit out of character that Tanya would dive into a relationship, which only becomes more apparent when Tanya began to become jealous of Paul spending time with her friends - even when she suggested it and they are clearly making the effort because they are her friends. This jealousy and resentment only intensifies her insecurities.
But this is Class and for the majority of this audio, there were no apparent alien threat, but I had my suspicions early on that were proven right. Paul is the titular Catfish, shifting his identities and abilities to fit into a "pack" - which he decides after Tanya makes an offhanded comment will be hers and things soon turn sinister. McGibbson and Daniels had good chemistry, but the shift between friendly, romantic, sinister and then back to sort of romantic was slightly jarring. McGibbson also did a great job at playing and differentiating two different versions of her character.
The best scene was ultimately the Coal Hill group rallying round to save Tanya and assuring her how much they love and appreciate her, but Thorman interesting ends her audio on a uncertain note with Tanya not being totally reassured and now wanting to be alone. This subtly uncertainty was a very effective ending.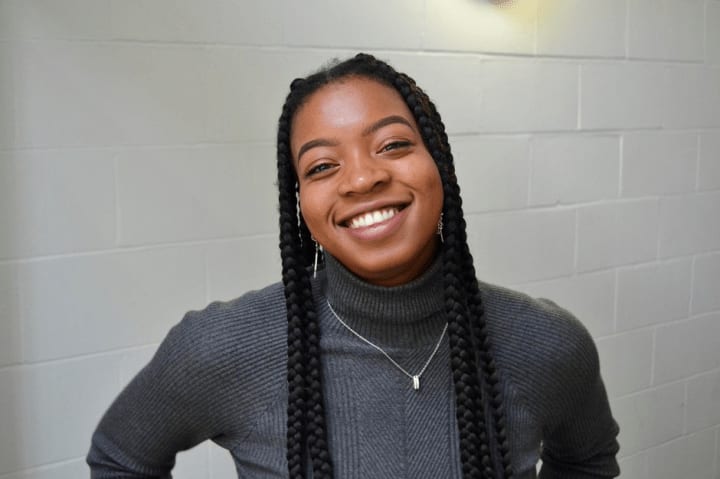 Sweet Nothings by Michael Dennis
Katherine Kelly's portrayal of Miss Quill was absolutely flawless. This was the role I was most apprehensive of being recast, but thankfully Dervla Kirwan takes on this character with equal sarcasm and confidence. Dennis wrote Quill's voice perfectly, finding the perfect blend of drama and humour while also going into some deeply emotional character moments.
This was audio focused primarily on Quill - ever frustrated with her life on Earth as a Freedom Fighter and finds small ways to vent her frustration, mainly be insulting Charlie in front of his peers. Her mundane existence is interrupted by Richard Mylan's The Man, whose presence initially irritating and is met with her usual scorn, but slowly she starts to let her guard down. He whisks her away to other worlds, reigniting her flare for action and feelings she had long since suppressed. As well as giving an insight into Quill's humour, we are given moments of real vulnerability as Kirwan and Mylan's chemistry played out so naturally.
While Quill is off fighting intergalactic wars and punching out aliens who try it on with her date - which I found very much in character, Austen and Renzo's characters Charlie and Matteusz are not used to all this freedom without their abrasive guardian. While Mattuesz wants to take advantage of having "alone" time, but his innuendos and heavily flirtatious hints fall on deaf ears as Charlie has a mysterious project.
As she starts to have a life outside of Coal Hill and her reluctant ward to protect, Quill's mood improves and she even gives Charlie small praises and is her version of polite. Dennis wrote that shift with nice subtly, but unfortunately it doesn't last long as she's stood up - her day gets worse when she walks in on Charlie and Mattuesz midst of a passionate encounter in the living room. Speaking of, Mattuesz has been revealed to have kinky side to his character - it came up in Scott Handcock's Tell Me You Love Me, but he seems more self assured and less insecure here. Failed seductions aside, Matteusz gets into nature documentaries and Charlie attempts domestic bliss - both of which had humorous moments.
However, Quill's romance comes to a disheartening end when her gut tells her something is wrong - a mysterious laugh interrupts a moment of. When she investigates, it all comes to light that her new man is a creation of a particle energy controlled by Charlie.
Quite rightly so, Quill is furious and a heated confrontation ensues. Charlie uncomfortably insists that as royalty, it's his duty to keep his subjects happy - Quill's retort calls out his hypocrisy and immaturity, especially how her servitude is forced and that blood status doesn't add to character or class. The script and character dynamics were perfectly written and acted, making this one of my personal favourites from the Class range.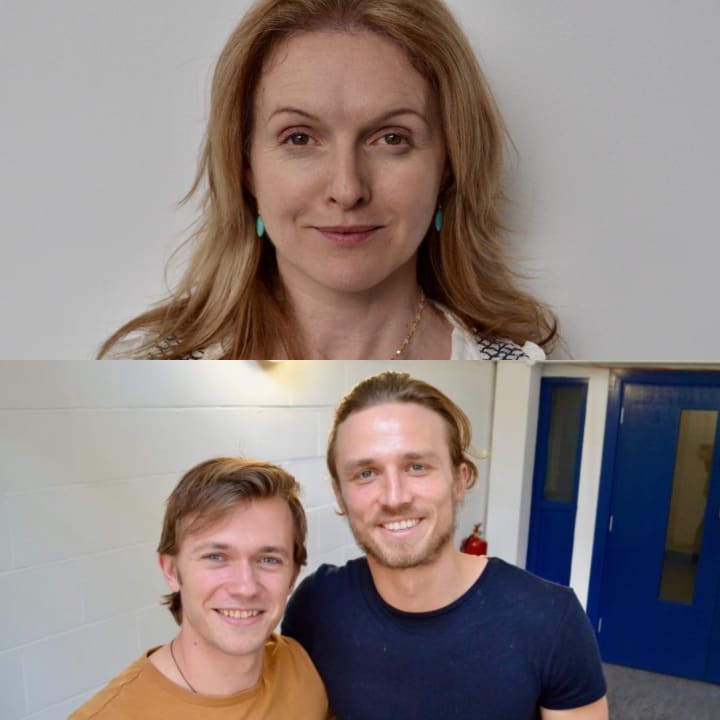 This was definitely a strong return to the Class universe with these three audios overall. My next reviews will be of the Fourth Volume from this series.
You can purchase Class: Audio Adventures - Volume 3 HERE