Best Sci-Fi & Fantasy Movies of 2016  
With the exception of a few original films, the best sci-fi and fantasy films of 2016 were more about your favorite franchises than actual sci-fi qualifications.
Deciding on the best sci-fi movies of 2016, with the exception of a few original films, was more about our favorite franchises than actual sci-fi qualifications. While Star Trek Beyond did not break any new ground fundamentally, the destruction of the Enterprise juxtaposed with Captain Kirk battling aliens from a vintage motorcycle is not to be missed. Then, on the other end of the spectrum, was the amazing film Arrival. While it may seem like an update of Jodie Foster's 1997 Contact, it is not. It is the Interstellar of 2016 and reinforces the need for original sci-fi fare mixed with the annual sequels, reboots, and updates.
Star Trek Beyond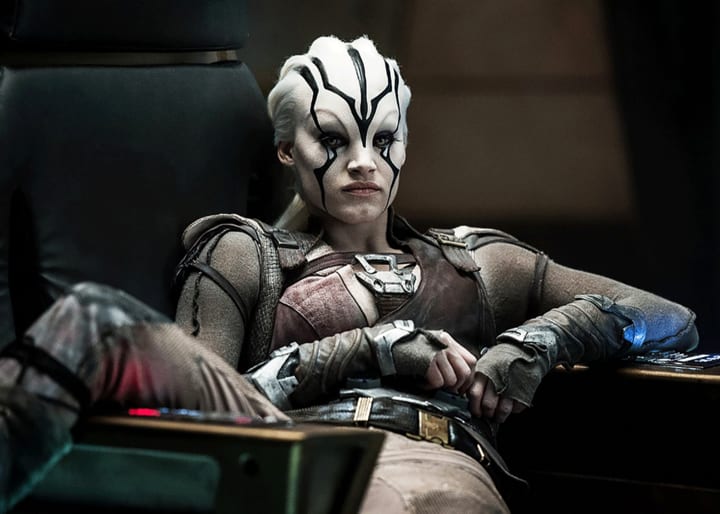 A surprise attack in outer space forces the Enterprise to crash-land on a mysterious world. The assault came from Krall (Idris Elba), a lizard-like dictator who derives his energy by sucking the life out of his victims. Krall needs an ancient and valuable artifact that's aboard the badly damaged starship. Left stranded in a rugged wilderness, Kirk (Chris Pine), Spock (Zachary Quinto), and the rest of the crew must now battle a deadly alien race while trying to find a way off their hostile planet.
Look, if you want to be a stickler, it was not the best of the three, and probably not the second either. But who cares, it was still great. Hard to go wrong with this cast. That said, with this third installment of J. J. Abrams' reboot, we get the best vibe of the original Star Trek series. In some ways, Star Trek Beyond was the most comfortable of the three.
The Jungle Book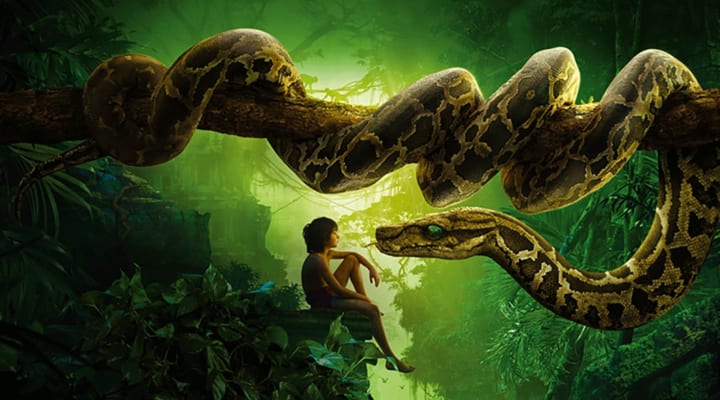 Raised by a family of wolves since birth, Mowgli (Neel Sethi) must leave the only home he's ever known when the fearsome tiger Shere Khan (Idris Elba) unleashes his mighty roar. Guided by a no-nonsense panther (Ben Kingsley) and a free-spirited bear (Bill Murray), the young boy meets an array of jungle animals, including a slithery python and a smooth-talking ape. Along the way, Mowgli learns valuable life lessons as his epic journey of self-discovery leads to fun and adventure.
Stunning 3D effects, a Bill Murray voice over, and Chris Walken singing and dancing are just some of the things that make this old classic new again. Maybe a few minutes too long, but that's like saying you shouldn't stay a few minutes more for the beauty of the grand canyon. The film is art brought to life.
The BFG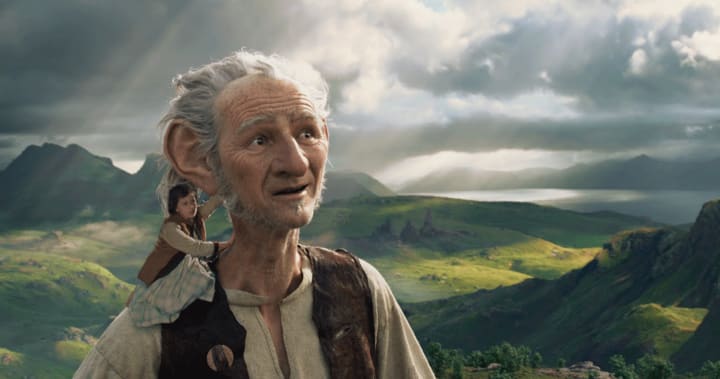 Ten-year-old Sophie is in for the adventure of a lifetime when she meets the Big Friendly Giant (Mark Rylance). Naturally scared at first, the young girl soon realizes that the 24' behemoth is actually quite gentle and charming. As their friendship grows, Sophie's presence attracts the unwanted attention of Bloodbottler, Fleshlumpeater, and other giants. After traveling to London, Sophie and the BFG must convince Queen Victoria to help them get rid of all the bad giants once and for all.
Very overlooked. Best seen with the kids, nephews, nieces, or grandkids and really a fun movie. Another Steven Spielberg creative masterpiece, redefining the idea of unique friendships for another generation.
Captain America: Civil War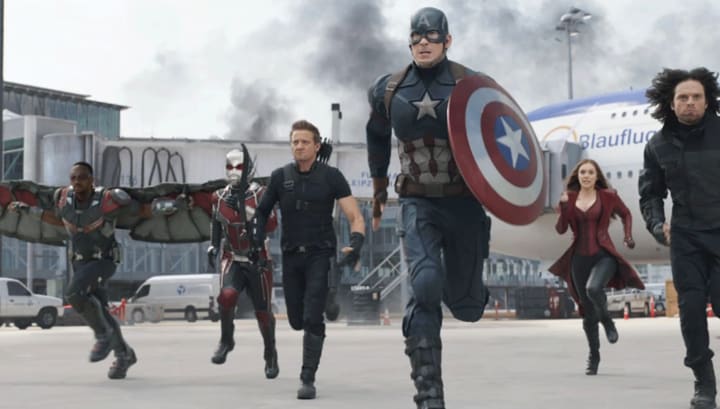 Political pressure mounts to install a system of accountability when the actions of the Avengers lead to collateral damage. The new status quo deeply divides members of the team. Captain America (Chris Evans) believes superheroes should remain free to defend humanity without government interference. Iron Man (Robert Downey Jr.) sharply disagrees and supports oversight. As the debate escalates into an all-out feud, Black Widow (Scarlett Johansson) and Hawkeye (Jeremy Renner) must pick a side.
Really was better than Age of Ultron. For me it is my favorite pure super hero fantasy movie. Action, story, and special effects reign supreme in this film. It will go down in history as the first massive ensemble of heroes done right.
A beautiful mermaid (Jelly Lin) falls for a developer (Deng Chao) who threatens the ecosystem of her species.
Didn't see this one yet, but everyone in my sci-fi movie club did, and they know their sci-fi. They said it was nuts, but a must see. Again, as the trailer above indicates, the movie is really nuts.
Midnight Special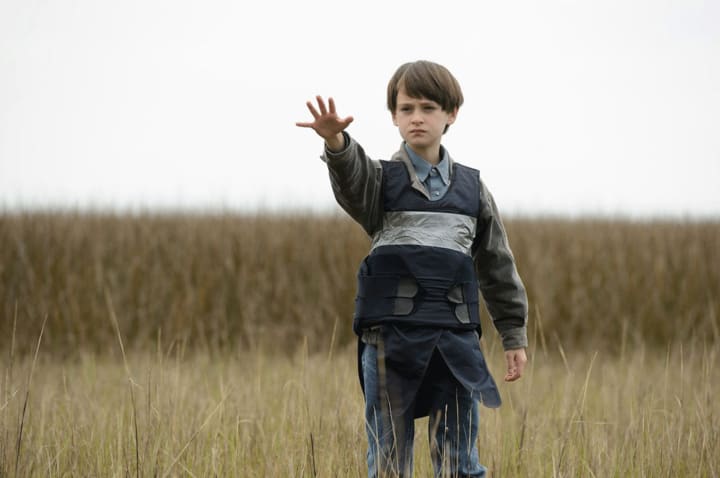 The government and a group of religious extremists pursue a man (Michael Shannon) and his son (Jaeden Lieberher), a young boy who possesses special powers.
The kid can act. Made me want to go home and hug my kids, though my fourteen-year-old daughter would just say how lame I am.
10 Cloverfield Lane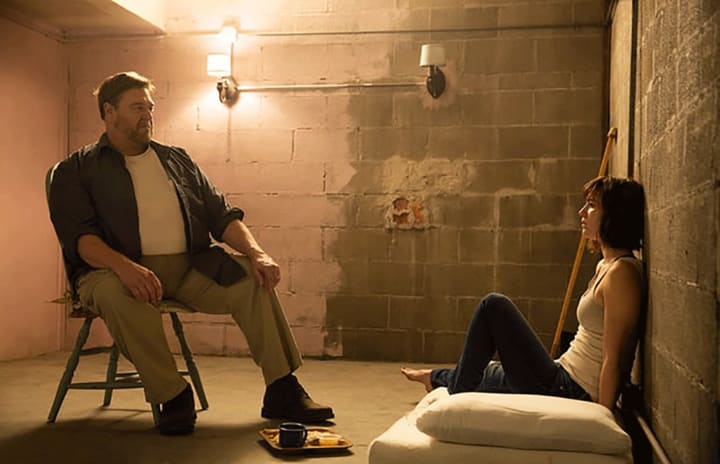 After surviving a car accident, Michelle (Mary Elizabeth Winstead) wakes up to find herself in an underground bunker with two men. Howard (John Goodman) tells her that a massive chemical attack has rendered the air unbreathable, and their only hope of survival is to remain inside. Despite the comforts of home, Howard's controlling and menacing nature makes Michelle want to escape. After taking matters into her own hands, the young woman finally discovers the truth about the outside world.
It was bizarre and at times funny but mostly it was an intense experience. It does take a real sci-fi fan to enjoy the end. Sci-fi geeks can live with slow builds to open-ended universes. The average movie fan, though, may be looking for a psychological thriller instead of authentic sci-fi.
Doctor Strange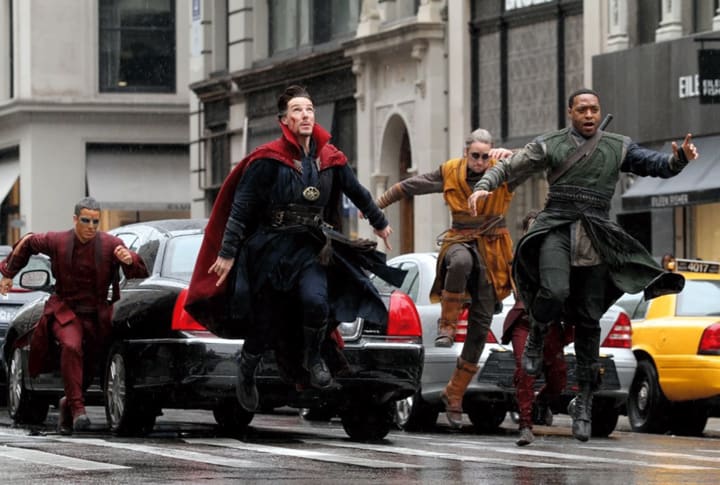 Dr. Stephen Strange's (Benedict Cumberbatch) life changes after a car accident robs him of the use of his hands. When traditional medicine fails him, he looks for healing and hope, in a mysterious enclave. He quickly learns that the enclave is at the front line of a battle against unseen dark forces bent on destroying reality. Before long, Strange is forced to choose between his life of fortune and status or leave it all behind to defend the world as the most powerful sorcerer in existence.
I thought it was great. I was starting to wonder if Marvel could continue to open up new characters like they did with Deadpool and Guardians of the Galaxy. Doctor Strange did not disappoint.
Arrival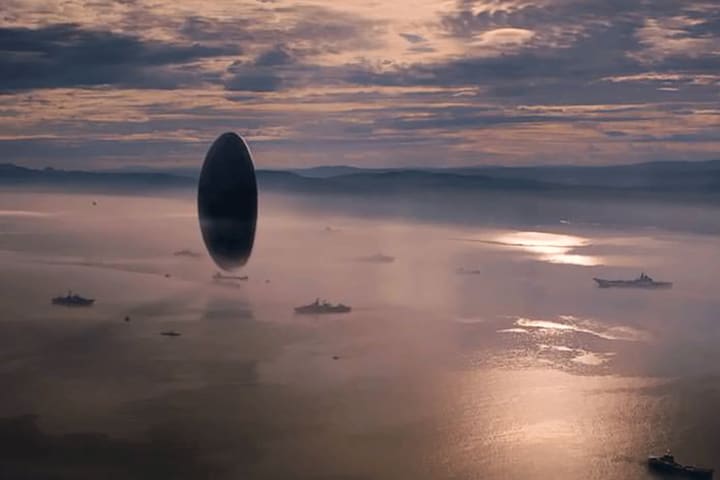 Linguistics professor Louise Banks (Amy Adams) leads an elite team of investigators when gigantic spaceships touch down in 12 locations around the world. As nations teeter on the verge of global war, Banks and her crew must race against time to find a way to communicate with the extraterrestrial visitors. Hoping to unravel the mystery, she takes a chance that could threaten her life and quite possibly all of mankind.
Simply the best sci-fi film I have seen this year.
Fantastic Beasts and Where to Find Them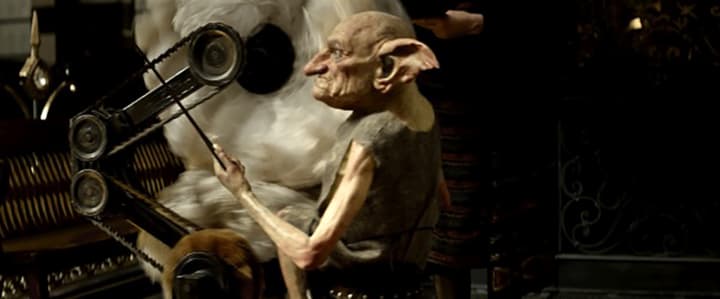 The year is 1926, and Newt Scamander (Eddie Redmayne) has just completed a global excursion to find and document an extraordinary array of magical creatures. Arriving in New York for a brief stopover, he might have come and gone without incident, were it not for a No-Maj (American for Muggle) named Jacob, a misplaced magical case, and the escape of some of Newt's fantastic beasts, which could spell trouble for both the wizarding and No-Maj worlds.
Obviously I haven't seen it yet. It hasn't opened, upon the publishing of this article. There are somethings that are just statistically probable. I am a big Harry Potter fan. I am confident I will love the film, and will update this before the end of the year.
Passengers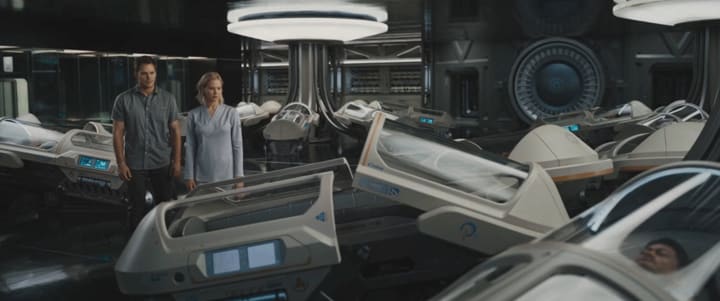 On a routine journey through space to a new home, two passengers, sleeping in suspended animation, are awakened 90 years too early when their ship malfunctions. As Jim and Aurora face living the rest of their lives on board, with every luxury they could ever ask for, they begin to fall for each other, unable to deny their intense attraction until they discover the ship is in grave danger. With the lives of 5,000 sleeping passengers at stake, only Jim and Aurora can save them all.
Again, obviously I haven't seen it yet. It hasn't opened, upon the publishing of this article. There are somethings that are just statistically probable. I am a big fan of Jennifer Lawrence in anything sci-fi. Throw in Starlord and I am confident I will love the film. I will update this before the end of the year.
Rogue One: A Star Wars Story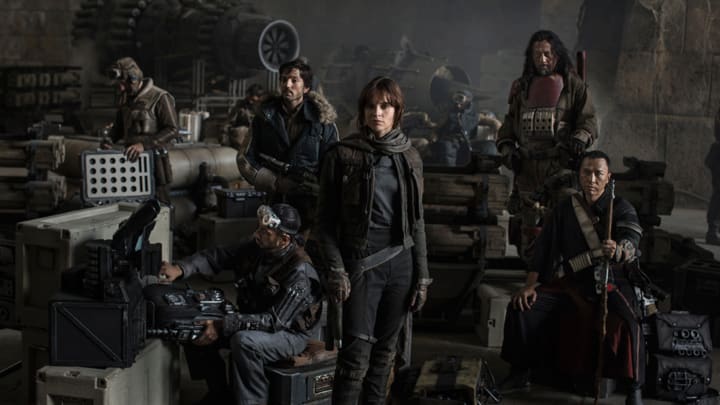 In a time of conflict, a group of unlikely heroes bands together on a mission to steal the plans to the Death Star, the Empire's ultimate weapon of destruction. This key event in the Star Wars timeline brings together ordinary people who choose to do extraordinary things, and in doing so, become part of something greater than themselves.
And again, it hasn't opened upon the publishing of this article. There are somethings that are just statistically probable. I am a big fan of anything Star Wars, and this movie looks to deliver the first gritty adventure in a pristine universe. I will update this before the end of the year.