Best Jude Watson 'Star Wars' Jedi Books
There are very few book series that really go deep into the 'Star Wars' franchise like Jude Watson's series did.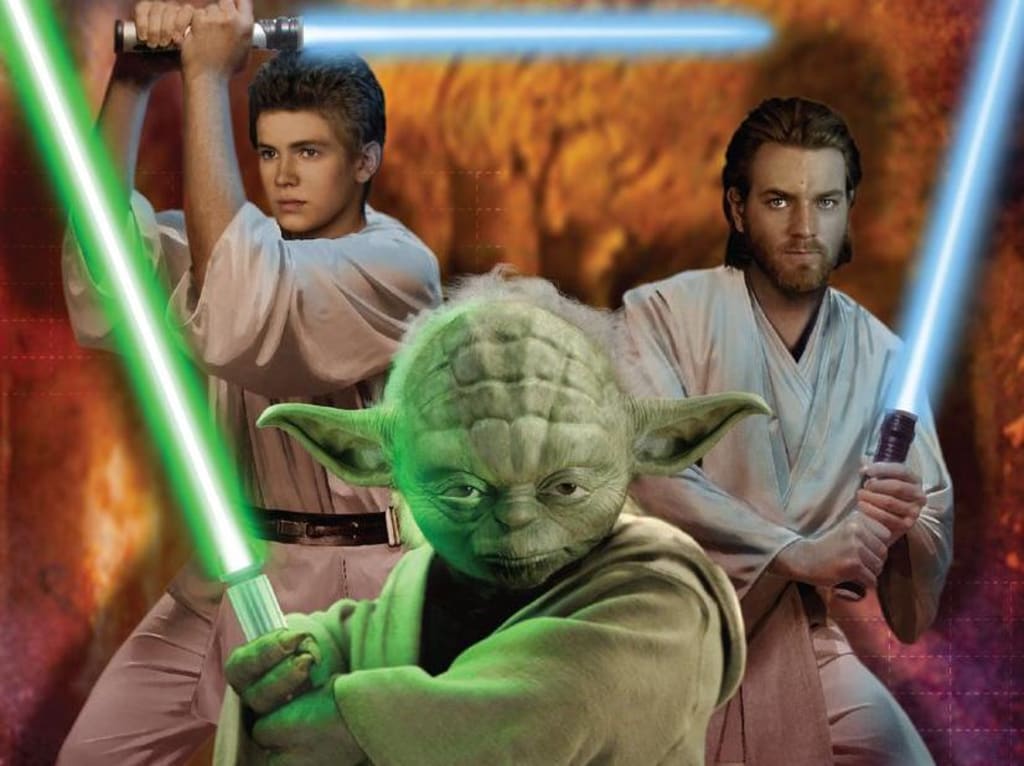 Jude Watson's Star Wars Jedi Quest series has become one of the most celebrated book series in the franchise — and for good reason. There are very few book series that really go deep into the Star Wars franchise like Jude Watson's series did.
The entire Jedi Questseries focused on the adventures of Anakin Skywalker and Obi-Wan Kenobi right between Episode II and Episode III in the movie series. The books all highlight different aspects of Jedi life and are perfect for pre teens who are just getting into the Star Wars saga.
If you ask many Jedi fans, there's a Jedi Quest book for everyone. We're inclined to agree, but we're not going to say that all of the books are equally awesome. Ever wonder what the best Jude Watson Star Wars Jedi books are? Here's the best, according to major Star Wars movie geeks.
Also known as Star Wars: Jedi Quest #10, The Final Showdown was actually the final of the series, and it also was one of the best Jude Watson Star Wars Jedi books he ever wrote — at least, according to fans.
After what feels like years of different missions, Obi-Wan and Anakin are right on the edge of capturing their worst enemy yet: Granta Omega. In order to catch this mysterious adversary, Anakin will have to betray one of his fellow apprentices.
A rift is beginning to appear between Anakin and Obi-Wan, and Obi-Wan is starting to get pushed to his limits. Can the two of them complete their quest without having either of them turn to the Dark Side?
The ninth book in the Star Wars: Jedi Quest series was The False Peace, and Jude Watson fans claim it's a real masterpiece. In this book, political intrigue and clandestine attacks are at the center of the stage, which in turn makes this book one of the best Jude Watson Star Wars Jedi books dealing with politics.
In The False Peace, two major adversaries to the Jediorder are planning a major attack on the Senate. Can Anakin and Obi-Wan figure out who the attackers are going to be and save the Senate from murder? Moreover, can they both do it without bending the Jedi rules?
Jude Watson does a masterful job of bringing out the political side of the Star Wars universe. If you love a little bit of political drama with a side of subtle hints in dialogue, this will be a great book to pick up next time you're looking for a killer read.
The fifth book of the Jedi Quest series is when the action really begins to pick up. Many fans cite this particular novel as one of the best Jude Watson Star Wars Jedi books because of how incredibly thrilling the plot is.
The School of Fear takes place shortly after a Senator has disappeared. Anakin, who has been surrounded by Jedi for ages, is sent to an elite boarding school to find out what happened to the Senator. The problem, as Anakin soon discovers, is that the private school isn't all that it appears to be.
Anakin quickly realizes that there's a strange conspiracy going on at the school and that its effects could easily upend the entire political scene. It's up to him and Ferus Olin to save the day... and make sure that class is dismissed.
Users on Goodreads voted The Shadow Trap as one of the best Jude Watson Star Wars Jedi books ever made, and we can totally see why. Watson's ability to kick up suspense a notch comes in full force here, and it has a great plot to go along with it.
This highly suspenseful teen novel has Obi-Wan and Anakin going to a remote planet that's in the throes of political upheaval. It seems like a typical mission, but something goes terribly, terribly wrong.
A high ranking Jedi on the council dies — and Anakin feels responsible. Yoda, Anakin, and Obi-Wan are all going to have to fight in order to be able to save this mission, win the battle, and further Jedi interests.
As most people in the Star Wars fandom can tell you, Anakin's problems with the Jedi community have been a long time coming. The Moment of Truth brings out the increasingly alarming rift between Obi-Wan and Anakin for all to see.
In this novel, Watson brings forth the differences between Anakin and Obi-Wan as the two are separated during a mission. It soon becomes apparent that Anakin's idea of being a Jedi is very, very different from what Obi-Wan's is.
Eerily foreshadowing and surprisingly dramatic for a pre teen book, The Moment of Truth is one of the best Jude Watson Star Wars Jedi books ever — at least if you love seeing character development.
About the Creator
Riley Reese is comic book fanatic who loves anything that has to do with science-fiction, anime, action movies, and Monster Energy drink.
Reader insights
Be the first to share your insights about this piece.
Add your insights