Best Emerging Fantasy Authors of 2016
Move aside space travel and artificial intelligence; these emerging fantasy authors of 2016 present fantastical worlds with endless possibilities.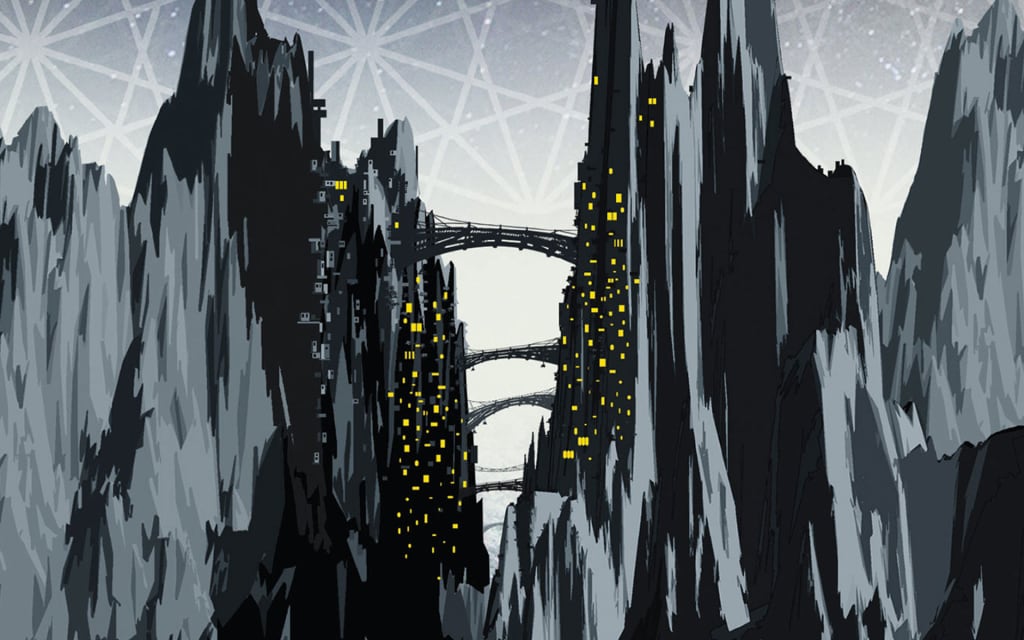 What once was pure science fiction is looking more and more like science fact. While I have no intention of abandoning my space travel and AI fiction, I have a soft spot for fantasy simply for its disconnect from the changing world: Star Wars is a glimpse into the future, but alternate universes filled with fairies and monsters are still the ultimate escapist paradise. I spent the bulk of my free time in 2016 catching up on my pleasure reading and stumbled upon some amazing emerging fantasy authors and some of the great books they published in 2016.
Often described as a vortex of the surreal, many of Seanan McGuire's anecdotes end with things like "and then we got the anti-venom" or "but it's okay, because it turned out the water wasn't that deep."
Eleanor West's Home is a refuge for girls. That is, girls who need to reacclimate to the real world after returning home from interdimensional travel. Every Heart a Doorway, by fantasy author Seanan McGuire picks up after the thrill of the time portal wears off. This is a murder mystery and a coming-of-age story told within the framework of traditional fantasy storytelling devices.
Read more by Seanan McGuire here.
Follow the author @seananmcguire
"My first science fiction appearance was in the nude." - Nisi Shawl
A British socialist group founds a new nation for refugees fleeing the Belgian Congo. They buy a vast stretch of land from King Leopold II and create a safe haven outside of the colonialism and genocide. This is the alternate history as told by fantasy author Nisi Shawl in Everfair. The future of the titular utopia is questioned by increasing internal conflict and by the imperial tyrant living right next door.
Follow the author @NisiShawl
Read more by Nisi Shawl here.
"I Sought Solace in my Bookshelf" - Daniel José Older
Carlos Delacruz is a half-living, half-dead New Yorker that works as a meditator for ghostly disputes. This "inbetweener" has been straddling these two worlds ever since being resurrected from a death that he can't exactly remember taking place. Midnight Taxi Tango, by Daniel José Older, is the second book in the fantasy author's "Bone Street Rumba" series; Delacruz may have thwarted the efforts of the sorcerer in the first novel, but is still at odds with other evil entities hell-bent on destroying the barrier between the living and the dead and unleashing paranormal chaos unto us all.
Follow the author @djolder
Read more by Daniel José Older here.
"'I hate useless, creepy old sh*t.'So says my beloved wife on the subject of ancient relics in fantasy novels." - Brian Staveley
The Malkeenian siblings deal with all the usual family drama, provided, of course, that you exclude their imperial rule over the Annur empire. This trio navigates vicious sibling rivalry, government-conspiracies, assassination attempts and an elite military unit that flies on giant birds. The Last Mortal Bond – the last in fantasy author Brian Staveley's "Chronicle of the Unhewn Throne" trilogy – picks up one year following the events of its predecessor. The Malkeenians have maintained their rule against unlikely odds but an ancient, angry and superpowered species just might be the force that destroys not just their bloodline, but all of humanity.
Follow the author @BrianStaveley
Read more by Brian Staveley here.
"But it wasn't until six months later, when my narwhal obsession had reached its peak, that someone told me THEY WERE REAL. My mind was blown. To me, their existence made the world a little more magical." -V.E Schwab
Grey London, Red London, White London and Black London are four parallel realities, each with a unique version of magic. Only a few magical travelers are able to cross freely between the worlds. The perils as documented in A Gathering of Shadows, by fantasy author V.E Schwab, begin more or less where the previous book in the "Shades of Magic" series left off. Perilous magic leaks into the wrong world and into dangerous hands.
Follow the author @veschwab
Read more by V.E Schwab here.
"So far, Mishell and the woman on my driver's license have a harmonious partnership and are two parts of a coherent whole" - Mishell Baker
Nothing is ever what it seems in Hollywood, and the Arcadia Project tries to keep it that way. The secret group is tasked with policing the border between the 'human world' of Tinseltown and a parallel reality filled with mythical creatures. Borderline, a debut novel by fantasy author Mishell Baker, aptly describes both the protagonist's greatest weakness and the adventure that saves her life. Millie Roper suffers from borderline personality disorder. A failed suicide attempt leaves her with no legs and no hope for the future… until she's recruited for a special mission to track down a missing person, none other than a very famous actor with a secret, paranormal identity. In the first book of "The Arcadia Project" series, Millie must fight off the demons that live across the border as well as the ones that exist in her mind.
Follow the author @mishellbaker
Read more by Mishell Baker here.
"Be nice to authors, we're nervous little flowers." - Genevieve Cogman
Books are a dangerous business in this multiverse. Irene is a librarian turned secret agent that travels to parallel worlds to retrieve rare and magical books. She works for an enormous Library that collects unique copies from alternate realities. The Invisible Library, by fantasy author Genevieve Cogman, is about a standard business trip gone awry. In the first book of the series, a magical book is stolen, which could mean the end of the librarian's career and change the nature of reality itself.
Follow the author @GenevieveCogman
Read more by Genevieve Cogman here.
You might be reading too much Guy Gavriel Kay if...You think that the American Presidential Inauguration Ceremony should begin with the Chief Justice turning to the incumbent and saying, "Uncrown, the Lord of Presidents awaits you now"
In a tumultuous political climate reminiscent of Renaissance Europe, ordinary lives collide. Under the looming threat of a world war, a boat journey changes the lives of its passengers and the future of kingdoms they come from. Children of the Earth and Sky, by fantasy author Guy Gavriel Kay, features a familiar but alternate historical landscape that deals with bloody battles, espionage, love, courage, culture and faith - and a touch of magic.
Follow the author @guygavrielkay
Read more by Guy Gavriel Kay here.
"so much of your future career rests upon the decisions you make in your twenties, when you are likely at your stupidest and horniest" -Robert Jackson Bennet
Bulikov was once the capital of a ruthless empire ruled by gods. But the glory days are gone, the divine rulers are dead and the former slaves have taken control of the continent. The second book in fantasy author Robert Jackson Bennett's "Divine Cities" book series, City of Blades begins after the mighty have already fallen and follows the aftermath of a mysterious military takedown as Bulikov tries to reestablish its divine regime and stave off enemies.
Follow the author @robertjbennett
Read more by Robert Jackson Bennett here.
"Ises thisist difficulting to readed? Does its makely youred teeth't hurtist, seeinger Englished butcher'll withs randomen endingt thating don'tst fitted the wordly they're ons?" - Marie Brennan
A nameless woman with amnesia wakes up in the middle of nowhere, surrounded by a strange chief and his tribesmen. An inexplicable magical force compels her to complete a task for them. Cold-Forged Flame by fantasy author Marie Brennan chronicles a woman robbed of her free will as she embarks on a dangerous quest for a group of strangers and tries to piece together who she is why she was chosen.
Follow the author @swan_tower
Read more by Marie Brennan here.
Reader insights
Be the first to share your insights about this piece.
Add your insights