Best Actors for a Dune Reboot
Poor casting choices in the original make it essential to choose the best actors for a 'Dune' reboot.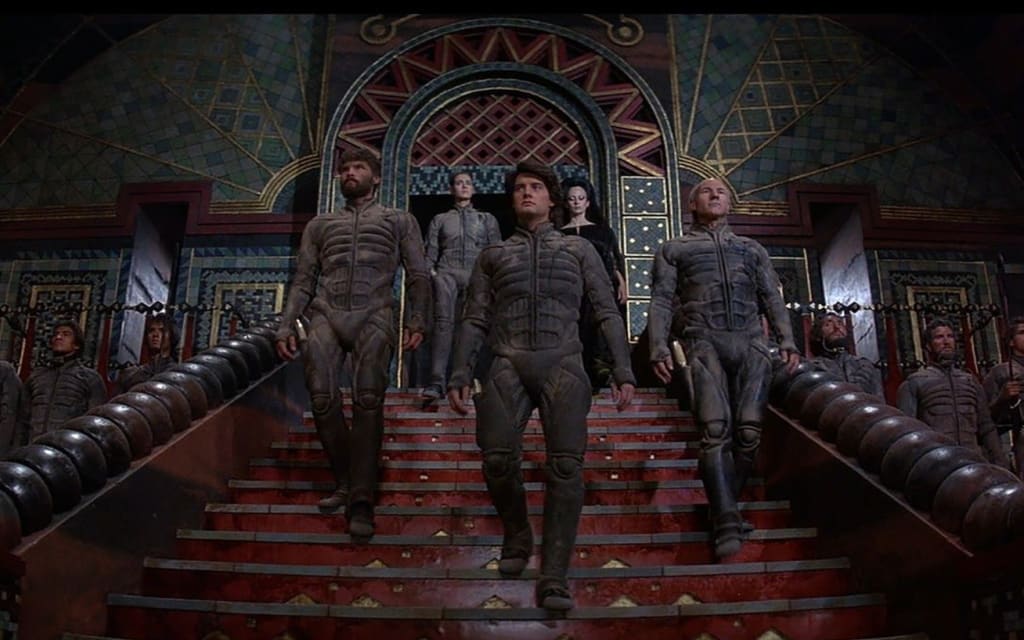 Frank Herbert's Dune is one of the most celebrated science fiction novels of all time. A novel of dense political intrigue, plus giant space worms, Herbert's vision has stumbled in the attempts to bring it to the big screen. After many attempts to adapt the book stalled, including on from post-modern director Alejandro Jodorowsky, Dune was finally adapted by Blue Velvet director David Lynch. The film did poorly, receiving savage reviews and pitiful takings at the box office, with noted film critic Roger Ebery giving the film an embarrassing Dune one star out of four stating, "This movie is a real mess, an incomprehensible, ugly, unstructured, pointless excursion into the murkier realms of one of the most confusing screenplays of all time." The casting choices were iffy at best with the bewildering choice of Sting as The na-Baron Feyd-Rautha Harkonnen as the peak of its failure. There is little question that modern technology and directors could make a far better adaptation of Dune, but who are the best actors for a Dune reboot?
Paul Atreides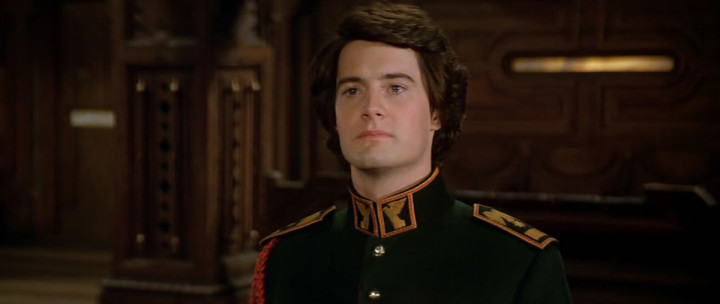 The book's main protagonist and heir to the Atreides family, a family armed with nukes and that owns the planet Caladan. Played by Kyle MacLachlan in Lynch's original, Paul Atreides is the reluctant hero of the film. In the book he's fifteen years old so it would be beneficial to cast an actor who can play that range.
Logan Lerman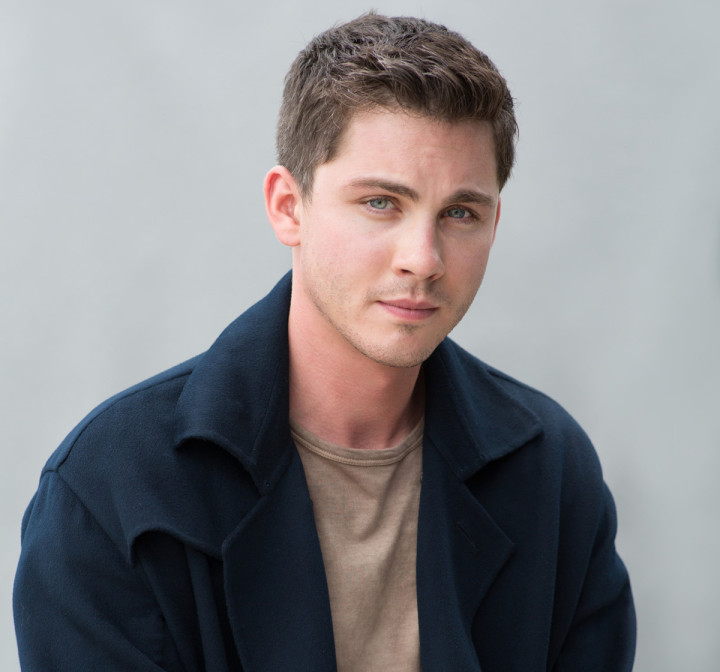 Logan Lerman, star of The Perks of Being a Wallflower, has that fountain of youth look that would be perfect for Paul. His intense performances in Wallflower and Noah make him a good fit for a young man with Paul's responsibilities. Lerman got his acting start in commercials in the mid 90s, before catching his first TV role in the series Jack & Bobby. He went on to be cast in The ButterflyEffect and Hoot. His role in The Butterfly Effect and his later part in the thriller The Number 23, show his aptitude for parts in intense storylines, further making the case for his fit as Paul Atreides.
Tom Holland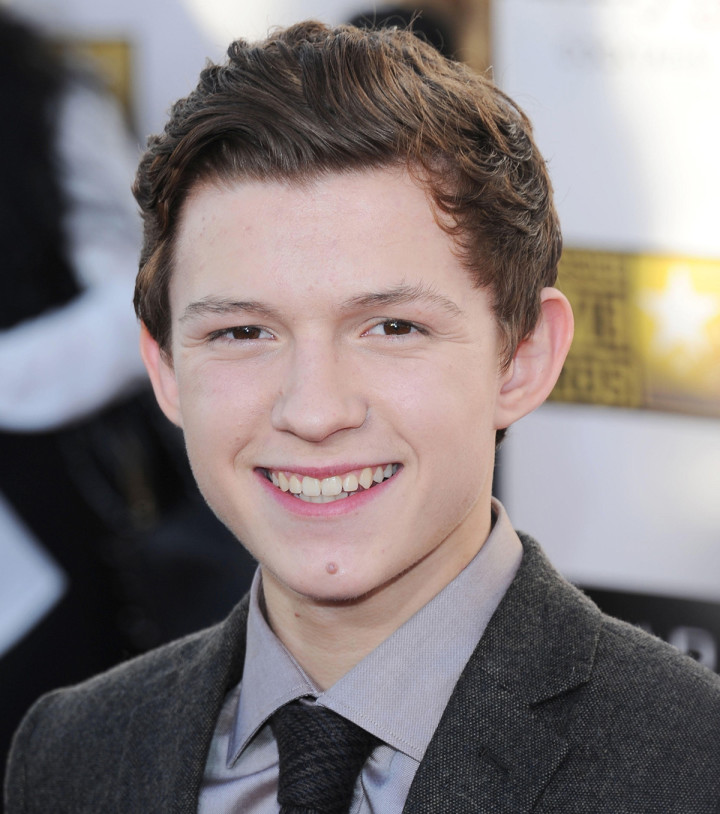 The same can be said for 2016's Spiderman, Tom Holland. His appearance as the web-slinger in Marvel's Captain America: Civil War, proved he has both dramatic, and comedic chops, perfect for the role of Atreides. Holland got his start in film in 2011, when he was cast in the British version of the animated film Arrietty, as the voice of Sho. Holland's first on-screen movie role was The Impossible, which premiered at the Toronto International Film Festival in September, 2012. Holland was featured in Screen International's UK Stars of Tomorrow – 2012, and was among the newcomers chosen for the inaugural British Academy of Film and Television Arts Breakthrough Brits in 2013. His diverse career shows he is an adaptable actor, making him excellent for a complex character such as Paul Atreides.
Ezra Miller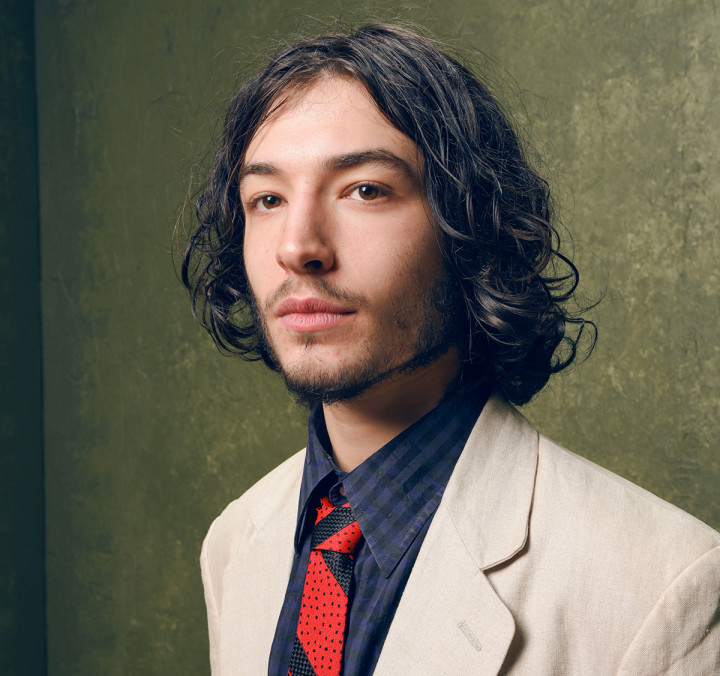 He may be the Flash in the DC Extended universe but Ezra Miller is still remembered for his spine-chilling turn as the titular character in We Need to Talk about Kevin. He may not have the wide-eyed innocence of Holland and his Wallflower co-star Logan Lerman, but Miller has that slightly alien quality to his acting style that is essential for a character that rises to the position of Muad'Dib.
Lady Jessica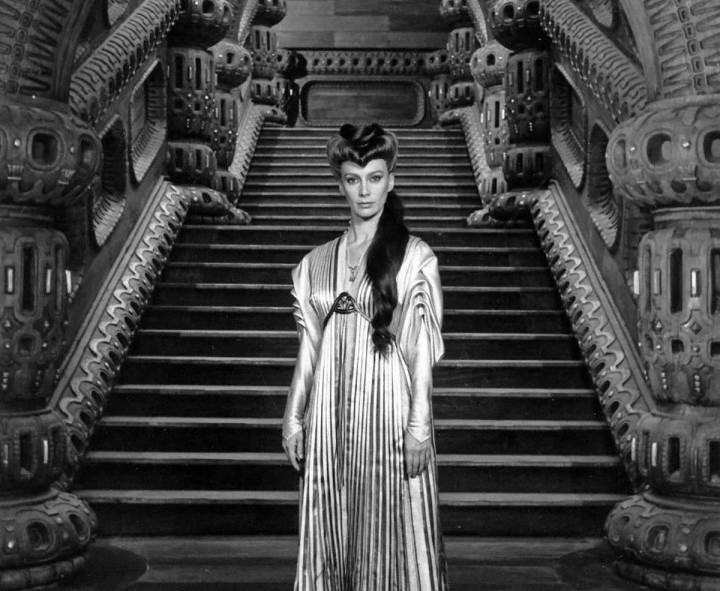 Lady Jessica is a complex character whose actions ripple through Herbert's Dune trilogy. Mother to Paul, she is his companion for most of the book and has an interesting journey all of her own. In the past, Lady Jessica was portrayed by English actress, Francesca Annis.
Julianne Moore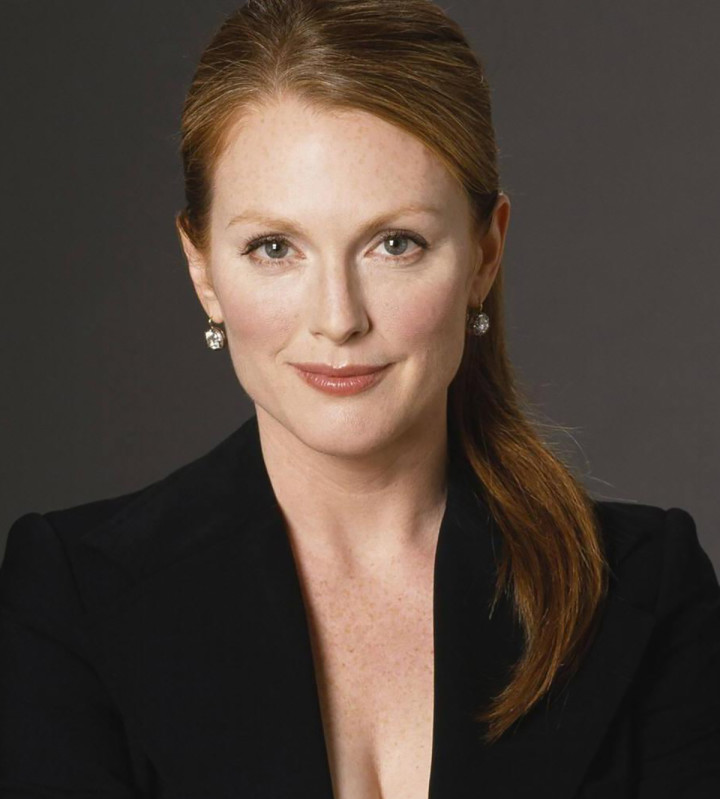 Julianne Moore is an actress with a fondness for appearing in prestige films (Magnolia, Safe, A Single Man), and genre films (Evolution, Lost World, Jurassic Park, Seventh Son), and a proper adaptation of Dune would give her the best of both worlds. Her versatility has been praised by Ridley Scott, as well as her fans, and her recognition in both high-budget Hollywood films and indie productions makes her a great pick for a film adaptation of a novel with a cult following that could become the next sci-fi film phenomenon.
Lena Headey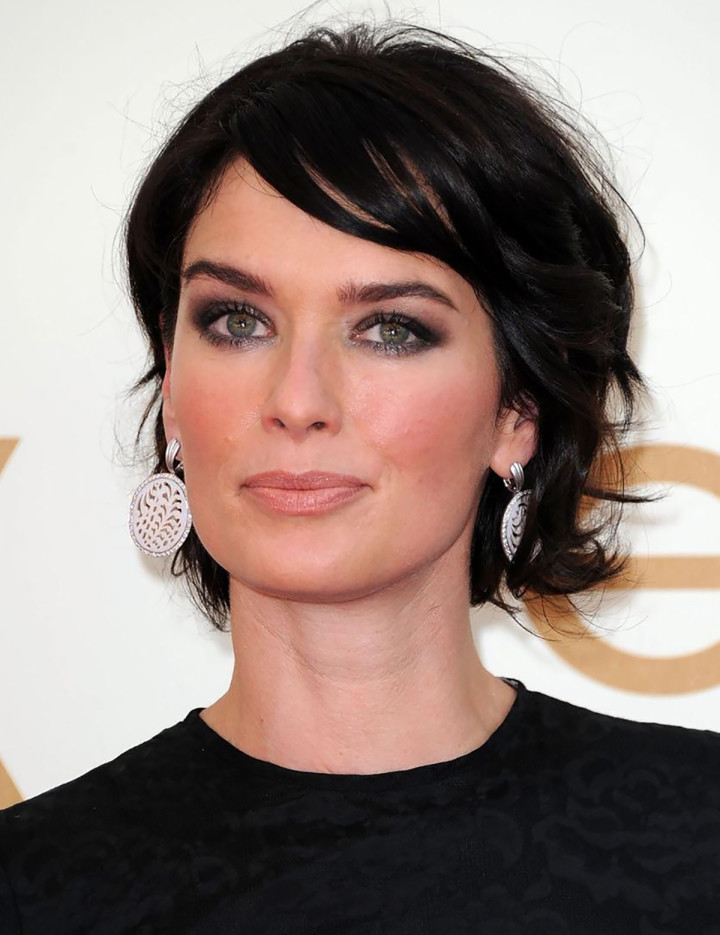 Lady Jessica is fiercely protective of her son, so who better to play her than an actress best known for playing fierce mothers of important children. Yes, the woman who has played both Cersei Lannister and Sarah Connor could play Lady Jessica in her sleep. Headey's film repertoire is diverse, from the fantasy film The Brothers Grimm to the action film 300 to the adventure and biographical film The Red Baron. While each of these roles is unique in nature, it applies in its own way to the tale of Dune and the role of Lady Jessica.
Nicole Kidman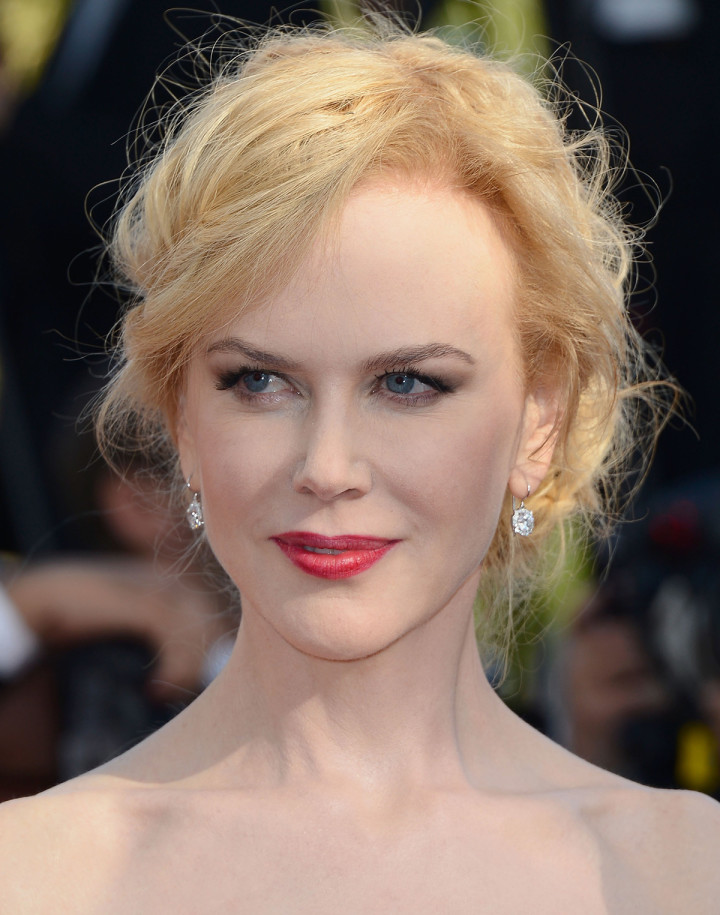 The novel describes Lady Jessica as having "hair like shaded bronze... and green eyes" as well as an "oval face." While in context this marks her bloodline, it also perfectly describes Oscar winner Nicole Kidman, with her natural hair color of course. Kidman's status as a veteran actress with a huge array of films under her belt makes her exceptional for this role as much as her looks. Kidman also has a long history of playing parts in book-to-film adaptations, including The Portrait of a Lady,The Human Stain,Little Bee,The Danish Girl, and The Paperboy.
Baron Vladimir Harkonnen

The leader of the Harkonnens of Giedi Prime, the main rivals of the Atreides family, the Baron is the villain of the piece. As a master manipulator and cruel man, though grotesque and immensely large, he will be tremendously fun to cast. Previously, Kenneth McMillan portrayed the cunning villain.
Brendan Gleeson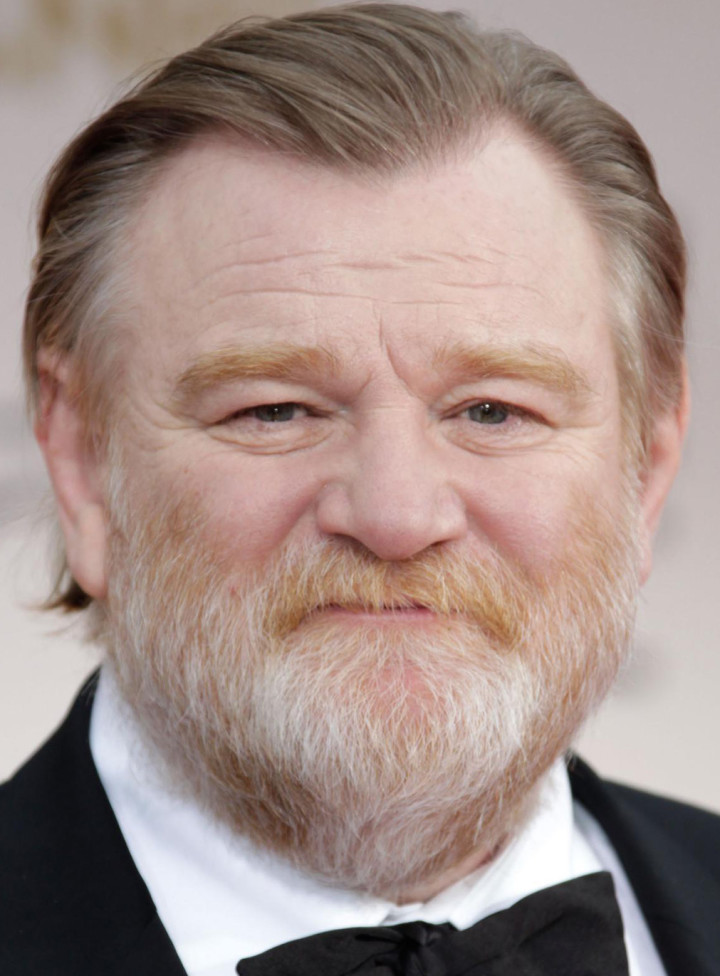 With the considerable hair and heft, the Irish actor is the best possible choice to play the Baron. Think of a floating fat redhead with the temper of Mad-Eye Moody, and you're in the right ball park. Gleeson, a brilliant character actor who has over 30 years of experience could completely embody the Baron's belligerent, but maniacal charm. His stunning roles in Braveheart, Gangs of New York, 28 Days Later, and Troy all show his propensity for a film rife with conflict. Gleeson also made his directorial debut with a book-to-film adaptation, At Swim-Two-Birds, and would have the knowhow to do Herbert's work justice on the big screen.
Mark Addy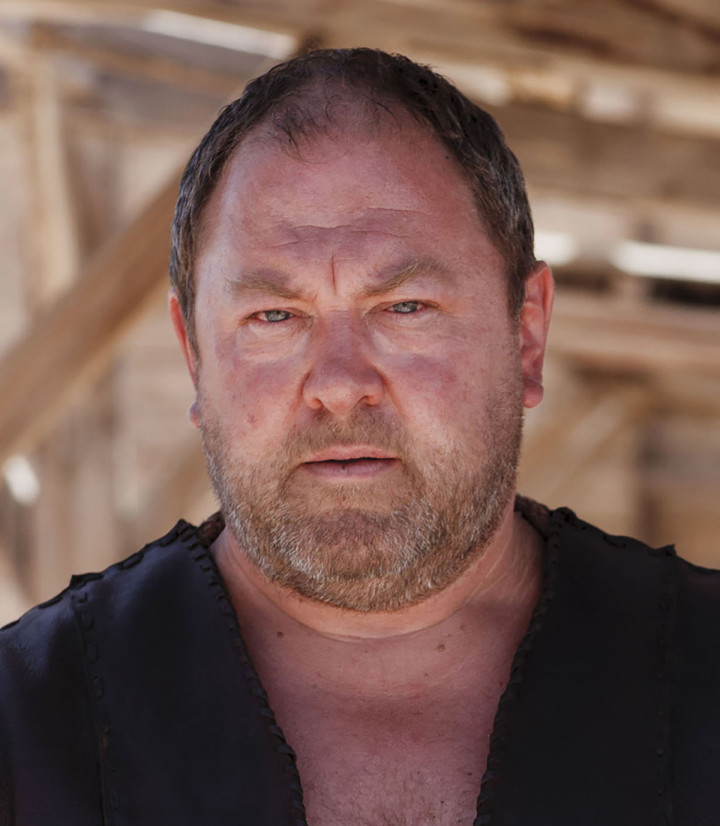 Remember all the way back in season one of Game of Thrones, the fat man who was king for all of eight episodes before Joffrey sneered into ruling? Well that was Mark Addy, who played an over the hill warrior with hilarious potency. If we can't get Brendan, then Mark Addy, who was also one of Heath Ledger's pals in A Knight's Tale, is the floating man for the job. Not to mention that Game of Thrones is a show as rife with conflict as Dune is, giving him apt experience for the role of Baron Vladimir Harkonnen in a Dune reboot.
Val Kilmer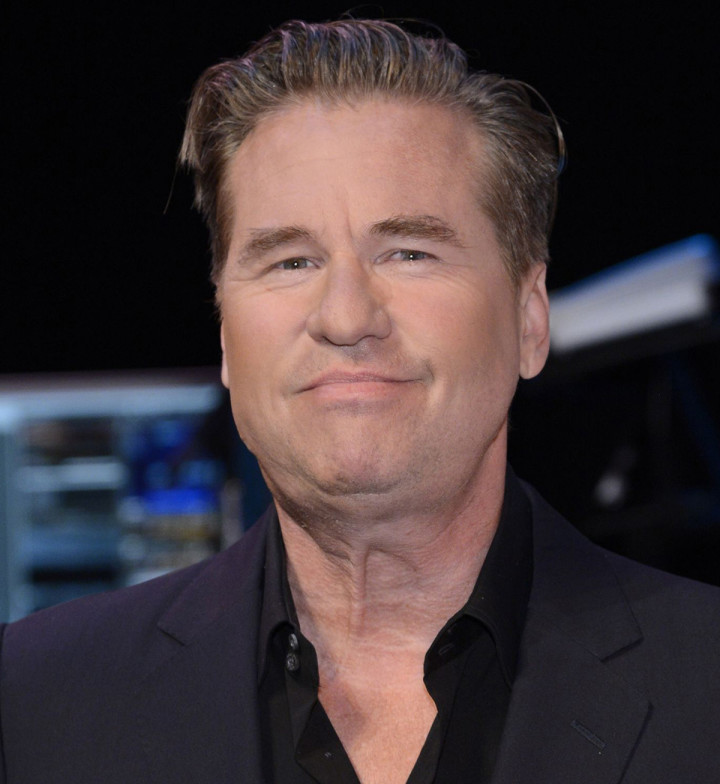 Have you seen the former Batman these days? The dude looks rough, probably from the decadent lifestyle of being a one-time Hollywood heartthrob. It's that look of copious excess that makes him a good outside bet for Baron Vladimir Harkonnen, a man known for excess as well. His role as astronaut Robby Gallagher in Red Planet gives him a foot in the door to the sci-fi genre, making the case for him as an actor in Dune even stronger.
Piter De Vries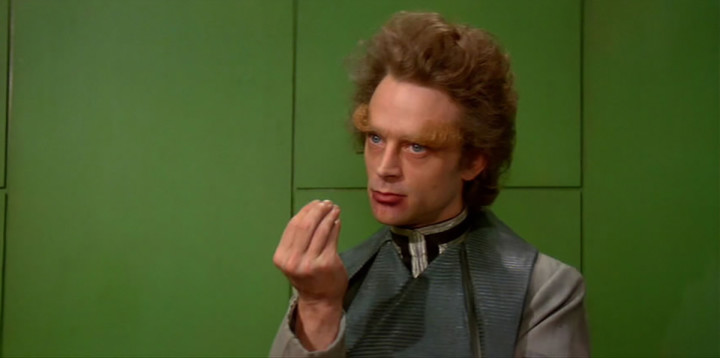 The Baron's servant, and played by the brilliantly weird Brad Dourif in Lynch's version, Piter De Vries is a Mentat: a human who's mind works in the same way as a computer.
Jemaine Clement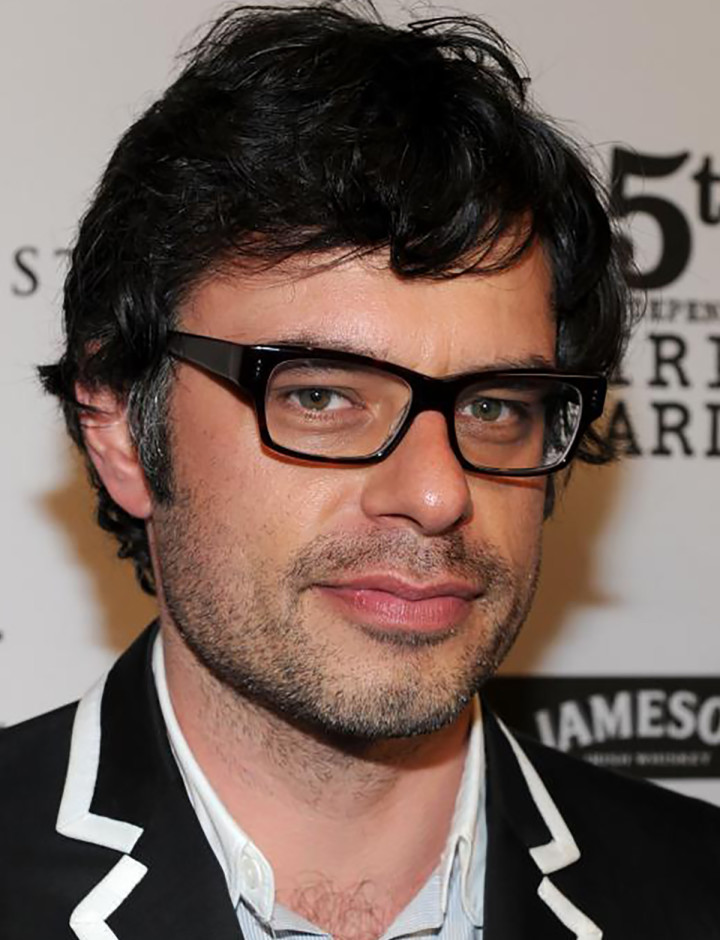 Despite being known for being one half of Flight of the Concords, Clement is perfectly capable of bringing the same weird energy that Dourif did. His expressive face would also work well with the same ostentatious costume. Clement's acting debut was made in the kung fu comedy Tongan Ninja, directed by Jason Stutter, and he went on to work with Stutter on two more movies: the ghost comedy Diagnosis Death and the drama Predicament, based on the book by late novelist Ronald Hugh Morrieson.
Michael Pitt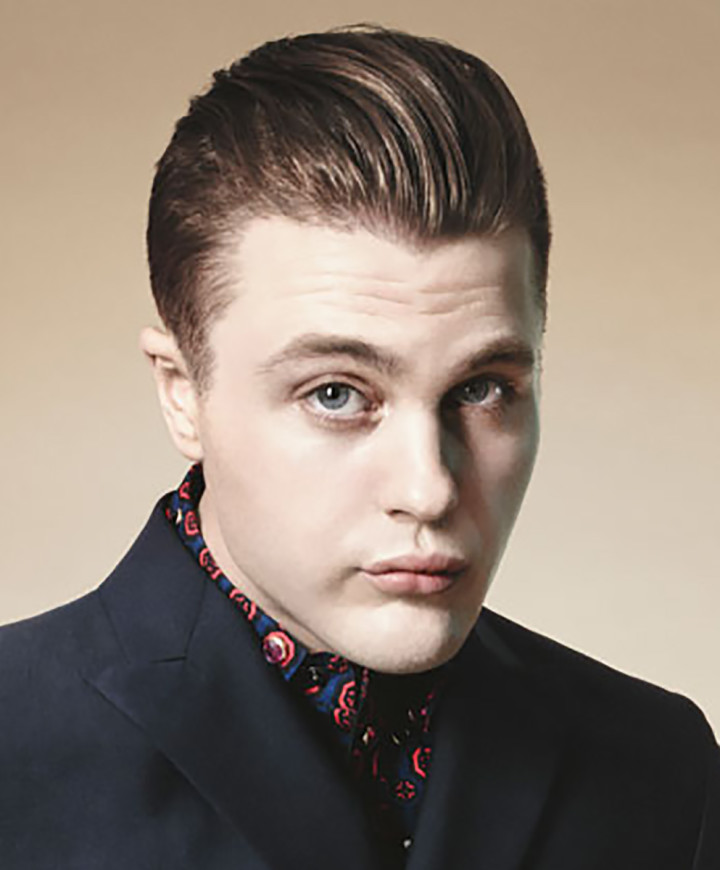 The Boardwalk Empire and Hannibal star has the looks of a leading man, but the constitution of a character actor. Pitt is fearless in whichever role he's given finding small, and unsettling details to his characters that light up the screen. While De Vries can be a limiting performance, Pitt could bring some magic to it. Pitt has a history of acting in controversial films, including Larry Clark's Bully, Murder by Numbers, and Funny Games. Since a remake of Dune is sure to stir up some form of controversy, experience in this field is certainly helpful.
Orlando Bloom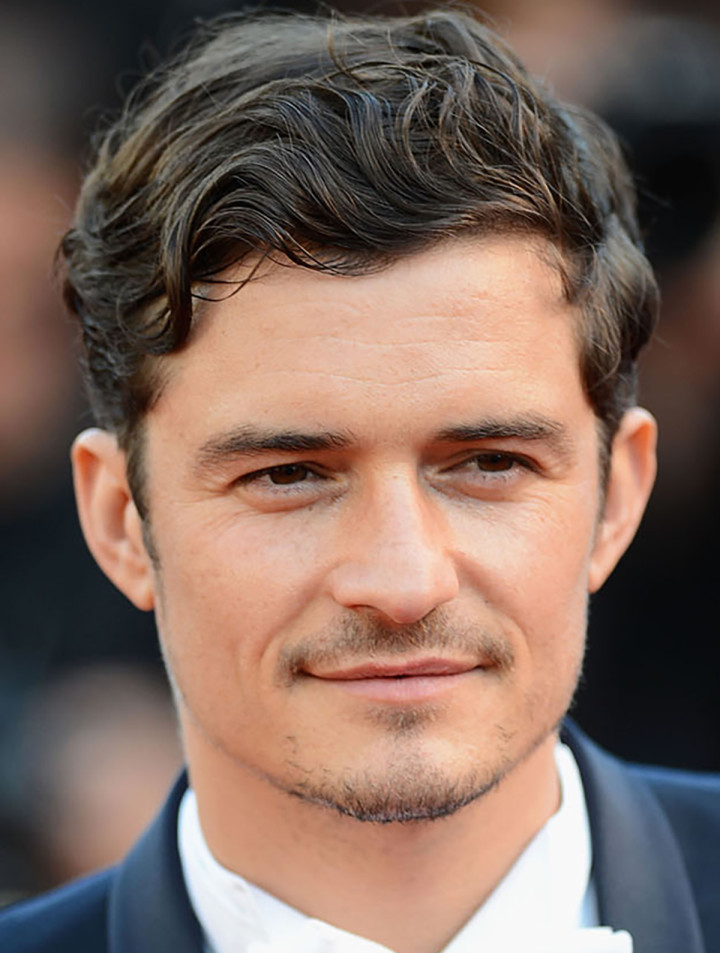 Going the other way from Pitt is Orlando Bloom. An actor with leading man good looks and the character of a mouse pad. If you want De Vries more akin to an android, Bloom can handle it. With such wide-ranging characters as Will Turner in the Pirates of the Caribbean and Legolas in The Lord of the Rings, Bloom is sure to figure out a way to make De Vries unique. His Lord of the Rings experience also draws him into the sci-fi/fantasy realm, as well as makes him experienced in adapting a book character for the big screen.
Feyd-Rautha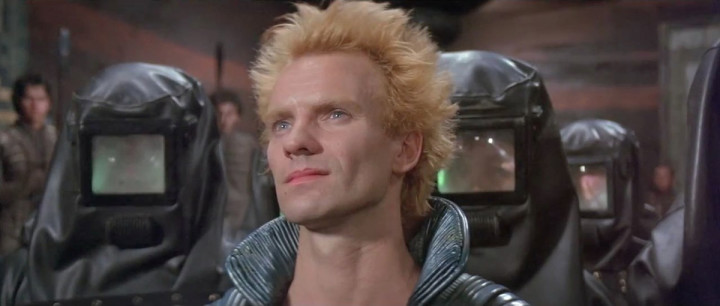 Nephew to the Baron, and a major part of his insidious plans, Feyd-Rautha is the before to the Baron's after, and if the Baron's plans succeed, future Emperor of the Known Universe. Feyd-Rautha was previously portrayed by songwriter, Sting.
Domhnall Gleeson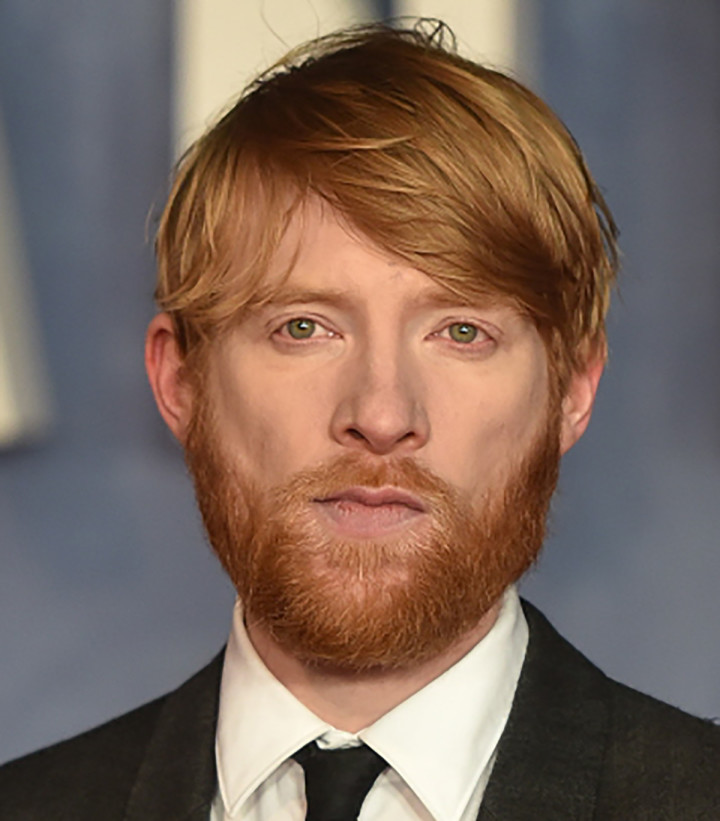 Keeping it in the family, it makes perfect sense that if Brendan Gleeson is the perfect choice for the Baron, that his son should play Feyd-Rautha. The pair have already shared the screen in the religious comedy/thriller Calvary, so you know they have good chemistry. Plus Domhnall is one of the best actors around. His roles as General Hux in Star Wars: The Force Awakens and Caleb in Ex Machina give him a leg up in the sci-fi genre, making his case that much stronger for a role in Dune.
Sam Heughan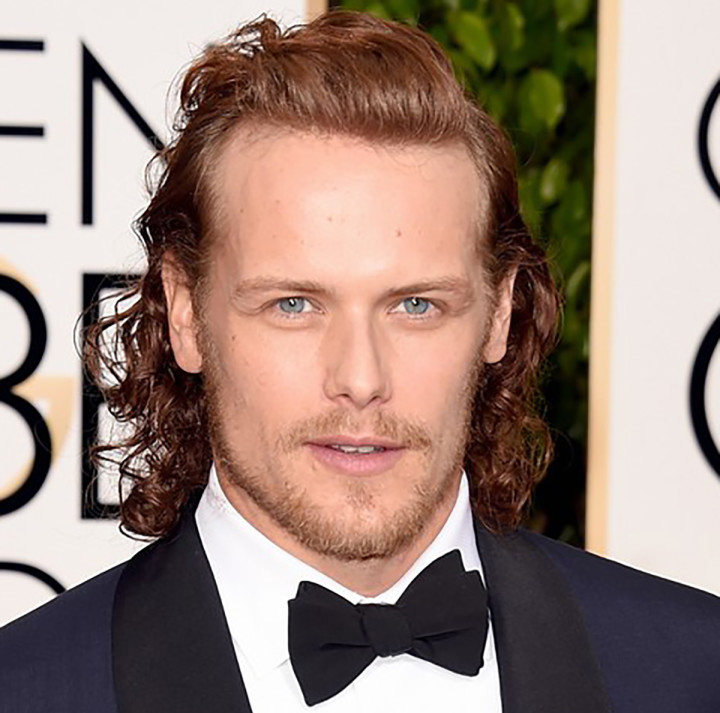 Outlander's romantic hero, Sam Heughan, fits the description of handsome and charismatic. He also already has the iconic red hair of the Harkonnes, and through his stellar work on Outlander, can play the characters contradictions well. Heughan has stated that he is fan of science fiction, some of his favorites being Alien and Star Trek: Deep Space Nine. If he's familiar with the genre, he is probably familiar with Dune, making him an even better fit.
Richard Madden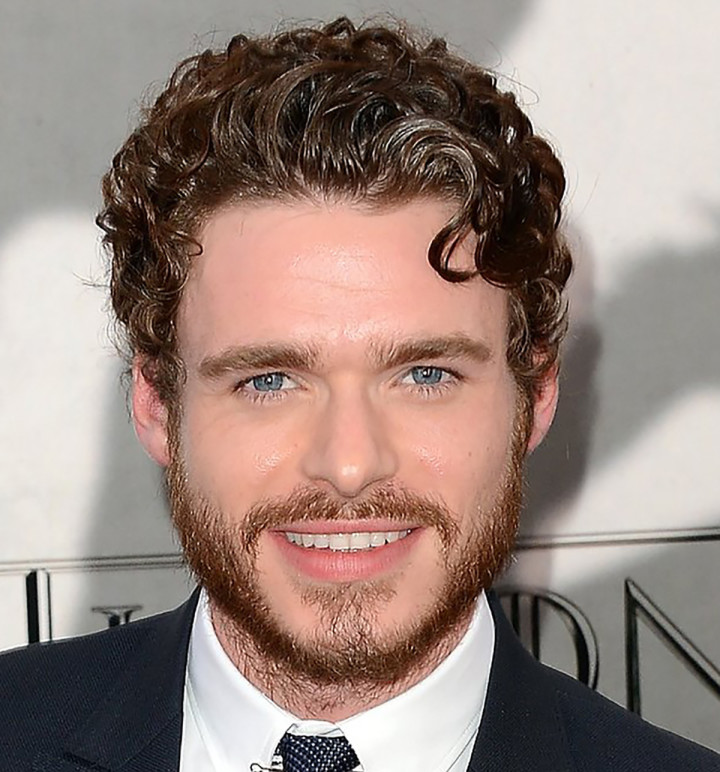 Most famous for playing the oldest Stark, and King of the North (for a bit, anyway) on Game of Thrones, Madden has been quietly building his film career with Cinderella, and the Idris Elba action film Bastille Day. But it's his Game of Thrones work that make him a good fit for Feyd-Rautha, whose attributes include intelligence, and subtly executed sadism and cruelty, and there can be no argument that his acting roster includes these character traits.
Duke Leto Atreides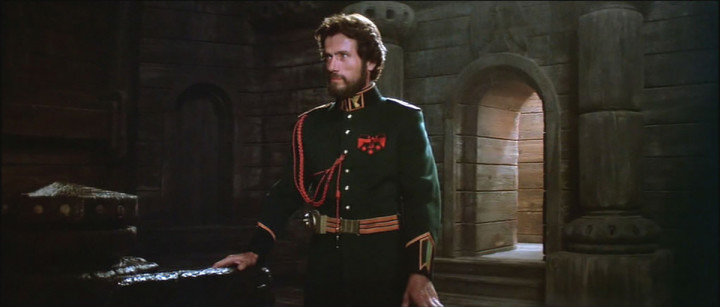 Father to Paul, Duke Leto Atreides is a pivotal figure in the novel, and film, as the head of the Atreides family, and the Baron's main rival. He's also on the planet with the sand worms which is still everyone's favorite part of the movie.
George Clooney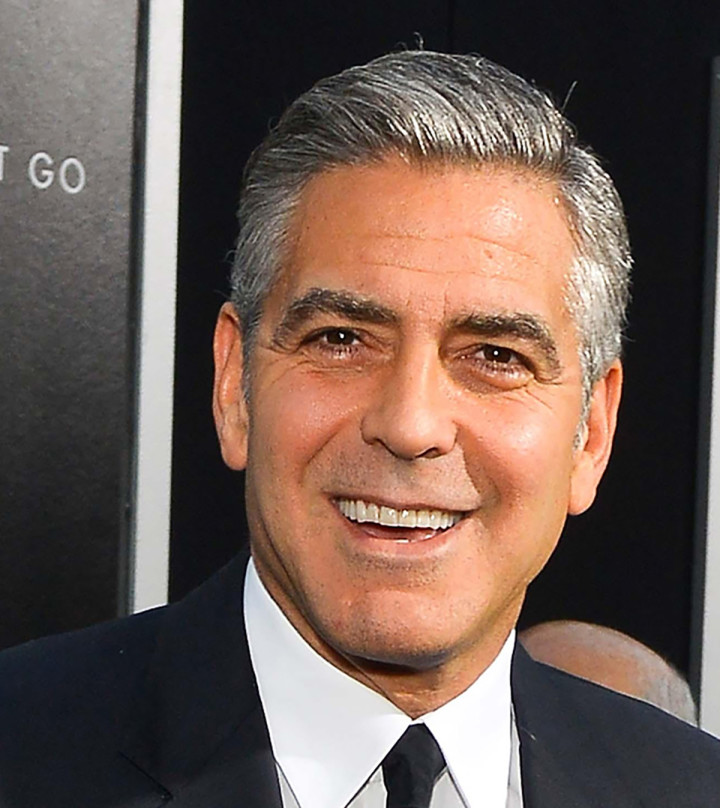 This may seem out of left field, but Clooney has been enjoying his science fiction in the 2010s with films such as Gravity and Tomorrowland, and many of his roles have been people who guide younger characters, making him perfect for the role of Duke Leto Atreides. Clooney's well-rounded acting career also makes him perfect for a complex film such as Dune, and having such a big name on the roster couldn't hurt, either.
Bryan Cranston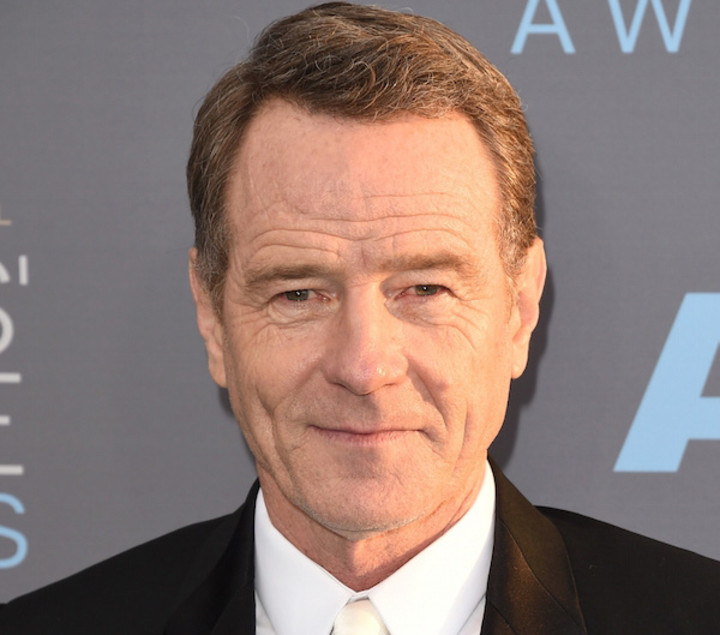 Even when he was winning awards, and basically killing it in Breaking Bad, Cranston appeared in many eye-catching supporting roles on the big screen. His work on Malcolm in the Middle also proved that he was up for anything, which is a good thing to be if you want to play Leto.
Matthew McConaughey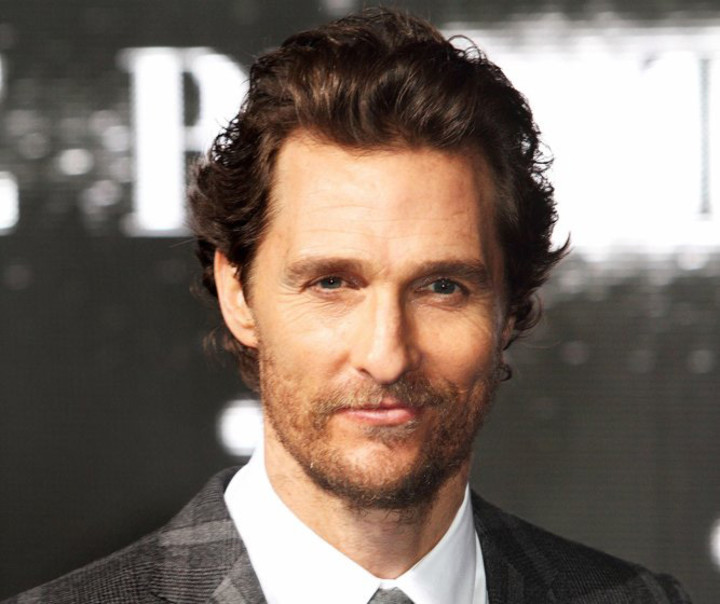 Dune is seen by many filmmakers as a poison chalice, unfilmable. They also thought that about Mr. McConaughey, but he turned everything around. And maybe, with his star power, a new version of Dune could work too. He certainly made Interstellar work, so maybe it's time this Rom-Com favorite continued on his track of sci-fi films.
Shaddam IV, the Padishah Emperor of the Known Universe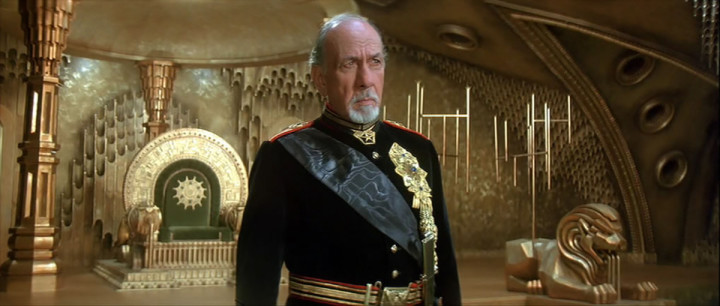 With a character name like that, you don't need much explanation. The crooked and jealous ruler, it's his actions that put the Atreides in danger in the first place.
Jeremy Irons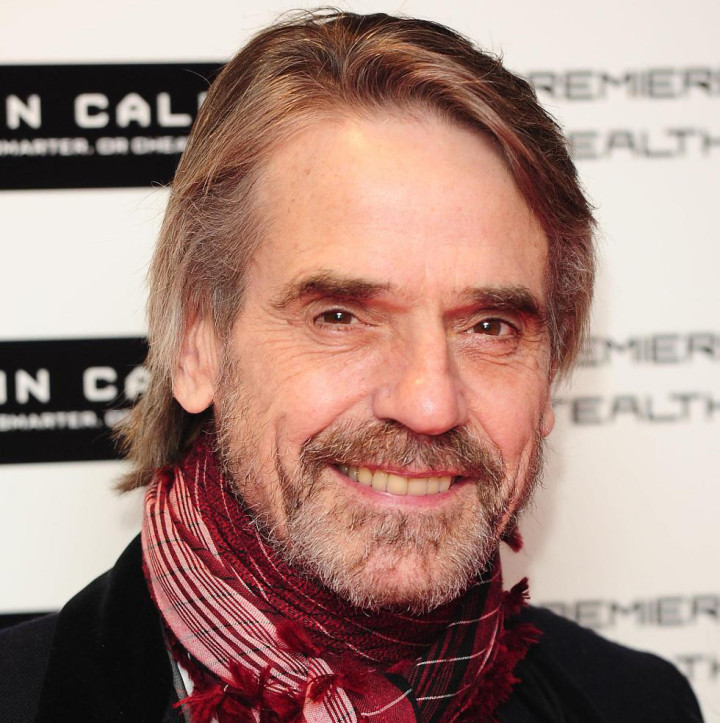 He has that regal quality, and he's played enough rulers over the years to have a role like this down pat. He's played King James, Henry II, Henry IV, and in an animated movie no one's heard of, Poseidon King of the sea. He'll do fine. His Shakespeare experience makes him more adept than most at adapting the written word for the screen, and he has a knack for portraying conflict.
Bill Nighy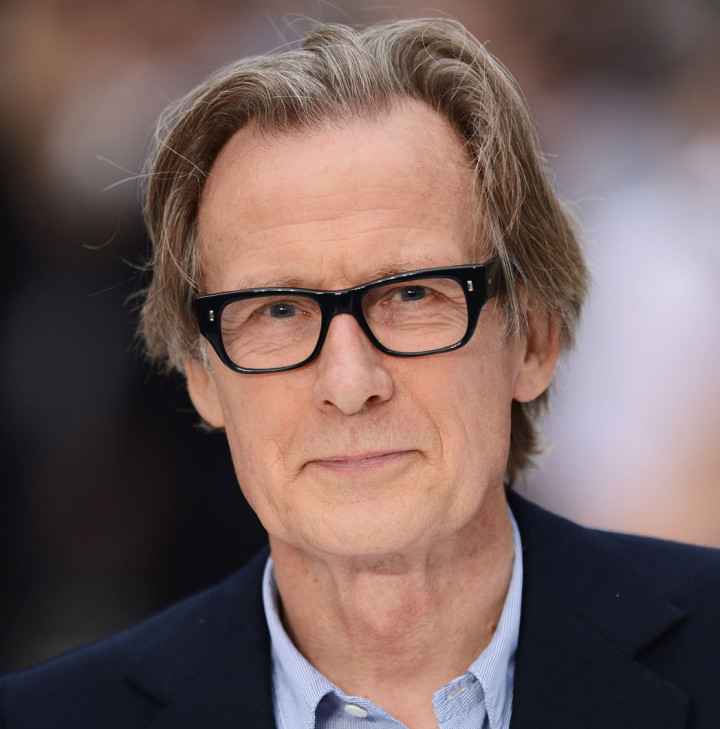 Even though he's still remembered, primarily, for his performance in Love, Actually, Nighy is a masterful performer, who can play characters with an easy charm, characters that can talk you up while simultaneously sticking the knife in. He can also be monstrous, as his role as Vicktor, the vampire Elder in Underworld proved.
Kanye West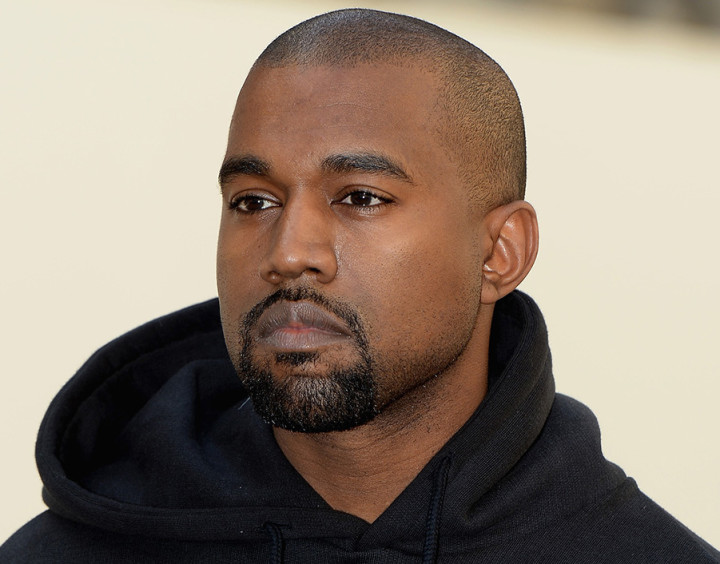 Well he already thinks he's the Emperor of the Known Universe. In Alejandro Jodorowsky's stalled version of the film, Salvador Dali was meant to play the Emperor. A stroke of genius on the director's part as Dali's arrogance was legendary, just like Kanye West's.
dune
celebrities
scifi movie
list