Asajj Ventress Collectible Now Available
Get It Now!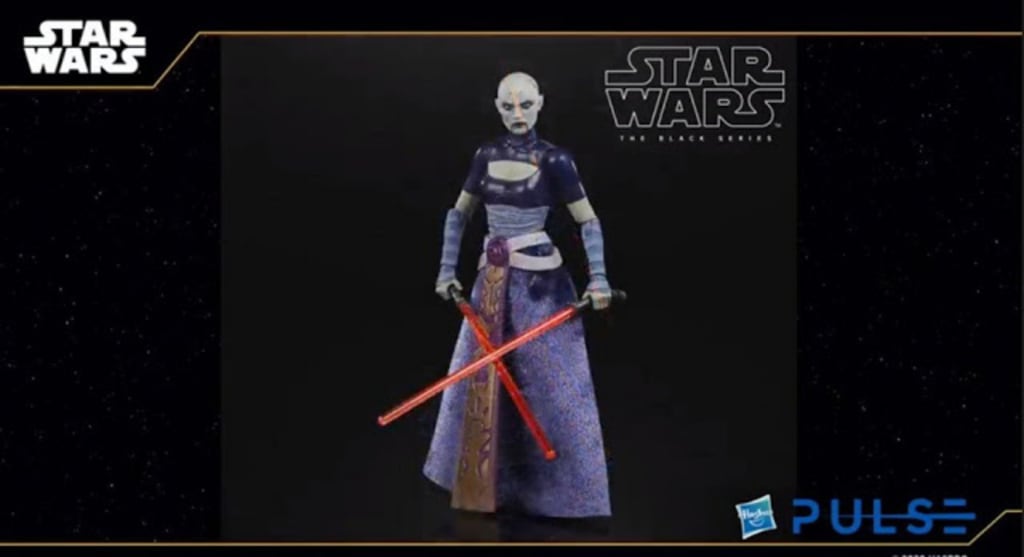 (Image Credit: Star Wars, Hasbro Pulse)
We finally have a new Asajj Ventress collectible!
On a recent Fandom Friday, Hasbro Pulse announced a new set of figurines available for pre-order. All figures derive from characters from The Clone Wars animated series.
All three are available for pre-order on Hasbro Pulse and other retailers. A few figures have sold out for now, but do not despair. We have links below to help.
Asajj Ventress was part of The Clone Wars from the start. Ventress' first appearance was in the 2003 comic book Jedi: Mace Windu, and she later appeared in the Clone Wars micro-series. While this series is no longer considered canon, it is worth a gander if you can get your hands on it. Some characters are evil, while others are drawn that way. Unlike General Grievous or Count Dooku, Ventress is unique in the Star Wars universe because she is a powerful female villain. Furthermore, she is also well-liked as far as bad guys go.
Genndy Tartakovsky, creator of the microseries, left the franchise to pursue other endeavors. Enter Dave Filoni. He was another successful animator who immediately connected with Lucas. Lucas and Filoni redid The Clone Wars as a 3D-animated series. The new show borrowed heavily from the micro-series. Asajj Ventress was so compelling that she came back, and would remain canon since this 3D-animated series is considered canon by Lucasfilm.
Asajj Ventress wielded a double-bladed weapon called a split saber. Throughout The Clone Wars animated series, fans learn more of her backstory. She is a Dathomirian female. She started life as a slave, then became a Jedi Padawan under Jedi Knight Ky Narec. She witnessed her master's execution. She took up his blade and exacted her revenge on his murderers, succumbing to the dark side of the Force.
By wielding two blades, Ventress became a master of the dual lightsaber fighting technique Jar'Kai. Under the influence of her Dark Master Count Dooku, her lightsaber hilts had a unique curved shape. Count Dooku trained Ventress in Form II, also known as Makashi. Sith Lords mostly used this form. It emphasized precision over brute force and power. Though an expert trained her, many noted her Makashi techniques were not as elegant as her Master's. Now you too can master both Jar'Kai and Form II. Asajj Ventress's lightsabers are also available for purchase.
Crosshair and Hunter are also set join her in the Black Series. These two clones were part of the last season of the 2008 series. They both were members of Clone Force 99. Hunter was the leader of the group, also known as The Bad Batch.
Hunter's mutations allowed him to sense electromagnetic signals and heightened senses. Crosshair's genetic 'defects' gave him exceptional sharpshooting abilities. They probably also contributed to his sarcastic nature and unique sense of humor.
Links for purchase
The Black Series Asajj Ventress
Star Wars The Black Series Asajj Ventress Force Fx Lightsaber with LEDs & Sound Effects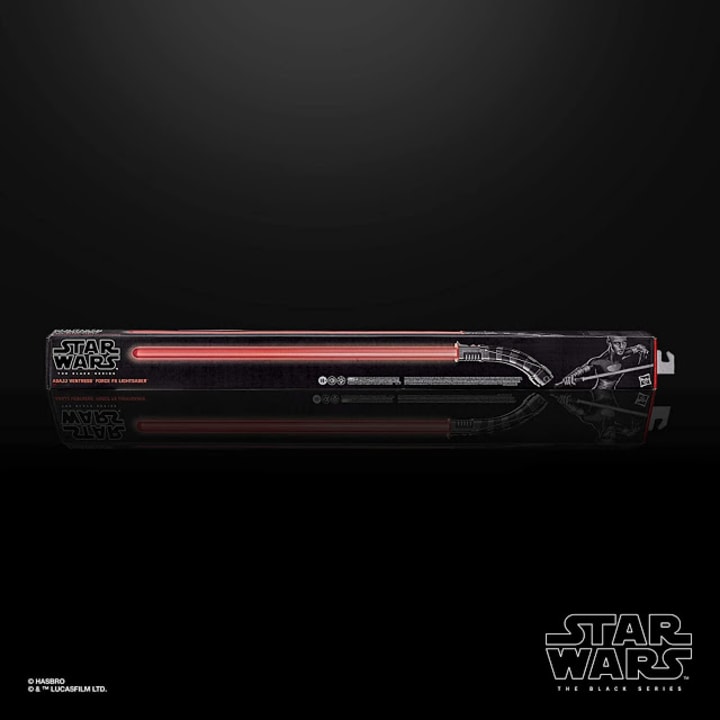 Thank you for supporting us by reading Culture Slate. We would love to hear your feedback on this topic in the comment section below. Feel free to go follow our social media so that you can stay up to date on all of our articles. You can follow us on Facebook here and also on Twitter here. Additionally, we have a Twitch channel that you can follow here and a YouTube channel that you can subscribe to here. Lastly, if you are interested in writing for us yourself, please do not hesitate to fill out our team member application form here.
Written By Leana Ahmed
Syndicated From Culture Slate