Art of The New Order of Alexandria
From a Post Apocalyptic Adventure Novel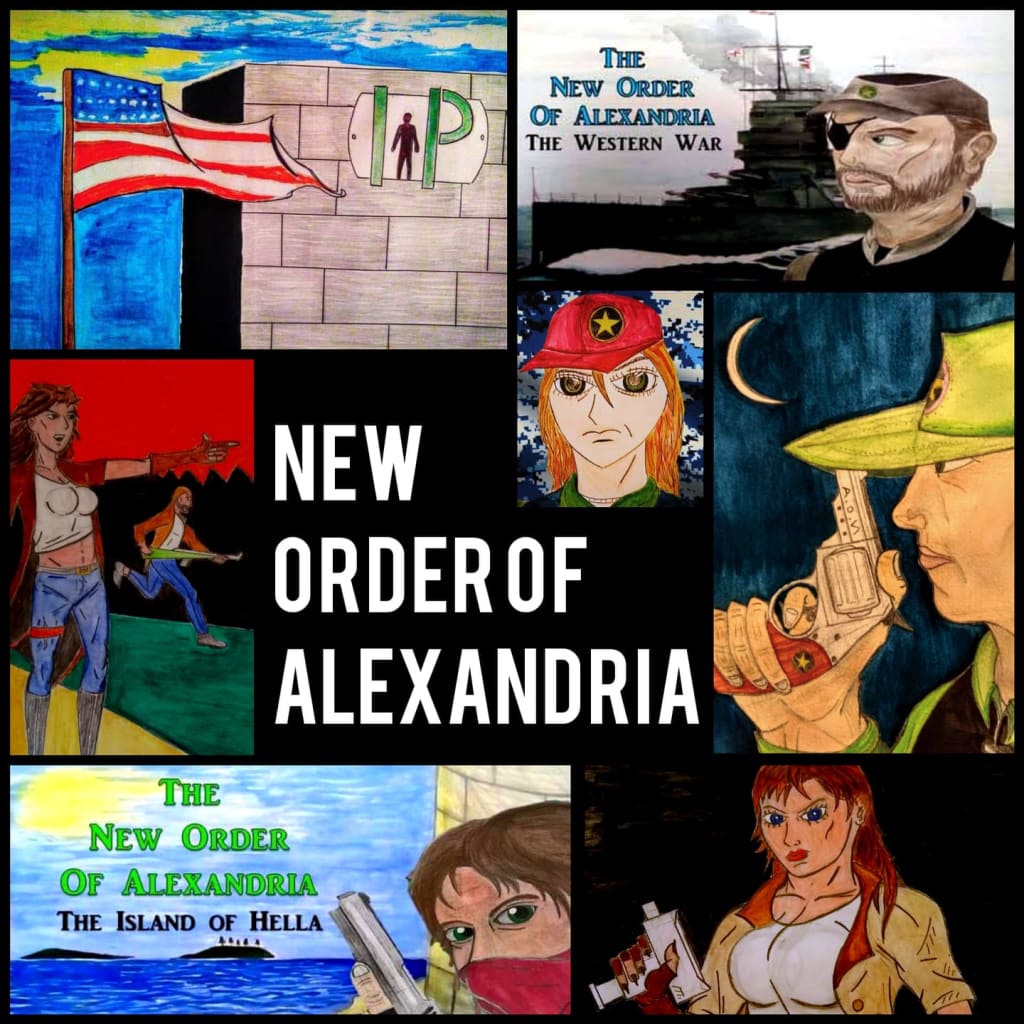 Cover art by Joseph Roy Wright
The New Order of Alexandria is my first novel, written in 2017. For this Post Apocalyptic Adventure; I painted a lot of art. Designing characters, locations and even some of the uniforms & clothes that the soldiers and civilians wore. In this article I will be showcasing some of the artwork I have created for this book over the years.
Locations: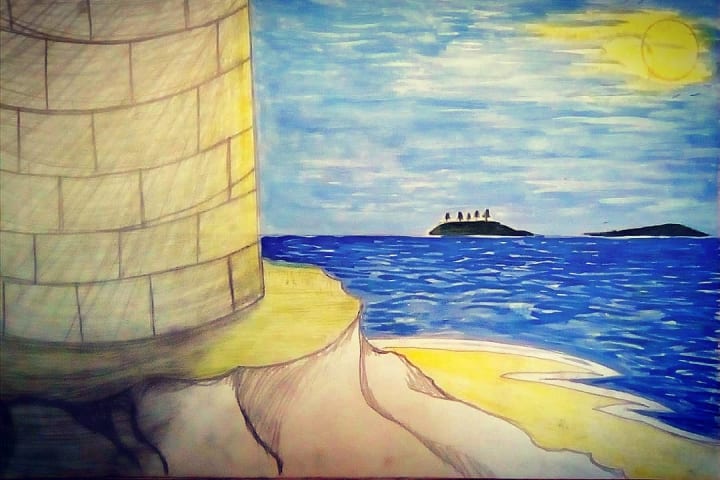 Island of Hella shore
This is the Island of Hella, where New Order of Alexandria part 1 takes place. An island that has survived the great tsunamis of 2047, which left the United States in complete ruins.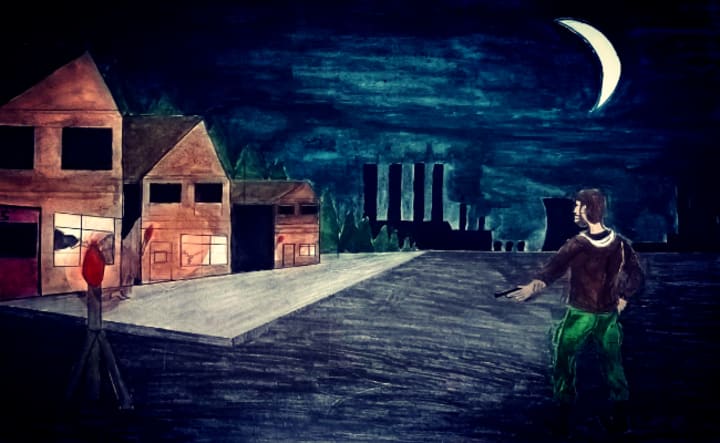 Dalewood
The capital of Hella! Where our main characters Jack & Derek live. This is where most Hella citizens live. There are markets here that sell weapons, food, clothing and other such wares.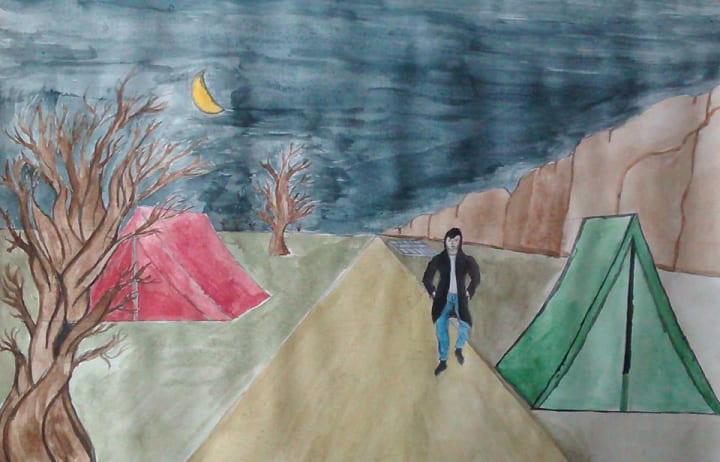 Riverway
Do not venture here, unless you wish to be enslaved! As the Riverway Slavers that roam here are a cruel and unforgiving bunch. They will work you to death! So be wary traveler...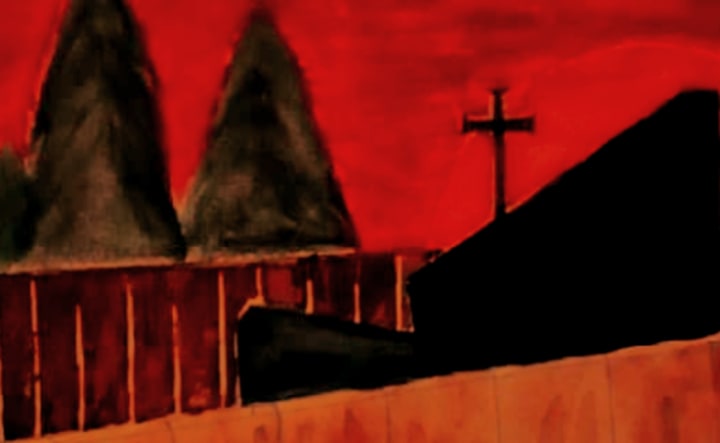 Littlewood
A hidden place, away from the New Order of Alexandria, the residents here wish to live in peace. They do not agree with (nor want) The NOA's leadership. They are a self sufficient group of residents who can look after their own!
NOA HQ
Not far from Dalewood, the New Order of Alexandria reside. Within a big base, where most of their military personnel carry out duties. Such as recruitment and queries for the people of Hella. It goes without saying, that this place is highly fortified!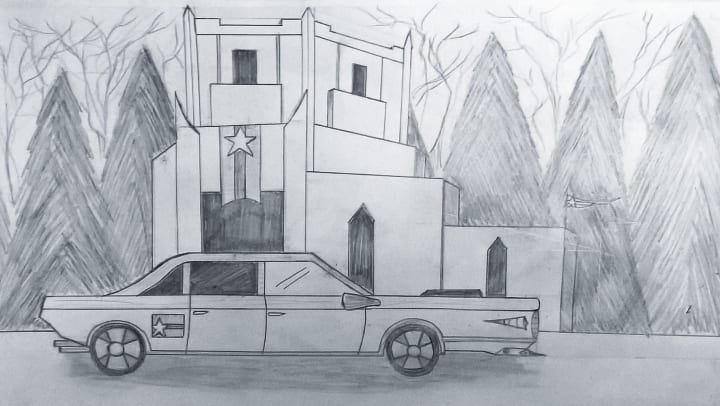 NOA Training Camp
This is where residents of Hella become New Order of Alexandria Soldiers! Here Jack & Derek will learn the basics of survival and military combat. Before joining the ranks.
Factions: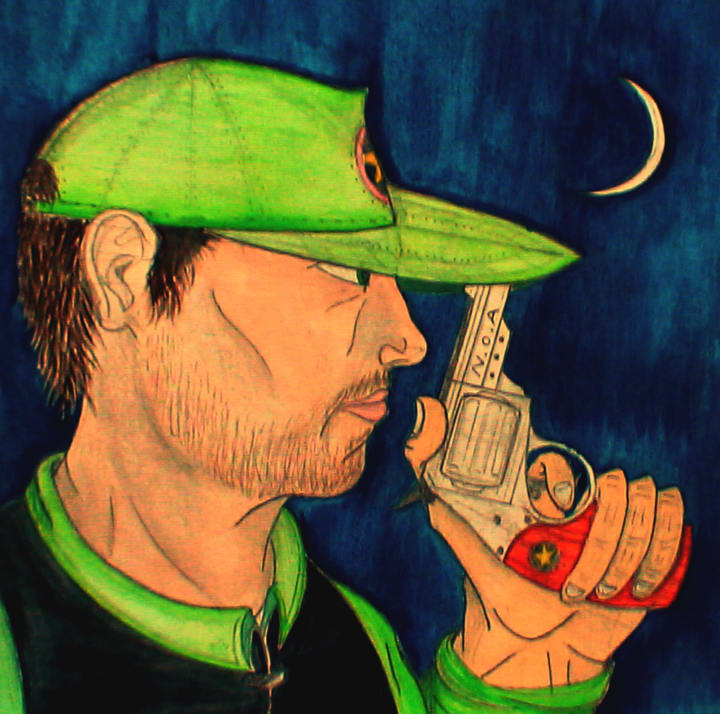 NOA Soldiers
The New Order of Alexandria has a large military of well trained and disciplined soldiers, who will carry out all of their orders without question! Most are proud men, who serve loyally to the New Order.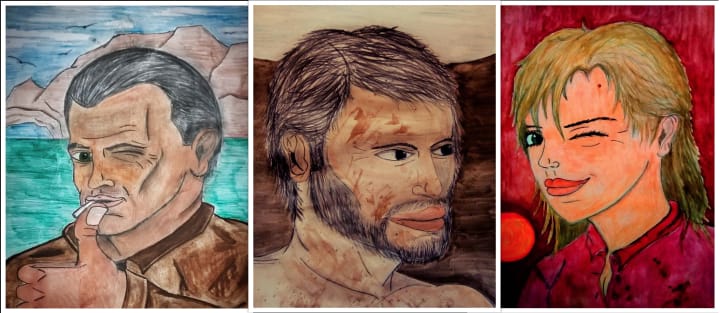 Island of Hella survivors
The typical Hella citizen, mostly wears survival gear, such as cargo trousers and leather jackets. They can be seen travelling around the island with backpacks and often times weapons, for Hella is a dangerous place!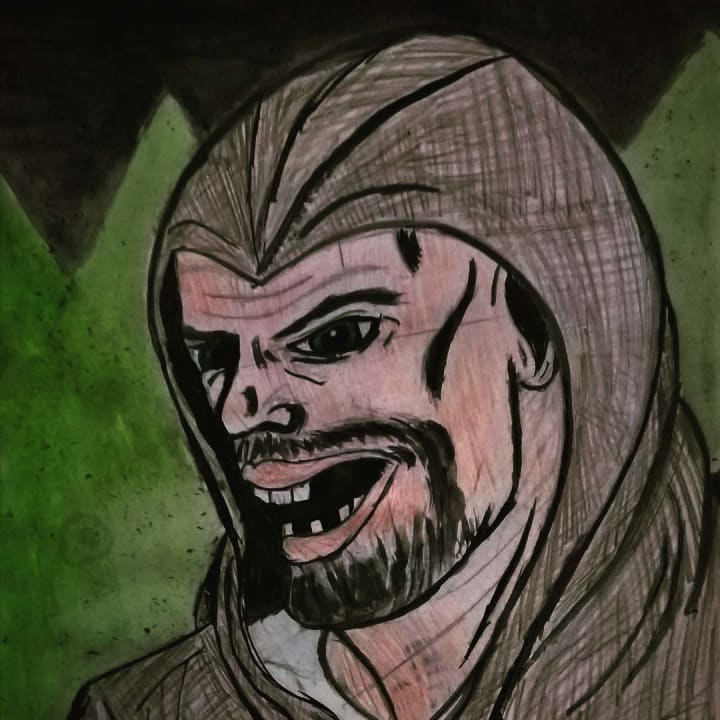 Riverway Slavers
Not to be messed with! The worst of the worst! They hunt humans like prey, and put them to working in mines. They will sell you off for a pretty penny, and don't care if you live or die.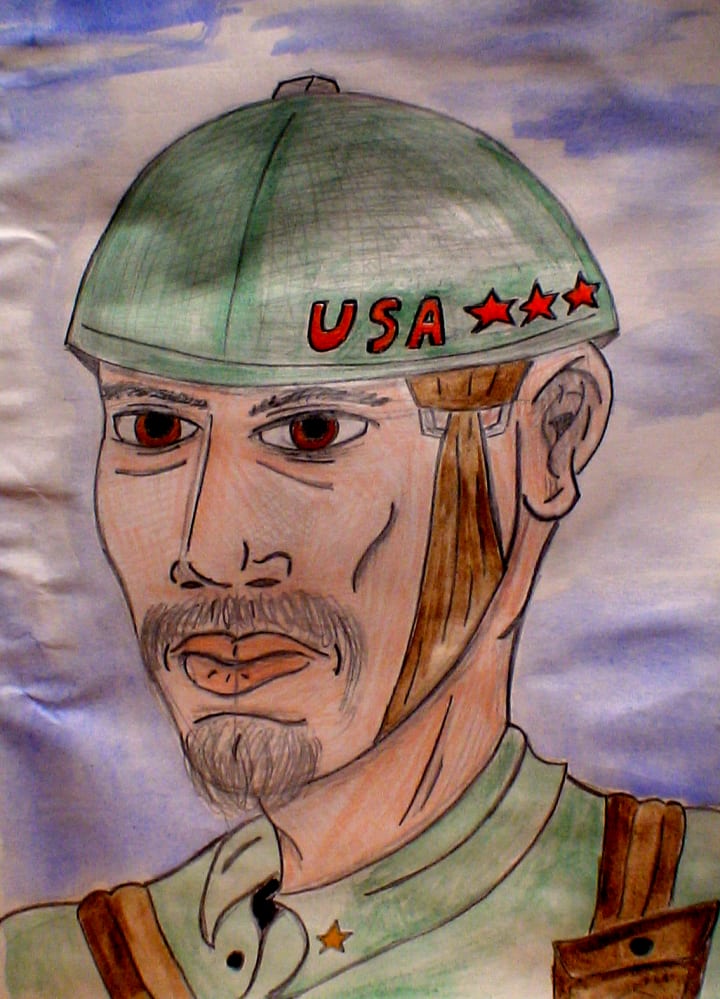 USA Soldiers
From the last remains of America, they come forth onto the Island of Hella. They are at war with The NOA, and most Hella citizens want no part in this bloodshed!
Additional artwork: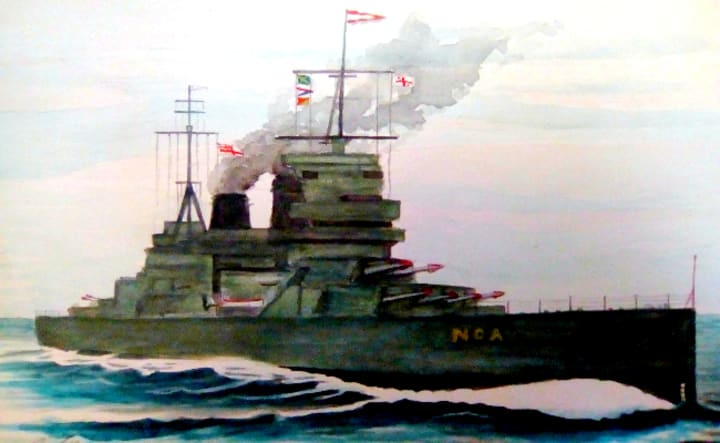 New Order of Alexandria Battleship
An NOA Battleship! As seen on posters and leaflets scattered around the Island. This photo is used heavily for NOA propaganda as most islanders have never seen a ship like this one! It installs a great sense of adventure, that has convinced many men to join The New Order of Alexandria. (My Dad painted this one!)
Posters: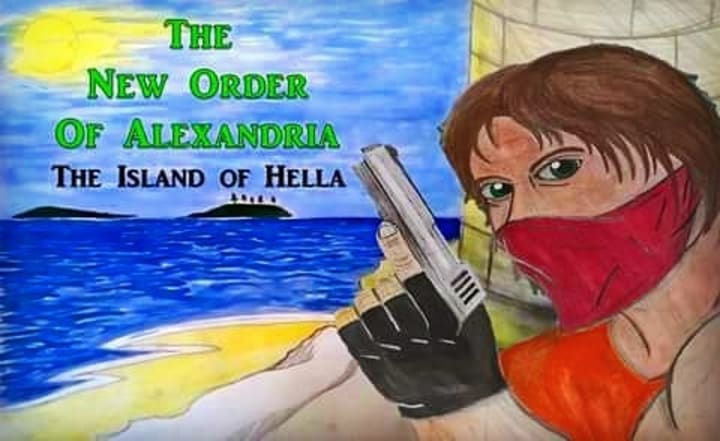 Promotional Poster for my first book.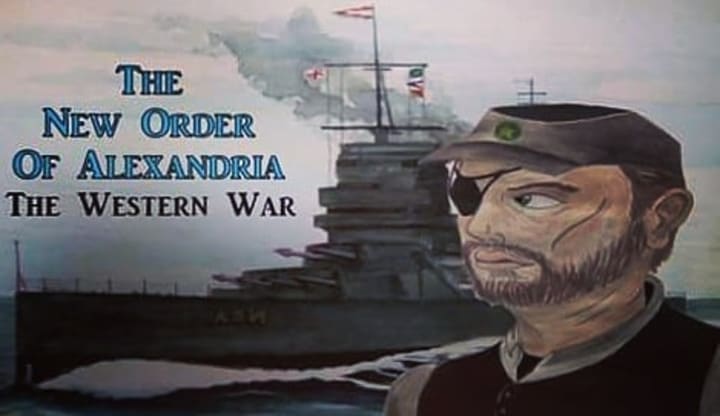 The New Order of Alexandria: The Western War Promotional Poster. (Book still in development)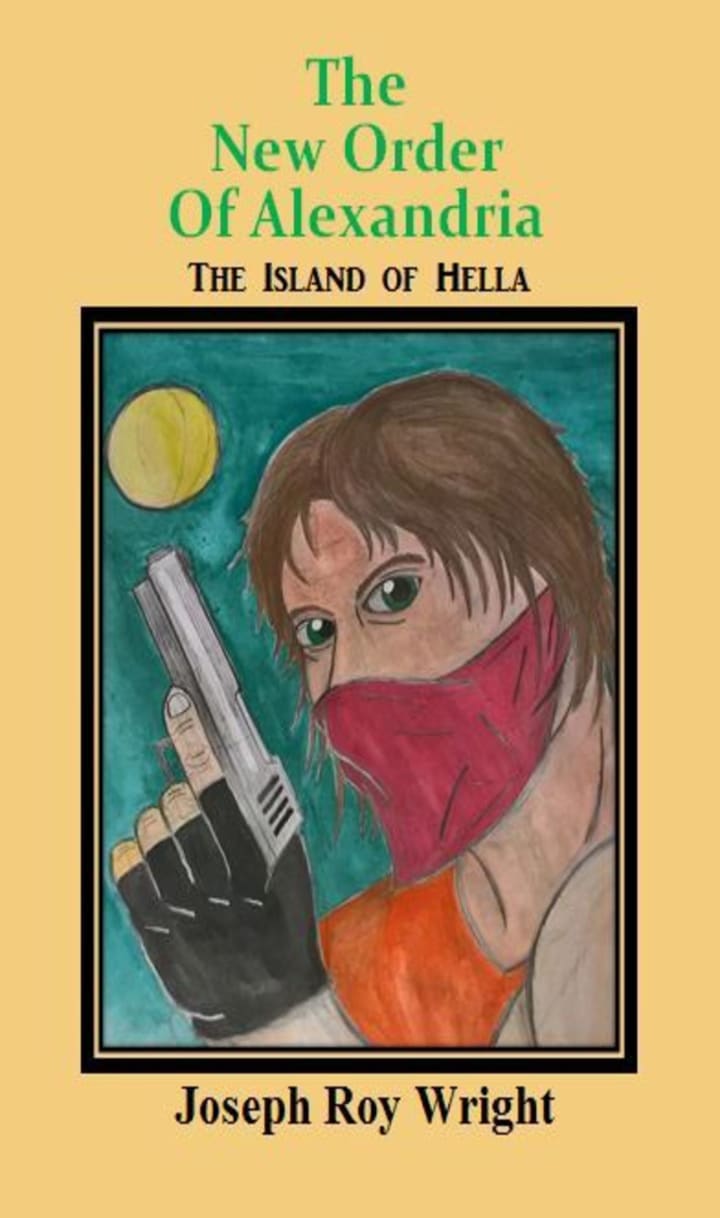 New Order of Alexandria is a post apocalyptic adventure, now available on Amazon: https://www.amazon.co.uk/New-Order-Alexandria-Island-Hella-ebook/dp/B078G8J1QV
Thank you for reading and looking at my artwork. Please let me know what you thought on Social Media!
Facebook: Joseph Roy Wright
Twitter: Joseph Roy Wright
art
About the author
Hello there.
My name is Joseph Roy Wright, the British author of 5 Independent novels!
I like to write about movies, pop culture, fiction and horror! I review all the latest films (and classics), I also like to write short stories.
Reader insights
Be the first to share your insights about this piece.
Add your insights