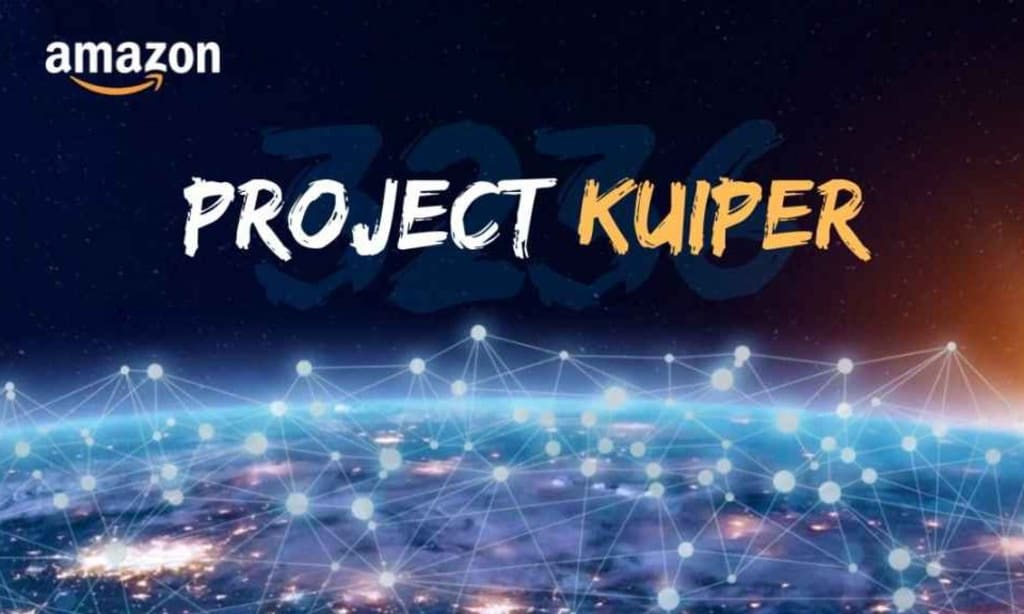 Amazon's Project Kuiper has not said when it will begin launching satellites or when they will provide broadband Internet access, but it has revealed details about how their customers get their data.
Amazon claimed it would invest $10 billion into the program. They aim to put more than 3,200 satellites into low Earth orbit, and will use an innovative type of phased array antenna that puts one set of tiny elements on top of another, Amazon recently said in a blog post "This has never been accomplished in the Ka-band,"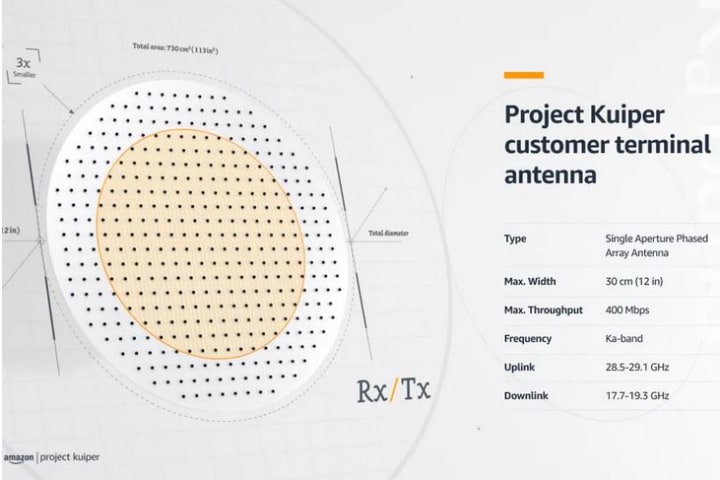 Amazon insists that by scaling back the terminal size, this will reduce the cost of making the hardware and reduce the price for customers to opt in for the program. The company claims it was able to shrink the size by overlaying "tiny antenna element structures" over each other. The hardware is mainly developed at Project Kuiper's research and development facility, located in Redmond, Wash.
Amazon did not specify how affordable the terminal would be or how much Kuiper's broadband Internet service would end up costing. However, they claimed a reduction in the area of the antenna by a significant amount would "reduce production costs by an equal measure."
In July, Project Kuiper received approval from the Federal Communications Commission for a system that would use two separate frequencies in the Ka band for transmitting data to and from its satellite constellation.
The flat-panel system uses digital and analog components to steer the Ka-band beams toward satellites passing overhead, Amazon said.
Rajeev Badyal, vice president of technology for Project Kuiper has said "If you want to make a difference for unserved and underserved communities, you need to deliver service at a price that makes sense for customers. This simple fact inspired one of our key tenets for Kuiper: to invent a light, compact phased-array antenna that would allow us to produce an affordable customer terminal."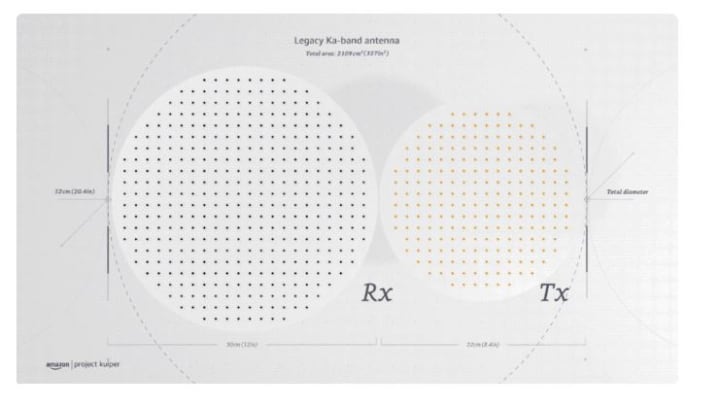 Amazon said in a recent update that the prototype terminal transferred data ranging as high as 400 megabits per second (Mbps). It also streamed 4K-quality video from a geostationary satellite during tests.
This does not necessarily mean that Kuiper will provide its customers with 400 Mbps when the project becomes publicly available between now and 2026. This will be dependent on the capabilities of the satellite constellation, and Amazon hasn't yet described its satellite design in detail.
Project Kuiper is somewhat behind compared to other satellite companies. SpaceX's Starlink project has nearly 1,000 satellites already in orbit and a "Better Than Nothing" public beta test coming sometime in the near future. Starlink's beta users currently are paying $99/month, plus a one-time equipment fee of $499 for a terminal, tripod and router.
In a recent funding award for rural Internet connectivity, the FCC suggested that SpaceX could provide data speeds over 100 Mbps. Some beta users report speeds above 160 Mbps, and Starlink aims to have gigabit speeds in the long term.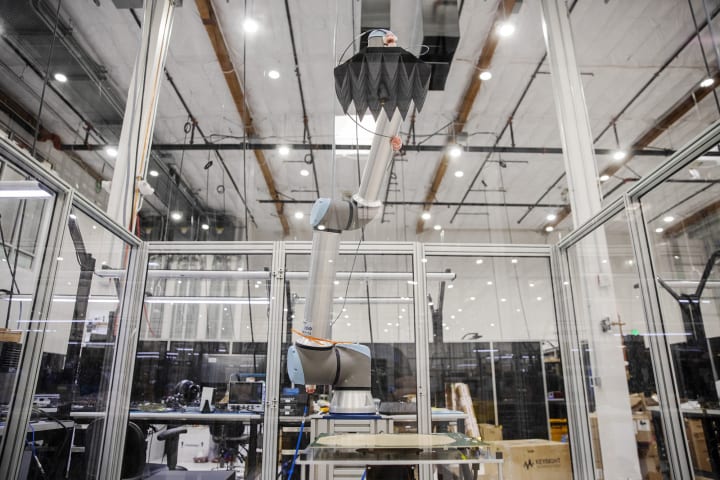 Another competitor in the mega-constellation market place is OneWeb, which has recently come back from bankruptcy after new ownership and is planning to launch 36 more satellites into orbit later this week. According to OneWeb's current schedule, the service will begin at northern latitudes in late 2021, with global coverage during mid-2022. Telesat, currently Canada's largest satellite operator, is also working on their own Low Earth Orbit internet services at this time.
All of these companies are planning on providing broadband Internet to the billions of people around the globe who currently don't have access. But Project Kuiper has the inside information for addressing Amazon's needs when it comes to their cloud computing services, its streaming-video platform, and several other of their different online offerings.
Reader insights
Be the first to share your insights about this piece.
Add your insights