Alien Life
The possibility of alien life in our universe.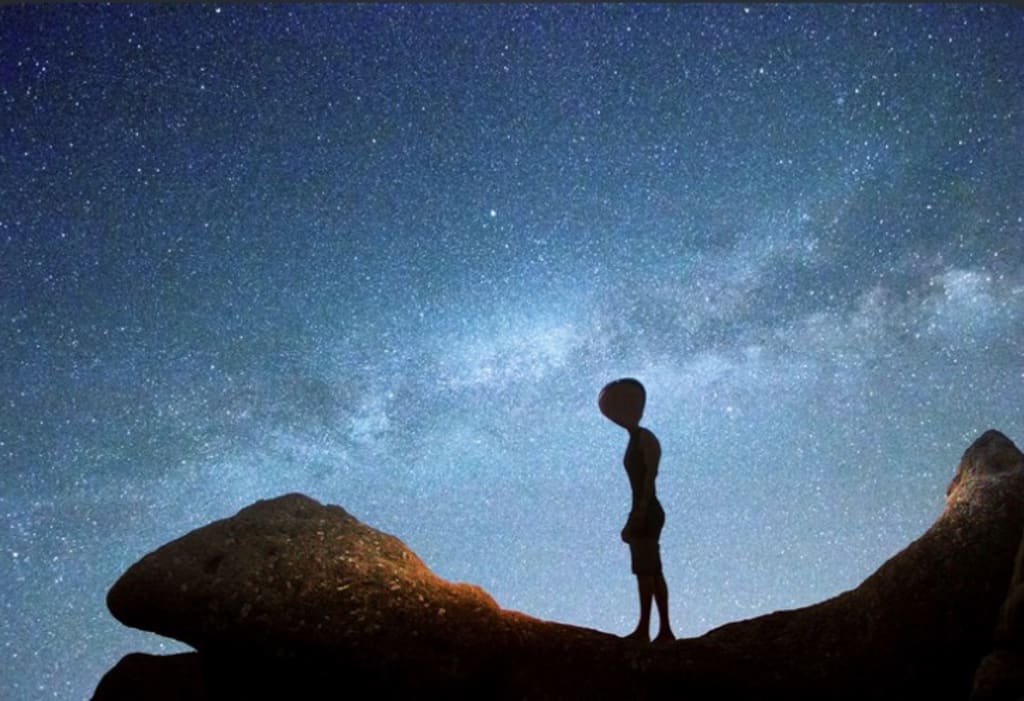 Aliens, a very controversial topic in our society. Is there a possibility of the existence of aliens? Are we ever going to discover extra-terrestrial life? Well I'm here to tell you that yes, the discovery of aliens is inevitable and very possible.
What is an alien? A green man with big black eyes riding in a UFO? No. Of course not. This is the stereotypical appearance of an alien reinforced through the media. An alien is actually any form of life that did not originate from the planet Earth, everything from a potentially planet destroying murderous creature to a tiny innocent piece of bacteria.
Many famous scientists believed in the existence of alien life; for example, sir Stephen Hawking. "One day, we might receive a signal from a planet like this," Hawking said, referring to the potentially habitable alien planet Gliese 832c. "But we should be wary of answering back. Meeting an advanced civilization could be like Native Americans encountering Columbus. That didn't turn out so well," he added in 2016 during the documentary "Stephen Hawking's Favorite Places". Professor Brian Cox has a more skeptical view but he is still open to the idea of extra-terrestrial life as he states "the Milky Way has 400 billion stars and has existed for 13.5 billion years. Intelligent life on Earth has existed for only about a million years. But given the age of the universe, and the high probability that intelligent life should exist somewhere out there, evidence of alien civilisation should be detectable. "Imagine what we could do in a million years," he said. "Why have we not seen interstellar travel?". Cox acknowledges the fact that alien life should exist, but is skeptical.
In my opinion, the chances of extra-terrestrial life not existing is just too slim not to acknowledge. Let me put this into perspective for you. 1 planet, that's what we are, 1 planet in a solar system, in a galaxy, in a supercluster of thousands of galaxies, in a universe with the possibility of billions of other universes. The chances of just our 1 planet out of trillions of others having life is almost impossible. According to medium.com, there are 11 billion potentially habitable Earth-sized planets in the Milky Way, in just the Milky Way, meaning that at least one of these other planets will have grown and nurtured life.
Now that I've outlined briefly the sheer impossibility of any form of alien life not existing out there, it's time to ask some serious questions. Do aliens know that we exist? Will aliens be the demise of the human race or even our planet as a whole? Possibly. These are questions we might never know the answer to. We do not even know if aliens exist for definite. This question is just another one of life's mysteries, that we may not ever know the answer to, all we can do at this point in time is guess.