AGRICULTURE GOING ONLINE: THE NEW NORMA
AGRICULTURE GOING ONLINE: THE NEW NORMA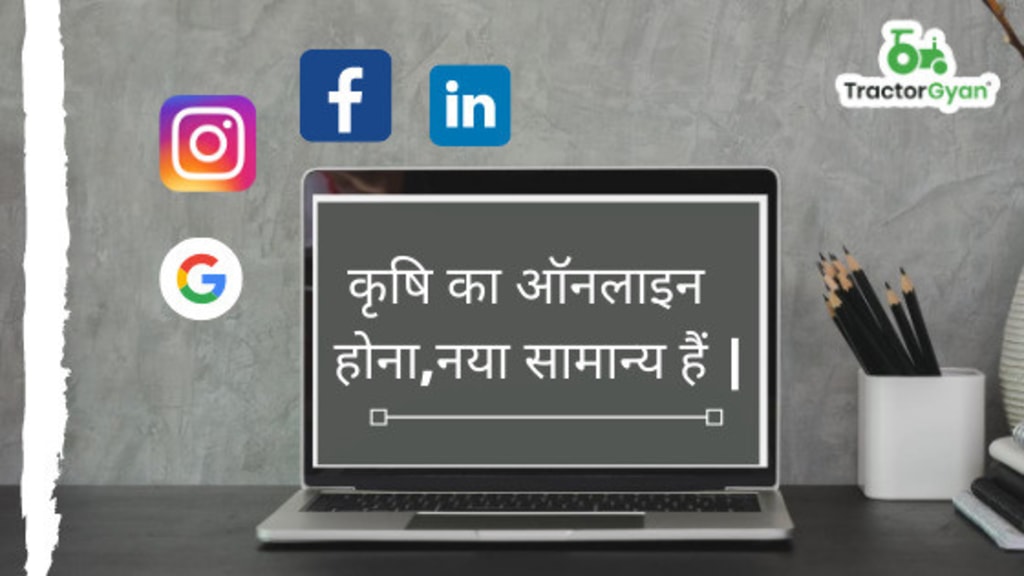 Internet is the most widely used and popular means in today's world but with time the purpose behind its usage has changed differently. Earlier, people used the internet just for entertainment and searches but now it has become a one-stop for all needs.
Now Agriculture just like other businesses and different work of life importance has made its way to the internet. You just need to write a one-word and millions of results will be reflected on your screen in some seconds and because of such astonishing features the internet is of great use. And being online can be the best possible way to go beyond the boundaries and to access the valuable knowledge available.
With a change in lifestyle and time, things have changed a lot and people have looked for more efficient ways to do their work. Similarly, agriculture is not just limited to the land of a few acres, tractors and all it has made its way to the online platforms and now this has become a normal thing.
Why has agriculture gone online?
There are several reasons which support this decision of being online.
● Huge Exposure:
Being online opens doors to all over the globe and you can go beyond which is not possible to do offline i.e. by doing it in the traditional way. Connection with more and more people will always benefit you from every perspective.
● A lot to learn:
As there are many things available to learn on the internet that it always feels less the more we discover. Experts and educators have created a different world of learning over there. With better knowledge, a person can perform better.
● 24/7 Availability:
For doing your work you don't need to worry about the time as resources are available for 24/7 on online platforms. You can use the resources whenever you want.
● Helping hand in time of crisis:
The internet will never have to shut down and hence you don't need to stop even in times like the present situation when all industries were directed to have a lockdown, Online platforms have come out as helping hands for people.
These were just a few reasons but they are enough to understand ' Why has agriculture gone online?'.
In what ways agriculture has adopted the online world?
The online world has this amazing thing about it and i.e. that you don't need to be fit in already decided criteria to survive. You can be anything there. You can be an expert on something and the aspired learner in another field at the same time. You can be a tractor dealer, farmer, a vegetable seller, and a helper anything whatever you wish. Agriculture, industries and related people have adopted many things to be online like-
● Agriculture-related applications.
● Websites for the help of farmers.
● E-Business and E-commerce.
● Schemes and policies work.
● Online start-ups related to agriculture.
Being online comes with a lot of benefits all at the same time and it is the best possible way to grow and expand in this era. Just like TractorGyan which is an online platform available for the betterment of farmers and agriculture by providing them with correct and genuine information about tractors, farming, policies, and many more. Exactly like TractorGyan, anyone can go online and explore the possibilities in the agriculture field.
With keeping needs of the present time in mind, we can see that this new normal of agriculture being online will not only help people who are related to it but it will have a huge and positive impact on all of us. And this was the need of time and the best thing that could happen for growth and development.
Stay Connected with Tractorgyan