A Witch's Guide to Faeries
Book of Shadows - Part 4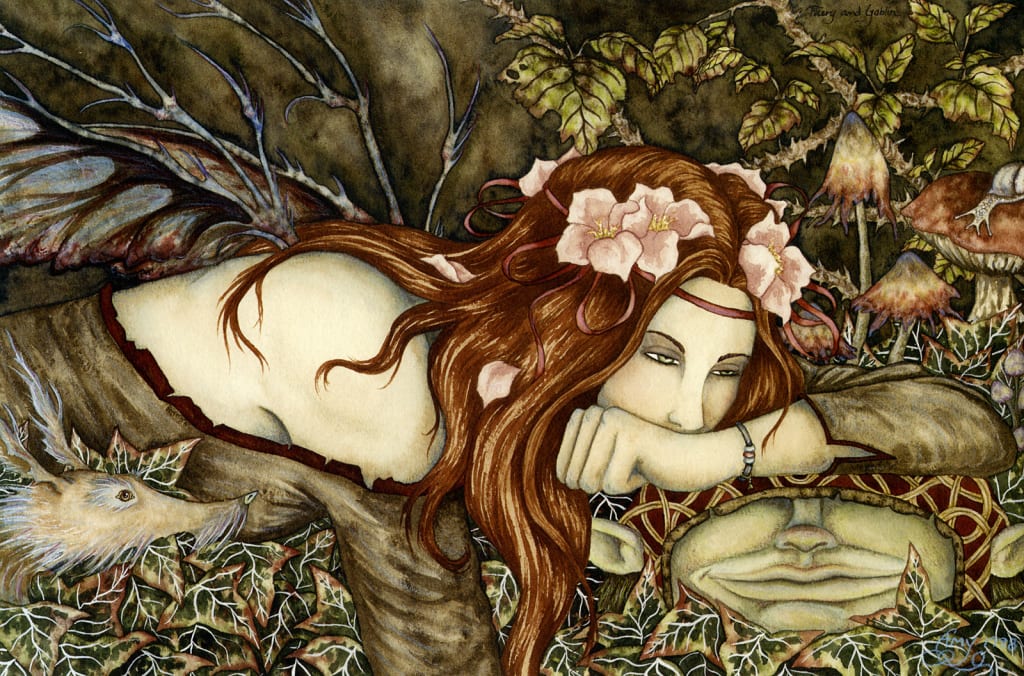 If an object were to go missing in your house and you can't find it anywhere there is a possibility that faries took it. They like shiny or pretty things for themselves or their homes. To get this object back I suggest writing a small note to the fairies asking for this object back and explain its importance. Leave the note out and/or around the area that the object was last seen. Don't forget to leave an offering for the fairies, though. In the note tell them that they can have the offering in exchange for the missing object. Usually the fae will accept pressed flowers, herbs, jewelry, nuts and seeds, fresh flowers, berries, shiny or pretty stones, or milk and bread. If you have left one offering and the switch has not been made try leaving a different offering as different fae like different things and it might simply not appeal to that particular fairy or type of fae. Remember to always be respectful in your letter or notes. If the object is not returned, then perhaps you lost it somewhere else or the fae are simply being dicks.
Fairies are usually seen as tricksters and love screwing with people. However, ancient lore warns to always acknowledge the good deeds that fairies do for you as if you don't, it could come back to bite you. Fairies tend to lean towards females, especially female children. In some legends the only way to lift a curse placed on a person who offended a fairy was by a woman offering something to appease the fairies. If you have happened to offend a fairy they can inflict misfortune on a person and the only way to become free is to leave an offering. An apology note never hurts to accompany said offering either.
Within all legends is the fairy's ability to distort time. A night spent with the fae can come out to several years in mortal time. The "Fairy Realm" is said to be where fae would take a person for a night of partying, including feasting, drinking, and dancing. The entrances to this world can be found in tree trunks and mounds and are usually well guarded. To protect yourself against fairies, one should use iron as they seem to have an aversion to it and see it as an abomination. Some legends say that when going into the fairy realm, one should stick a piece of iron in the door as the fae won't touch it and therefore the person can leave of their own free will.
Changelings are fairies that, as babies, are brought into this realm and exchanged with a human baby at night. The fae is then raised as a human and the human as a fae. There is no known reason for why this occurs or why the fae decide to kidnap a human child to give up one of their own nor does anyone know how much this occurs.
Faerie Ring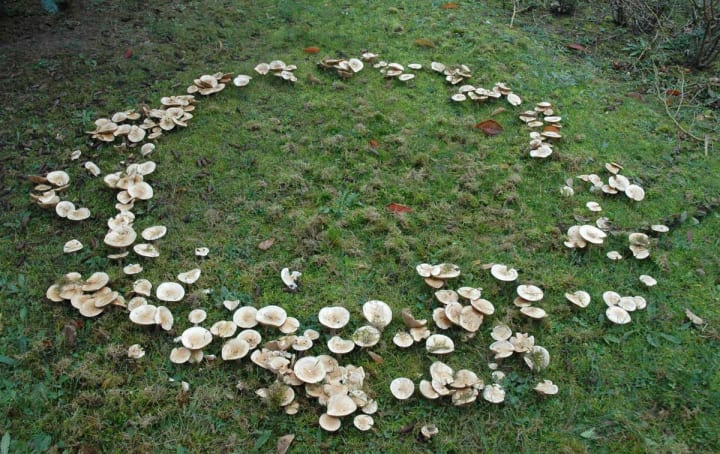 Traditionally, a circle of dark green grass or a ring of mushrooms on the ground. It can also refer to a perfect circular impression in the grass. Legend states that the fairy ring marks the place where fairies gather and disturbing one will offend the fairies and thus bring the person bad luck or serious misfortune.
Iron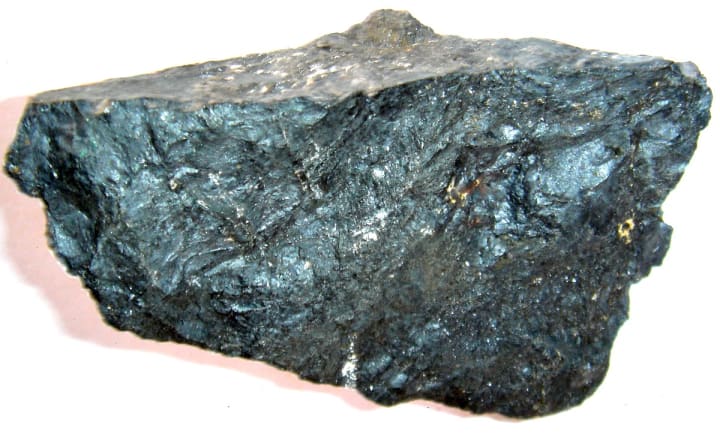 A common metal used in countermagic and associated with protection. Items made of the metal were used to banish evil. It is well known for being able to retain and absorb magnetic charges easily and, due to this, is believed to be able to steal the magic contained in nearby objects. In some legends it is believed that it is this factor that allows the metal to steal whatever energy is directed towards or against a person before it could take effect.
Faery Box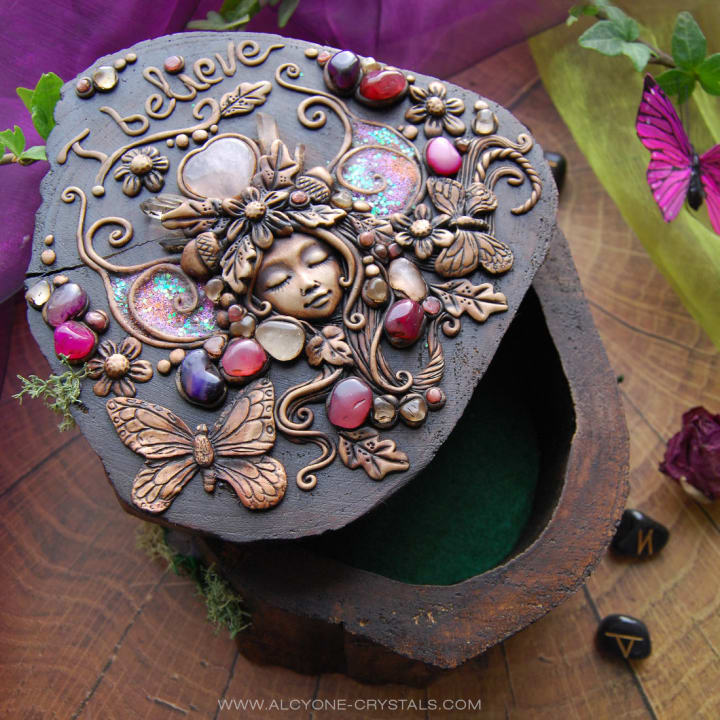 Decorate a small box by painting it and gluing on glitter or plastic gems. Inside place leaves, pinecones, crystals, and plants. Add a piece of felt or fleece in the centre as a soft bed you can add essential oil to. Draw a sigil on it that will protect you from harmful fae. At night, light a fake candle by the box, and leave out some food. Make sure to protect yourself from negative influence. Then invite those of good intention to see the place you've prepared for them to rest in, and stay with you through the night if they wish to. Leave the candle on, as long as it's a fake one, and then go to bed.
Local Faeries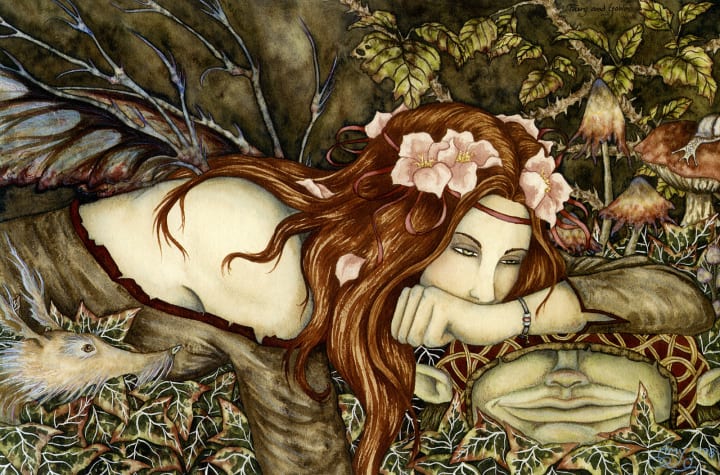 Go outdoors and pay respect to the local faeries. Mix up some sugar and herbs, and scoop the sugar into acorn caps. Leave these at the bases of trees, clumps of plants, under bushes, anywhere that seems to be a faery spot. Enjoy being out in nature as you do this, let yourself be happy, and maybe hum or sing a bit. You may chance to see a faery.
Ginger Oil
Cedar Oil
Nutmeg
Cinnamon
Brown Sugar
Leaf Letters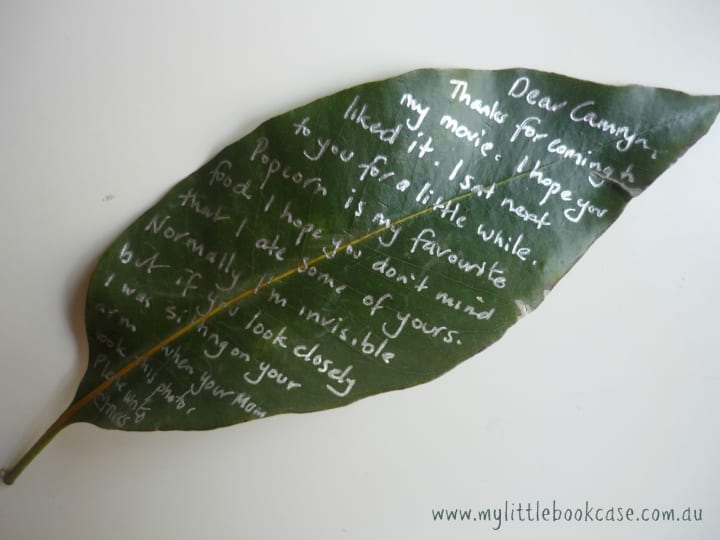 Collect fallen autumn leaves and write messages on the backs of them. Poems, welcomes, songs, how you feel towards the fae, even drawings. Open your window under the light of the autumn moon and let them blow away.
Protection Charm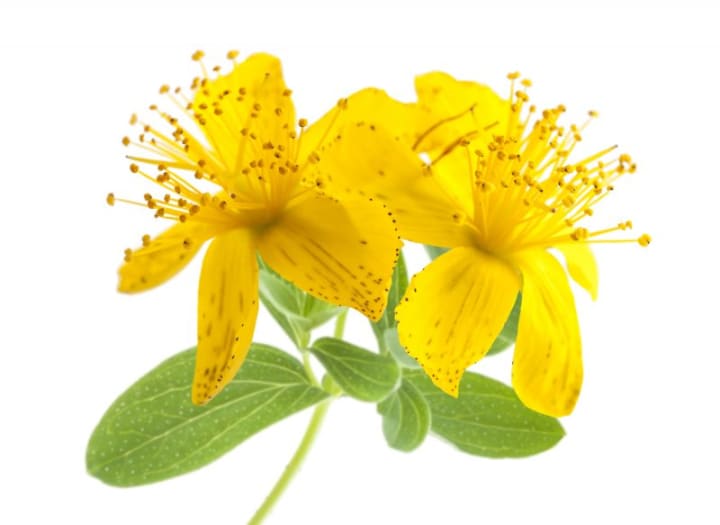 At this season, the Winter Court is in rule and you will want to look out for malicious, harmful beings in your interactions with the fae. You can make yourself a protection charm using:
St. John's Wort
Sea Salt
Lemon Zest
Rosemary
Eggshells
An Iron Nail
Reader insights
Be the first to share your insights about this piece.
Add your insights