7 Most Underrated Anime (Highly Recommend)
There are thousands of anime to choose from, so it's only natural that some series would slip under your radar. Here are some underrated anime on the top of my list I recommend you watch!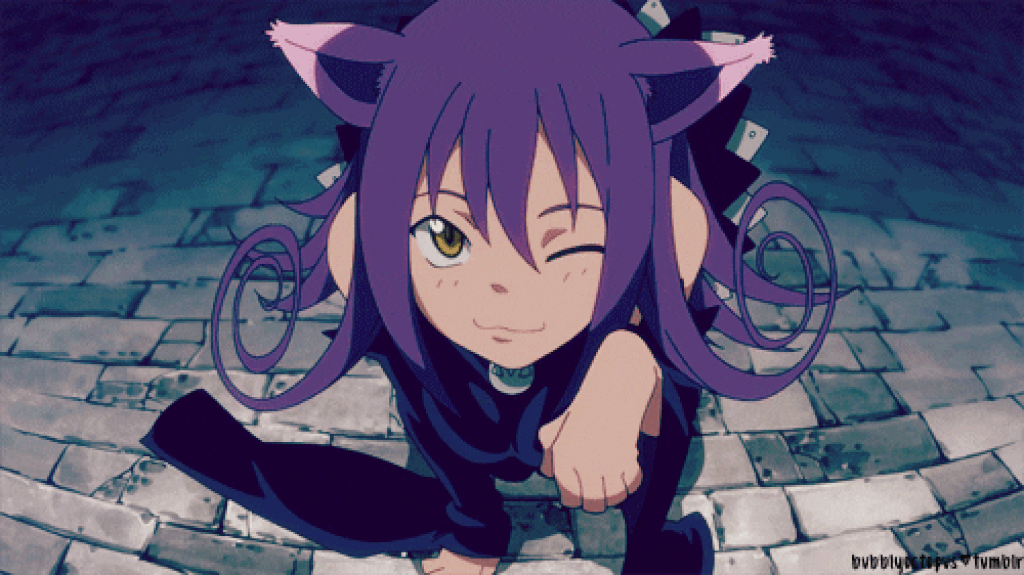 Any anime lover will binge watch episodes upon episodes of their favorite series. But not every good anime gets its time in the sun. With so many being produced and broadcast all the time, competing for viewers, there will be some gems that slip through the cracks. If you're looking for some underappreciated titles to dive into, why not give this list a try. I myself, am a big weeb and I'm here to introduce you to the top underrated animes that will have you hooked (if you haven't already heard of them).
1. Ergo Proxy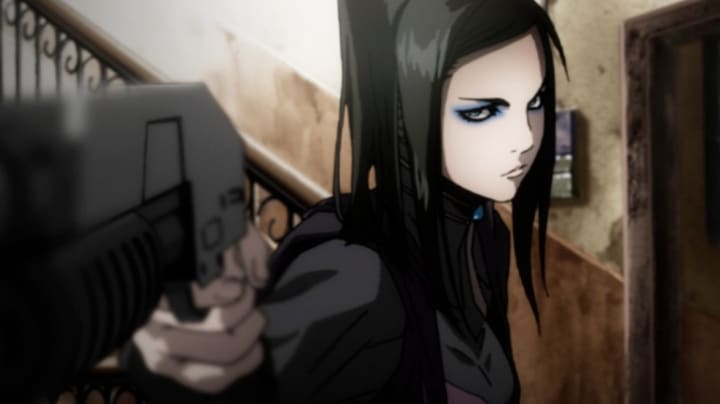 Ergo proxy is a Japanese cyberpunk and apocalyptic based television series. It takes place in a utopian world where both humans and androids are living together under a management system. In this anime, the robots are infected with a virus called Cogito virus which causes them to become self-aware. This virus slowly destroys the peaceful alliance of the social order. Meanwhile, the government is conducting secret experiments on an unknown being called a "Proxy". This "Proxy" has inhuman abilities such as immortality and advanced intelligence, the government is hoping for this identity to save the human race and restore peace once again. This is definitely not an everyday and everyone kind of show but a masterpiece in every way. It's slow but eventually picks up pace. There isn't much interaction between the characters, so you really have to give time to understand the plot and it leaves a lot of space for interpretation. Overall, this anime will make you fall in love with the atmosphere, characters, story, tone and music.
2. Death Parade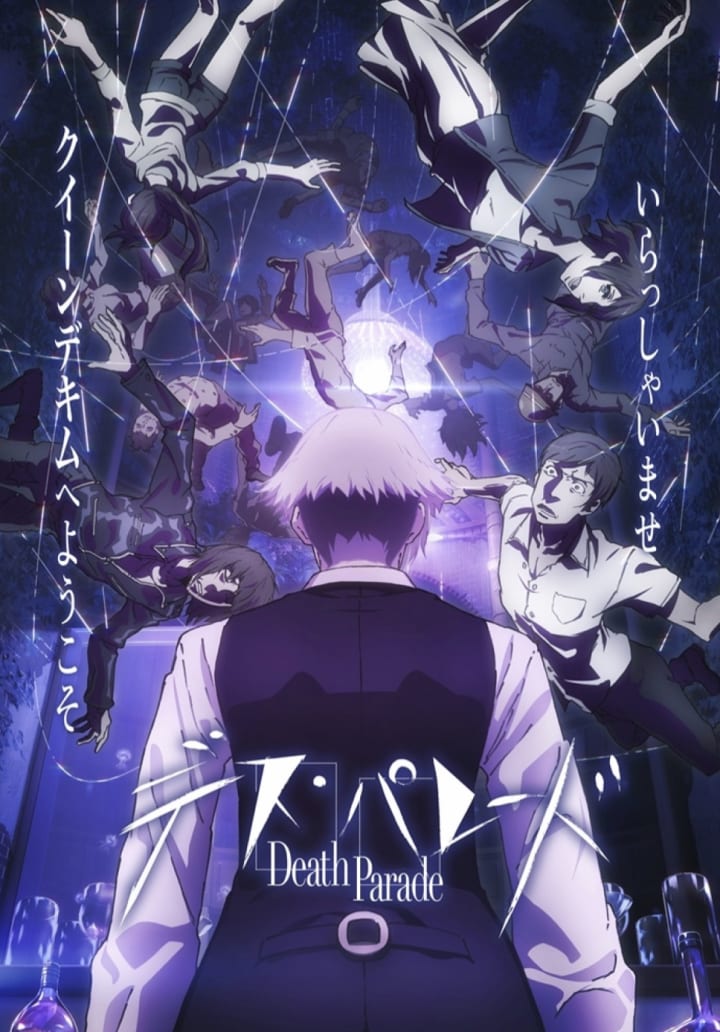 This anime takes place in the afterlife, it's expected of humans to go either to heaven or hell. But for some, at the instant of their death, they arrive at the Quindecim, a bar attended by the mysterious white-haired Decim. He challenges people to a Death Game, where they wager their lives and reveal their true natures. Decim himself is an arbitrator of who loses and who wins, who goes to the void and who is reincarnated. The series follows Decim, the lone and mysterious bartender of the bar and his experience with a curious black-haired woman. The plot isn't necessarily in order, it tends to jump around quite a lot. This show will definitely make you question life and death, and the meaning behind life itself. It's an eye opener for a lot of viewers.
3. Hellsing: Ultimate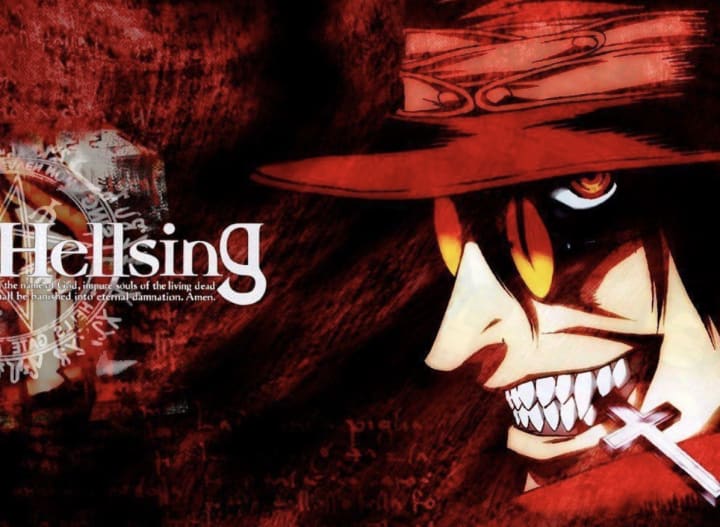 The series was created after the Hellsing anime was finished, and was intended to be more true to the manga than the anime was. This vampiric show isn't your average vampire themed anime, like the ones in Blood+, Trinity Blood, Vampire Knight, Etc. Just to give you a quick summary, Sir Integra Fairbrook Wingates Hellsing is the leader of an organization that focuses on eliminating supernatural beings. She inherited the leadership of Hellsing as a child after her father passed away. Every episode focuses on the threat the organization has to deal with and introduces new characters that have supernatural abilities such as the infamous vampire, Alucard (A.K.A Dracula). Alucard is Hellsing's most powerful weapon and is able to defeat almost every enemy he comes across. The visuals are beautiful and captivating like no other style. They chose brilliant voice actors as well, they did such an amazing job and was very fitting for each character introduced in this series. This show is intended mostly for mature audiences but will definitely be worth your while. It's very bold and edgy in it's presentation and doesn't hold back from showing its raw content. If you like vampires and violence/gore, I highly recommend it.
4. The Devil Is a Part-Timer!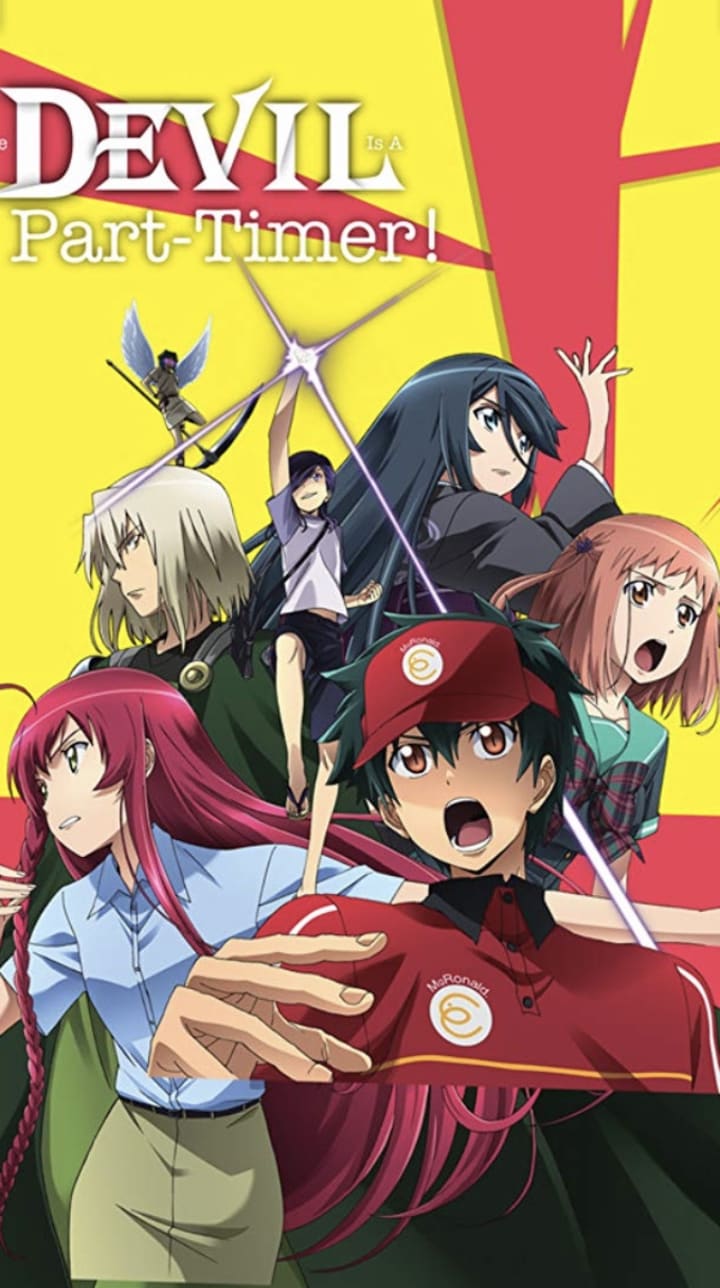 The story follows a demon king named Sadao Maou seeking to conquer the world of Ente Isla, but when confronted by the Hero Emilia Justina, he is forced to flee through a gate that teleports him to modern day Tokyo, Japan. Satan and his Demon friend, with their magic slowly depleting in an unfamiliar world, are forced to act as normal humans. In order to survive and find a way to return to Ente Isla, Satan gains a part-time employment at a fast food restaurant called MgRonald. As the Hero Emilia Justina follows them through the portal, she too is met with the same fate, and although she still harbors negative feelings towards Satan for his past acts of evil, they befriend one another in hopes of surviving. This show is witty but fun to watch, it'll fill you up with laughter. An already great anime, each tune is excellently crafted to fit where it's needed. Its battle themes are hectic and urgent, while the more comedic themes are bouncy and energetic. And the variety of the styles of music range from Arabian to orchestral, never leaving someone wanting for anything more. On top of an excellent soundtrack was an equally amazing dub. The voice actors and actresses within the anime were all perfect in quality.
5. The Heroic Legend of Arslan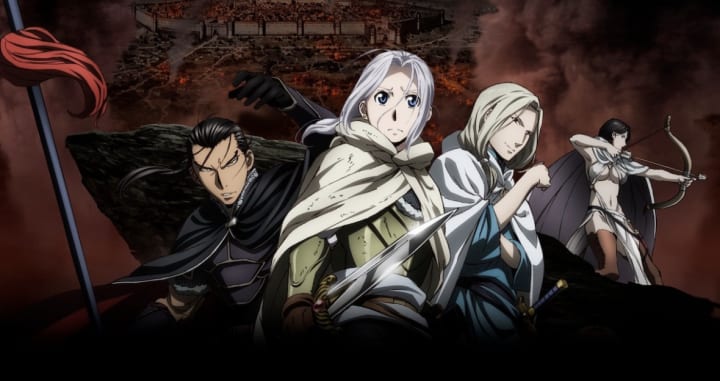 This anime has fantastic and interesting characters who actually develop throughout the anime. Arslan is a 14 year-old crown prince of a rich and prosperous nation known as Pars, and on the day of his maiden battle the Parsian army suffers one of its greatest defeats at the hands of the people of Lusitania, a country to the west of Pars. As such, Arslan is the only major political entity in the series (as in someone in a position of power higher than that of officers in an army) that doesn't play the game by those rules. Perhaps because he's just too young and good natured to know otherwise, but whatever the case he does things a little differently than others. This show has a mixture between fantasy adventure, war drama, and a story that emphasizes the journey of a newly crowned young prince. There's visible growth in the character throughout the plot and shows the type of person Arslan will become. In addition, we see the relationship amongst characters expand beyond just military acquaintances in the story. This anime is described to be "historically" themed, if you're interested in beautiful sceneries then this show is for you.
6. From The New World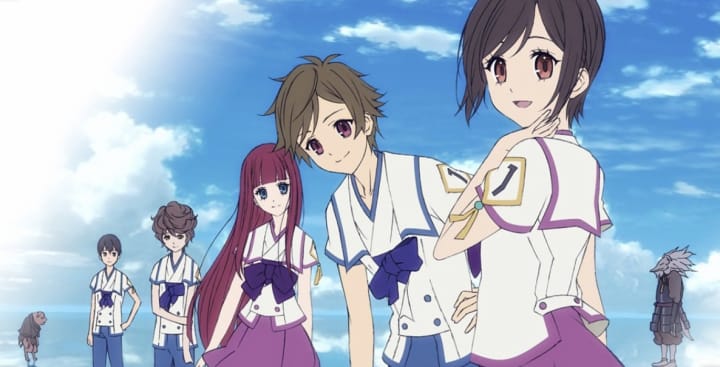 A sudden outbreak strikes 0.1% of the population that ends up affecting power wielders and turns them violent. Psychic humans were able to achieve a small amount of peace by isolating their society, creating a new world bound by complex rules. 12-year-old Saki Watanabe has just awakened to her powers and is relieved to rejoin her friends—the mischievous Satoru Asahina, the shy Mamoru Itou, the cheerful Maria Akizuki, and Shun Aonuma, a mysterious boy whom Saki admires—at Sage Academy, a special school for psychics. This anime tells a unique story of young individuals coming-of-age and their journey growing up in a utopian period. This is the type of show where anyone could sit in awe watching the director roll out things one after the other while making it look so effortless. This is a very fantasy toned genre and has a futuristic setting to it.
7. Rainbow: Nisha Rokubō no Shichinin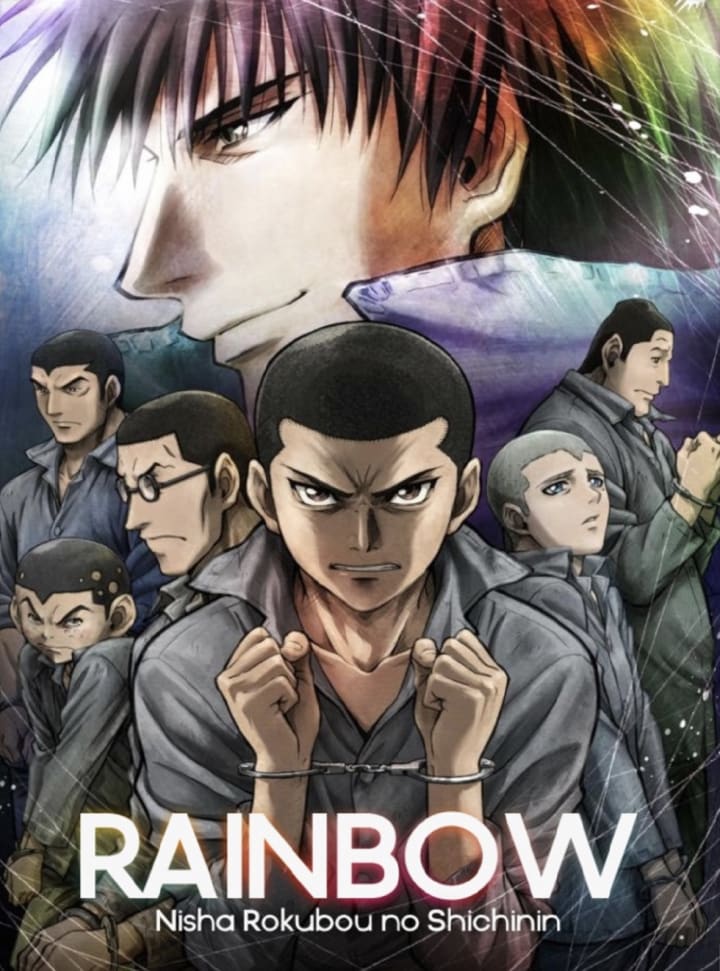 This anime is a bit old but does a good job capturing one's attention. The story is set in the 1950's and focuses on six junior delinquents aged sixteen to seventeen that are sent to the Shōnan Special Reform School. They learn to cope with the atrocities and unfairness they encounter there. Each male comes from a different past but suffers the same circumstances, forced to do time in the reformitory. These boys create a bond forged through pain, suffering, and death. This series was a rush of nonstop emotion all the way through the end and never faltered for a second. Rainbow will be bleak. It will be depressing. But through all that, a heartwarming tale of friendship will shine. It's filled with dark and blue shades but the smallest of bright colors will capture your attention. The beauty of this show is that it emphasizes how important friendship can be at the hardest of times.