5 Must-See Winter 2021 Anime
5 anime shows that undoubtedly must be on your winter 2021 anime watch list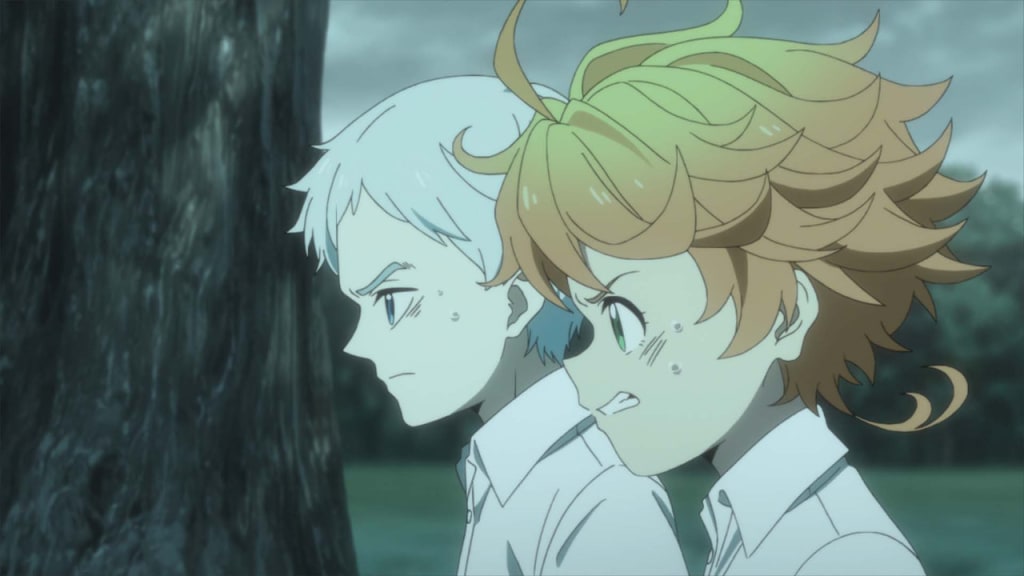 2020 hasn't been the best year. Even the anime industry had to make several adjustments, which resulted in many long-awaited shows getting pushed back. Hopefully, 2021 will look a bit better, and how can it not with this fantastic winter line-up. From isekai series that fans never thought to return to kids fighting for their lives, here are the five anime shows to watch this winter 2021.
Cells at Work! CODE BLACK
Premiere date: January 9
Studio: Aniplex
Genre(s): Comedy, Shounen
Where to watch: N/A
The summer 2018 hit, Cells at Work! comes back to our screens in the form of a spin-off, Cells at Work! CODE BLACK.
The anime will focus on a newbie, Red Blood Cell, who has been pushed to the forefront despite his rookie status. Luckily, he has a friend, the buxom White Blood Cell, who deals with all the nasty germs and viruses that threaten their world. Together, along with 37 trillion workers, they battle through alcoholism, smoking, trouble downstairs, and everything else in between.
The latest rendition of Cells at Work! shows the grittier side of the jobs these cells perform.
Log Horizon: Destruction of the Round Table (season 3)
Premiere date: January 13
Studio: Studio DEEN
Genre(s): Action, Game, Adventure, Magic, Fantasy
Where to watch: Funimation
After five years, the beloved isekai series, Log Horizon, will return with a new season. Season two left off wanting more, leaving us with questions such as what other enemies lie in the shadows or if the players will ever get back to reality.
Luckily, the new season, which will be 12-episodes long, will answer these questions.
The third season shares the same name as the 12th novel volume, Log Horizon: Collapse of the Round Table. The title already mentions the Round Table self implodes because others no longer have faith in them. But not only that, war is brewing, and it will impact everyone, whether they're involved or not.
The cast and staff from the previous seasons will return to reprise their roles. Several new characters have joined the cast. However, Youhei Tadano will be replacing the late Keiji Fujiwara as Li Gan (Reagan Crunchyroll translation)
Dr. Stone: Stone Wars (Season 2)
Premiere date: January 14
Studio: TMS Entertainment
Genre(s): Sci-Fi, Adventure, Shounen
Where to watch: AnimeLab, Crunchyroll, Funimation
Season two of the widely popular shounen, Dr. Stone, will air this winter 2021. The latest rendition will focus on the Stone Wars Saga. As the title implies, there will be a fight of cataclysmic proportion.
The latest TV rendition will follow the happenings in the Tsukasa kingdom and Senku's squad. But not only that, believers and nonbelievers will clash while defending their view for the future.
That time I got reincarnated as a Slime – Season 2
Premiere date: January 12
Studio: 8bit
Genre(s): Comedy, Fantasy
Where to watch: AnimeLab, Crunchyroll, Funimation
Fans have been patiently waiting for their favorite isekai show to return, and finally, there's an air date, January 12.
The staff and cast from the previous are set to return, and the series will be streamed on Crunchyroll as it airs in Japan.
However, as previously reported by anime news outlets, season two will be a two cour presentation with the first cour slated for January 2021 and the second cour scheduled for July 2021.
The Promised Neverland – Season 2
Premiere date: January 8
Studio: CloverWorks
Genre(s): Sci-Fi, Mystery, Psychological, Thriller, Shounen
Where to watch: N/A
After a nailbiting first season, The Promised Neverland returns this winter 2020. The series left off with Emma, Ray, Norman, and the other children pulling off a death-defying escape. But now that they are technically free, they have to learn to survive or once again become fodder to the demons.
The Promised Neverland isn't like your typical shounen series. Instead, it borrows a lot of elements of the mystery and suspense genre. Thus, confusing and deceiving the viewer in what direction the story is heading. However, that was what made The Promised Neverland one of the best anime of 2019.
You can catch up with the orphans when the series airs on January 8.
anime
About the author
Love anime, food, wrestling and marketing stuff. Part owner of http://english-dubbed.com. Freelance writer. Words on
@Vocal_Creators , @getfandom , and @wattpad
Love to write about:
- Dark romance
- Anime
- Beauty
Reader insights
Be the first to share your insights about this piece.
Add your insights