2 orbital rocket launches in a day: Electron and inaugural Vega-C rocket
Today's mark the Electron rocket flight 28 carrying classified payload of NROL-162 from Mahia's LC-1A launch pad and the first flight of Vega-C, an improved Vega orbital rocket from Kourou's ELA-1 launch pad.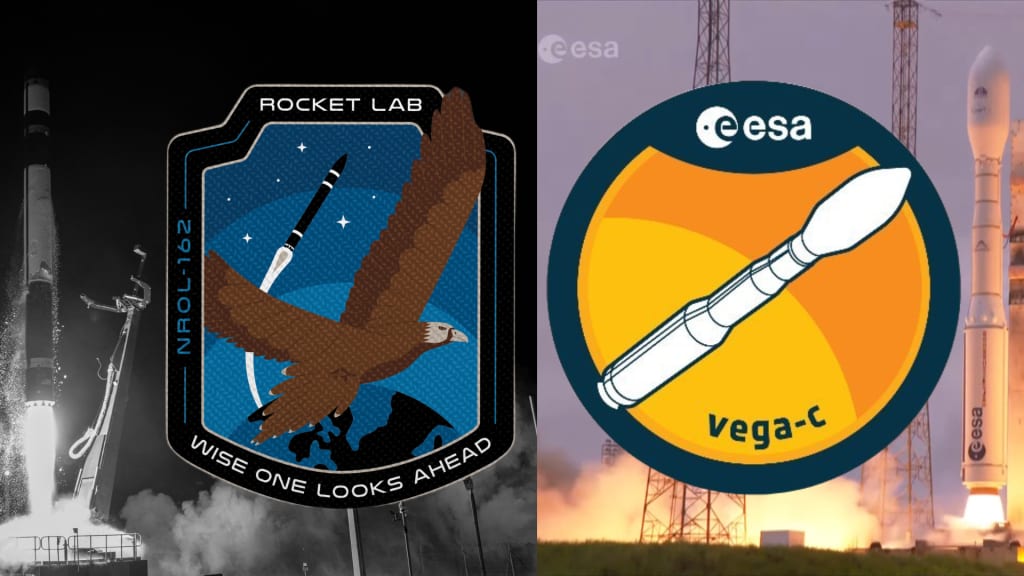 All of the image here were respectfully credited to Rocket Lab and ESA/Arianespace.
On Wednesday, 13 July 2022, there's two rocket launches in a day conducted in Mahia (New Zealand) and Kourou (French Guiana).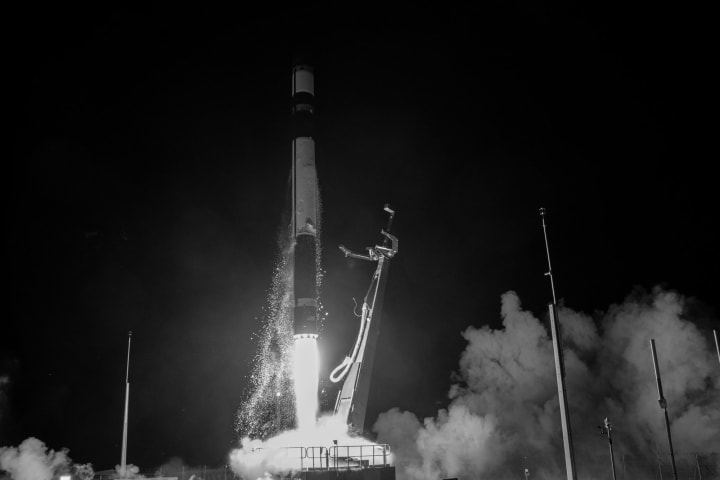 Brief summary of Mahia launch of today
In Mahia, Rocket Lab launched Electron rocket flight 28, a two-stage rocket (three-stage rocket with Curie/HyperCurie viscous monopropellant fuel upper stage) carrying NROL-162, a classified payload for National Reconnaissance Office (NRO) from LC-1A launch pad. Since the payload are classified, not much information were known other than it is a spy satellite for US.
Final verdict for Electron flight 28 status
The launch coverage were limited to first stage until the upper stage separation, and limited view of payload fairing separation. Hence, not much can be write here, other than the launch were somehow successful with zero flight problem. You can watch the full launch of Electron flight 28 again here.
Kourou launch of today
In Kourou however, things are getting much interesting. Most of the time, Arianespace handled the launch. However, for some reason, European Space Agency (ESA) instead handled this launch today. The reason could be attributed to verify the performance of the upgraded rocket to ensure the reliability of the flight, since the original Vega rocket (28 success, 2 failure) recently tend to fail due to the reasons:
Flight VV15 (11 July 2019) - Second stage's dome area's thermal protection design flaw (Falcon Eye 1 failure to orbit lead to highest satellite insurance claim amount of US$411.21 million to date).
Flight VV17 (17 November 2020) - AVUM upper stage's trajectory deviation (could be due to wrong coordinate/speed program, we are not sure of this).
Despite that, that doesn't mean that the original Vega is a flop and unreliable rocket. In it's lifetime, the original Vega rocket were launched for total of 20 times, with 18 launch success and only 2 launch failure, which translates to 90% success rate, which is great for such a venerable orbital rocket! The last flight conducted for the original Vega rocket was on VV20 mission, on 16 November 2021, carried CERES 1-3, an electronic signal intelligence (SIGINT) satellite for France.
Flight information of Vega-C rocket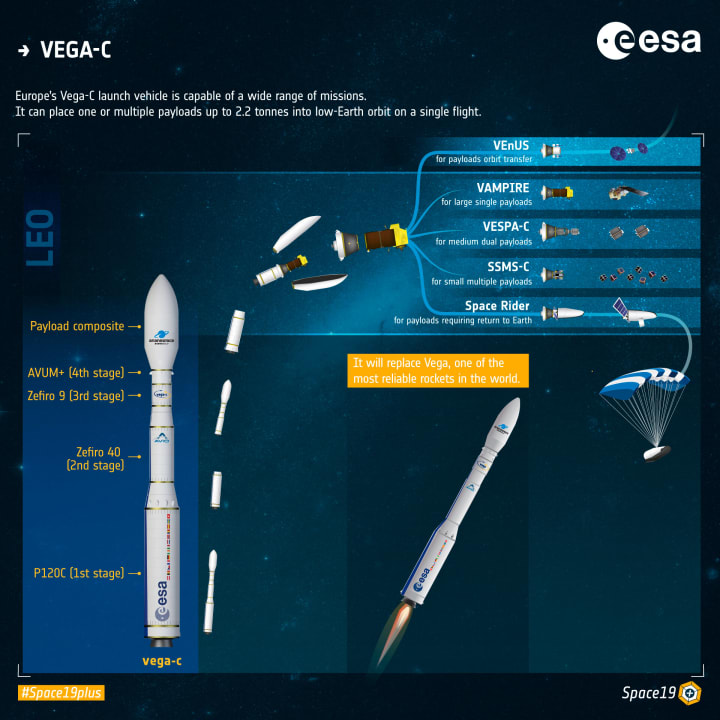 ESA/Arianespace launched the first flight of Vega-C rocket, flight VV21, a step-up from original Vega rocket.
First stage of the Vega-C rocket were replaced with bigger and higher solid fuel P120C stage (which 'C' stands for "Common", which will be shared together with upcoming Ariane 6 rocket for side booster usage), an upgrade from P80 stage.
Second stage were replaced with bigger diameter and propellant loading, at slightly higher thrust, solid fuel Zefiro-Z40, replacing the solid fuel Zefiro-Z23.
Third stage didn't change much from original solid fuel Zefiro-Z9, other than slight improvement, resulting in solid fuel Zefiro-Z9A instead.
The upper stage were replaced with AVUM+ (upper stage engine remained the same, that is RD-843, built by Ukraine's Yuzhmash), with 150 kg more hypergolic fuel and 100 kg less structural mass than the original AVUM upper stage. Entire rocket stage in general were built by Avio, except for third stage rocket engine.
Payload fairing were enlarged from 2.2m to 3.3m, which able to support a lot of future space mission with many small satellites or another bigger satellite to fit in.
Payload onboard the first flight of Vega-C
Carrying the payload for the first flight of Vega-C rocket are LARES 2, AstroBio CubeSat (ABCS), GreenCube, TRISAT R, CELESTA/ROBUSTA 1D, MTCube 2/ROBUSTA 1F and ALPHA.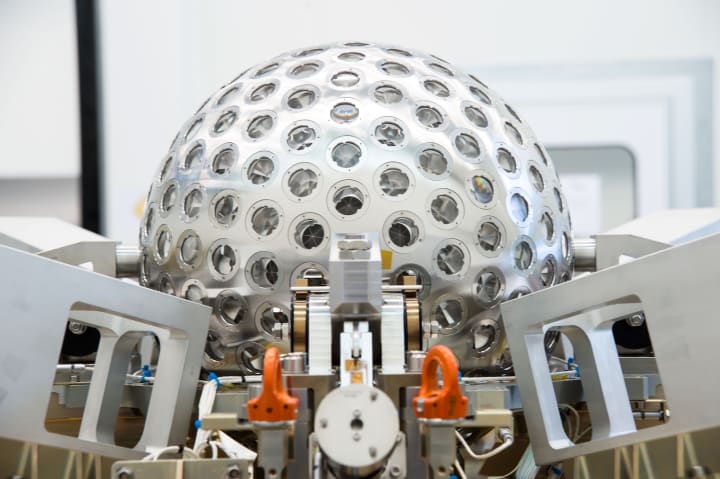 LARES (Laser Relativity Satellite) 2 is an Italian passive satellite, weighed at 387kg with 92 cube corner reflectors and 40cm sphere size, and were made of nickle alloy instead of tungsten alloy, which were present on LARES 1. It is intended to study general relativity measurements, such as Lense-Thirring effect, and to improve the laser precision. Beyond the key mission milestone, it could also be used for the studies of space and satellite geodesy, and geodynamics.
ROBUSTA satellite series were also involved in the flight. Both were 1U CubeSat, weighed 1kg and have lifetime of 2 years.
CELESTA (ROBUSTA 1D) designed to study CERN RadMon (radiation monitor) in space.
MTCube 2 (ROBUSTA 1F) were built and operated by University of Montpellier II on behalf of ESA, designed to study the radiation effects on memory components, that are SRAMs of 90nm and 65nm, FLASH, MRAM and FRAM in 3D configuration.
ALPHA satellite were built by ARCA Dynamics (don't be confused with ARCAspace, a Romanian NewSpace company) and Spacemind, and operated by ARCA Dynamics. It will test various space technologies, such as reaction wheels, deployable deorbiting sail, telecommunication module and various subsystems. It is a 1U CubeSat and weighed 1kg.
TRISAT R satellite were built and operated by University of Maribor, which were supported and coordinated with ESA and the Slovenian Ministry of Economy. From educational standpoint, it will support software radio usage among the schools, radio amateur societies and media on the way to the Medium Earth Orbit (MEO). From STEM standpoint, it will regularly gather radiation ion measurement on it's lifetime in orbit. It is a 3U CubeSat, weighed 5kg and have lifetime of 6 years.
Not so much information can be gathered for AstroBio CubeSat (ABCS) and GreenCube, other than ACS were designed for mini biological micro space lab and demonstrate the green, environmental CubeSat propulsion, and GreenCube to detect microlife across the universe and planet and detecting and testing the satellite in Van Allen's radiation belt environment. Both were 3U CubeSat and were built and operated by ENEA, an Italian state research and development (R&D) agency.
The launch countdown and flight status
Full launch of Vega-C can be watch again here.
Initially, the countdown were running pretty smoothly, up until T-1:39 minute mark, when the countdown have to be forced to hold on due to rocket technical problem. The countdown were reset on T-4:00 minute until 12:09 UTC, when launch were resumed. The launch however were hold on again on T-1:29 minutes due to same issue, and were resumed again 1 hour later.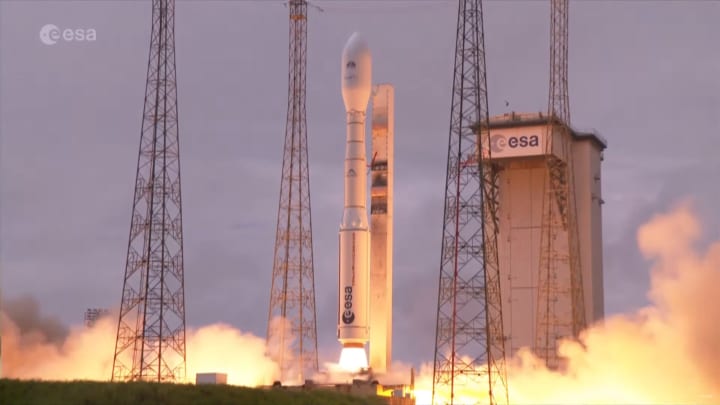 At T-0 minutes, the rocket were lifted off from ELA-1 (launch pad originally for failed Europa II rocket, Ariane 1-3 rocket, now for Vega rocket series) in Kourou. The launch went pretty smoothly without a hitch of it's first stage rocket flight. It reached Max-Q around T+1:40 minutes until stage separation on T+2:25 minutes.
Second stage rocket were ignited on T+2:30 minutes, burnout on T+4:40 minutes and payload fairing were separated almost 200km altitude on T+4:45 minutes.
Third stage rocket were ignited on around T+4:47 minutes and running smoothly for less than 1 minutes 30 seconds. Pretty surprised to see upward dogleg maneuver happened, to be honest, as I'm writing this.
After burnout, third stage rocket were separated and the rocket is on freefall ballistic coast phase for some minutes. This is a normal procedure, as the rocket need to be aligned fully for fuel and orbital optimization, as stated using Oberth orbital mechanic effect law.
From my observation, the rocket were in good margin error of flight line trajectory, with slight underperformance of the flight.
At T+18:11 minutes around 1,210km altitude, AVUM+ upper stage finally ignites it's RD-843 hypergolic engine. It is running for 4 minutes 11 seconds, before burnout on T+22:22 minutes. The rocket once again sailing for almost 1 hour 10 minutes before second burn were conducted on T+1:14:01 minutes before cutoff at T+1:23:02 minutes. Third burn were conducted for a brief 10 seconds before cutoff, in preparation of satellite injection.
The LARES 2 payload first separated on T+1:24:04 minutes, before mission fully accomplished on T+2:10:02 minutes with every CubeSat satellites as a last payload to fully separated from the rocket stage, after all fifth burn of AVUM+ upper stage completed.
Final verdict for Vega-C flight VV21 status
With all of that, the Vega-C rocket, flight VV21 was declared a success. Thanks to ESA for the live coverage.
This is me, Daniel Suguwa, your space nerd VBlogger commentator. Signing out, take care and have a good day, and also a good night for my (including myself) night time zone friends.
About the Creator
Hello, I'm Daniel Suguwa, a researcher-adventurer VTuber from Sarawak, East Malaysia, Borneo. I mainly write about anything that intrigues me, such as computing, spaceflight, and random facts. Now hiatus from VTubing until got better space.
Reader insights
Outstanding
Excellent work. Looking forward to reading more!
Top insight
Eye opening

Niche topic & fresh perspectives
Add your insights